Patience is a virtue. Forex traders need to keep patience and must not get carried away. It is not easy, but to be successful in trading, traders must be patient. A trader needs to have a sniper approach. He is to wait for the best trade setup to trigger an entry. The Forex market often produces entry with less chance. If a trader can restrain himself from taking those entries, he would be able to keep a better winning ratio. In the end, it gives him more confidence and makes him a good trader. In today's lesson, we are going to demonstrate an example of an entry with less chance and a good entry. Let us get started.
The chart shows that the price makes a strong bullish move. Upon finding its resistance, it makes a bearish correction. It finds its support and produces a bullish engulfing candle. Such a nice price action for the buyers this is! However, it takes one more candle to make a breakout at consolidation resistance. As far as the breakout trading strategy is concerned, this is not an A+ trade setup. The price may come back down and consolidates again. Thus, it is better to skip such an entry.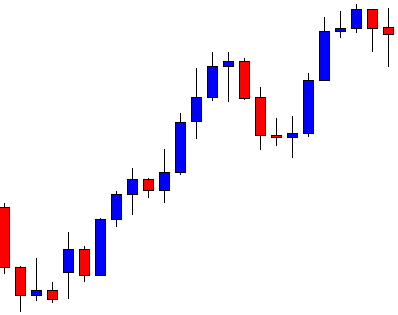 The chart produces two more bullish candles, but the price does not go too further up. It rather starts having consolidation. The buyers may keep an eye on this chart to see whether it produces a bullish engulfing candle.
The chart does not take long to produce such a good-looking bullish engulfing candle closing well above consolidation resistance. This is an A+ trade setup. The buyers may trigger a long entry right after the last candle closes by setting stop loss below consolidation support and by setting take profit with 1R. Let's proceed to the next chart to find out how the entry goes.
The chart produces another bullish candle. The last two candles suggest that the bull has taken control. It may hit the target soon.
As expected, the price hits the target. The last candle comes out as a bullish candle having an upper shadow. The price may reverse now. Anyway, the buyers have made some green pips. Their plan has worked well.
If we look back to the chart, we find that the first entry would not be that good an entry. It would make them wait too long. Often the price goes the other way and hits the stop loss. The second one comes out as an excellent entry. It does not make them wait but hits the target in a hurry. Traders must remember that if they want to avoid waiting with their entry to hit the target, they must wait and calculate well before triggering an entry.