Global Prime is an Australian-based division of Gleneagle Securities that was founded in 2010. This online foreign exchange broker is regulated by the VFSC and provides investment options in FX, metals, and CFDs to retail, wholesale, and institutional clients. The broker's team began as everyday traders themselves, giving them a real insight into the mindset of the average forex trader. Stay with us to find out whether those traders were able to bring better deals and conditions to the company's ever-expanding client base.
Account Types
Global Prime offers one account type that is meant to be suitable for all traders. Islamic accounts are not available. The broker's live account offers a leverage cap between 1:100 and 1:200, depending on approval, with a commission rate that is $7 round turn per lot. It costs $200 AUD, or the equivalent in the client's base currency to open an account. Spreads tend to be lower than average and it is possible to earn rebates for referring others to the company, so there are some incentives that help traders save money in the long run.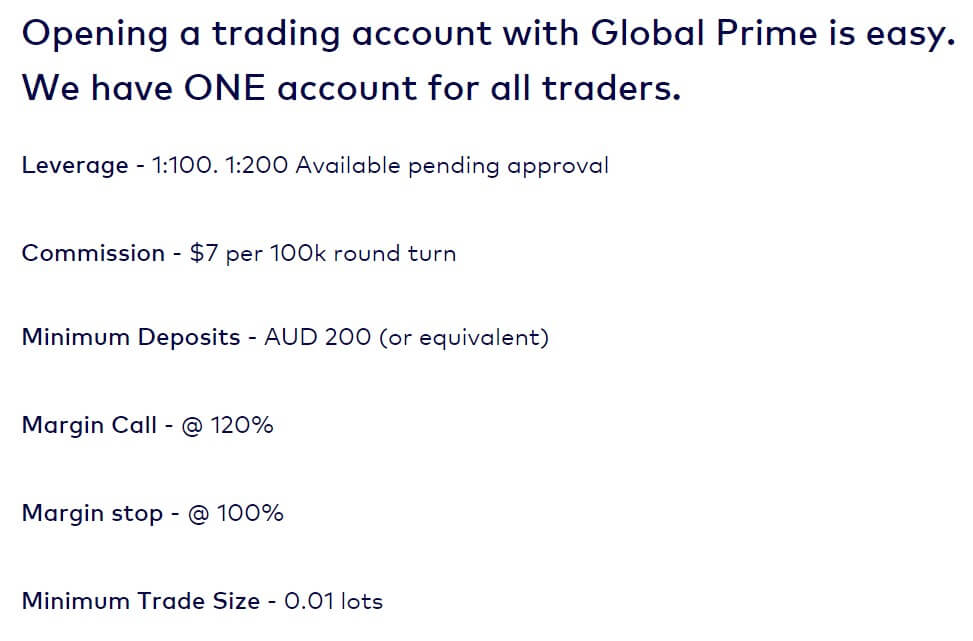 Providing only one account type provides an advantage in that traders won't have to spend endless amounts of time comparing options, although providing a perfect account type that suits beginners and experts in the same ways does seem like a tall task. We've highlighted some of the live account's conditions below so that traders can decide for themselves whether those conditions seem ideal.
Global Prime Account
Minimum Deposit: $200 AUD (or equivalent)
Leverage: 1:100 to 1:200
Spread: From 0 pips
Commission: $7 per lot round turn
Minimum Trade Size: 0.01 lot
Platform
Those that decide to open an account through this broker won't be missing out when it comes to supported trading platforms, due to the fact that Global Prime supports the highly-popular MetaTrader 4 platform. Trading on MT4 is flexible and convenient, as the platform gives users access to 3 execution modes, market orders, pending orders, stop orders, trailing stops, and tick charts. One of the platform's strong suits would be analytical functions, including interactive charts, 9 timeframes, 23 analytical objects, and 30 technical indicators.

We haven't even covered algorithmic trading or financial news alerts, and we could honestly spend all day detailing the vast number of features that traders will find within the platform. In a nutshell, traders simply need to know that MT4 is a powerful option that cannot be surpassed by any other option on the market. Institutional clients should note that there are additional platform options available, including Skout, TraderEvolution, Primexm, and Flextrade. These options are not available for retail clients.
Leverage
The broker's maximum leverage cap tops out between 1:100 – 1:200. The 1:200 option seems to be reserved for those that have received special approval, so it seems that most retail clients will only be able to trade up to the 1:100 option. The broker also mentions that it is impossible to be approved for leverage higher than the 1:200 cap. Global Prime's options aren't exactly competitive in this category since many other brokers offer caps higher than their maximum option with no need for extra approvals.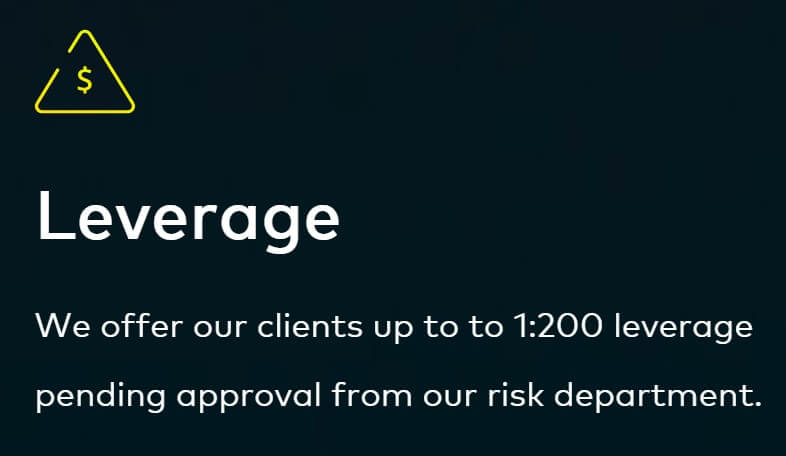 According to their website, it seems that the broker has made the choice to impose the stricter limit in order to limit any potential losses that their clients might incur from trading with a riskier high leverage option. This is done with good intentions, but some traders would prefer to have the ability to decide that for themselves.
Trade Sizes
The Global Prime account allows for a minimum trade size of 0.01 lot (one micro lot). The maximum trade sizes are usually determined by the account's size because the margin requirement is 1%. All trading strategies are allowed, but trading news or tick scalping is not recommended because these types of strategies do not seem to work well with the broker's liquidity setup on MT4. The broker also imposes margin call and stop out levels to stop client funds from going into negative territory.

Once the margin call level is reached, the broker recommends that traders close off positions to free up margin or deposit additional funds to increase the amount of available margin. Once the stop out level has been reached, open positions would be closed by the system in the order of least profitable. The margin calls and stop out levels have been listed below.
Margin Call: 120%
Stop Out: 100%
Trading Costs
The broker profits through spread charges, commission fees, and swaps. Spreads tend to be lower than average on currency pairs. Commissions are charged at a rate of $7 per lot round turn, which is the equivalent of .70 cents for .1 lots, or .07 cents for one micro lot. Those costs can be negotiable for clients that trade more than 1,000 lots per month.

A swap is an interest paid or received for holding a position over rollover, which occurs at the end of the trading day. Swap rates are driven by the interbank spread and cross-currency basis and those charges are released on a weekly basis. Triple charges occur on Wednesdays on FX and metals, Thursdays for cryptocurrency CFDs, and Fridays for index and energies CFD cash products. Live swap rates can be viewed on the website. There do not appear to be any extra charges like inactivity fees, transfer fees, etc. In fact, the broker even covers deposit and withdrawal fees for their clients.
Assets
Investment categories available through this broker are divided into FX options, metals, and CFDs on cash indices. FX options are made up of more than 50 currency pairs, including majors, minors, and exotic options like the USD/TRY, USD/SEK, USD/NOK, USD/ZAR, USD/HKD, USD/SGD, and many more. The broker offers additional cryptocurrency pairs, including BCH/USD, BTC/USD, ETH/USD, LTC/USD, and XRP/USD. CFD options are made up of 12 cash indices and Crude Oil. Traders will also find the popular metals Gold and Silver available for trading.

Spreads
While the broker doesn't advertise specific spreads alongside their account's other conditions, they do make it extremely convenient to look at those live options under the "Spreads" section of the website. At the time we checked, we saw spreads as low as 0 pips on EURUSD and 0.1 pip on AUDUSD. The spreads on most of the currency pairs stayed within an amount that was lower than average, with many options staying at 0.8 pips or below. Spreads on CFDs could also be quite low, with several options ranging from 1-3 pips, and a few options going higher. On Crypto pairs, those spreads can be more volatile.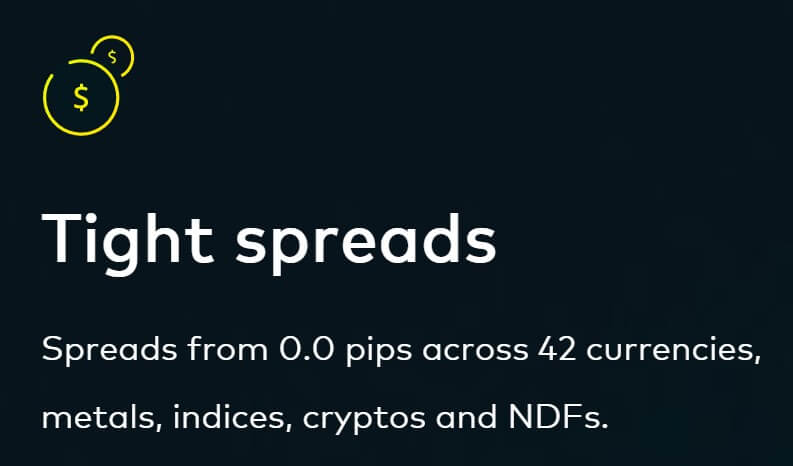 Minimum Deposit
Traders must deposit at least $200 AUD or the equivalent in any of the supported account currencies (AUD, USD, EUR, GBP, SGD, and CAD) in order to open a Global Prime account. This amount translates to roughly $137 USD, so the amount could be considered lower than the industry average. Most traders should be able to afford the minimum requirement to open an account, and there is no reason for traders to feel pressured to deposit larger amounts in order to gain access to better conditions with this company. These are incentives we often see with other brokers, so beginners and those with less capital will certainly benefit from the attractive conditions that are offered based on this deposit.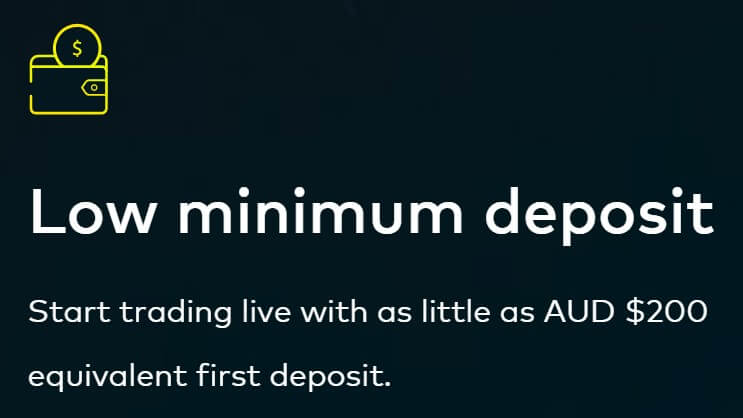 Deposit Methods & Costs
Deposits can be made via bank wire transfer, Poli, Visa/MasterCard, Neteller, and Bpay. Global Prime covers all of the merchant's costs on deposits and withdrawals, which can be as high as 4% through some payment providers. Bank wire transfers are generally free unless processed by an Intermediary bank, in which case the broker would have no control over any imposed fees. Processing times can take 1-2 business days for domestic wire transfers and 3-5 business days for international transfers. Processing times are instant or up to a few hours on all of the other payment methods, with the exception of Bpay, which has a processing time of 24-48 hours.

Withdrawal Methods & Costs
All of the listed deposit methods are available for withdrawals. Funds deposited via credit/debit card would be processed back up to the original payment source, so long as the deposit was made within the last 6 months. Profits would be withdrawn back to bank wire. As we mentioned earlier, the broker happily covers the deposit and withdrawal costs that are charged by the payment providers. However, in the case that the client requests a withdrawal with no trading activity on the account, then the broker would deduct the previously covered fee amounts from the withdrawal amount.
Withdrawal Processing & Wait Time
Credit card withdrawals are processed with 24 hours and usually arrive in the client's account within a few business days, as long as there are no delays on the bank's behalf. Wire transfer withdrawals are usually received within 1-5 business days. Withdrawal requests that are received before 11:00 will be processed within the same business day and requests received after that time will be processed the following business day.
Bonuses & Promotions
Global Prime allows clients to take part in a Refer a Friend program. For every successful referral, the company will pay $100 AUD to the referring client. Conditions require that the referred client deposit at least the minimum deposit amount (200 AUD) into their trading account and trade 5 lots before the credit amount can be rewarded. There is a limit of 5 referrals per client per calendar year. There are no additional deposit bonuses or other opportunities at this time.
Educational & Trading Tools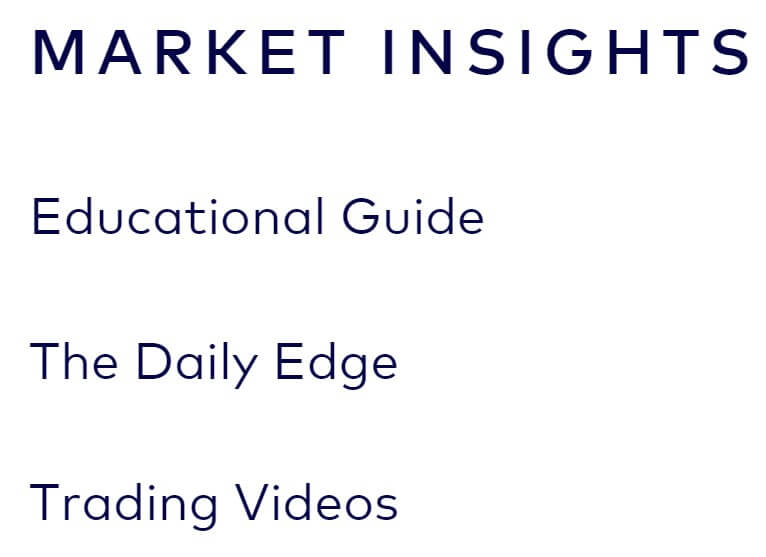 Under the "Market Insights" section of the website, traders will find the following options;
The Daily Edge
Educational Guide
Trading Videos
The Educational Guide covers basic fundamentals of forex trading, including guides to trading strategies, an introduction to charting patterns, and many more in-depth articles that could be helpful to traders of various skill levels. The Trading Videos category also provides traders with helpful advice that is based on the current market's activities. Complimentary VPS is available for traders that trade more than 20 lots each calendar month.
Demo Account
Demo accounts are an invaluable tool for beginners and even expert traders that need to practice, test out a potential broker's conditions, become acquainted with the MT4 platform, test different strategies, try different leverages, etc. The possibilities are endless, so we were more than happy to see that free demo accounts are available through this broker. There are no automatic expiration dates on demo accounts, but accounts that remain inactive for 30 days will be closed automatically.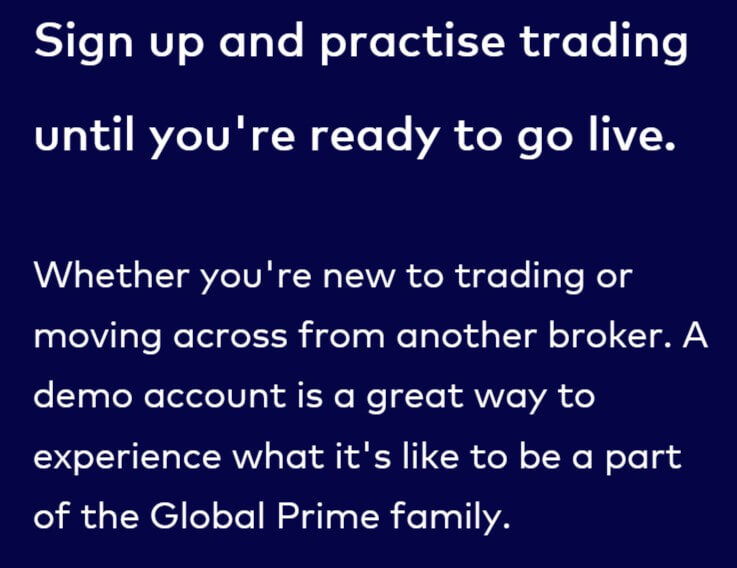 One advantage to opening a demo through Global Prime would be the option to type in any amount for the account's starting virtual currency amount, due to the fact that many other brokers require clients to trade with a default amount that is often too high to allow for a realistic experience. Traders will also choose their experience level when signing up for a demo. The website doesn't explain exactly how this would affect the user's experience.
Customer Service
Customer support can be reached 24 hours a day Monday through Friday, via LiveChat, email, direct phone call, or the website's contact form. The company does mention that their customer support team is exceptional, so we decided to reach out over LiveChat to test the service ourselves. Not only did support greet us immediately, but a real person responded to our question about trade sizes in seconds.

Traders will also find that the broker is active across various social media platforms, including Facebook, Twitter, LinkedIn, Instagram, and even YouTube. If you decide to reach out through email, keep in mind that there are two separate email addresses listed, based on whether the client is retail or institutional. In addition to email, Global Prime can be reached via phone by calling: +612 8379 3622.
Countries Accepted
Global Prime claims that service is not available to residents of Canada, North Korea, Iran, and the United States of America. Those options are in fact listed on the registration form, but choosing one results in a pop-up message that claims that those clients will need to be redirected to globalprimefx.com for regulatory reasons. The .com version of the website seems to be exactly the same as the Australian version, and those clients will be able to register if they choose the option to register on that website.
Conclusion
Global Prime is a regulated online broker that offers leveraged trading as high as 1:200 on currency pairs (including cryptocurrency pairs), metals, and CFDs. The broker's maximum leverage cap is only available upon approval and most retail clients will be restricted to leverage of up to 1:100. It costs $200 AUD to open an account, or about $137 USD.
Starting with the advantages, traders should note that spreads average around 0.8 pips on currency pairs, traders that deposit larger amounts of money will not be given priority over those that don't have the means to do so, the company supports the world-famous MT4 platform, referral bonuses and educational resources are available, and there is an exceptional customer support team that can be contacted instantly on weekdays.
On the downside, there are no Islamic accounts and traders don't have the option to choose from multiple account types, which makes it impossible to find an account through this broker that doesn't charge commission fees. When it comes to funding, the broker offers several deposit methods and Global Prime even pays deposit and withdrawal fees charged by their merchants out of their own pockets. Withdrawals are processed within one business day and most are received within one business week. The broker supports retail, wholesale, and institutional clients, and the provided conditions seem to support many of their trader's best interests.