ISIK FX is an MT4 broker that does not appear to be all that well known, despite operating since 2013. They are regulated by the Capital Markets Board (Turkey).
Account Types
The website does not give specific advantages to their live accounts but instead link you right to the registration page to sign up. This is not particularly helpful, so we had to scout the website to find the benefits to the accounts, without the help of any FAQ page. ISIK FX offers only one 4 accounts Platinum, Gold, Silver, and Standard, all of which are compatible with MT4 with fixed spreads.
Platforms
As mentioned, ISIK FX offers the trusted MetaTrader 4 platform. You may use Web Trader, Desktop or the Mobile version.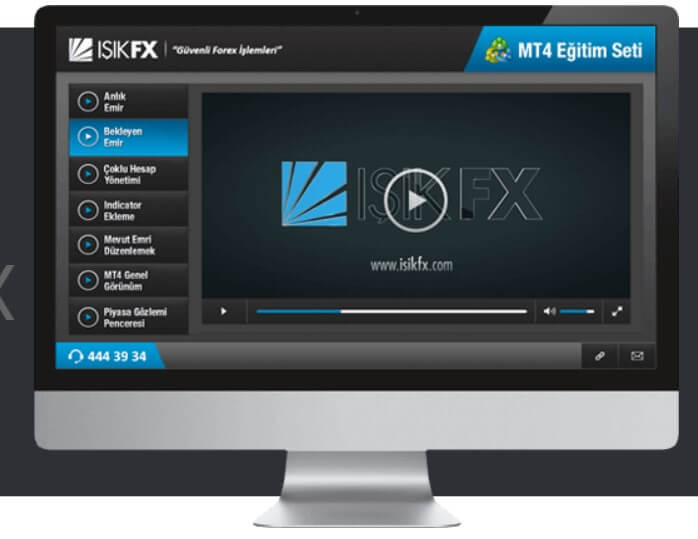 Leverage
It is very odd that the website does not tell us the leverage available to use however quick online research on CMB Turkey (Capital Markets Board regulation body) tells us that the maximum leverage offered is 1:10. This is not very favorable and can make maximizing profits quite difficult for some traders, especially those that trade smaller capital.
Trade Sizes
Trade sizes (minimum/maximum requirements) are not mentioned so this is not something we can comment on at this time.

Trading Costs
It is not mentioned what, or even whether commissions are charged via ISIK FX. The same case is with Swap fees. However, bear this in mind as at least one is likely to be applicable.
Assets
With ISIK FX you can trade over 50 Currency Pairs, Commodities, Indices, and Stocks. The link to the full list on the website is in fact broken so you would need to download the demo to see the full available list of instruments.

Spreads
It is frustrating that the link on the website to the spreads is not working, so we cannot comment on how competitive their spreads are at this time. The only information available is that their spreads are fixed, and not floating. This seems to be applicable to all 4 account types.
Minimum Deposit
Assumably, the minimum deposit would vary according to the 4 account types, however information regarding advantages to each account is not even displayed on the website, so, unfortunately, we cannot comment on this at this time.
Deposit Methods & Costs
The broker website is really not easy to navigate and pinpoint information, and also a lot of it is not translatable from Turkish. Even after some thorough perusing, we were unable to find specifically the deposit methods available.
Withdrawal Methods & Costs
We experienced the same issue with withdrawal methods as we did with trying to locate the deposit methods on the website. Unfortunately, this is not something we can comment on at this time.
Withdrawal Processing & Wait Time
We were unable to find the withdrawal methods thus it was impossible to find the withdrawal timescales. It would be prudent to check with client support on a preferable deposit/withdrawal method that you are familiar with, to see if it is available before you go ahead and register an account with them.
Bonuses & Promotions
There is no mention of deposit bonus schemes listed on ISIK FX website.
Educational & Trading Tools
ISIK FX does offer some educational tools to assist you in developing yourself as a trader. There is ample free reading material and some videos but unfortunately, the videos seem to have an error, and cannot be accessed. No matter, there is plenty of free trading education material online, if you know where to look.
Customer Service
ISIK FX can be contacted on a 24/6 basis, via telephone, email or live chat. There is also a facility whereby you can request a call back at a time that is convenient for you.
Demo Account
ISIK FX offers a demo account to trade via so you can see if their live trading conditions would be suitable for you and meet your expectations as a trader.
Countries Accepted
There is absolutely no wording in relation to which residents are allowed to trade with this broker, and which are not. The only way to tell really is to sign up and since you will need to declare your proof of residency, it is only then you will be accepted or declined.

Conclusion
This broker barely provides any of the most basic and standard information you should know before even considering a broker, let alone opening an account. Without knowledge of what you would be involving yourself into, we feel it is best to conduct thorough research and fully consider whether this sort of broker is worth your while and risk.