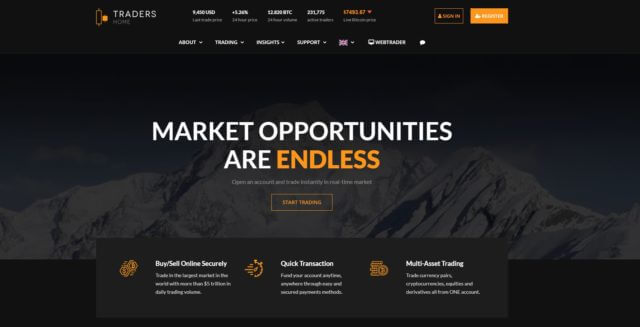 Trader's Home is a foreign exchange broker located in Saint Vincent & the Grenadines. Although they've only been around since 2018, this broker is already becoming more well-known and has established a large customer base right out of the gate. The company boasts about providing low-cost trading in multiple asset classes, including currencies, commodities, energies, global shares, and cryptocurrencies. However, good traders know that you can't judge a book by its cover, so stay with us to find out if the trading costs are as competitive as this broker makes them out to be.
Account Types
Trader's Home offers six unique account types that were created with traders of different skill sets in mind. The options are the Student, Starter, Premium, Advanced, Pro, and VIP account types. While it is nice to see so many options, the higher minimum deposit amounts may limit one's choices to one or two options. All accounts share the majority of the same specifics, including leverage, spreads, minimum trading sizes, and more.
There only seem to be a few small differences, with minimum deposit requirements being the main one, although the Student and Starter accounts are aimed towards beginners, while the other account types are meant for more experienced traders. Note that the VIP account is more mysterious than the other account types since the broker mentions one should contact their account manager for details. Islamic accounts are offered on the Starter, Premium, and Pro accounts. Once your documents have been submitted, account verification typically takes less than 24 hours.
Student Account
-Minimum Deposit: $250
-Leverage: up to 1:400
Starter Account
-Minimum Deposit: $2,500
-Leverage: up to 1:400
Premium Account
-Minimum Deposit: $10,000
-Leverage: up to 1:400

Advanced Account
-Minimum Deposit: $25,000
-Leverage: up to 1:400
Pro Account
-Minimum Deposit: $50,000
-Leverage: up to 1:400
VIP Account
-Minimum Deposit: $100,000
-Leverage: up to 1:400

Platform
Trader's Home exclusively features MetaTrader 5, the successor to the world's most popular trading platform, MetaTrader 4. MT5 comes with many more additional timeframes, pending order types, order execution types, market depth, an economic calendar, graphical objects, and more. The variety of features and the upgrade in the number of services offered should be enough to make the larger part of Traders Home's clients feel content, although some may miss the user-interface offered by the classic version. Another plus to trading MT5 would be the accessibility offered by the platform, which is available on Android, Apple, browser, or download for PC. This means one can trade on the go with a phone or tablet, on their PC, and on their Mac with ease.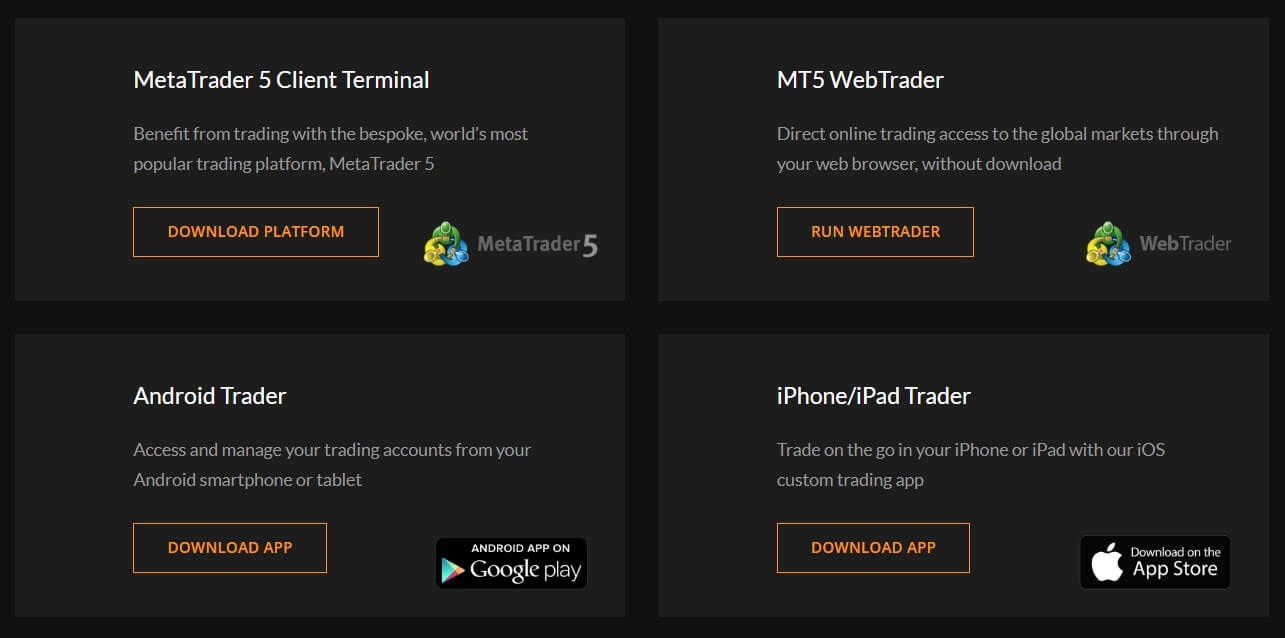 Leverage
Where most brokers offer leverage options up to 1:100, Trader's Home offers more flexible leverage options up to 1:400. This means that one would be able to trade with 400 times the amount of funds in their account if they choose to open an account with this broker. This can provide a significant advantage when it comes down to making a profit. However, we should note that it wouldn't be wise to select leverage this high if you are less than experienced. We suggest testing out different leverage options on a demo account if you fit into this category.
Trade Sizes
The minimum trade size is listed at 0.01 lot, otherwise known as one micro lot. This is listed on all account types, except for the VIP account, which states that one should speak with their account manager for details. The website is less forthcoming with details about the maximum trade sites that are allowed for each account types and no information is listed about stop-loss levels. This broker's website can be frustrating at times due to the lack of some important details, so feel free to reach out to support if you need more information.
Trading Costs
Fees include, but are not limited to, revenue share, commissions, rebates, overnight interest, and spreads for third parties. Furthermore, the client agrees that he/she is solely responsible for any tax that may be incurred. Commission fees will be waived when trading cryptocurrencies, but are applicable on all other asset types. Overnight interest can be avoided if one does not leave positions open overnight. Alternatively, swap-free Islamic accounts are available for those of the Muslim faith on the Starter, Premium, and Pro account types.
Assets
Trader's home offers multi-asset classes including more than 90 currency pairs, stocks, derivatives, commodities, spot metals, indices, and even cryptocurrencies. Traders will have access to more than 1000 shares in the biggest companies in the world and will have the advantage of being charged zero commission fees when trading cryptocurrencies. Note that crypto options include the ever-popular Bitcoin, LiteCoin, Ethereum, and more. The impressive product portfolio offered by this broker provides one with an excellent selection and variety that cannot always be found elsewhere.
Spreads
This broker's website is not too descriptive about their spreads; therefore, we did our best to come up with a clear idea of what spreads one should expect. First, we will note that it seems that spreads are based on the type of asset being traded, rather than the account type one is trading from. For example, spreads start from just 0.3 pips on currency pairs, which is significantly lower than the 1.5 pip industry average. It seems as though this is the option on all account types, although the site is not completely clear. When it comes to precious metals, spreads start from 0.4 pips on Spot Gold and from 3 pips on Spot Silver. On Crude Oil, spreads start from 6 pips. The website does not provide specific information about the spreads on indices, cryptocurrencies, or spot shares. We should also mention that the Pro Account lists fixed spreads as an advantage, so this suggests that spreads are floating on the other account types.
Minimum Deposit
Deposit minimums with this broker range from $250 up to $100,000. The Student account is the most affordable, with a $250 deposit requirement. This amount tends to be the industry average, although it isn't rare to find brokers offering at least one deposit option around $100 or less. Moving up, you'll need to make a much more significant deposit of $2,500 to open the Starter account. The minimum is $10,000 for the Premium account, $25,000 on the Advanced account, $50,000 for the Pro Account, and $100,000 on the VIP account. The deposit requirements with this broker can be high and may limit one to choosing the Student or Starter account types. It is common to see one or two account types with high deposits elsewhere, but a $2,500 requirement for a Starter account is steep.
Deposit Methods & Costs
This broker supports deposits through bank, card, and e-wallets. The options are Bank Transfer, Skrill, Visa, MasterCard, Neteller, and Western Union. Deposits are processed quickly, within one business day of the funding time. There may not be a lot of options to choose from, but it is nice to see a little variety available. Many clients are satisfied with Visa/MasterCard and Bank Transfer options, although some prefer to deposit through lesser-known e-wallets. On the bright side, this broker is offering a couple of e-wallet options, so most should be able to find a suitable deposit method.
Withdrawal Methods & Costs
Withdrawals are systematically processed through the same method that was used to deposit, so you'll want to keep that in mind when choosing a deposit method. Fortunately, the company does not charge any fees on withdrawals, but the website suggests that their clients may be charged fees from third-party payment processors. For bank wire, you can expect these fees to be around $25 or higher, but this is unavoidable, regardless of which broker you choose.

Withdrawal Processing & Wait Time
Withdrawal requests are processed back to the method used to deposit within one to five business days. While one or two business days is a reasonable amount of time to wait with an established broker, three days or more for a withdrawal to Visa/MasterCard or to an e-wallet seems to be a long waiting period. Hopefully, the broker would manage to process your withdrawal within one of the quicker time frames, however, based on how many clients are being serviced at the time, you would need to be prepared for the longer waiting period just in case.
Bonuses & Promotions
At the time this article was written, Trader's Home did not have any ongoing bonus opportunities. It's disappointing that there isn't at least a simple welcome bonus available, but extra opportunities such as these are not always offered. Remember that you should never choose a broker based solely on special bonuses, although it is a nice extra option if terms and conditions are realistic. Note that this broker does have a section related to bonuses and promotions on their legal terms document, so it is very possible that they may provide these options from time to time. Be sure to check for any updates before signing up.
Educational & Trading Tools
Under the Insights section of the website, you'll find an Economic Calendar, a Bitcoin calculator, and a 'Trading Signals' option. The latter section offers recent updates that explain how different assets have been trading in the market, along with helpful charts that support each entry. However, this is as far as the educational opportunities with this broker go. It's always nice to see brokers take the time to provide learning materials, although this doesn't actually affect the trading experience they offer. If you're a beginner, you'll need to search the web for the educational material you'll need.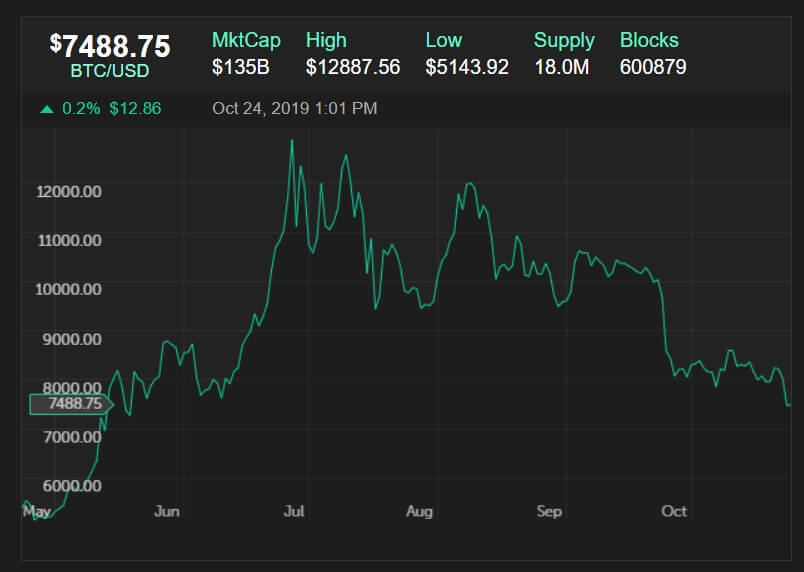 Demo Account
Sadly, Trader's Home does not seem to be offering demo accounts at this time. Many forex brokers offer these free practice accounts to clients because of the number of advantages they offer – the ability to get a feel for the trading platform, to test out different strategies, compare account types, educational opportunities for beginners, and more. Therefore, it is a little disappointing that this isn't offered here, even though it won't affect your experience trading on a real account. If you were really hoping to trade from a demo, you could test out one on another broker's website, while trading from a real account with this broker. However, the experience won't be exactly the same, since other brokers demos would reflect their own conditions, rather than those offered here.
Customer Service
Support is available 24 hours a day, five days a week and can be accessed through LiveChat, phone, email, or the contact form on their website. The lengthy support hours are convenient, although it would be nice to see this broker offering weekend support since this is often when many decide to sign-up and would, therefore, have questions. This broker is also active on Facebook, Twitter, and Instagram, so be sure to follow them if you decide to sign-up for an account. Below, you can find all of their listed contact information.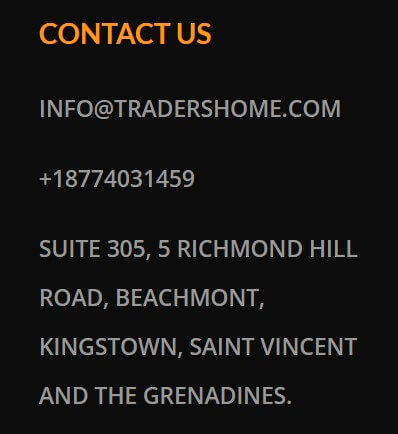 Email: [email protected] & [email protected]
Phone: +18774031459
Address: Suite 305, 5 Richmond Hill Road, Beachmont, Kingstown, Saint Vincent & The Grenadines
Countries Accepted
We were disappointed to find that the United States was excluded from the list of acceptable countries with this broker, especially considering their location in Saint Vincent & the Grenadines, which is typically more accepting of clients in the US. Fortunately, US residents can get around this roadblock by selecting the US Minor Outlying Islands as their country of residence. There do not appear to be any other restrictions, but you can always check the account registration page to ensure that your county is available.
Conclusion
Trader's Home is an established broker that offers high-leverage trading on a wide variety of asset classes. Choosing this broker would also mean that one would have the advantage of paying zero fees when depositing or withdrawing funds, access to the MetaTrader 5 trading platform, and the ability to open an account from the United States. However, this broker does have high deposit requirements that may not be affordable enough for some of their potential clients.
Another downside would be the fact that the website can be vague at times and does not explain spreads clearly enough. Educational opportunities can be limited and bonuses are not available, although those could be considered extra perks that wouldn't affect the main experience. On another positive note, the customer service team is available 24 hours a day through several convenient contact methods. With all things considered, this could be an excellent potential broker.