The cryptocurrency market had another great day while Bitcoin established its price above the $7,000 level. Altcoins increased in value significantly, with many of them surpassing Bitcoin's gains. Bitcoin is currently trading for $7,330, which represents an increase of 3.92% on the day. Meanwhile, Ethereum gained an astonishing 15.08% on the day, while XRP gained 7.36%.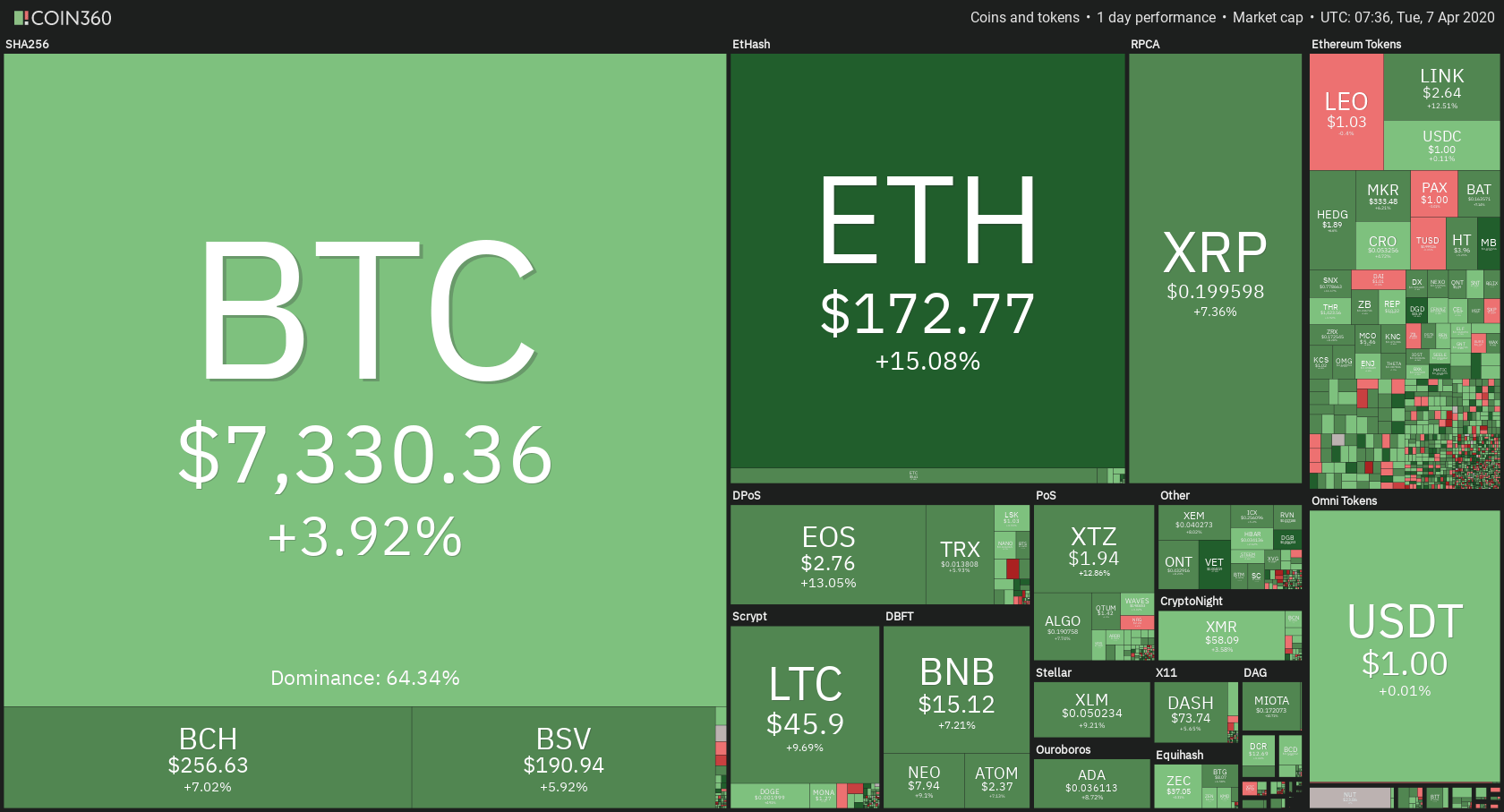 Digibyte took the position of today's most prominent daily gainer, with gains of 20.97%. Swipe lost 1.16% on the day, making it the most prominent daily loser.
Bitcoin's lost some dominance in the past 24 hours as many altcoins surpassed its gains. Its value is now 64.35%, which represents a 1.15% difference to the downside when compared to yesterday.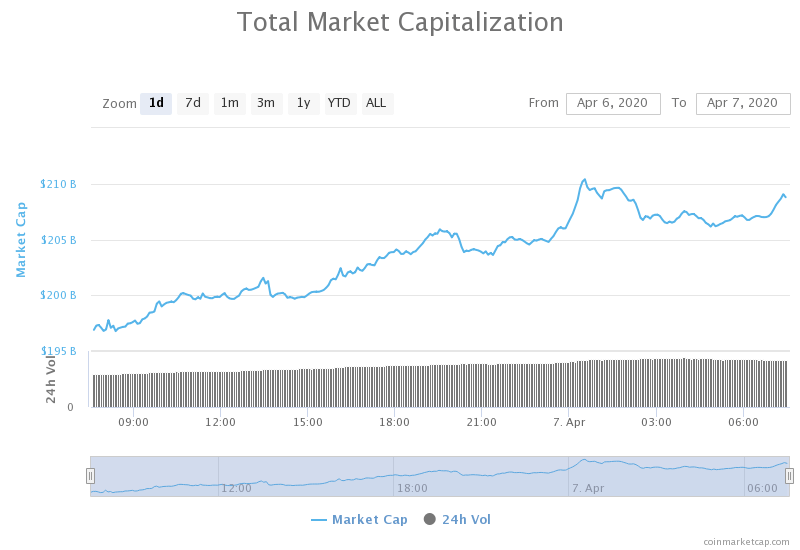 The cryptocurrency market capitalization increased considerably over the past 24 hours. Its current value is $204.99 billion. This value represents an increase of $7.87 billion when compared to the value it had yesterday.
What happened in the past 24 hours
The Bank of Korea has launched a new pilot program for its central bank digital currency. This launch came rather early as Korea was afraid some other country could take the lead in the industry.
The South Korean central bank reevaluated the CBDC proposal after closely observing what other developed nations, such as Japan and the US, were doing.
Honorable mention
Steem
Tensions between Steem and the Hive community continue to escalate as Steem executes a soft fork so it could freeze up to 20 accounts that were owned by the network's former witnesses.
These frozen accounts hold around 17.6 million STEEM, which is worth approximately $3.2 million and equates to nearly 5% of Steem's total supply.
_______________________________________________________________________
Technical analysis
_______________________________________________________________________
Bitcoin
Bitcoin bulls pushed the price up yet again, establishing the level above $7,000. On top of that, Bitcoin broke many resistance levels. Besides $6,850, which was broken yesterday,Bitcoin went through the 7,085 one as well. However, the $7,420 level stopped its uptick as there was simply no pressure to reach above that one too.
Bitcoin's volume increased slightly, while its RSI on the 4-hour chart is deep in the overbought, standing at the value of 76.
Key levels to the upside                    Key levels to the downside
1: $7,420                                           1: $7,085
2: $7,750                                           2: $6,850
3: $8,000                                            3: $6,640
---
Ethereum
Ethereum had a fantastic day as ETH bulls pushed its price up more than 15%. The second-largest cryptocurrency pushed through $147.5 and $158 and $168 resistances, only to be stopped at the $178.6 resistance level. This parabolic move is pretty unstable and might require a pullback to stabilize.
Ethereum's volume increased substantially, while its RSI level is unbelievably high, sitting at 89.5.
Key levels to the upside                    Key levels to the downside
1: $178.6                                             1: $168
2: $185                                              2: $158 
3: $193.6                                            3: $147.5
---
Ripple
XRP had a great couple of days, with its price constantly rising. However, the past 24 hours were especially great as XRP managed to break its $0.19 resistance level. The move was stopped by the $0.2 key level as there wasn't enough bullish presence.
XRP's volume almost doubled during the spike, while its RSI level went deep into the overbought territory, currently sitting at 85.
Key levels to the upside                    Key levels to the downside
1: $0.2                                                1: $0.19
2: $0.205                                            2: $0.165
3: $0.227                                             3: $0.147