Sword Capital is a foreign exchange broker based in the Middle East. Sword Capital has the vision to provide the best financial brokerage services, both locally and internationally, as well as to build a long term relationship with its clients. Their values include integrity, leadership, transparency, credibility, creativity, and innovation. Throughout this review, we will be diving deep into the services on offer to see how they perform and so you can decide if they are the right broker for you.
Account Types
There are a lot of different accounts on offer such as a Personal Account, Corporate Account, IB Account, Hedge Fund account, Premium Account, and Family Office Account. The majority of these would not be relevant to us and only the Personal and Premium accounts would be. There isn't an overview of the accounts, so throughout this review, we will be looking at the different aspects of the account and trading conditions, any differences between them we will outline in each section.
Platforms
There are three different platforms on offer, two of them you would most likely have heard of, the third maybe not, so let's see what they offer.
MetaTrader 4: MT4 is one of the world's most used and most loved trading platforms, being used by hundreds and thousands of users. Offering high levels of accessibility, available as a desktop download (PC and Mac), a web trader and as an application for mobile devices. Some of its features include a market watch, multiple order types, thousands of indicators, a huge number of compatible expert advisors, trading history, analysis tools, multiple charts, automated trading and many more.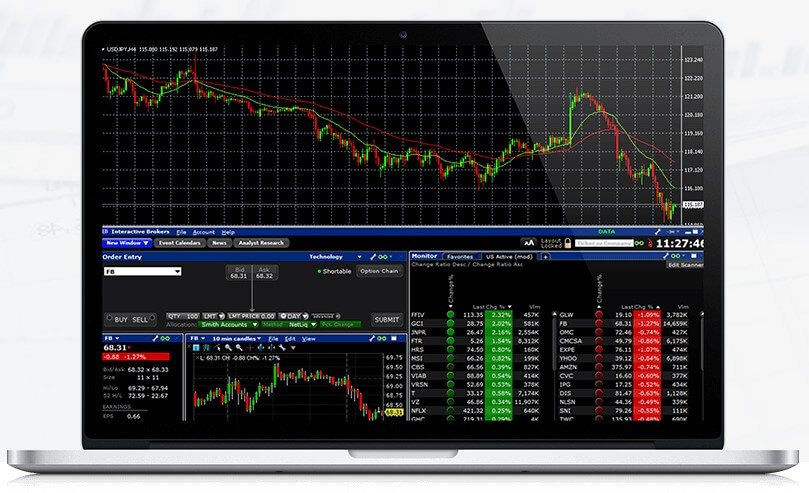 MetaTrader 5: MT5 is the younger brother of MetaTrader 4, developed by MetaQuotes Software and released in 2010, MT5 is used by millions and for good reason. Offering plenty of trading and analysis features to aid in your trading. Additional services expand the functionality of the platform making its capabilities almost limitless. MetaTrader 5 offers the built-in Market of trading robots, the Freelance database of strategy developers, Copy Trading and the Virtual Hosting service (Forex VPS). Use all these services from one place, and access new trading opportunities. MetaTrader 5 is also highly accessible with it being available as a desktop download, application for iOS and Android devices and even as a WebTrader where you can trade from within your internet browser.
TWS: This platform is more intended for professional traders or other brokerage platforms, so it is not something that we would really be using and so don't go into a lot of details on it.
Leverage
The leverage on forex pairs can go up to 1:200, the site doesn't specify what the leverage is for other instruments such as commodities. The leverage can be selected when opening up an account, it is unknown if it can be changed on an already open account but you should contact the customer service team should you wish to change it.
Trade Sizes
Trade sizes start from as low as 0.01 lots (known as a micro lot), they then go up in increments of 0.01 lots so the next trade would be 0.02 lots and then 0.03 lots.
Trading Costs
When using MetaTrader 4 or 5 there are no added commissions for forex when trading on the Personal or Premium account, the use of a spread based system that we will look at later in this review.
There are some added commissions when trading other assets, we have outlined them below:
Energy: $5 per lot traded
Agriculture: $10 per lot traded
Stocks: $30 per 1,000 trades
Indices: $5 per lot traded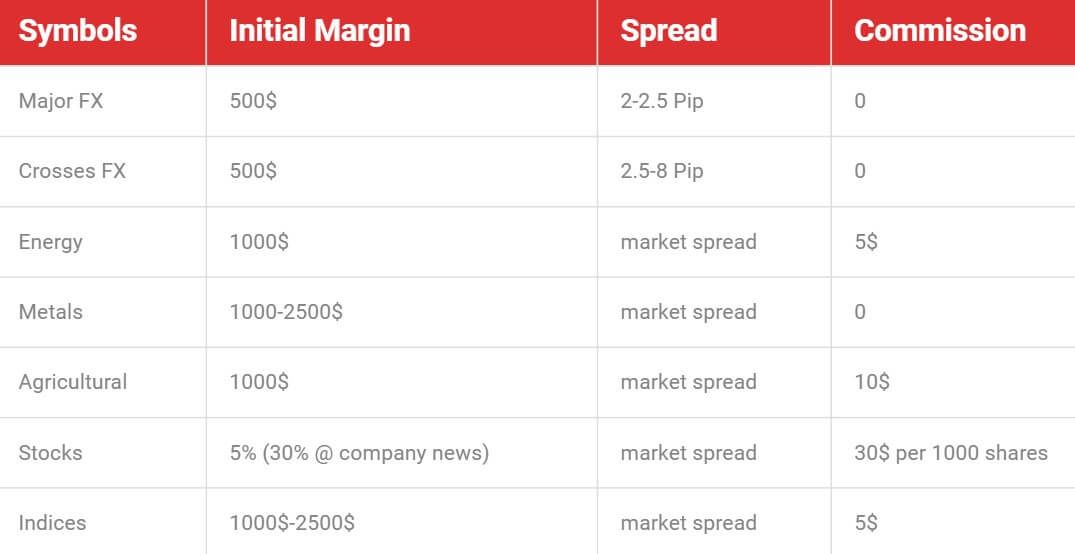 There is also no mention of swap charges, but we suspect that they will be present and these are charged for holding trades overnight and can be viewed within the MetaTrader platforms.
Assets
We have broken down the available assets into a number of categories so you can have a full overview of what is available to trade with Sword Capital.
Forex: AUDCAD, AUDCHF, AUDJPY, AUDNZD, CADCHF, CADJPY, CHFJPY, EURAUD, EURCAD, EURCHF, EURGBP, EURJPY, EURNZD, EURTRY, GBPAUD, GBPCAD, GBPCHF, GBPJPY, GBPTRY, NZDJPY, USDTRY.
Metals: Copper, Silver (tradable against EUR, USD, and GBP), Gold (tradable against EUR, USD, and GBP), Palladium and Platinum.
Indexes: CAC 4, DAX, Dollar Index, Dow Jones, S&P 500, FTSE, Nasdaq Big, Nikkei, Nasdaq Mini, S&P 500 Big and Dow Jones Mini.
Agriculture: Cocoa, Coffee, Corn, Cotton, Orange Juice, Soybean, Sugar and Wheat.
US Shares: Apply, AIG, Amazon, Boeing, Bank of America, Barclays, Citigroup, Caterpillar, Cisco, Walt Disney,m Facebook, GEC, Google, Home Depot, Herbalife, Hewlett-Packard, Intel, McDonald's, 3M Company, Microsoft, Oracle, Pfizer, AT&T, Twitter, Wal-Mart, ExxonMobil and, Yahoo.
Energy Shares: Heating Oil, Natural Gas, Crude Oil, and Gasoline.
Spreads
There are examples of spreads for all assets, however, we are not clear which accounts they are relevant for so we will just give the examples we have, a small selection includes.
AUD/CAD: Starting 2 pips, average 4 pips
CAD/CHF: Starting 2 pips, average 5 pips
EUR/CHF: Starting 2 pips, average 3 pips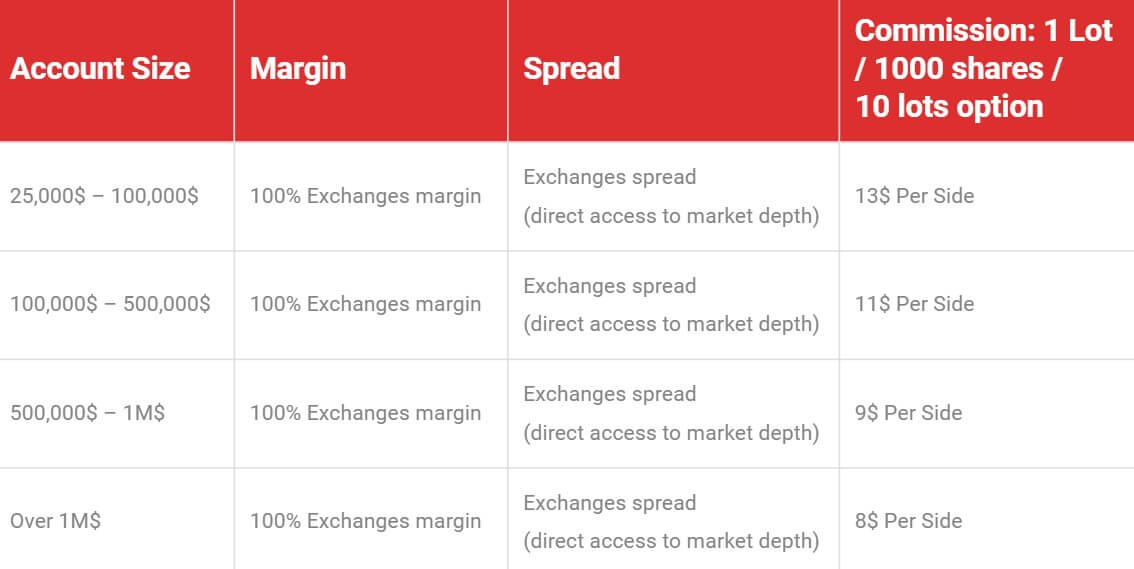 As you can see the average spreads vary from instrument to instrument, the spreads are also variable which means they move with the markets, when there is added volatility they will often be seen a lot higher than the starting figures given or even the average stated.
Minimum Deposit
The minimum amount required to open up an account is $100, this will allow you to open up a Personal account, for the Pro account you will need to make a deposit of at least $100,000 so this will price out the majority of retail traders. It is unknown what the minimum deposit amount is once an account is already open.
Deposit Methods & Costs
Sword Capital does not make it easy to work out what methods are available when you select the deposit & withdrawal button it takes you to a login page, we managed to sneak our way around it to get a view of a couple of methods, however, we do not fully know what methods are available.
The ones that we discovered were by Credit/Debit Card, Bank Wire Transfer, WebMoney, Yandex Money, QIWI Wallet, Cryptocurrencies, and Skrill. They may well be other methods available but we were not able to locate them.
In terms of fees, they are a little complicated, it does not seem like there will be any for depositing but there will be for withdrawing which we will look at below.
Withdrawal Methods & Costs
It seems like the same methods are available, but we must note that the information we are getting is from all over the site, as we do not have an account we cannot log in to fully check.
The methods available seem to be Credit/Debit Card, Bank Wire Transfer, WebMoney, Yandex Money, QIWI Wallet, Cryptocurrencies, and Skrill. We have set out a table below detailing the information we do know (or what we can work out).
Withdrawal Processing & Wait Time
The processing times are unknown to us but we would hope for all withdrawal requests to be fully processed between 1 to 7mworking days from the time the request is made. There is the option to select the Sword prepaid card, which is said to offer fast payment approval, along with a variety of additional perks.

Bonuses & Promotions
The only bonus program that seems to be running is something called Sword Points, when using MetaTrader 4 you can earn points that can then be redeemed and withdrawn. You will earn 1 point for every 3 lots that you trade, there are various physical or financial things you can exchange them for, but the example given is that 10 points will allow you to convert it into $20.
Educational & Trading Tools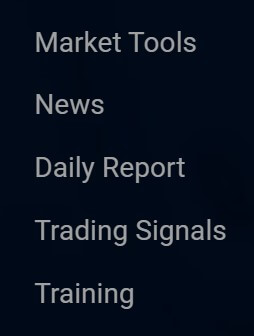 There are a few different aspects to the educational side of the site, there is a training section but this is just a signup form, no real information about the training. There is also some training based on the different platforms but again we did not get to experience any of this. Finally, there are some signals for both MT4 and via SMS, they seem to be showing some growth, but we do not know the full extent of their accuracy or profitability.
There are also some tools available, the firs being an economic calendar detailing any upcoming news events and also indicating what effect they could have on the markets, there is then a new section detailing past news. There are also some charts and daily reports to give a good indication of what could happen next.
Customer Service
The customer service team is available between 10 am and 6 pm GMT over the phone, for better support they recommend using email or the chat feature. There is also an online submission form to fill in.
Middle East Office:
Address: Kuwait Sharq Blk7 Tower44 Floor 19-18
Phone: +965-2246-8817
Email: [email protected]
Opening Times: 9:00AM-7:00PM 6 Days GMT
Asia Office:
Address: Hong Kong – Tower78 Bonham Strand Sheung Wan
Phone: +852-58085069
Email: [email protected]
Opening Times: 9:00AM-4:00PM 5 Days GMT
Africa Office:
Address: Seychelles MahePlaza Eden Suite 208
Phone: +248-4346840
Email: [email protected]
Opening Times: 9:00AM-4:00PM 7 Days GMT

Demo Account
Demo accounts are available and are a great way to test out the servers and new strategies without risking any real capital. Demo accounts are available in both MT4 and MT5 and they come with a balance of $10,000. No other details are mentioned and we do not know if there is an expiration time on the accounts.
Countries Accepted
The following statement is present on the website: "Sword Capital does not offer its services to residents of certain jurisdictions such as the USA, Iran, Cuba, Sudan, Syria, North Korea or any country restricted by FATF." If you are unsure of your eligibility we would recommend contacting the customer service team to check prior to signing up.
Conclusion
The way the site has been set out doesn't make it easy to find some of the information we need, in terms of accounts we still don't truly understand the difference between them apart from a different deposit amount required. There are plenty of assets available to trade which is great and it seems like there are a lot of deposit and withdrawal methods, but it can be confusing as to which ones are actually available, the fees are also a little high. At this time, we would only recommend trading with Sword Capital if you have a reference or know others using the platform, otherwise, we would suggest looking elsewhere.