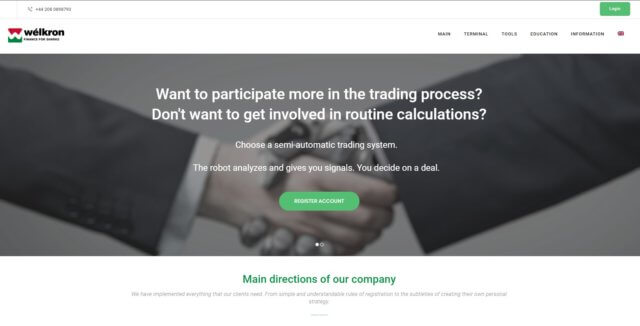 Welkron markets itself as a new generation broker, using the latest innovation, they state that their main attractions are a strong financial position, supervision by regulatory bodies, attractive prices and execution of commercial transactions, next-generation trading platforms, 24-hour customer support, innovative trading tools and a wide range of instruments to trade. This review is intending to look at the services being offered to see if they live up to their expectations.
Account Types
Welkron is offering four different account types to their clients, each one having slightly different entry requirements and trading conditions, so let's look at what is on offer.
Mini Account: The mini account requires a minimum deposit of between $500 and $10,000. It has spreads starting from 2 pips and there is no added commission on the account. It is able to trade all available currency pairs and has leverage up to 1:500, it also has access to the online support team.
Standard Account: The standard account requires a minimum deposit of at least $10,000. It has spread starting from around 1.5 pips and has no added commissions when trading. It has access to all available products and has a maximum leverage of 1:200, it also has access to phone and online support.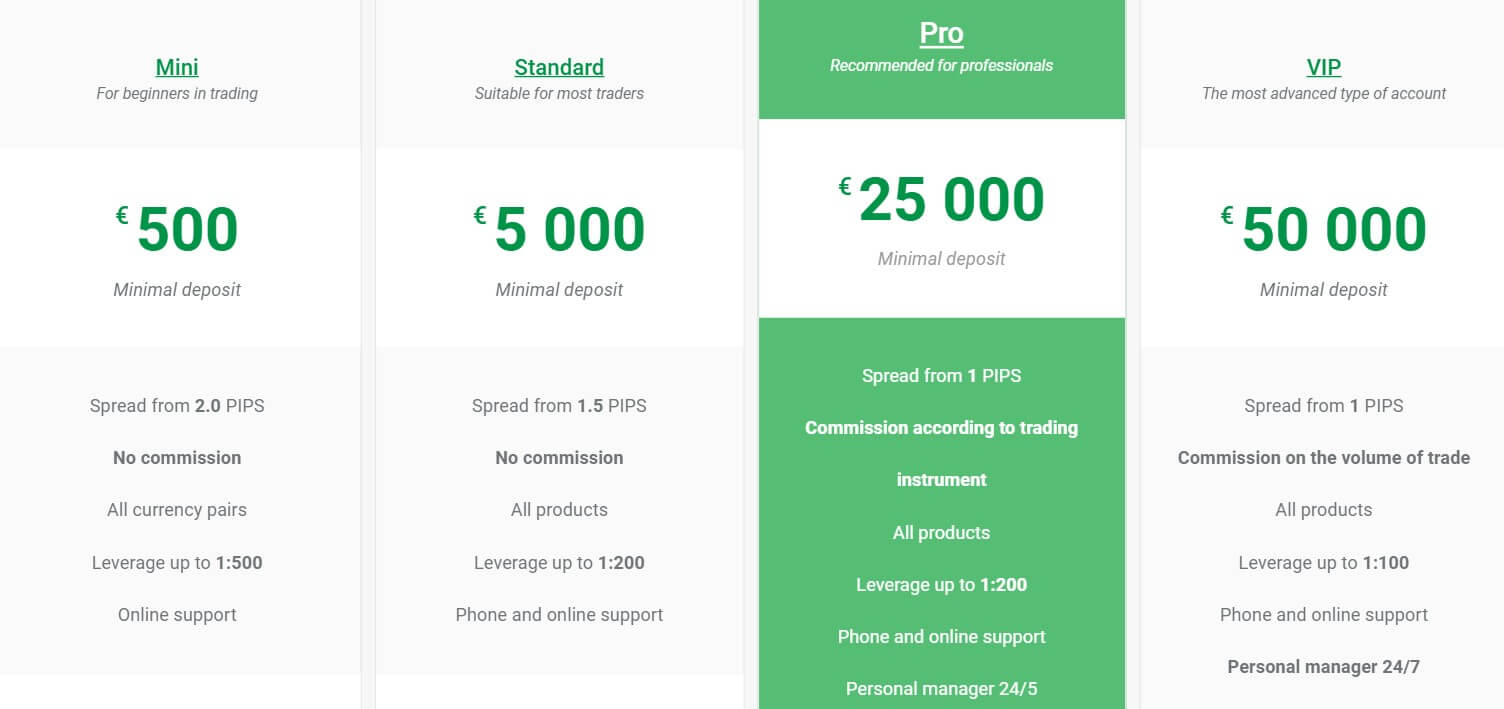 Pro Account: The Pro account has a minimum deposit requirement of $25,000. The account has spreads starting as low as 0 pips and due to this has a commission added to its trading dependent on the instrument traded. It has access to all products and the account has a maximum leverage of 1:200, it has access to phone and online support as well as a personal manager available 24/5.
VIP Account: This is the top-level account and requires a minimum deposit of $50,000. It has spreads starting from 0 pips and so has a commission added to trading which is based on the trading volume made. It has access to all products and the account has a maximum leverage of up to 1:100. It has access to phone and online support as well as a personal manager available 24/7. It also comes with a personal support channel and legal protection of interests.
Platforms
Welkron is offering a single trading platform to use, luckily it is the ever-popular MetaTrader 4, so let's see what this trading platform has to offer.
MT4: MetaTrader 4 is compatible with hundreds and thousands of different indicators, expert advisors, signal providers and more. Millions of people use MT4 for its interactive charts, multiple timeframes, one-click trading, trade copying and more. In terms of accessibility, MT4 is second to none, available as a desktop download, an app for Android and iOS devices and as a WebTrader where you can trade from within your internet browser. MetaTrader 4 is a great trading solution to have.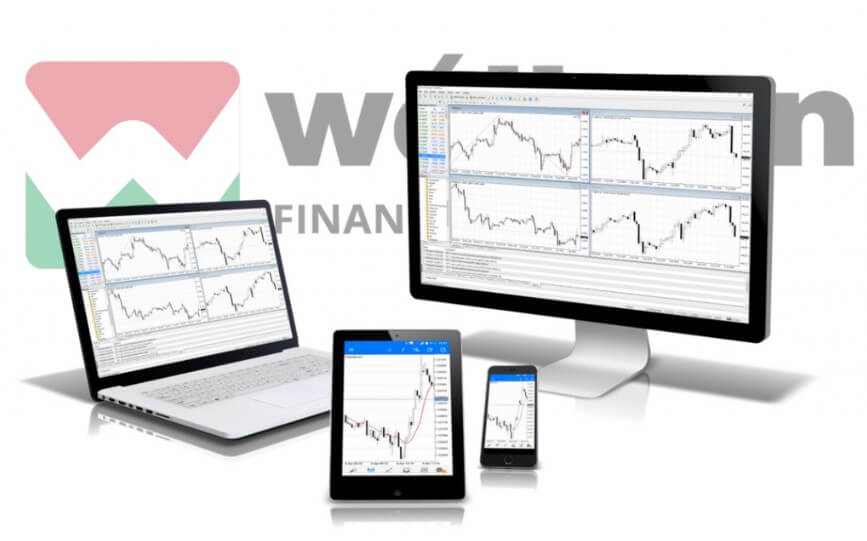 Leverage
The maximum leverage that you receive depends on the account that you are using, they are as follows:
Mini Account: 1:500
Standard Account: 1:200
Pro Account: 1:200
VIP Account: 1:100

The leverage can be selected when opening up an account and should you wish to change it on an already open account you can do so by getting in touch with the customer service team with your request.
Trade Sizes
Trade sizes start from 0.01 lots (these are also known as micro-lots) and go up in increments of 0.01 lots so the next trade would be 0.02 lots and then 0.03 lots. There is no mention of maximum trade size, however, we would recommend not trading in sizes larger than 50 lots, as the bigger a trade becomes the harder it is for the markets or liquidity provider to execute the trade quickly and without any slippage. There is also no mention of how many trades you are able to have open at the same time.
Trading Costs
The Mini and Standard accounts do not have any added commission as they use a spread based system which we will look at later in this review. The Pro account has an added commission which is based on the instrument that you are using, the VIP account has a commission added which is based on the volume of your trading. The unfortunate thing is that what the commissions are is unknown, there isn't a mention of them on the accounts page, product specification or the terms of service, apart from the fact that there are some. It would have been good to know what they are as trading costs can be a major factor in a new client choosing which broker they will use.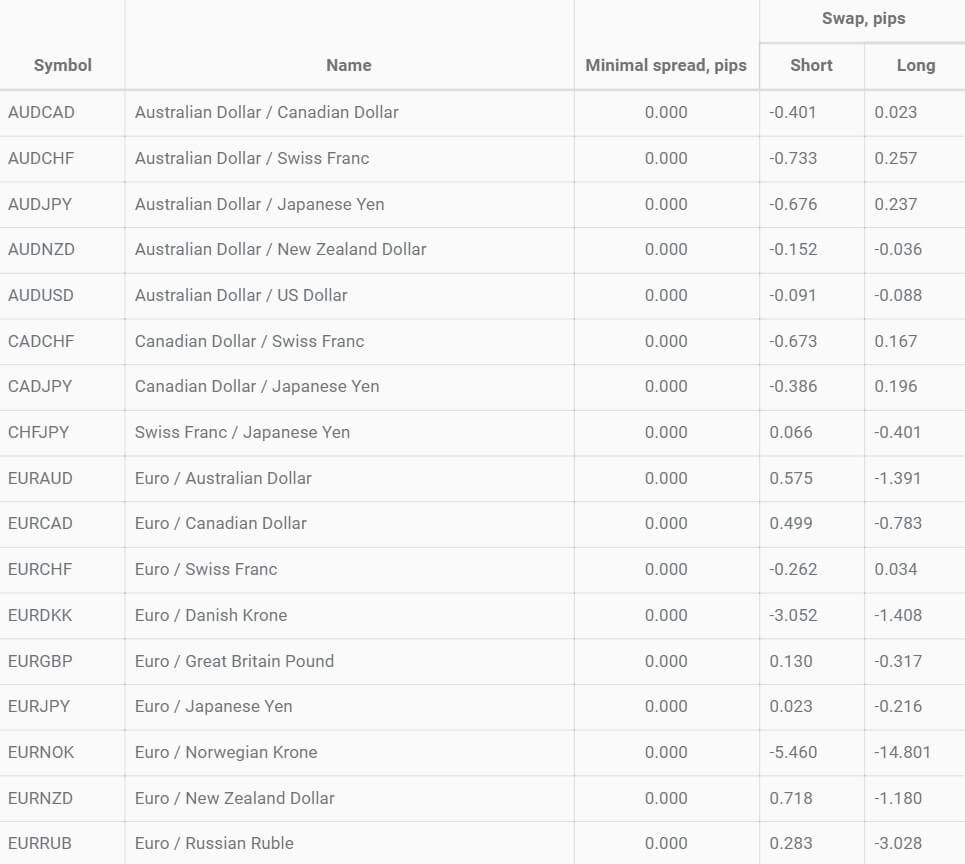 Assets
Welkron have all of their assets thrown into a single list which makes it harder to differentiate what is what, however, we have outlined what the instruments are below:
Currency Pairs: AUDCAD, AUDCHF, AUDJPY, AUDNZD, AUDUSD, CASCHF, CADJPY, CHFJPY, EURAUD, EURCAD, EURCHF, EURDKK, EURGBP, EURJPY, EURNOK, EURNZD, EURRUB, EURSEK, EURSGD, EURTRY, EURUSD, GBPAUD, GBPCAD, GBOCHF, GBPJPY, GBPNZD, GBPSGD, GBPUSD, NZDCAD, NZDCAD, NZDCHF, NZDJPY, NZDSGD, NZDUSD, USDCAD, USDCHF, USDCNH, USDDKK, USDJPY, USDMXN, USDNOK, USDPLN, USDRUB, USDSEK, USDSGD, USDTRY, USDZAR.
Commodities: Spot Gold, Spot Silver, Natural Gas, Brent Crude Oil, WTI Crude Oil.
Indices: ASX 200, CAC 50, HSI 50, Nasdaq 100, Stoxx 50, Dax 30, FTSE 100, Ibex 35, Nikkei 225, S&P 500.
Crypto: BTCUSD (Bitcoin).
Spreads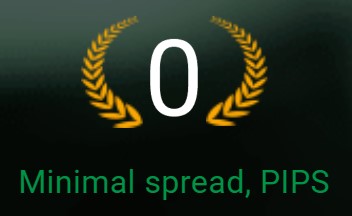 The spreads that you receive are dependent on the account that you are using, the mini account has spread starting from 2 pips, the standard account has spread starting from around 1.5 pips and the Pro and VIP account have spread as low as 0 pips. The product specification page unfortunately just has all instruments set as a minimum 0 pips so we can not see what they actually might be. What we do know though is that the spreads are variable (also known as floating) so this means that when the markets are being volatile, the spreads will often be seen higher. It is also important to note that different instruments and assets have different starting spreads, so while EURUSD may start at 2 pips, other assets like GBPJPY may start slightly higher, 2.5 pips (numbers are estimated).
Minimum Deposit
The minimum deposit required to open an account is $500 which gets you the mini account, if you want a commission-based account you will need to deposit at least $25,000. It is unknown if the minimum amount drops after the initial deposit but we will be assuming that it does.
Deposit Methods & Costs
There are a number of different deposit methods available through the use of a few different payment processors, let's look at what they are. No deposit fees are a good sign and plenty to choose from, while there are no fees by Welkron, be sure to check with your bank or processor to ensure they do not add any of their own.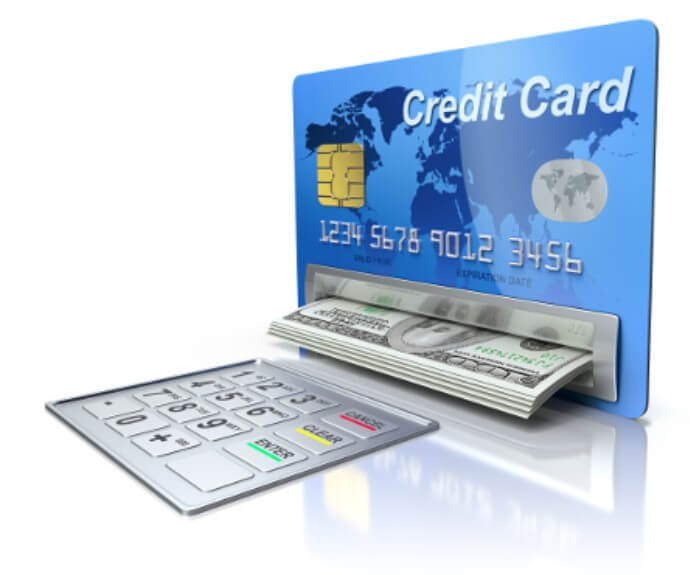 Withdrawal Methods & Costs
Each withdrawal method has a different withdrawal fee, so we have outlined them for you below. It is a shame to see such high commissions added to each withdrawal method, this is something that we would want to see stamped out of future practices.
Withdrawal Processing & Wait Time
There doesn't seem to be any information about how long processing will take, so to be safe we will say the usual 1 to 5 business days.
Bonuses & Promotions
We could not locate any information on the website in regards to bonuses or promotions so it does not appear that there are any active ones at the time of writing this review. If you are interested in bonuses then be sure to check back regularly or get in contact with the customer service team to see if there are any upcoming bonuses or promotions.
Educational & Trading Tools
The educational side of the site has some basic information on different aspects like trading or analysis, unfortunately, it is only available in Russian, we used a translator to see what it says and it is very basic and not something that will make you an expert trader, you will need to look elsewhere for your educational requirements. There is a basic economic calendar though which details some very basic information on upcoming news events and which markets they will affect.
Customer Service
There isn't a dedicated customer service page, so we are assuming the main details are available once you sign up, for now, we are left with a basic submission form in the footer of the page, there is also a phone number and email address available in the footer but throughout the website, they are talking about their great support team, you would think there would be more information about it, however, we suspect there is more once you are a client of theirs.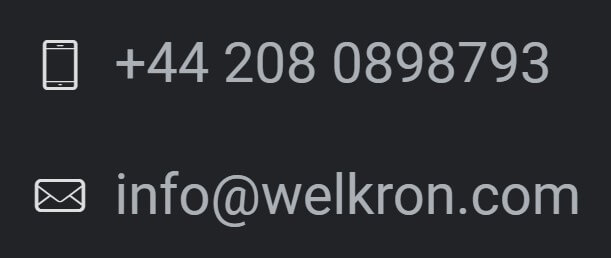 Demo Account
There has been no mention of any demo accounts throughout the site so we do not thin they are currently available, this is a shame as new clients like to sue them to test the servers and trading conditions and existing clients like to sue them to test new strategies without risking their capital, so this is something that Welkron should look at adding to their services.
Countries Accepted
The information about which countries are accepted and which are not is not present on the website, so if you are interested in joining, be sure to get in contact with the customer service team to check if you are eligible for an account or not.
Conclusion
Welkron put a lot of expectations on themselves with their aims, however, it seems they may have fallen a little short. The trading conditions initially looked good from the comparison of the accounts, competitive spreads were a big plus, unfortunately when it came to actually seeing the spreads, there was no information available. Same with the commission, we do not know anything about it apart from the fact that it exists, these kinds of things are vital as the cost of trading is one of the major factors a lot of potential clients look at. Plenty of deposit methods is good with no deposit fees, however, quite high withdrawal fees could be painful when withdrawing your funds. From what we have seen, Welkron didn't quite hit the heights that they were aiming for.