In today's lesson, we are going to demonstrate an example of an H1 breakout strategy. Usually, the price heads towards the trend's direction with good momentum on the H1 breakout trade setup. In today's example, the price does not behave as it usually does. Let us get started.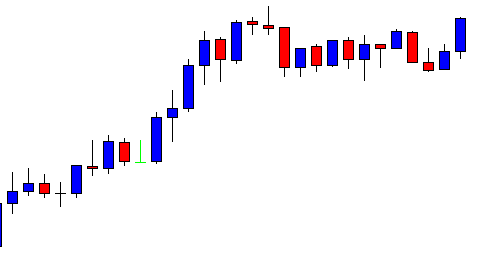 The price after being bullish, it has been on consolidation. Look at the last two candles. The price heads towards the consolidation resistance. The buyers eagerly wait for a bullish breakout at the level of resistance on such price action. Let us proceed to the next chart.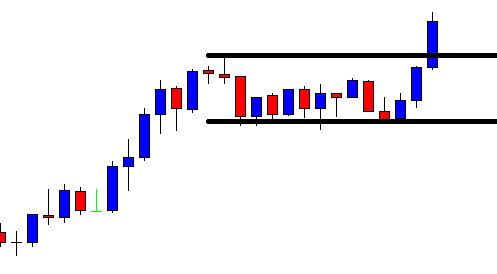 Here comes the breakout candle. The buyers love to get a breakout with such a candle. Now, they must wait for the next candle to close above the breakout candle. If that happens, traders may trigger a long entry.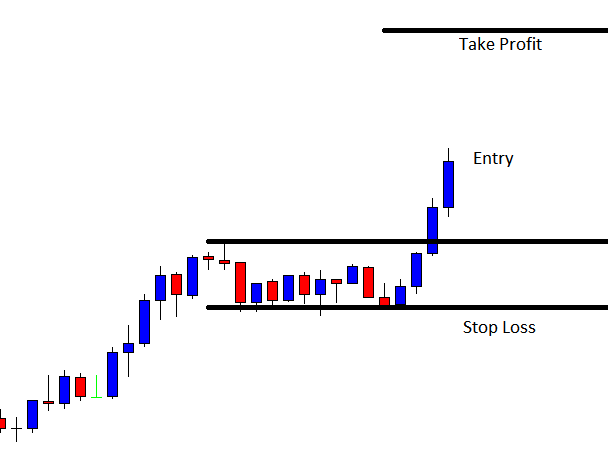 The next candle comes out as a bullish candle closing well above the breakout candle. The buyers may trigger a long entry right after the last candle closes. The stop loss is to be set below the trend-initiating candle, and the take profit is to be placed with 1:1 risk-reward. Six out of ten times, the price goes towards the take-profit level with ease in a hurry. Let us proceed to the next chart and see how this one goes.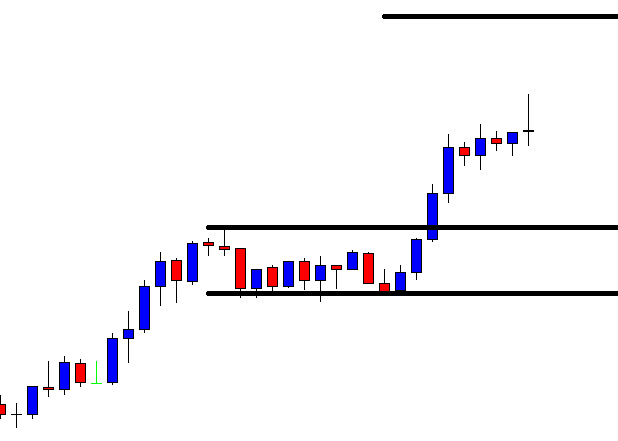 The price does not head towards the North with good bullish momentum. The way it has been going for the last five candles, it looks ominous. A question may be raised here, "shall we close the entry?" The price still has a lot of space to hit take profit level. The market is not about to close down for the weekend or holiday. Thus, we must be patient and hold the entry. In other words, we shall apply the rule "set and forget." The set and forget rule is tailor-made for intraday trading, such as the H1 chart to the 5M chart. Let us wait and find out what happens.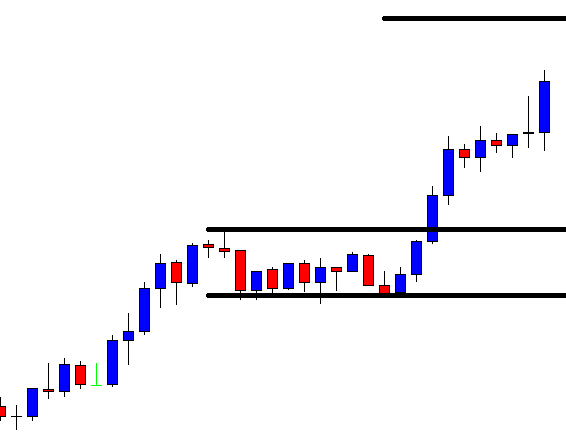 After a long while, the price makes a move towards the North again. It seems the trade is going to get the buyers some green pips. They must wait and let the price to hit the target.
It loses its momentum again a bit, but it hits the target. We often head that patience is required more when traders trade on major charts such as the H4, the daily or the weekly. The reality is patience is required for traders of all kinds. Today's example has proved this again.