Double Top/Double Bottom is one of the most robust patterns that price action traders wait to take entries. When the price is rejected twice at a resistance level, it forms a Double Top. As far as the candlestick pattern is concerned, an engulfing candle is the most reliable reversal candle that traders usually love to take an entry from a value area.
A combination of Double Top and a bearish engulfing candle attracts sellers to go short. Since it is an outstanding price action combination, it does not usually go wrong. However, in today's lesson, we are going to demonstrate that even a great flourishing price action combination can go wrong, as well.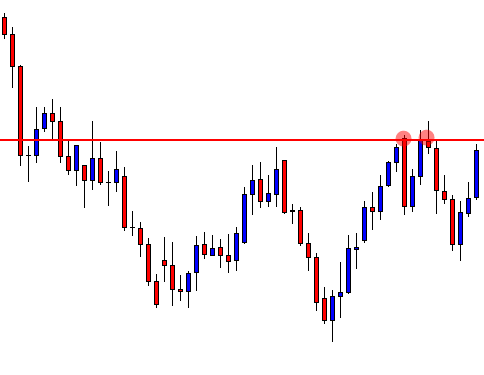 The price consolidates at the marked resistance and heads towards the downside. It then goes back towards the resistance. The sellers are to get ready to get a bearish reversal candle. The red-marked level is the resistance level, where we don't consider the upper shadows. Since the price has several rejections at the marked level, and it is a valuable area for the sellers, the price most probably may respect the area and produce the bearish reversal candle.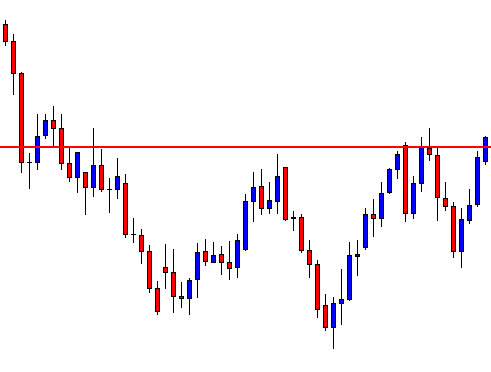 The price does not respect the red-marked level, but it does not make an upside breakout either. Instead, it closes within the upper shadows. Traders are to adjust here. Let us see how it looks now.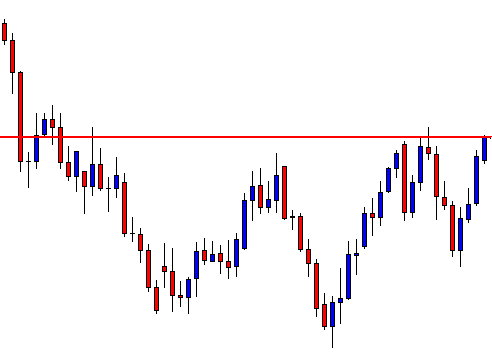 The level where the last candle closes has some significance. One of the bullish candles closes within the marked level. This level may work as a resistance level and ends up producing a bearish reversal candle.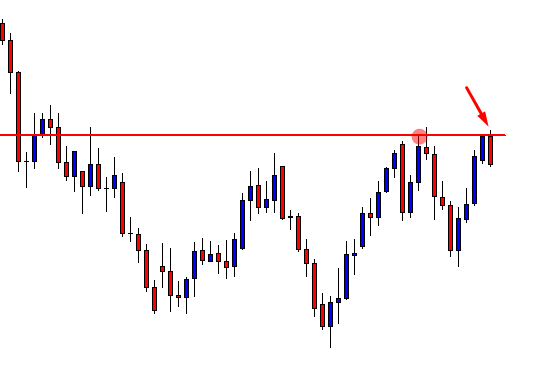 Here it comes. The Double Top's resistance level produces a bearish engulfing candle. We have found the resistance level at last. So all the equations to go short from here seem to match as far as price action trading is concerned.
The price produces a Double Top.
The price produces a bearish engulfing candle right at the resistance of the Double Top.
The swing low is far enough, which offers good Risk-Reward as well. All seems to be okay to trigger a short entry.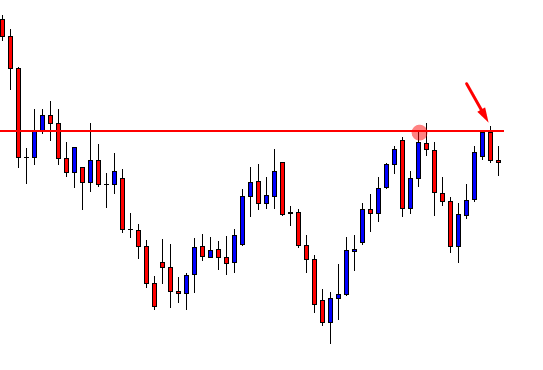 After triggering the entry, the next candle comes out as a bearish Doji candle. Things still look good. The sellers are going to grab some green pips!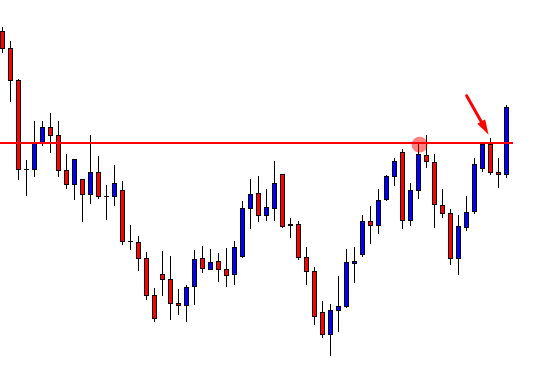 No! The next candle comes out as a bullish Marubozu candle, which breaches the resistance of the Double Top. It wipes off the Sellers Stop Loss. The buyers may take control once the breakout is confirmed.
The Lesson
It does not matter how good a trade setup looks: it may fail. Thus, there is no reason to be too optimistic about any entry. We must calculate our Risk-Reward and have immaculate risk management with every single entry that we take in the market.