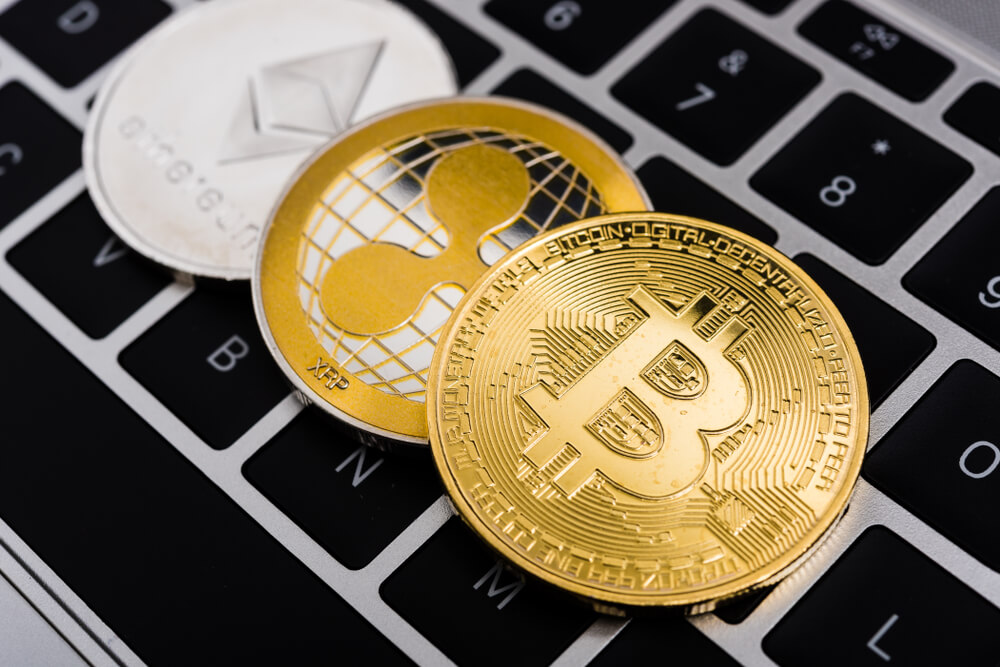 Yesterday was a reversal day. Bitcoin went down from $8,054 to touch $7,701 to swiftly reverse its path and close above $8,300. Other cryptocurrencies followed. The heatmap here testifies the 24H advances, with Bitcoin, BCH, BSF, ETH, and XRP  up more than 7% over its previous session. Market capitalization went up to $224.8 billion with a traded volume of $33.4 Billion.
Fig- 1 Market Cap and Traded Volume
Fig 2 –  24-hour Heat Map
The News Front
Industry giants Coinbase, Bitrex, Kraken, Anchorage, and others join to form the Crypto Rating Council to qualify on how likely a coin is likely to be regulatory compliant and characterize tokens into currency, commodity, security or something else. The notable exception is Binance, which seems it has been excluded. Source: beincrypto.com.
SEC announced it had settled an agreement with Block.one the company behind EOS to settle the charges for raising billions in an ICO, back in 2017.  Block.one agreed to pay a "civil penalty" of $24 million. Source trustnodes.com.
Cardano is partnering with New Balance shoemaker to authenticate the company's premium line of sports shoes. Cardano can produce blockchain.based data that consumers and stores can trust. Source: dailyhodl.com.
Bitpay achieves Service Organization Control (SOC2) compliance. That certification means BitPay is certified for confidentiality, security, privacy, processing integrity, and availability.  Source: cointelegraph.com.
---
Technical Analysis
---
Bitcoin
After creating a double bottom, yesterday bitcoin made a reversal day. The price made a kind of harami in the 4H chart and continue moving up to cross the Bollinger line mean and then the +1SD line. By crossing that line and then moving near the +1SD line, we should assume a new upward trend is initiated. MACD also confirms the bullish phase of the bitcoin.
Right now the price has bounced off of the $8,524 level, which touches the 200-day moving average on the daily chart. That means it is a tough resistance level to cross. If crossed, the price will need to fight the 8.800 level with is June's 02 topping area. Right now BTC may need to consolidate near the Bollinger Mean line before continuing with the trend.
---
Ethereum
Ethereum has confirmed its bullish leg up by making another higher high and higher low. MACD and Bollinger bands are in agreement, obviously since indicators lag the price action. Currently, the price was rejected by the $185 resistance and is retracing some of the recent advances, as the price is overextended. We estimate that the price will retrace near its $177 support and, then continue its way up.  A breach of the $177 level ( on a closing basis) would imply less buying strength than anticipated.
---
Ripple
Ripple has made a sharp impulsive candle on strong volume, yesterday, and since then is making corrective candlesticks near the top of that range, the price hold by the 200-period MA. That is fine since this candle created a price overextension that now is being corrected. The MACD and Bollinger Bands confirm XRP has started a bullish trend, so buy the dip is the motto here. The chart shows the current key levels for this asset.