The crypto market has spent the day trying to reach new highs (and mostly succeeding in doing that).  Bitcoin is currently trading for $9,229, which represents an increase of 4.22% on the day. Meanwhile, Ethereum gained 3.04% on the day, while XRP gained 1.67%.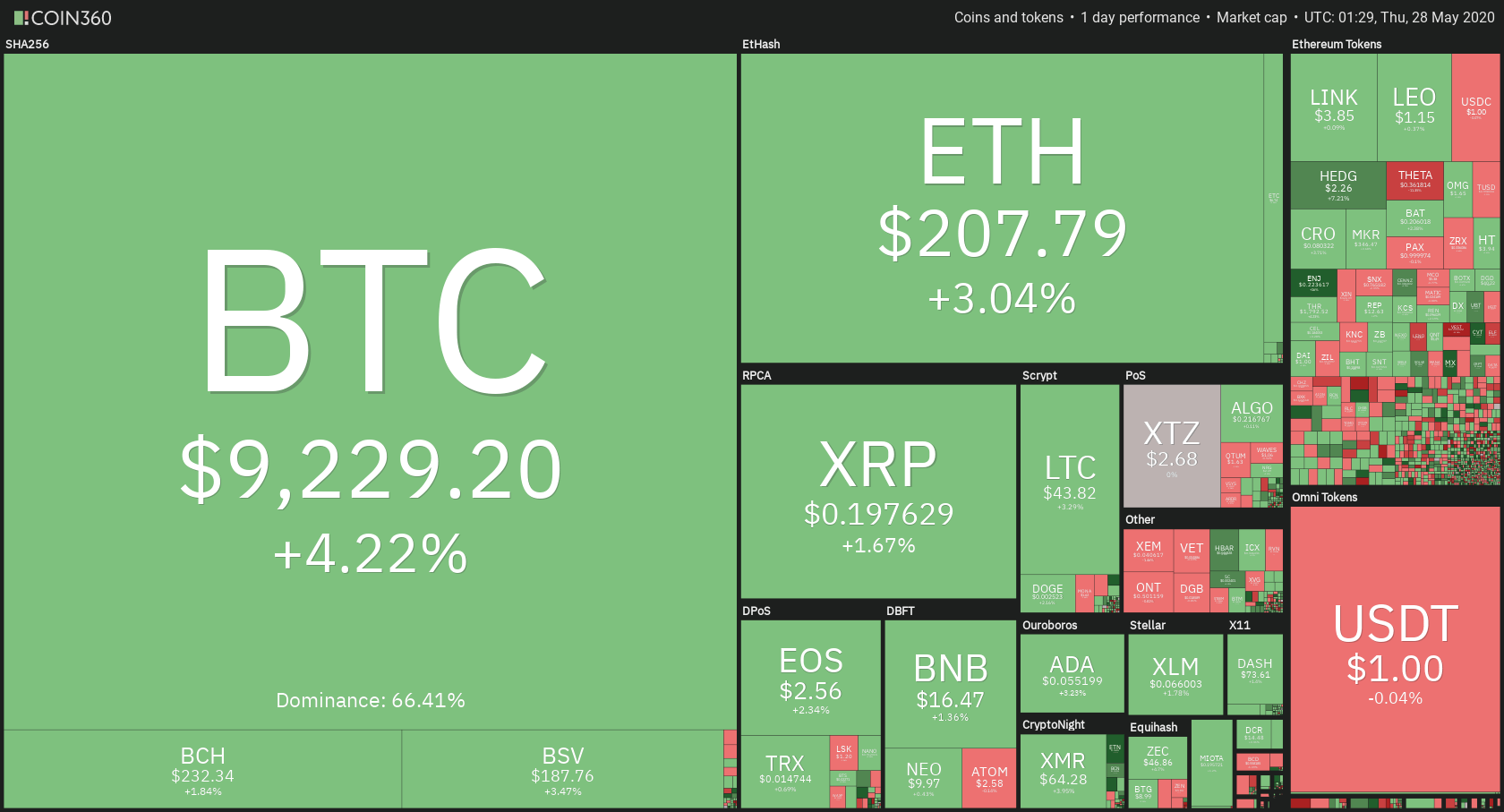 Electroneum took the position of today's biggest daily gainer, with gains of 17.25%. Theta lost 0.97% of its daily value, making it the most prominent daily loser.
Bitcoin's dominance increased quite a bit since we last reported, with its value currently at 66.41%. This value represents a 0.74% difference to the upside when compared to yesterday's value.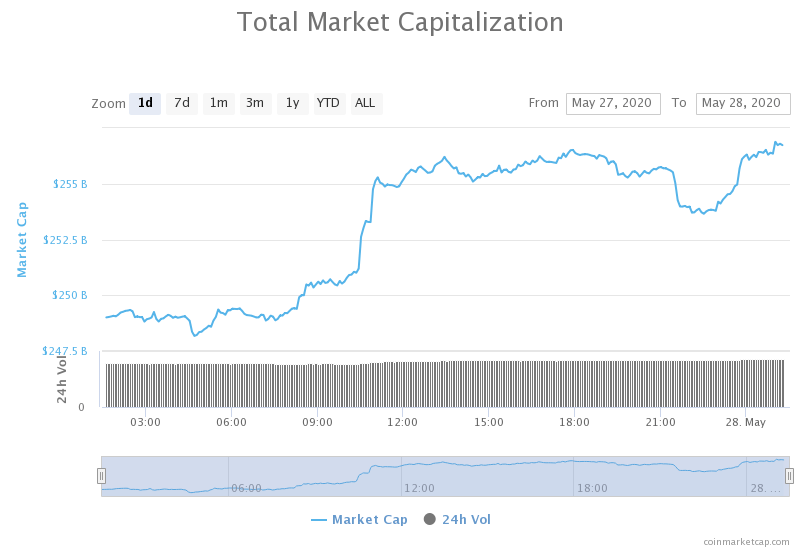 The cryptocurrency market capitalization increased when compared to yesterday's value, with its current value being $256.32 billion. This value represents an increase of $7.2 billion when compared to the value it had yesterday.
What happened in the past 24 hours
Craig Wright exposed?
The Kleiman estate legal team has announced that they have submitted evidence of 145 addresses so far claimed by Craig Wright are not controlled by him at all. They said that the new evidence proves the "CSW Filed List" is definitively not a list of Wright's Bitcoin addresses, but instead a "purposeful fabrication" by Wright.
May 24 brought us a Bitcoin transaction signed by the private keys that belong to one of the CSW filed list addresses, saying, "Craig Steven Wright is a liar and a fraud. He doesn't have the keys used to sign this message … We are all Satoshi."
_______________________________________________________________________
Technical analysis
_______________________________________________________________________
Bitcoin
The largest cryptocurrency by market capitalization came back above $9,000 yet again as bulls came into the market. The price increase was most likely caused by the confirmation that the message sent from one of the CSW list addresses (which is supposedly owned by Satoshi Nakamoto) claiming that he is a fraud.
Bitcoin's volume returned to normal after a surge during the big price increase, while its RSI on the 4-hour chart approaches 61.
Key levels to the upside                    Key levels to the downside
1: $9,250                                           1: $9,120
2: $9,580                                           2: $8,980
3: $9,735                                            3: $8,820
Ethereum
Ethereum has spent the day following Bitcoin's initiative and pushing towards the upside. The second-largest cryptocurrency by market capitalization managed to reach $209 before losing momentum. While the uptick Ethereum has made is good, the fact that ETH has created another lower high does not look well as far as mid-term analysis is concerned.
Ethereum's volume doubled during the uptick, while its RSI started reverting after reaching the value of 58.
Key levels to the upside                    Key levels to the downside
1: $217.6                                            1: $198
2: $225.4                                           2: $193.6
3: $240                                               3: $185
Ripple
XRP's chart looked a lot like Ethereum's chart yet another time. The fourth-largest cryptocurrency by market cap has created another lower high after a move up that brought it (briefly) to just above $0.2. However, the movement lost momentum, and XRP seems to be in a downturn at the moment.
XRP's volume increased to several times its average during the uptick but quickly returned to its average levels. Its RSI on the 4-hour chart is currently at 54.
Key levels to the upside                    Key levels to the downside
1: $0.2                                               1: $0.19
2: $0.205                                           2: $0.1785
3: $0.214