The cryptocurrency market has spent the past day mostly trading sideways, with some cryptocurrencies testing their support and resistance levels. Bitcoin is currently trading for $8,885, which represents an increase of 1.63% on the day. Meanwhile, Ethereum gained 0.87% on the day, while XRP went up by 0.5%.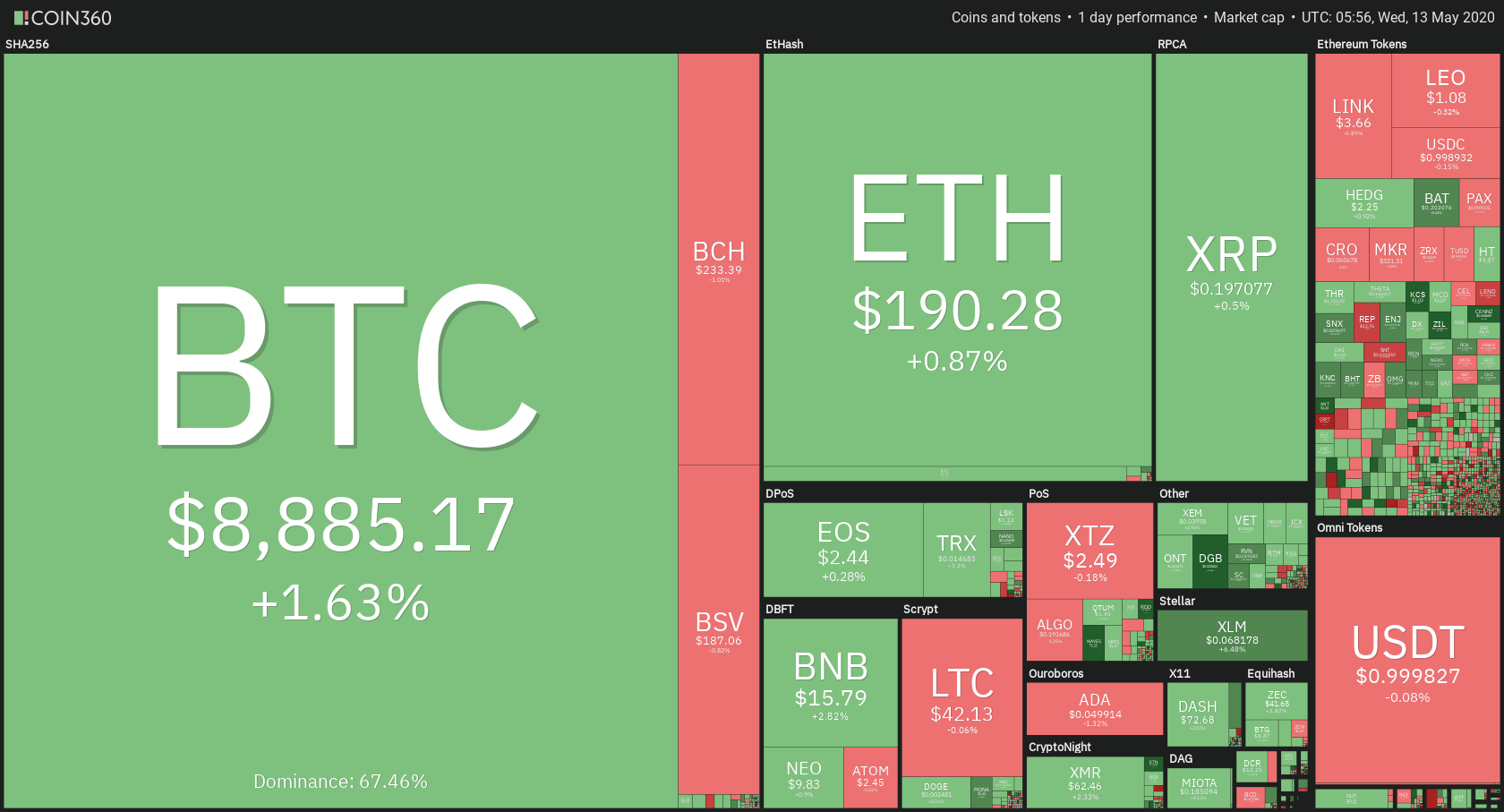 DigiByte took the position of today's most prominent daily gainer, with gains of 27.28%. Status lost 8.32% of its daily value, making it the most prominent daily loser.
Bitcoin's dominance moved up slightly since we last reported, with its value currently at 67.46%. This value represents a 0.29% difference to the upside.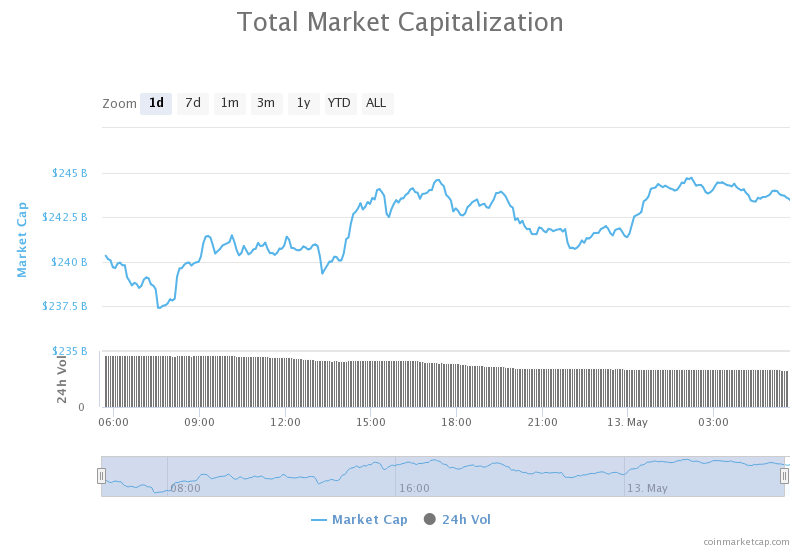 The cryptocurrency market capitalization increased by a good portion when compared to yesterday's value, with its current value being $243.85 billion. This value represents an increase of $5.1 billion when compared to yesterday's value.
What happened in the past 24 hours
Lightning Network vs. WBTC on the Ethereum network
One thousand Wrapped Bitcoin were minted today on the Ethereum network. This transaction represents more US dollar value than the entire current Lightning Network. This transaction brings the total amount of Bitcoin locked in WBTC tokens to 2,300, which is quite a bit more than the 927 Bitcoin locked on the Lightning Network.
_______________________________________________________________________
Technical analysis
_______________________________________________________________________
Bitcoin
The largest cryptocurrency by market capitalization has seen an increase in bullish presence since yesterday. Bitcoin is trying to push through the ascending trend it was locked in for two days now. If the price breaks the trend and then succeeds in testing it positively, we can expect Bitcoin's price to rise alongside with its volume.
While the best-case scenario would be an easy position to trade, the current state of Bitcoin does not show any strong possible positions to be opened at the moment.
Key levels to the upside                    Key levels to the downside
1: $8,980                                          1: $8,820
2: $9,120                                           2: $8,650
3: $9,250                                            3: $8,000
Ethereum
Ethereum has been moving sideways for a couple of days now. It has been stable above the $185 support level but locked inside the descending trend. If nothing changes and Ethereum continues its sideways price action, it will eventually (forcefully) bump into the descending channel top line.
Ethereum's volume is very low at the moment, while its RSI level is hovering above the value of 40.
Key levels to the upside                    Key levels to the downside
1: $193.6                                            1: $185
2: $198                                              2: $178.65
3: $217.6                                            3: $167.8
Ripple
XRP has, just like Etheruem, been moving sideways for some time now. It is now, however, bound within any ascending or descending channels. Its sideways movement is accompanied by low volume and a stable RSI value. XRP's next move will likely be caused by Bitcoin's sharp price movement, as Bitcoin (at the moment) seems like it is much closer to making a move than XRP is.
Key levels to the upside                    Key levels to the downside
1: $0.2                                               1: $0.19
2: $0.205                                           2: $0.178
3: $0.214                                            3: $0.147