The crypto market has spent the day following Bitcoin's spike down, most likely due to the fear of Satoshi Nakamoto moving their funds (which is most likely not true, as the more likely scenario would be that one of the miners was moving the BTC).  Bitcoin is currently trading for $9,091, which represents a decrease of 4.2% on the day. Meanwhile, Ethereum lost 4.38% on the day, while XRP lost 0.55%.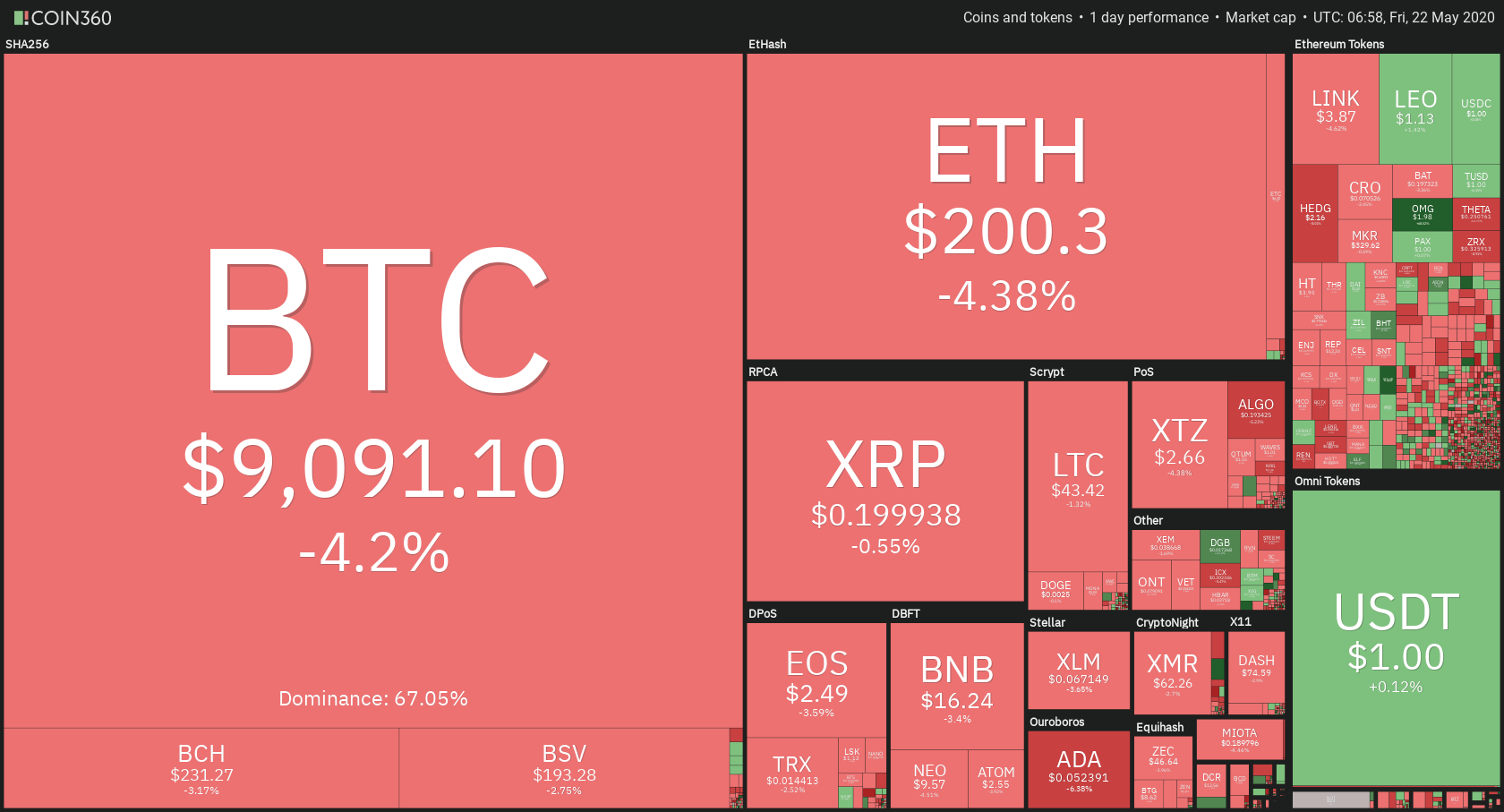 OmiseGO took the position of today's biggest daily gainer, with gains of 65.98%. THETA lost 16.34% of its daily value, making it the most prominent daily loser.
Bitcoin's dominance stayed at the same place since we last reported, with its value currently at 67.05%. This value represents a 0.03% difference to the downside.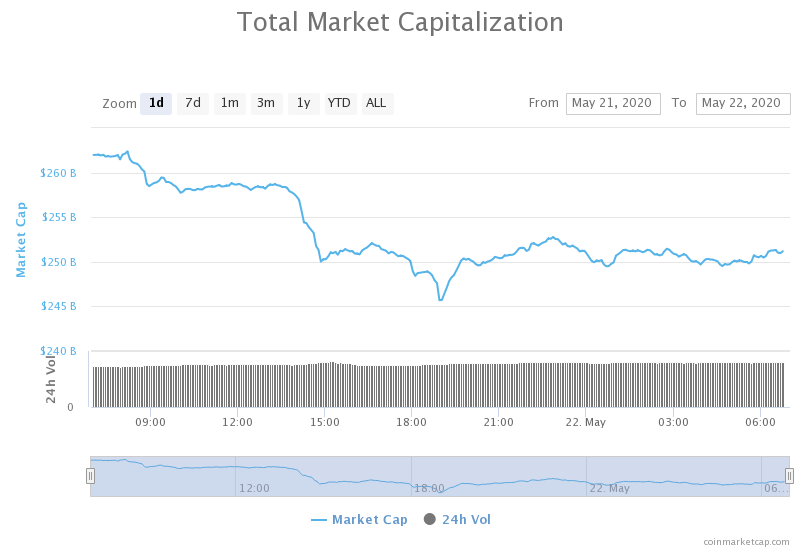 The cryptocurrency market capitalization decreased when compared to yesterday's value, with its current value being $251.67 billion. This value represents a decrease of $10.92 billion when compared to the value it had yesterday.
What happened in the past 24 hours
Kleiman vs. Wright getting heated 
Ira Kleiman's legal team announced that Dr. Craig Wright already has keys to the encrypted file that is believed to contain more than 820,000 Bitcoin. The Kleiman estate is currently suing Wright over the Bitcoin he allegedly mined by partnering with the late Dave Kleiman. On the other side, Wright claims there was no partnership.
_______________________________________________________________________
Technical analysis
_______________________________________________________________________
Bitcoin
The largest cryptocurrency by market capitalization had quite a price drop in the past 24 hours. Most likely sparked up by news of someone moving Bitcoin mined in the first month of Bitcoin's existence, as well as new information on the Craig Wright case, investors have started to get cautions and exit their positions, bringing BTC to under $9,000 at one point. After falling to $8,800, Bitcoin bulls woke up and lifted the price above $9,000, where it is standing at the moment. Bitcoin is currently trying to pass the $9,210 resistance level.
Key levels to the upside                    Key levels to the downside
1: $9,250                                           1: $9,120
2: $9,580                                           2: $8,980
3: $9,735                                            3: $8,820
Ethereum
Ethereum followed Bitcoin and dropped in value quite a bit over the past 24 hours. The second-largest cryptocurrency by market cap even fell to $190 at one point, before being picked up by the bulls. It is currently trying to establish its position above the $198 support level, which it seems it will succeed in doing.
Ethereum looks like it might make a head and shoulders pattern, which will be a safe trade (if it plays out correctly). However, it is too early to speculate on such things.
Key levels to the upside                    Key levels to the downside
1: $217.6                                            1: $198
2: $225.4                                           2: $193.6
3: $240                                               3: $185
Ripple
Even though XRP was the most stable cryptocurrency out of the top3 in the past couple of days (including today), it is far from being completely stable. The third-largest cryptocurrency by market cap dropped below its $0.2 support level (now turned resistance). XRP has since consolidated and is trying to pass $0.2 to the upside.
Key levels to the upside                    Key levels to the downside
1: $0.2                                               1: $0.19
2: $0.205                                           2: $0.1785
3: $0.214