The crypto market has taken its time to consolidate throughout the day, as well as possibly test nearest resistance levels. Bitcoin is currently trading for $9,447, which represents an increase of 0.56% on the day. Meanwhile, Ethereum gained 1.6% on the day, while XRP lost 0.07%.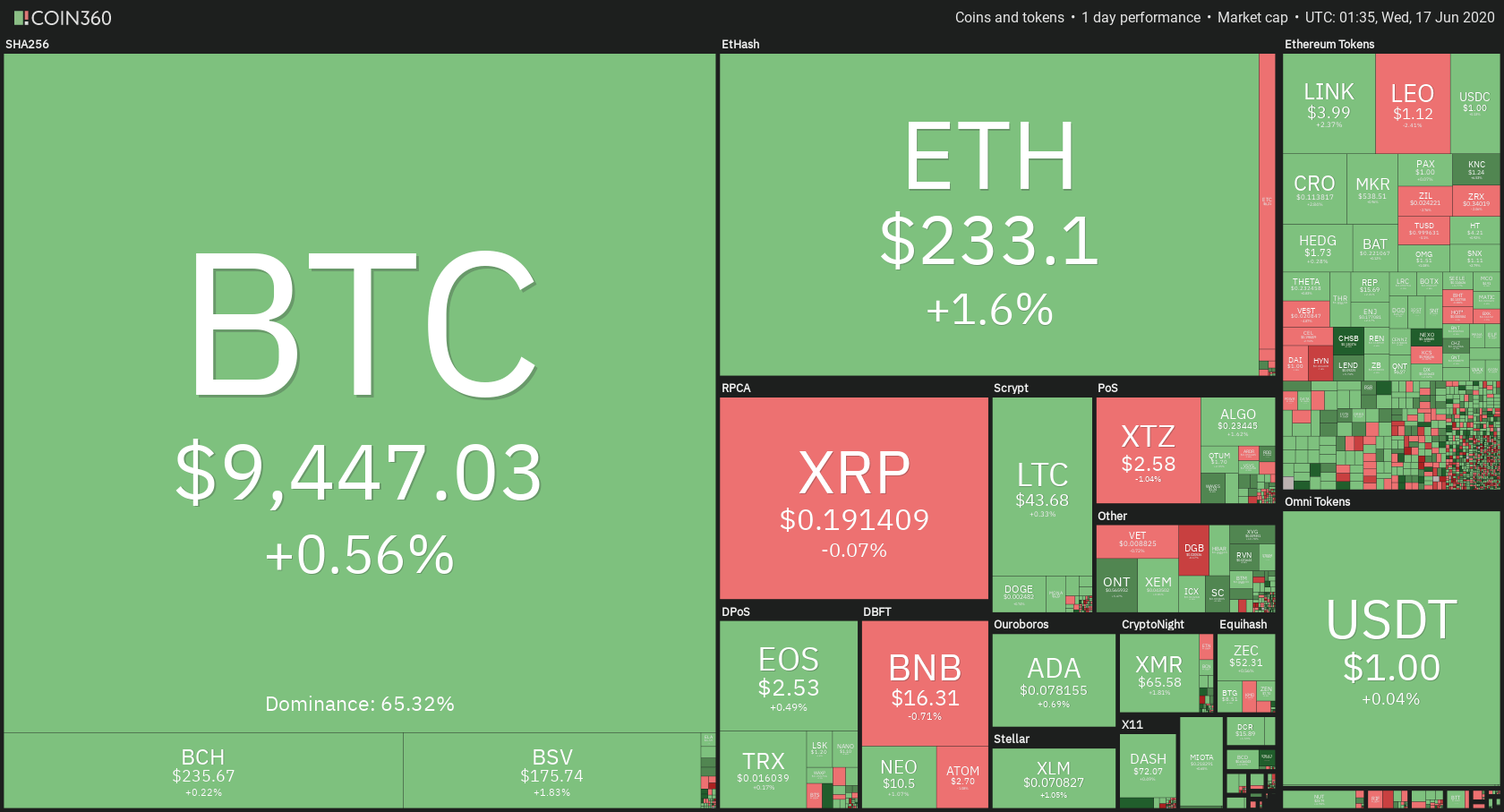 SwissBorg took the position of today's biggest daily gainer, with gains of 30.87%. DigiByte lost 6.96% of its daily value, making it the most prominent daily loser.
Bitcoin's dominance stayed at the same place since we last reported, with its value currently at 65.32%. This value represents a 0.2% difference to the downside when compared to yesterday's value.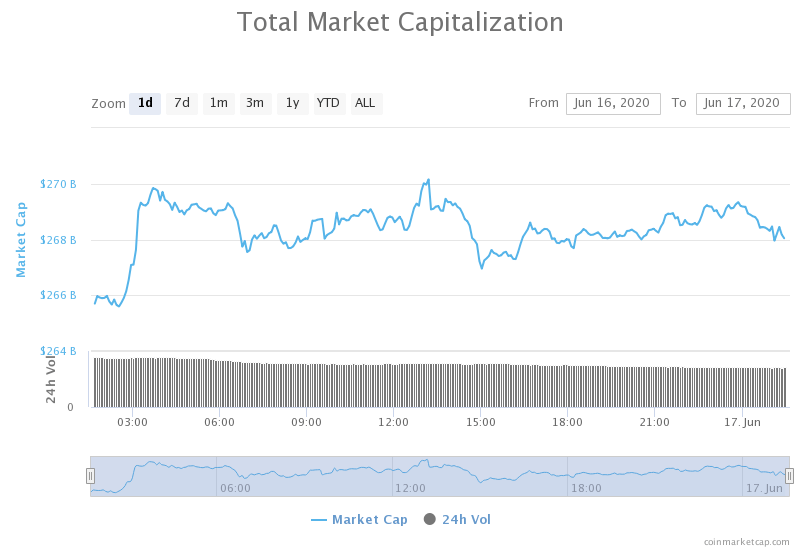 The cryptocurrency market capitalization increased over the course of the day, with the market's current value being $267.99 billion. This value represents an increase of $2.35 billion when compared to the value it had yesterday.
What happened in the past 24 hours
Craig Wright called a liar or a thief by Mark Karpeles
Former CEO of Mt. Gox Mark Karpeles claims that the 80,000 Bitcoin that Dr. Craig Wright lays claim to was actually stolen from the Mt. Gox exchange in March 2011. This claim isn't just empty words, as cryptocurrency experts side with Karpeles. The Bitcoin residing at one of the addresses that Craig Wright listed among the numerous addresses he supposedly owns was stolen from Mt. Gox.
Karpeles said, "This was confirmed in 2011, and records are a part of court documents available publicly."
_______________________________________________________________________
Technical analysis
_______________________________________________________________________
Bitcoin
The largest cryptocurrency by market capitalization spent the past 24 hours trying to consolidate above $9,251 as well as to test the $9,580 resistance level for a brief amount of time. The resistance was strong, and Bitcoin couldn't break it, which continued its consolidation within a range bound by $9,251 and $9,580.
Bitcoin's volume decreased after the recovery bull run ended, while its RSI level currently stagnates at around 51.
Key levels to the upside Key levels to the downside
1: $9,580 1: $9,251
2: $9,735 2: $9,120
3: $9,870 3: $8,980
Ethereum
Ethereum seems to have had a solid day, not only recovering from the plunge but slowly rising in price as well. However, the most recent sentiment shows that bears are testing how far they can go. Whether bears manage to drive ETH's price down a bit or not, there's still a long way until the $225.4 support level.
Ethereum's volume lower and lower as the time passes, while its RSI level hovers below the value of 50.
Key levels to the upside Key levels to the downside
1: $240 1: $225.4
2: $251.4 2: $217.6
3: $198
Ripple
XRP had a decent day as well, as the price drop ended after the price hit the red descending line and bounced from it. The third-largest cryptocurrency by market cap managed to get back above $0.19 (which is, as we mentioned yesterday, a big deal for XRP) and consolidate above it. The line got tested once, without much success for the bears.
XRP's volume is a bit below the weekly average (after excluding the volume bumps for upward and downward spikes), while its RSI level is just below 50.
Key levels to the upside Key levels to the downside
1: $0.2 1: $0.19
2: $0.205 2: $0.178
3: $0.214