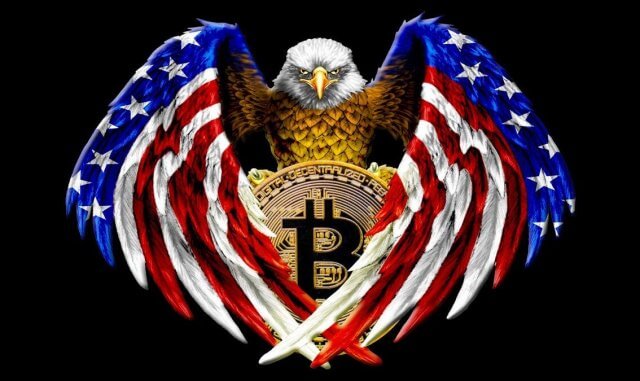 Coinbase, the largest cryptocurrency exchange in the US, has offered to procure Coinbase Analytics, its analytics platform, to US agencies, including the Internal Revenue Service (IRS) and the Drug Enforcement Administration (DEA). The Block broke the story on June 5th. 
Records seen by the publication indicate the DEA and the IRS have entered into licensing agreements with Coinbase for an analytics tool called Coinbase Analytics. Documents relating to the deal were publicly published in April and May for the IRS and the DEA, respectively.
Coinbase Analytics is closely tied to the company's entire ecosystem. According to a publicly available job posting, the Senior Product Manager for Coinbase Analytics "collaborates" with the "Coinbase Consumer, Coinbase Pro, and Coinbase Custody" plus Coinbase's payments and cryptocurrency division. 
However, Coinbase has denied any relationship between Coinbase Analytics and its internal customer records. In an email to CoinDesk, a spokesperson for the exchange wrote:" Coinbase Analytics data is fully sourced from online publicly-available data, and does not include any personally identifiable information for anyone, regardless of whether or not they use Coinbase." 
Coinbase and Neutrino
Worth noting is the IRS announcement that mentions the connection between Coinbase Analytics and Neutrino, an intelligence company controversially acquired by Coinbase in 2019. The purchase evoked controversy because Neutrino's founders were linked to an Italian spyware entity known as the Hacking Team. 
The IRS document notes: "As law enforcement techniques evolve and other cryptocurrencies gain acceptance, criminals are using other types of cryptocurrencies, not just Bitcoin, to facilitate their crimes. In addition to the Bitcoin Blockchain, Coinbase Analytics (fka Neutrino) allows for the analysis and tracking of cryptocurrency flows across multiple blockchains that criminals are currently using. Coinbase Analytics also provides some enhanced law enforcement sensitive capabilities that are not currently found in other tools on the market. This action will result in a Firm Fix Priced purchase order, Period of Performance: One base year from date of award with one 12-month option."
Public records show that Coinbase is yet to be granted the awards, neither does the company appear in USASpending.gov, a government directory for contract awards.
Coinbase confirmed to The Block that it indeed developed the product with the assistance of Neutrino. It added that it's willing to offer Analytics to financial and regulatory agencies and that the tool can also be used for internal investigations. "It's an important tool to meet our regulatory requirements and protect our customers' funds," said the company.
DEA's interest in this technology seems to be informed by Coinbase Analytics's high-level accuracy. The federal organization states that the tool has "some of the most conservative heuristics used in commercial blockchain tracing tools," a "critical" component that can avoid false positives.
Backlash From the Crypto Community
The backlash from the crypto community and the exchange's users was swift. Indeed, users are walking away in droves and looking for alternatives. Data from Glassnode indicates that the walkout was further compounded by recent outages on Coinbase during Bitcoin's spike. Users on the platform withdrew 22, 000 more Bitcoin than they deposited two days earlier before the Coinbase Analytics story broke.
Crypto Twitter Chimes In
Crypto Twitter is weighing heavily on the matter. Influential crypto trader Matt Odell scathingly tweeted, "if you use Coinbase, you should delete your account." Odell's sentiments were echoed by many others who expressed concern on whether exchange could be trusted to keep user data private. 
Another crypto entrepreneur Josh Rager conducted a Twitter poll of 5,000 people that revealed  2/3 of Coinbase users were willing to ditch the exchange. Amplifying the thoughts and feelings of many, Rager opined that "Millions of dollars seem to be leaving Coinbase as we speak. Investors and traders are no longer limited to Coinbase or  Bitmex. If you screw over customers, take part in shady deals, or don't improve the product, customers can now go elsewhere to trade/invest."
Jameson Loop, another notable crypto personality, expressed his displeasure, saying: "This is no surprise, our distrust in you is strengthened, we will make your analytics software obsolete." 
Many users chimed in to decry the decision, adding queen bees uses to delete the exchange. The hashtag #DeleteCoinbase was appearing on the top 10 Twitter trends.