The crypto market has spent the day with low volatility as it was trying to consolidate.  Bitcoin is currently trading for $9,778, which represents an increase of 1.31% on the day. Meanwhile, Ethereum gained 0.16% on the day, while XRP lost 0.7%.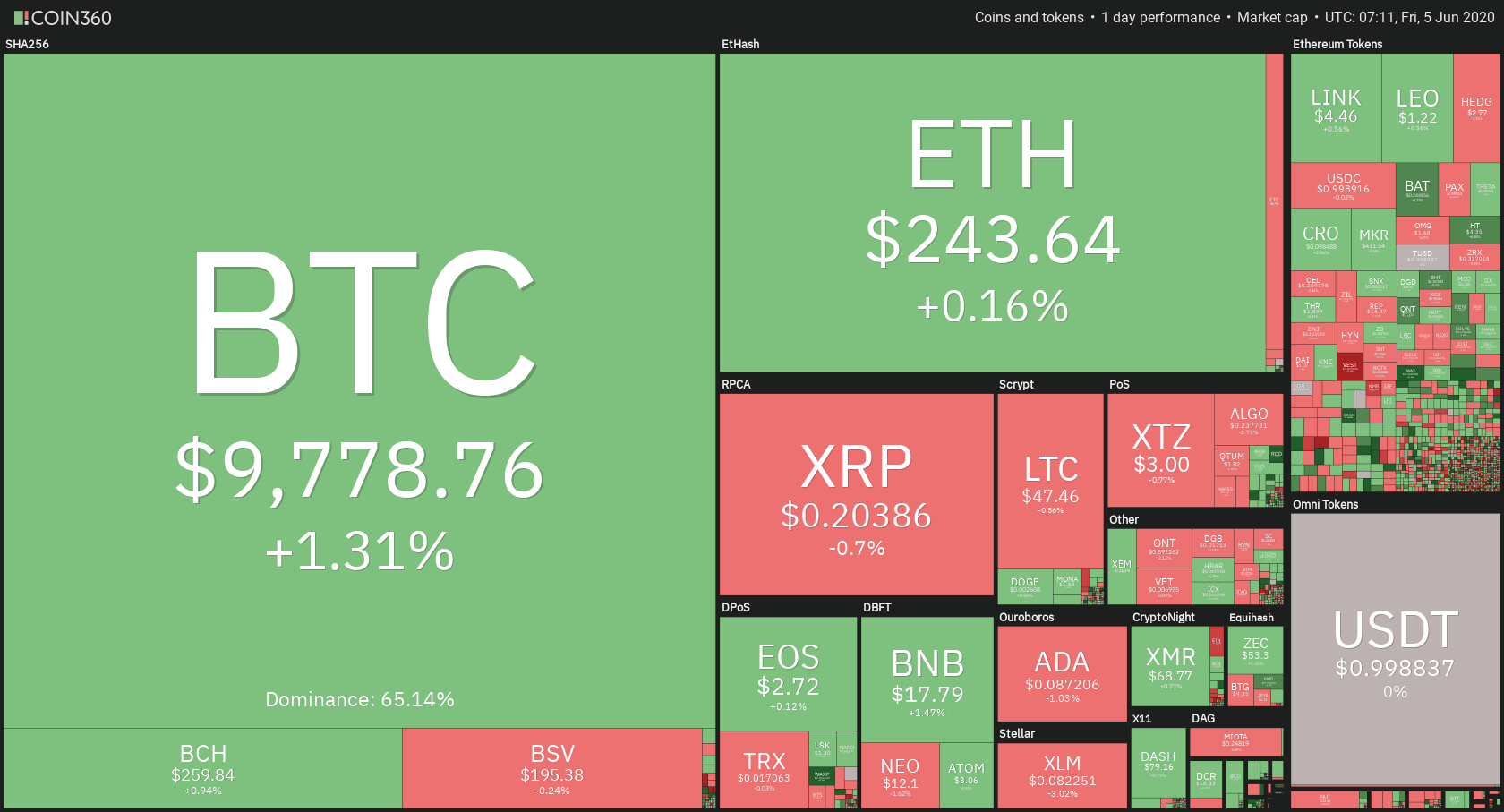 Wax took the position of today's biggest daily gainer, with gains of 62.34%. Zilliqa lost 8.4% of its daily value, making it the most prominent daily loser.
Bitcoin's dominance increased slightly since we last reported, with its value currently at 65.14%. This value represents a 0.07% difference to the upside when compared to yesterday's value.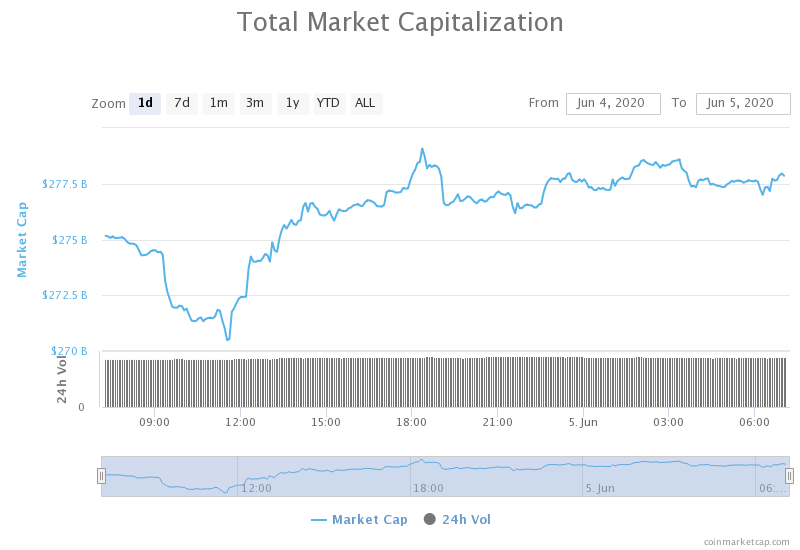 The cryptocurrency market capitalization increased slightly as most cryptos gained some value when compared to yesterday. The market's current value is $277.65 billion. This value represents an increase of $2.3 billion when compared to the value it had yesterday.
What happened in the past 24 hours
NetWalker attacking US universities with ransomware
A ransomware gang called NetWalker claims to have successfully attacked three large US universities within the last seven days. They say that their latest attack was aimed against the University of California San Francisco, while that they also attacked Michigan State University and Columbia College of Chicago.
NetWalker threatened to leak all the sensitive data they have acquired in less than a week if they don't receive a crypto payment in Bitcoin. The information came from Michigan State, Columbia College of Chicago, and UCSF themselves.
_______________________________________________________________________
Technical analysis
_______________________________________________________________________
Bitcoin
The largest cryptocurrency by market capitalization has spent the day slowly testing its support and resistance levels. After breaking the $9,735 to the upside but failing to conquer $9,870, Bitcoin started to drop in price and retest $9,735 as a support level. It has held up quite nicely so far, with no indications of BTC falling below it with this volume.
Bitcoin's volume reduced drastically when compared to the past week, while its RSI is at 58.
Key levels to the upside                    Key levels to the downside
1: $9,870                                           1: $9,735
2: $10,010                                         2: $9,580
                                                           3: $9,250
Ethereum
Ethereum had a great little run towards the upside yesterday, passing the $240 level and trying to consolidate above it. The consolidation has continued since, with Ethereum successfully getting $240 as a support level. The 4-hour 21-period moving average seems to be holding the price above the level as well.
Ethereum's volume drastically reduced and is almost non-existent, while its RSI level is at 56.
Key levels to the upside                    Key levels to the downside
1: $251.4                                            1: $240
2: $260                                              2: $225.4
                                                           3: $217.6
Ripple
XRP didn't perform its consolidation, as well as Ethereum, did after a good run towards the upside they had. The third-largest cryptocurrency by market cap fell under the $0.205 level after testing its strength as a support level. However, the current increase in volume indicates that XRP might get above it once again.
XRP's volume was mostly lower than yesterday, while its RSI level is at 50.
Key levels to the upside                    Key levels to the downside
1: $0.205                                           1: $0.2
2: $0.214                                           2: $0.19
 3: $0.227