The cryptocurrency market had another good weekend, as the price seems to recover from the downturn it was in before 2020. The price of most cryptos increased when compared to when we last reported. If we talk about daily changes, Bitcoin's price went up 1.62%. It is currently trading for $7,565. Meanwhile, Ethereum gained 2.97%, while XRP gained an astounding 7.04% on the day.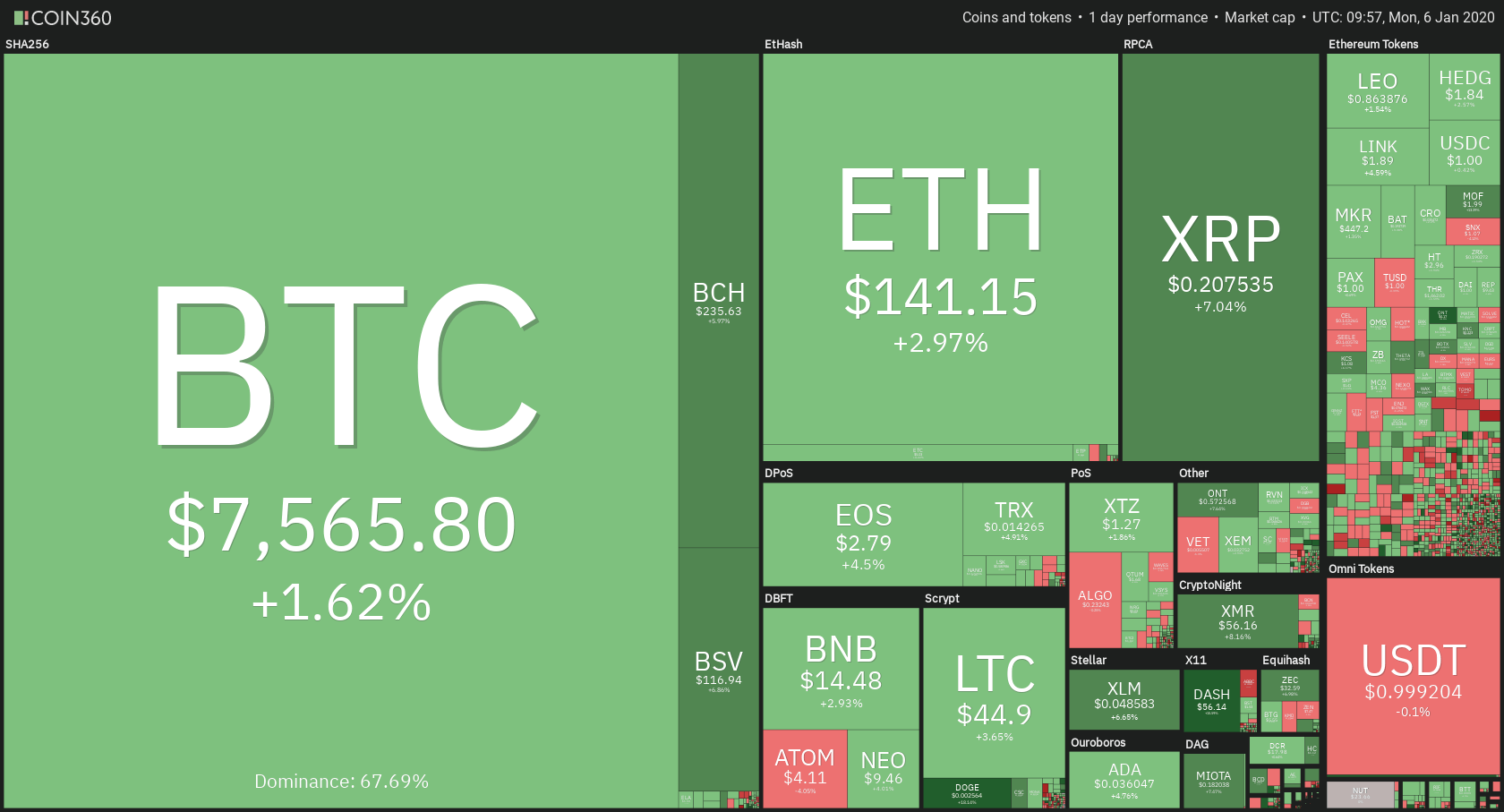 Dash gained 15.43% on the day, making it the most prominent daily gainer. On the other side, Bytecoin lost 12.74% of its value when compared to yesterday, making it the biggest daily loser.
Bitcoin's dominance decreased by over half a percent over the weekend. Its dominance is now at 67.69, which represents a decrease of 0.62% from Friday's value.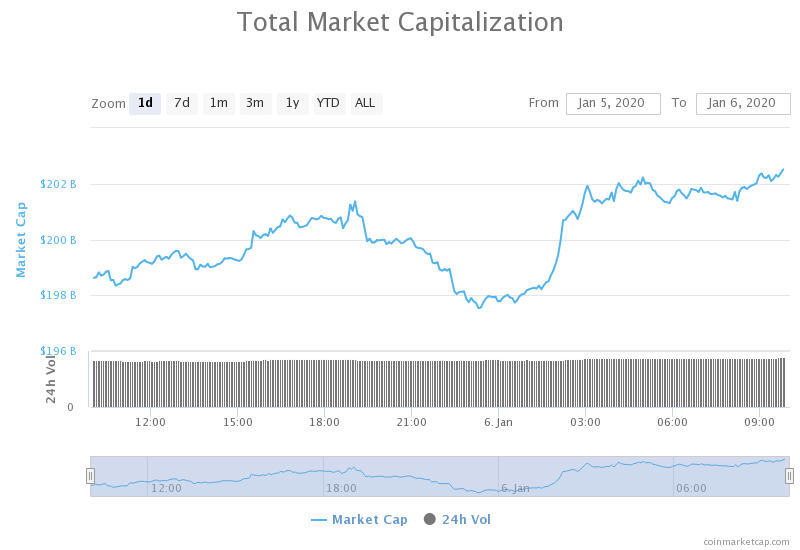 The cryptocurrency market capitalization increased by over $10 billion over the weekend. It is currently valued at $202.68 billion. This value represents an increase of $10.98 billion when compared to the value it had when we last reported.
What happened in the past 24 hours
The Qatar Financial Centre Regulatory Authority (or QFCRA for short) announced a flat-out ban on cryptocurrency businesses. They forbid any form of conducting virtual asset services in or from the Qatar Financial Centre (QFC).
The regulator announced this news in a tweet, where it stated that authorized firms are not allowed to provide or facilitate the provision or exchange of cryptocurrencies as well as any related services until further notice.
_______________________________________________________________________
Technical analysis
_______________________________________________________________________
Bitcoin
Bitcoin bulls gathered over the weekend and brought its price from $7,000 all the way to $7,570. Its price moved explosively to the upside and gained a couple of hundred dollars before consolidating. Successful consolidation at the top of the move led to another spike which brought the price to its current levels. During the price increase, Bitcoin broke the $7,260, 7,415 and 7,525 resistances. It is now consolidating right above 7,525 and testing its strength.
Bitcoin's RSI is very close to the overbought territory, while its volume is above average.
Key levels to the upside                    Key levels to the downside
1: $7,780                                           1: $7,525
2: $7,990                                           2: $7,415
3: $7,165                                           3: $7,260
---
Ethereum
Ethereum also moved up along with Bitcoin. It quickly broke the descending trend line and spiked to the upside. Its price went from $126 all the way to $141, where it is currently. Ethereum is currently right below the $141.15 resistance line, which it is attempting to break. However, RSI, which already reached overbought, as well as descending volume, are not promising indicators when it comes to price rises.
Key levels to the upside                    Key levels to the downside
1: $141.15                                           1: $130
2: $148.5                                            2: $128.1
3: $154.2                                            3: 122.15
---
Ripple
XRP's move to the upside reminds us of the 2017 spike. Its price skyrocketed and went from $0.185 to $0.21. However, the $0.211 resistance line stopped the move. XRP is now trying to recover from hitting a resistance it can't pass. It is still unknown at which price XRP will consolidate.
XRP's RSI is deep in overbought territory, while its volume is extremely high.
Key levels to the upside                    Key levels to the downside
1: $0.211                                            1: $0.205
2: $0.221                                            2: $0.1978
3: $0.227                                            3: 0.19