Bears seem to have taken over the crypto market yet again this week. Cryptocurrencies keep falling further and further down each day. Bitcoin held up better than most of them, while the majority of the market lost over 5% on the day. Bitcoin fell by 3.49% in the past 24 hours, and it is trading for $6.652 at the time of writing. Meanwhile, Ethereum dropped by 7.26%, while XRP fell 6.92%.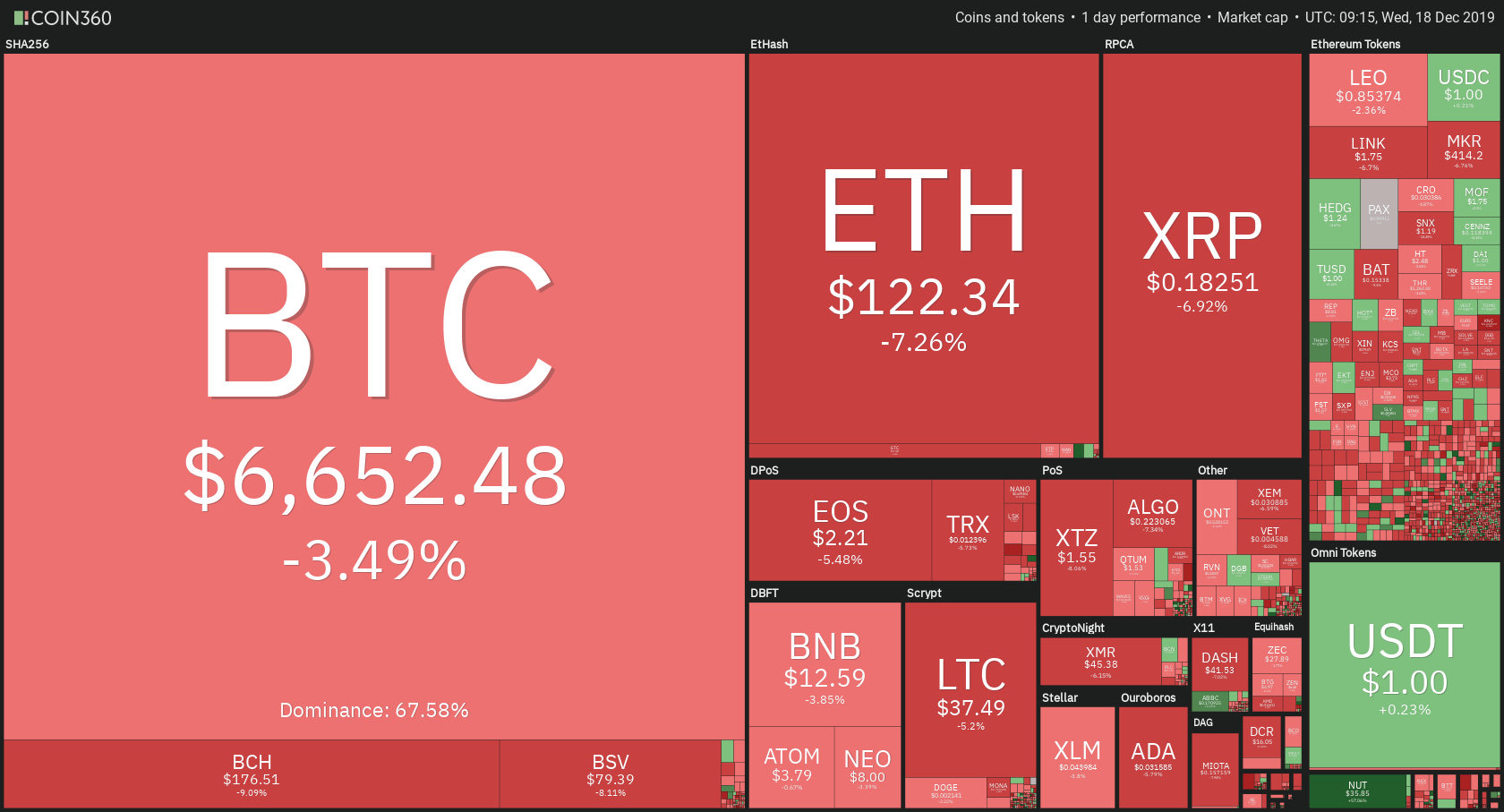 Silverway, on the other hand, was the crypto that gained some value today. Its price increased by 21.96%, making it the biggest daily gainer. Out of the cryptos that ended up in the red, the biggest loser was Kyber Network, which lost 18.61% of its value on the day.
Bitcoin's dominance increased yet again in the past 24 hours, as cryptocurrencies lost far more value than it did. This time, however, the increase was marginal. Its dominance in percentage is currently 67.58%, which represents an increase of 0.35% when compared to the value it had yesterday.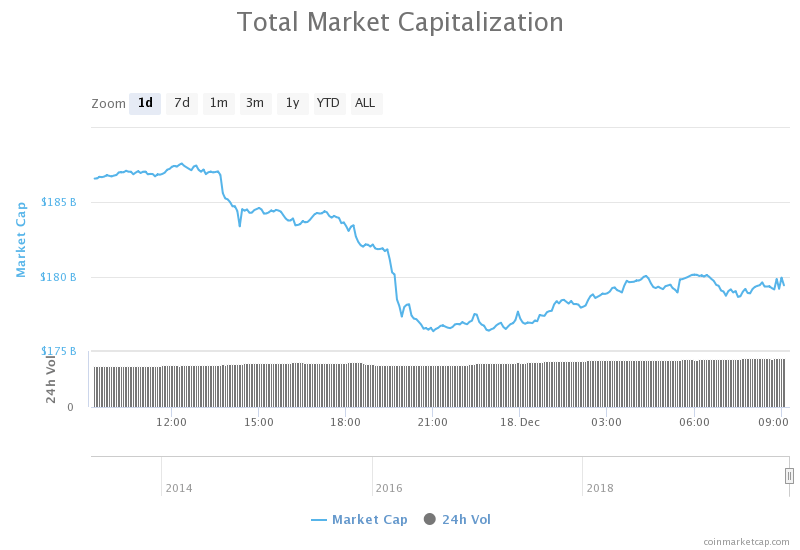 The cryptocurrency market capitalization lost quite a bit of value yet again. Its total market value is currently $180 billion. This value represents a decrease of $6.45 when compared to the value it had yesterday.
What happened in the past 24 hours
Cryptocurrency regulation is coming to Europe as well. The Fifth Anti-Money Laundering Directive (or 5AMLD for short) is a piece of legislation that intends to bring regulation to fiat-to-crypto exchanges as well as custodial wallets that operate in the European Union. All exchanges must comply with the legislative rules by January 10, 2020.
David Carlisle, the former US Treasury Anti-Money Laundering (AML) specialist, acknowledged that regulation might hurt crypto companies in the short term. However, he thinks that, in the medium and long term, regulation will enable and improve adoption and success for the companies who choose to embrace it.
On the other hand, Russian legislators are still struggling to define the legal status of cryptocurrencies. That has been the case since at least 2017, which is when the first bill was getting drafted. There has been no regulatory action announced by the Russian government so far.
_______________________________________________________________________
Technical analysis
_______________________________________________________________________
Bitcoin
Another red day for Bitcoin , another broken support level . Bears have taken over the market for now and the price has definitely shown that. Bitcoin broke the $6,640 key support level which put it in a very vulnerable spot. Its price is now hovering right below this level, trying to return and stabilize above it.
Bitcoin's volume is incredibly high when compared to its average last week's daily volume. Its RSI is in the oversold territory for quite some time now, but it seems like it will manage to reach non-oversold values soon.
Key levels to the upside                    Key levels to the downside
1: $6,640                                           1: $6,505
2: $7,000                                           2: $5,940
3: $7,314
---
Ethereum
Ethereum is repeating the price pattern it had yesterday, almost to a tee. Its price dropped severely and, then, tried to consolidate just above its lows for the day. Similar to yesterday, Ethereum lost close to 8% of its value.  The current price of ETH/USD is currently $123, which is quite problematic as the cryptocurrency broke all of its current support levels. It will have to find some significant support as soon as possible, or its price will dwindle down.
Ethereum's volume extremely high at the moment, while its RSI value is deep in the oversold territory.
Key levels to the upside                    Key levels to the downside
1: $128.1                                             1: $120.35
2: $130                                              2: $117
3: $133.5
---
Ripple
XRP did not lose as much price-wise as yesterday, but it is still lost quite a bit (over 6%). Its price drop continues as it broke all of the known key support levels. It is still unknown where XRP might find its support levels, as the $0.19 level was broken as well.
XRP's volume skyrocketed in the past 24 hours as bears "played" with its price. As with Bitcoin and Ethereum, its RSI values are deep in the oversold territory.
Key levels to the upside                    Key levels to the downside
1: $0.19                                              1: $0.1785
2: $0.2025                                          2: $0.1634
3: $0.207