The cryptocurrency market had a slightly red day as it consolidated and tested slightly lower prices overall. Bitcoin is currently trading for $7,133, which represents a decrease of 2.08% on the day. Meanwhile, Ethereum lost 3.84% on the day, while XRP lost 2.11%.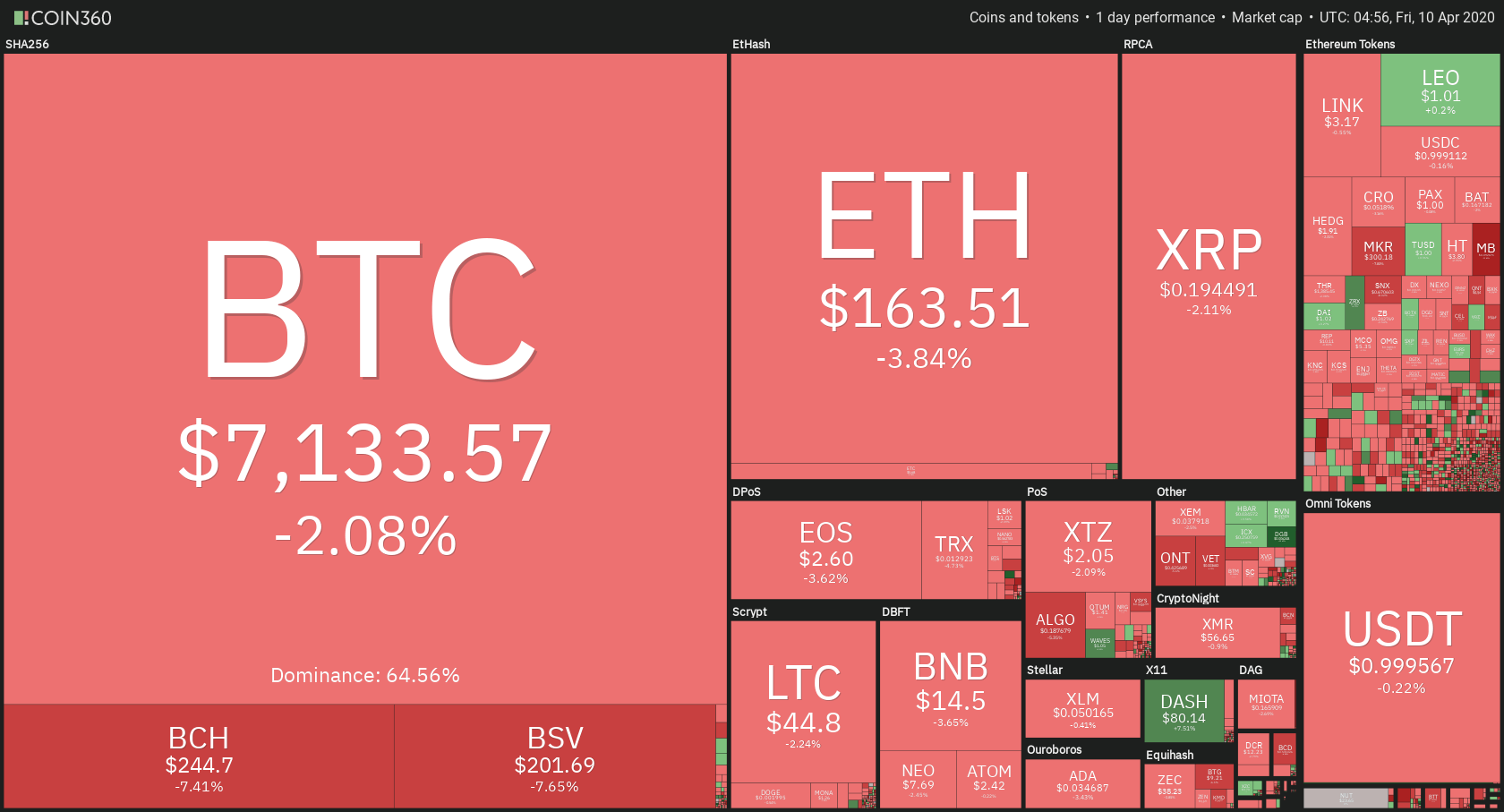 Dash took the position of today's most prominent daily gainer, with gains of 7.03%. Seele lost 11.05% on the day, making it the most prominent daily loser.
Bitcoin's dominance increased a tiny bit. Its value is now 64.56%, which represents a 0.31% difference to the upside when compared to yesterday.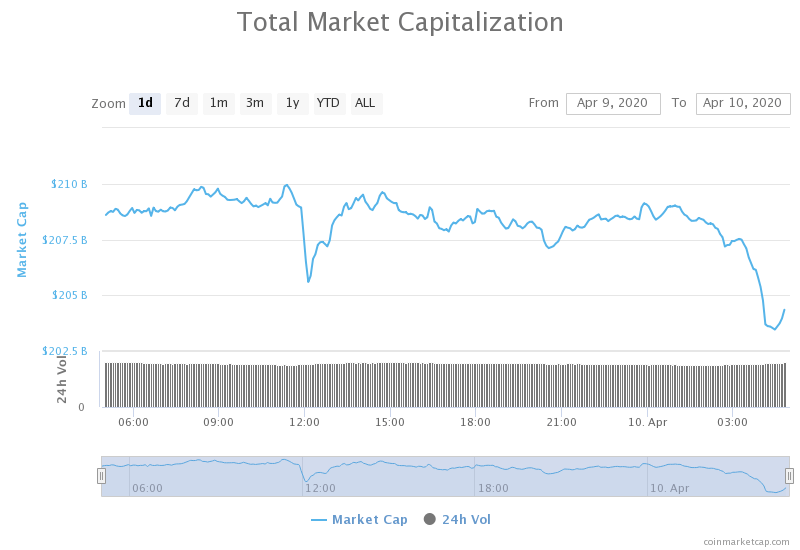 The cryptocurrency market capitalization went down slightly in the past 24 hours. Its current value is $204.27 billion. This value represents a decrease of $4.22 billion when compared to the value it had yesterday.
What happened in the past 24 hours
Canadian asset manager 3iQ announced that they would finally launch a fund tied to Bitcoin on the Toronto Stock Exchange. This news came after three years of legal issues.
'The Bitcoin Fund' started trading yesterday. It listed almost 1.5 million Class A 'QBTC.U' shares the exchange on April 9. The fund's company shares are currently trading for somewhere around $11 each.
Honorable mention
Ethereum
Investors seem to be liking Ethereum, as some of them are ready to pay five times more than its price. Grayscale Ethereum Trusts offers Ether at a 515% premium, and people still like it.
It costs $90.55 to buy one share in the Grayscale Investments' Ethereum Trust. However, this share currently only holds $16.10 worth of Ether.
_______________________________________________________________________
Technical analysis
_______________________________________________________________________
Bitcoin
Bitcoin has spent the day consolidating and dropping in price slightly. However, things do not look well as Bitcoin is taking a retest of the lows with slightly increased volume. While it is currently trying to breach $7,000 and trade under it, nothing is settled yet.
Bitcoin's volume is slowly increasing, while its RSI is currently at the value of 40.
Key levels to the upside                    Key levels to the downside
1: $7,420                                           1: $7,085
2: $7,750                                           2: $6,850
3: $8,000                                            3: $6,640
---
Ethereum
Ethereum spent the past 24 hours trying to establish a price above the $168 support level. However, the latest push down broke the level, and ETH went below $168. It looks like the second-largest crypto will retest at least the $158 level, if not more.
Ethereum's volume skyrocketed during the price drop, while its RSI level is at 46.
Key levels to the upside                    Key levels to the downside
1: $168                                                1: $158
2: $178.6                                            2: $147.5 
3: $185                                                3: $139
---
Ripple
XRP spent the past couple of days fighting to stay above $0.2. However, the tight range between $0.2 and $0.205 was not enough for XRP, so the price had to move somewhere. A slight increase in bearish presence brought the price down to rested the $0.19 levels and solidified XRP's position below $0.2. The level seems to be holding up nicely so far, which means that $0.19 will not fall unless the volume increases dramatically.
XRP's RSI level has been dropping for the past couple of days, now being at 45.
Key levels to the upside                    Key levels to the downside
1: $0.2                                                1: $0.19
2: $0.205                                            2: $0.165
3: $0.227                                             3: $0.147