The crypto market has spent the past day testing its support and resistance levels and was generally in a state of indecisiveness. Bitcoin is currently trading for $9,671, which represents an increase of 1.65% on the day. Meanwhile, Ethereum gained 0.57% on the day, while XRP lost 0.03%.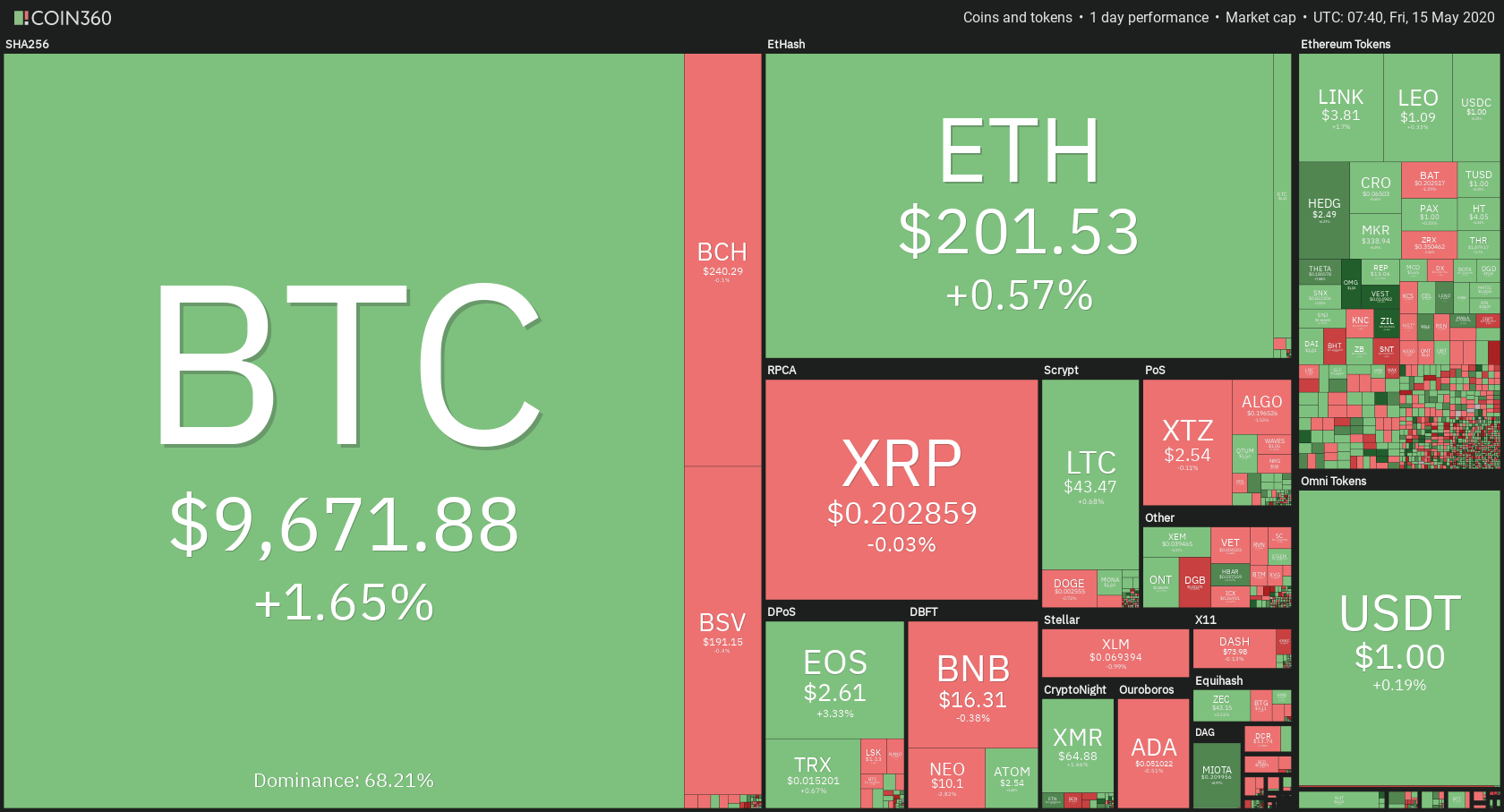 OmiseGO took the position of today's most prominent daily gainer, with gains of 27.28%. Crypterium lost 15.56% of its daily value, making it the most prominent daily loser.
Bitcoin's dominance moved up slightly once again since we last reported, with its value currently at 68.21%. This value represents a 0.45% difference to the upside.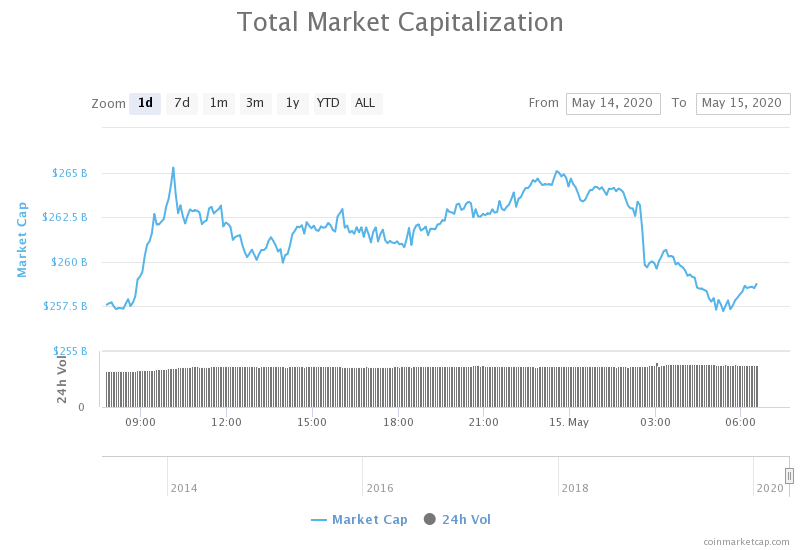 The cryptocurrency market capitalization increased slightly when compared to yesterday's value, with its current value being $259.1 billion. This value represents an increase of $2.42 billion when compared to the value it had yesterday.
What happened in the past 24 hours
Visa files a Patent for Digital Currency
Visa has filed a patent application with the US Patent and Trademark Office to create digital currency on its own blockchain. While the patent was filed all the way back in Nov 2018, Visa decided to publish the application just yesterday (May 14).
The patent is for a digital currency and not a cryptocurrency, as it states that they want to create a digital currency that is recorded on a blockchain and centrally controlled.
_______________________________________________________________________
Technical analysis
_______________________________________________________________________
Bitcoin
The largest cryptocurrency by market capitalization was quite indecisive in its price movements in the past day. After a couple of days of making solid gains, the bull presence subsided and Bitcoin got rejected from crossing above $10,000, which triggered a pullback. While the pullback was sharp and brought its price back to $9,200 in a matter of hours, it quickly recovered and is now above $9,500 and going up.
If Bitcoin manages to cross the $10,010 mark with sufficient volume, traders might want to jump the train on the trade and start looking for a good entry.
Key levels to the upside                    Key levels to the downside
1: $9,735                                          1: $9,580
2: $9,870                                          2: $9,250
3: $10,010                                         3: $9,120
Ethereum
Ethereum spent the day mirroring Bitcoin but in a much more toned fashion. The second-largest cryptocurrency by market cap started retracing as bull presence left the market but quickly stopped at the support level of  $198. It is currently on the upturn and solid above that support level.
However, Ethereum's RSI is pretty high while its volume did not move from the low levels it was at, so any big move is out of the question until at least some parameter changes.
Key levels to the upside                    Key levels to the downside
1: $217.6                                            1: $198
2: $225.4                                           2: $193.6
3: $240                                               3: $185
Ripple
XRP did not have a good time in the past 24 hours, as its price movements were bound within a tight range, right between the resistance level of $0.205 and support level of $0.2. XRP desperately tried to move out of it, but with no success.
However, the $0.2, which was heavily tested, ended up holding the price from going down, which is great news. XRP is now having an uptick, which may start poking the top level.
Key levels to the upside                    Key levels to the downside
1: $0.205                                           1: $0.2
2: $0.214                                           2: $0.19
3: $0.227                                            3: $0.178