CryptoRocket is an FX brokerage offering private cryptocurrency and Forex CFD trading to traders around the globe. The demand for being allowed to trade privately continues to grow, and this broker most definitely meets that need. But what else do they bring to the table? In this CryptoRocket review, you'll learn exactly what this FX broker is offering and upon reaching the end, should be able to decide whether or not they are a suitable selection for you.
Account Types
You won't find any tiered accounts or account levels here. There is one main account type, which means that all traders are treated as equals. Each will have access to the same spreads, rates, platform, etc. The signup process for an account will only require that you enter a valid email address and select a password (which needs to be entered twice). In keeping with the offering of private trading, there will be no need to share your name, address, or even country of residence in exchange for an account. If you truly wish to trade Forex anonymously, look no further than CryptoRocket.
Platforms
All who decide to trade with this broker are given access to the MetaTrader 4 platform. This long-standing, intuitive, user-friendly platform has been around for quite some time and continues to be the top choice within the FX marketplace. MetaTrader 5 may at some point claim the top spot, but that doesn't appear to be happening anytime soon. The platform is available as WebTrader, and of course in application format for a variety of internet-connected mobile devices such as smartphones and tablets. Note also that this is among a small number of brokerages actually offering an MT4 download for Mac systems.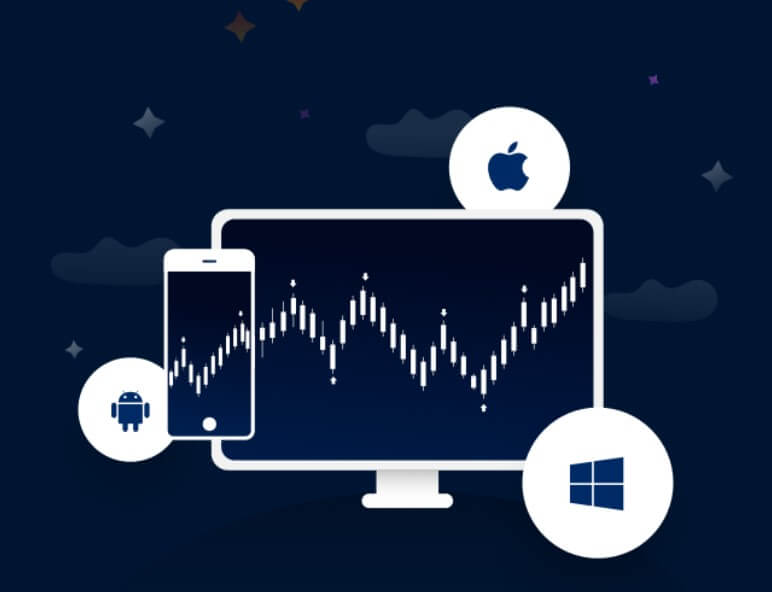 Leverage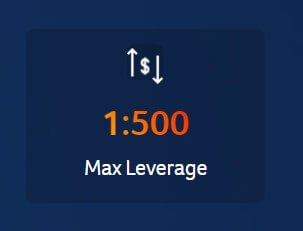 CryptoRocket offers a generous maximum leverage ratio of 1:500. There are, of course, some offshore brokers that offer higher leverage (1:2000 is the highest that we've ever seen), but the ability to trade with 500 times your capital should be more than sufficient. The leverage setting can be changed and can be set to as low as 1:1 if you are someone who prefers to trade without leverage. There are actually several increments to choose from and the setting can be changed at any time, provided that you have no open trades.
Trade Sizes
Micro lot trading is available, so the smallest allowed position size is 0.01. This is also the base incremental step-up trade size as well. The largest allowed position is 1,000 lots, which also happens to be the largest allowed by MetaTrader 4, by default. The firm does allow all types of Forex strategies, such as scalping, so the ability to trade in micro-lots will certainly prove advantageous to traders who use these types of methods.
Trading Costs
There are no per-trade commission charges to pay, so expect that the cost of trading will be paid through the spreads. Even so, the spreads that we noted during this CryptoRocket review were quite reasonable. There will be swap fees (rollover costs) on trades that remain open after market hours. These vary by individual asset and can be viewed from within a demo or live account. There were no other costs that we noted in relation to trading.
Assets
FX choice offers six different asset groups, including:
55 Currency Pairs
11 Indices
104 Stocks
30 Cryptocurrency Pairs
The number of stocks may seem like the highlight here, but what truly impressed us was the variety of cryptocurrencies. Traders who team up with CryptoRocket will be able to trade with not only the following pairs but also many more.
BTC/USD
DASH/USD
ETH/USD
LTC/USD
BCH/USD
XRP/USD

Spreads
The lowest noted spread was 0.1, which was on the EUR/USD pair. Since that pair tends to be linked to lower spreads naturally, below, we're providing some additional spreads that we noted within the platform at the time of reviewing this broker.
GBP/USD: 1.2
USD/JPY: 0.6
USD/CAD: 0.8
EUR/GBP: 0.9
GBP/JPY: 1.6
As mentioned previously, these spreads are truly not bad at all for a broker that doesn't charge any commissions.
Minimum Deposit
There is no minimum deposit requirement, so the decision of how much money to start with will be entirely up to you. If you're struggling with this decision, you may want to start out with a demo account to get a good idea of how much various trades cost. In general, cryptocurrency positions tend to be pricier than other standard assets, so if you plan to trade with that asset group, take note. Of course, the ability to trade in micro-lots will help those who wish to avoid as much financial risk as possible. The average first deposit within the FX industry is $100, which can prove a tad restricting, but should be enough to test the waters.
Deposit Methods & Costs
CryptoRocket primarily accepts Bitcoin for deposits. We say primarily because they have worked out a way for clients to use their credit or debit card to easily purchase Bitcoin which is then instantly deposited into an account with them. By way of a partnership with Bitcoin seller, Instacoins, traders can purchase and transfer Bitcoin into their CryptoRocket account in literally only one step. This is excellent because to put it simply if something is complicated, traders will avoid doing it. Bank wire is also a deposit option for those who are not there for anonymous trading. There are zero deposit fees, which is also excellent.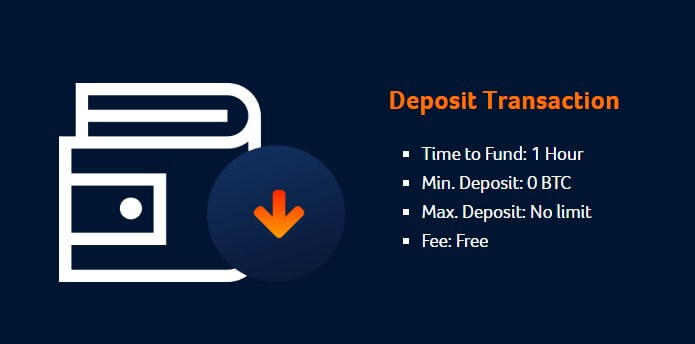 Withdrawal Methods & Costs
With Bitcoin serving as the primary deposit method, it goes to reason that it will also be the primary withdrawal method. Once again, CryptoRocket has taken the high road and is absorbing banking costs and making withdrawals free. There is no minimum withdrawal amount in place and no limit to the number of monthly withdrawals that one can make. The only thing needed in order to make a withdrawal is an e-wallet address for the funds to be sent to.
Withdrawal Processing & Wait Time
Most withdrawals are reviewed and processed within only a matter of hours. The great thing about Bitcoin is the speed at which digital coins change hands. Once the payments department has transmitted your withdrawal, the funds should arrive immediately. There can be a short wait for incoming funds to clear the blockchain, but even with that, cryptocurrencies are still the fastest way to send and receive money privately, with no need to share any personal or payment information with a Forex broker.

Bonuses & Promotions
There are currently no trading contests or deposit bonuses being offered. There is, however, a 'Refer-A-Friend' promotion in place that allows you to earn $5 per trade (round turn) taken by those who sign up for an account via your personal referral link. For more information on this promotion, please visit the broker's website.
Educational & Trading Tools
There are no educational resources provided, aside from a few guides and articles, which do include Bitcoin Whale Alerts. There is a small FAQ section available as well, and this answers key questions that prospective clients may have. As for trading tools, there are no extras on-site, but MetaTrader 4 is loaded with built-in charts and tools that can be used. Expert Advisors are not provided, but they are allowed. So, feel free to use your own EAs or those which have been purchased from outside parties.
Customer Service
The CryptoRocket customer support team is available 24/7 and can be reached via live chat, phone, and email. It is possible to request a callback, and that call should be received in 24 hours or less. The primary support language is English, but we were told that there are a few multilingual support staff members onboard. To reach out for help via email, use the provided contact form on the broker's website. This is an area in which the broker scores highly. Their support team proved to be extremely responsive and knowledgeable when tested. Many brokers claim to offer stellar support, but few actually deliver the way this broker does.

Demo Account
Not only does CryptoRocket offer demo accounts, but they offer unlimited demos. This means that you can have more than one practice account for an unlimited amount of time (provided that you are actively using them). An added benefit is the fact that CR demo accounts offer real-life trading conditions and pricing which is the same as what is provided within the live platform. Their demo accounts allow you to choose a leverage ratio and starting balance. A demo account can be created within the actual platform or by using WebTrader.
Countries Accepted
Being headquartered in St. Vincent and the Grenadines, as this FX broker is, means several things. For one, it means that standard regulation is not possible, even if they wanted it, because there is no governing regulatory system in place. Secondly, it means that CryptoRocket is allowed to establish its own rules with regards to who to accept into their platform. The truth is that by permitting truly private trading, no one is barred from the platform. So if you're in the U.S. or China and have grown tired of being shut out of the world of Forex, a broker such as CR is an available option for you.
Conclusion
The positives of trading with CryptoRocket are crystal clear, as are the drawbacks. If you're looking to trade FX anonymously, you're in luck. If you're looking for a regulated broker to trade with, you're not. The final result of this CryptoRocket review was that we discovered a broker that offers plenty of assets, a reliable platform, solid trading conditions, high leverage, excellent support, and easy banking. You won't find a lot of flash and fluff but with this firm, but will find a brokerage that does a bang-up job of providing exactly what FX traders want from a broker.