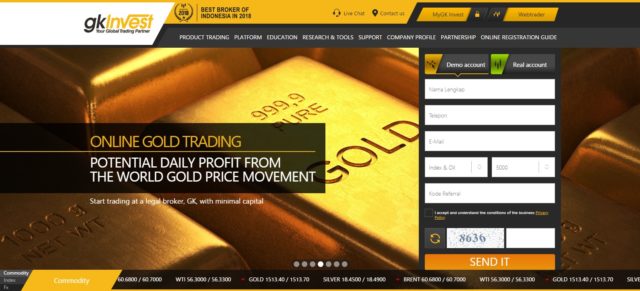 This broker is based in Indonesia and locally regulated by BAPPEBTI since 2005. GK Invest is a part of Global Kapital Group that also includes brands such as GKFX, GKFX Prime, and GK Pro. This is a large global corporation that encompasses 18 countries and 1 million clients. GK Invest did not apply for better regulatory supervision but this does not assume a bad value proposition to traders. This broker has put some effort to get closer to clients through solid marketing, tools, education, as well as in other areas that back up their promotions. Lately, GK Invest has officially become a sponsor of the Arsenal football club as a part of the GK group. How this mix delivers to the overall quality of service will be evaluated in the following sections.
Account Types
Some important information about the accounts on the GK Invest web site is missing, like the minimum deposit for each. A total of five account types is offered. They are scaled by minimum deposit, although we have divided them into two groups, one offers fixed spreads, the second variable spreads. Standard, Silver, Gold, and Platinum Account types all offer fixed spreads, 1:100 leverage, the same number of tradeable assets, commission, and the same stop out levels (10%). The other group with variable spreads consists of two accounts, Standard and ECN Zero. The ECN Account starts with 0 variable spreads but to our surprise, also with a 5 times larger commission.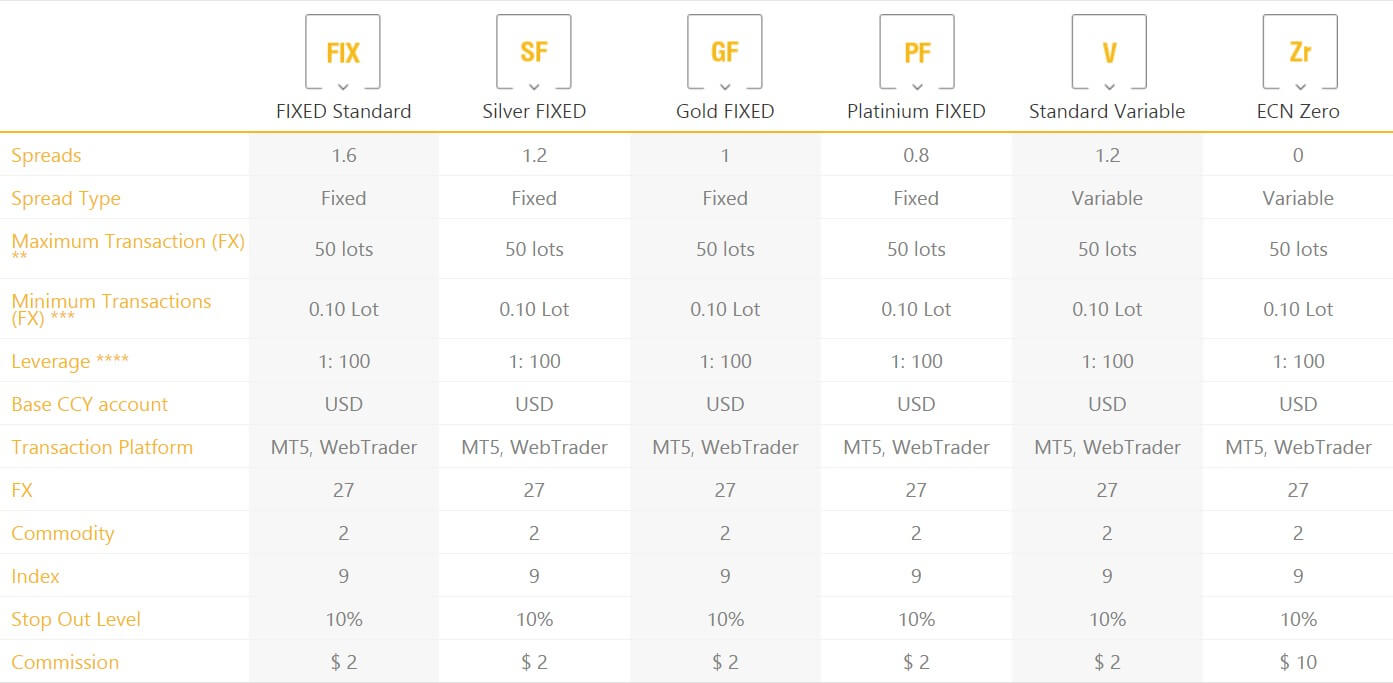 An interesting offer to some parties is the "Multilateral" account option. To expand their modes asset trading range, GK Invest packed this option as something extra. Multilateral adds on commodity Futures trading with a mix of Gold, Oil, and Crude Palm Oil that is a specific commodity to Indonesia. This account option has limits to a minimum of 1 trade lot size, 60 million IDR (around $4261) minimum deposit, etc. No limits for withdrawals or deposit amounts. We are unsure if this is just a gimmick or interesting to Indonesia clients. Only USD and IDR as account currencies are possible.
Platforms
GK Invest is focused only on the Metatrader5 platform available in Web, Desktop and Mobile versions. Metatrader 5 is superior to MT4 in some aspects although many EAs and indicators are not yet available for MT5. This can be also perceived through the Market tab within the MT5 and the MT4 platform. GK Invest allows any type of EAs and trading strategies and they even state that you should backtest them first before going live.
The MT5 platform quickly connected to the server, everything set up to MT5 defaults. The execution times on the desktop MT5 are just below 200ms, good enough for fast trading strategies. The platform is updated to the latest version.

Leverage
Leverage is always constant with GK Invest. Whatever account you select the leverage will be 1:100. This level is enough for normal risk management strategies. For traders that rely on small accounts and highly leveraged trading will be disappointed. Stop Out levels are fixed to 10% regardless of account type.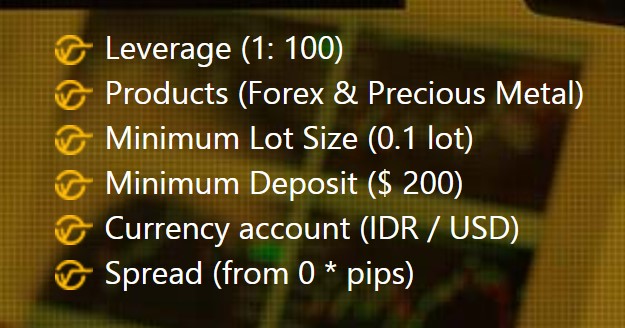 Trade Sizes
GK Invest decided to ditch micro-lots and go with 0.1 minimum trade size. The step-up volume is also 0.1 lot. The maximum one trade can carry is set to 50 lots. This kind of trading environment is too rigid for any risk-sensitive strategies. By our estimations, anything below $1000 deposit could be considered overexposed with a minimum of 0.1 lot trade size. The Multilateral Account has a minimum trade size of 1 lot although this is a different type of commodity trading.
Trading Costs
GK Invest has a $2 commission applicable to all account types. The only exception is the ECN Zero account with the $10 commission. The swaps are a bit different across account types but all are within normal ranges. EUR/USD swap is 0.5 positive and -3.5 negative. Market information documents are very detailed and clear. Each account type has an associated market information document although not in English.
Note that we have noticed a fee statement from $2 to $30 depending on the account type, during the real account registration process at step 2. We are not sure why this information is not in correlation with the commissions ($2-$10).
Assets
The asset range is modest by all means. None of the categories are wide enough to be considered a specialty of GK Invest. Forex has a total of 27 pairs. As per GK Invest's statement, they try to differentiate by offering less liquid currency pairs, but we did not find any exotics, not even the local IDR, just the major cross pairs.
Indicies range is limited to majors and also tradeable like Futures CFD. A total of 6 major indices are listed on the MT5 platform, like the S&P 500, Dax, Dow Jones, and the rest.
Metals category is present but limited to just Silver and Gold. The trading session has a one-hour trade break every day. Although this is common with all brokers, GK Invest is also missing quotes feed during that time.
The commodity category offer is almost non-existent. Crude Oil is the only asset offered here, apart from the Palm Oil available only with the MULTILATERAL Account. GK Invest mentioned WTI and Brent oil, but these are not listed in the MT5 platform.
Company stocks category is, as with the rest of the GK Invest offer, very limited to major big, popular companies only. We fount a total of 16 companies like Microsoft, Alibaba, Amazon, Google, Netflix, although Apple is not on the list.
Note that GK Invest has an interesting category named "Inactive". This list of assets that do not receive any signal from the servers has some instruments not found in the categories above. We can only assume that this may be a future expansion plan for the GK Invest assets offer.
Spreads
GK Invest has both variable and fixed type spreads, depending on the account type. ECN Zero states spread from 0 pips, in practice, the MT5 platform showed at least 1.3 pips for the EUR/USD. This value went up to 3.7 pips for the Standard fixed account type. In the metals category, the spread started from 37 to 60 pips for the XAU/USD. Interestingly, for WTI Oil futures, the spread was just 0.5 pips, significantly lower comparing to other brokers. S&P 500 always had 10 pips spread regardless of the account type.
Minimum Deposit
GK Invest stated that the minimum deposit is $200, although this does not apply to all account types. The Multilateral Account requires around $4200 or 60 million IDR.
Deposit Methods & Costs
The only possible method is by bank wire. The transaction cost is the sole responsibility of the client. If you make a transfer from a bank other than BCA (Bank Central Asia) or transfer it in USD, there may be a transfer fee charged by the bank. GKInvest does not charge any fees for the deposit process. This bank also holds segregated GK Invest client accounts.

Withdrawal Methods & Costs
GK Invest deals only with the bank wire fund transactions, so as with deposits. The costs are covered by the broker. Note that the minimum amount for withdrawal is $10 or 100.000 IDR. The absence of Credit cards also means that investors do not have a consumer protection policy that VISA and MasterCard companies offer. Withdrawal requests are limited to once per day.
Withdrawal Processing & Wait Time
The withdrawal processing is done in 1 business day by GK Invest. For the local Indonesian clients, the amount should be reflected in their bank account within 24 hours. For international transfers, it depends on the bank but not longer than 7 business days.

Bonuses & Promotions
There is no information about any kind of bonuses or promotions. For this reason, we assume there is none.
Educational & Trading Tools
GK Invest put some effort into education and some tools. The approach is genuine and careful to beginners and this leaves a nice impression on the visitors. The education section contains courses, videos, and webinars. Courses are just a few pages about general trading and provide some good and practical information on how to start everything up. Basic but important terms are nicely explained. The MT5 platform elementals are also very good for beginners.
There are no marketing biases to this material. The videos section does not contain high-quality material although there is one original webinar video that is 33 minutes long. Some educational sections are not complete like the webinar and weekly analysis. Still, a lot of updated content could be found on the GK Invest Facebook page, as well as other social media. Surprisingly, the GK Invest YouTube channel has a vast array of trading videos, some even longer than 1 hour. It remains unclear why the website webinar section is not complete.
The GK Invest tools offer is above average as it contains the Economic Calendar, simple profit Calculator based on pips and lots, Currency Converter, Trading Central, AutoChartist, News, the MT5 Booster, FIX API, and the free VPS service.
The Economic Calendar has great features and is completely custom made. The filter options are numerous and useful, although maybe a bit cluttered. Each event is described with a full-width history movement chart, source link, impact meter and filter with the saving ability.
Trading Central services are available and with the full ability to insert the signals and indicators to the desktop MT5 platform. Clients would need to contact GK Invest support for installation.
GK Invest's MT5 Booster is a package of their proprietary set of indicators and applications for the MT5 platform. This package is for clients who deposit at least $2500 and features a more advanced Alarm Manager that can close positions, a custom Trade Terminal, Correlation Matrix, a kind of sentiment indicator, Session Map, better Market Watch, Excel RTD app, and a Mini Terminal.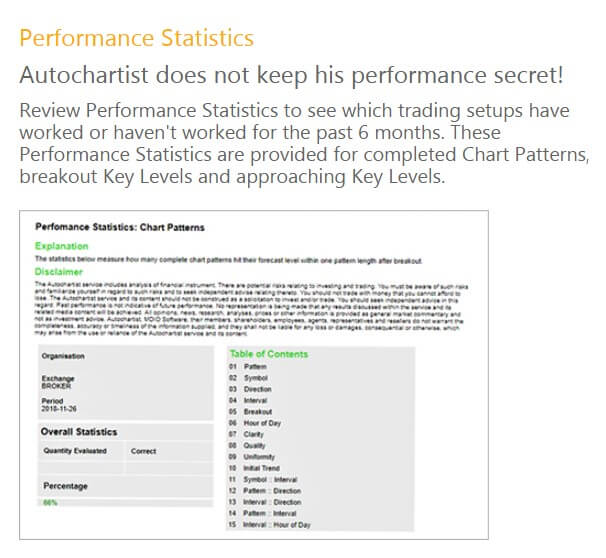 The News service is updated with some basic technical analysis such as support levels, pivot, etc. This is maybe the least usable element of the GK Invests' tools as it does not provide the information quality that more advanced traders may need.
Finally, the AutoChartist service is available and the page is oriented to present the possibilities and how to set it up. To wrap it up, GK Invest additionally offers VPS service as well as FIX API.
Customer Service
The GK Invest shows professionalism within their support staff. The chat service is available on the website but it seems just to send the message like an email. Still, the approach to the client is professional and ethical. All the support desks are neatly presented with a specific email, phone number and working hours. GK Invest would have above-average customer support if not for the missing chat feature.

Demo Account
GK Invest has a well-designed sign-up process for the Demo Account. The email you will receive will contain both the credentials for the MT5 platform and the client's area on the web site. The demo account will show the swaps but not the commissions of a real account. Leverage, spreads, and the rest of the real environment should be reflected within the demo. After 30 days of inactivity, the account will be closed, although traders can always open a new one easily.
Countries Accepted
Since the complete GK Invest website and the material contained is not in English we assume that this broker accepts clients from Indonesia only.
Conclusion
During 2019, this broker claimed the number one spot in Indonesia in the transaction volume category within the Futures Exchange. Also, GK Invest holds the best broker award in 2018 for Indonesia. The local regulation does not have the prestige, insurance, and some other benefits that the largest have like the FCA, NFA, etc, but still, GK Invest shows a very detailed and secure way of accepting business. The drawback is the asset range, not open to international clients, one deposit/withdrawals method, and somewhat high trading costs compared to other brokers. Note that GK Invest offers ECN accounts but may also act as a market maker.