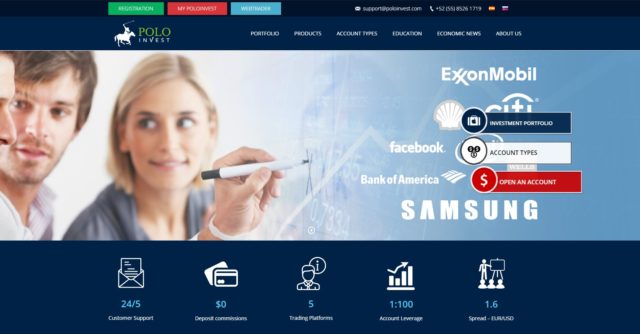 Polo Invest is a forex based investment and broker firm that was founded in 2014 and is based out of Hong Kong. Offering a number of different accounts and benefits, we take a little look in more detail and see if it is worth taking the plunge with Polo Invest.
Account Types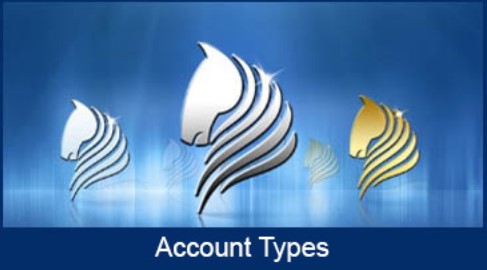 There are three different account types (not including demo) on offer with Polo Invest, these are the silver, gold and platinum accounts, let's take a little look in more detail to see what each account offers:
Silver Account:
This is the entry-level account at Polo Invest, however for an entry-level account, having $10,000 as the minimum deposit can price out a lot of potential clients. It has fixed leverage at 1:100 and spreads from around 1.6 pips. The minimum trade size is 0.01 lots (micro lot) and there is a maximum of 10 lots open at any one time and a maximum of 50 open trades.
Gold Account:
The gold account has a minimum deposit of $50,000 which is high, very high. The leverage can be set anywhere between 1:1 and 1:100 and the spread remains at around 1.6 pips. The minimum trade size remains at 0.01 however you are now able to have 50 lots open at one time and also 100 open trades.
Platinum Account:
The premium account from Polo Invest comes with a premium price, you need a minimum deposit of $100,000 to open this account. This gives you the standard 1.6 average spread, a choice of leverage between 1:1 and 1:100, 0.01 lots as the minimum trade size, no limits to the maximum trade size, how many trades can be open and total open lots. For an account requiring $100,000, you would expect a few more benefits.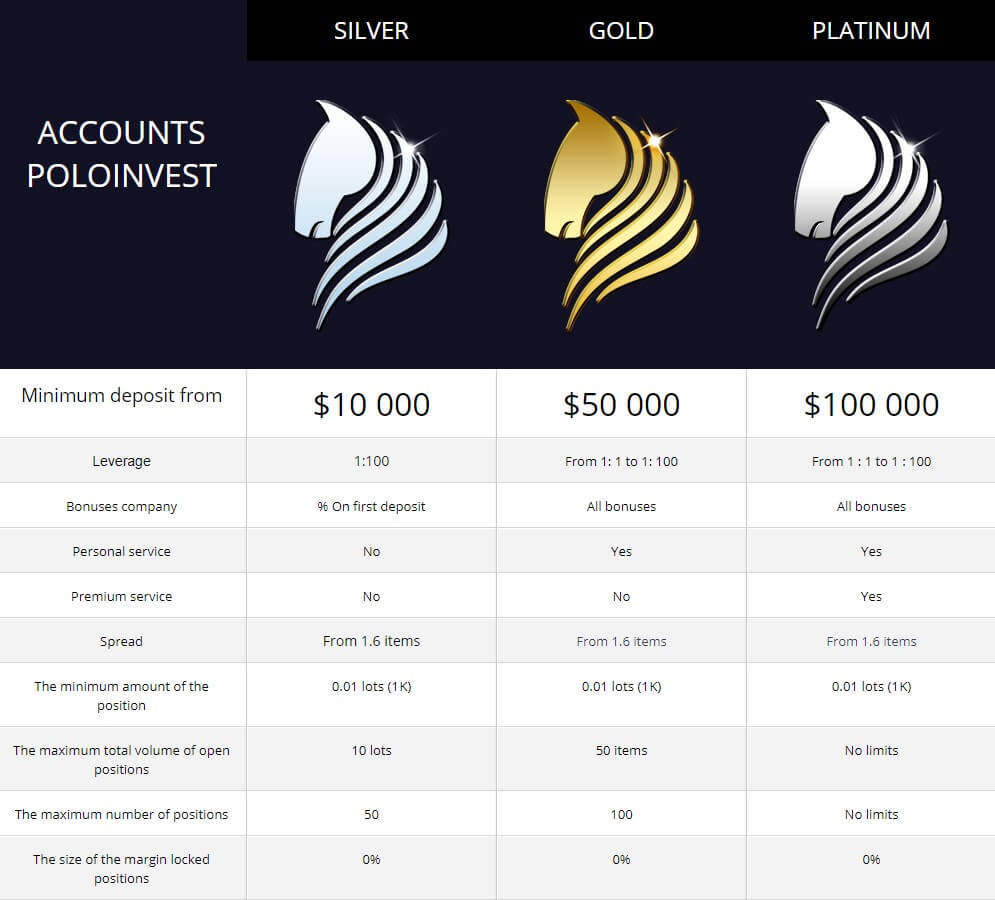 Platforms
There is only one platform on offer with Polo Invest and that is MetaTrader 4 (MT4). MT4 is one of the world's leading trading platforms with many retail traders using it as their go-to platform. It offers huge amounts of flexibility, compatibility with hundreds and thousands for indicators and expert advisors to help improve your analysis and trading.
It would have been nice to have more choice, however with MetaTrader 4 you can not go too far wrong, MT4 is available with Polo Invest as a desktop download, apps for both iOS and Android devices and as a WebTrader to use on your internet browser.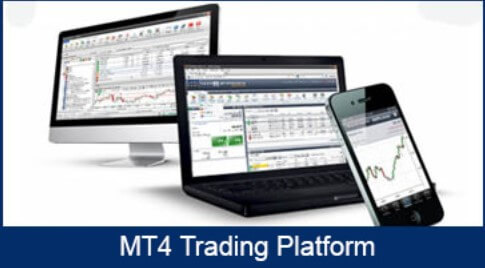 Leverage
There is fixed leverage of 1:100 if you go for the silver account, if you use any other account then you have the option to choose anywhere between 1:1 and 1:100. Retail traders these days are looking for more and more leverage, usually opting for between 1:200 and 1:500, so Polo Invest may put some potential clients off with their lower leverage, having said that, 1:100 is relatively safe and profitable leverage to use.
Trade Sizes
All three accounts at Polo Invest offer a minimum trade size of 0.01 lots (micro lot). There isn't a maximum trade size for individual trades, instead, there are a maximum number of open lots on each account which in turn will limit the individual maximum trade size. With the silver account, the maximum open trade volume is 10 lots, with gold it is 50 lots and with the platinum account, it is unlimited.

Trading Costs
There are no additional commissions charged for each trade with Polo Invest, instead, they opt for ana additional spread. Spreads start at an average of around 1.6 pips, however, these fluctuate due to market conditions and also some currency pairs naturally have a higher spread. So use 1.6 as a minimum, but expect slightly higher. A 1.6 spread with no other commissions is a relatively good deal, with some other brokers going much higher, however, due to fluctuations, we have seen spreads starting at 2 pips or more at certain times of the day.
Spreads are also charged for holding trades overnight, these are not outlined on the site but can be viewed from within MetaTrader 4 itself.
Assets
With Polo Invest you have access to a number of different instruments and assets, you have the standard Forex, you also have Shares, Metals, Commodities, and Indices. There is no information however as to how many of which assets are available, there are of course some examples but they are not exhaustive lists so unfortunately, we can not give precise figures.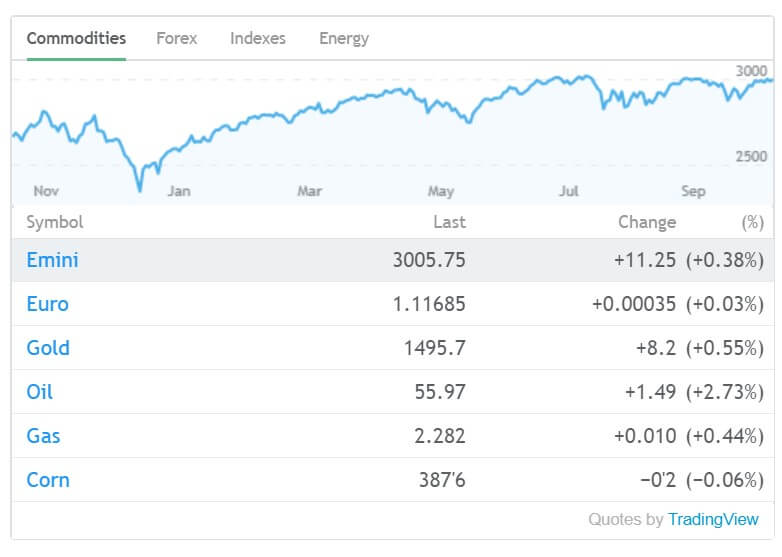 Spreads
Spreads on all three accounts start at around 1.6 pips, however when we have examined the spreads they have always been slightly higher at a minimum of 2 pips. While this isn't anything crazy, due to the required capital in Polo Invest accounts, it would have been nice to see slightly lower spreads across the board.
Minimum Deposit
The minimum deposit with Polo Invest is a whopping $10,000, so it is clear that Polo Invest is going for the bigger fish rather than people new to trading.
Deposit Methods & Costs
There are a huge number of deposit methods on offer, far too many for us to list here, however, we can highlight a few of them including Bank Transfer, Visa / Mastercard debit and credit, Skrill, UnionPay, PayPal, Neteller, Perfect Money and many more. If there are any fees added to deposit we can not tell, as there is no mention of any fees, but also no mention that there aren't any.

Withdrawal Methods & Costs
The same withdrawal methods are available as the ones for depositing, so there are plenty of choices. Similarly to deposits, there are no mentions of any fees, so we can not comment on that aspect of the withdrawal process.
Withdrawal Processing & Wait Time
There are no specific details mentioned on the site in regards to processing time, however going through the terms and conditions (we had to search for them too), it appears that withdrawal requests are processed within 48 hours. So depending on what method you used, your funds will be with you between 2 – 7 business days. This can be a long time to wait and the majority of modern brokers are now aiming for 24 hours processing as a maximum, it would be nice to see Polo Invest follow suit.
Bonuses & Promotions
There are bonuses available, however, when going to the bonus information page it gives an "Oops! This page can't be found" error. When comparing the accounts, it appears that there are deposit bonuses available, however, the details of these are not prevalent and we could not find the exact details of these bonuses.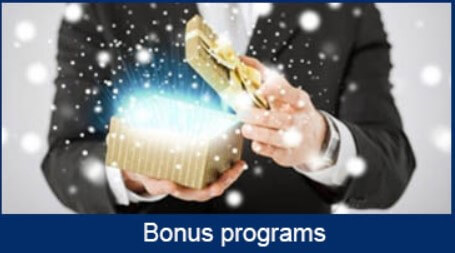 Educational & Trading Tools
Polo Invest has a very basic education program based on an introduction to the basics of Forex, it isn't going to help you trade or become an expert, but it is something to refer to when starting out, however considering the minimum deposit, most people trading with Polo Invest should already know the basics. There is also a glossary available should you not understand any terms that are being used.
Customer Service
Should you wish to get in contact with Polo Invest, then you can do via their support page which offers a number of different ways to get in touch. They have the standard online form to fill out, a phone number, an email address, and a postal address.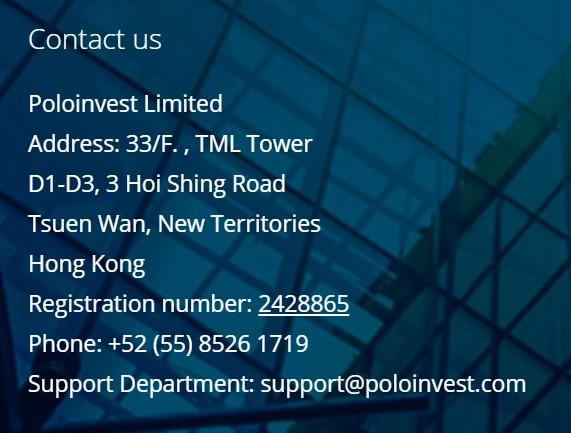 We tested out the phone line, however we did not manage to get through to anyone, it was early on a Monday morning so that may be why however we would expect someone to be there considering they are touting 24 hours a day from Monday to Friday support, possibly just not that early (8:30 am) on a Monday.
Demo Account
Demo accounts are available with Polo Invest, they come with unlimited usage, real market conditions, access to the MT4 platform and WebTrader and have up to $20,000 as an opening balance. The accounts remain active forever according to the terms and are easy to set up, simply select a demo account when creating a new account. If you close your demo account, you are able to open up as many others as you like.
Countries Accepted
There is no information present on countries that are accepted or not, so we can not confidently answer this part of the review.
Conclusion
Polo Invest seems competent, however, they are excluding a huge number of potential clients with their $10,000 minimum deposit, with such high capital being invested, we would have expected to see slightly improved trading conditions, sticking with a 1.6 pip spread is high for that capital investment. Customer services didn't pick up which isn't a concern, no matter how early it was in the morning.
There is a huge range of deposit and withdrawal methods available so anyone should be able to find one that works for them, however, the processing time for withdrawals is longer than we would be expecting from a modern broker. At this time, we would recommend looking elsewhere for a broker with a lower minimum deposit and slightly better trading conditions.
We hope you enjoyed this review, be sure to check out some of the other reviews to help find the broker that is right for you.