This broker is very old if we compare this legacy to the retail CFD emergence and trading today. Windsor Brokers are established in 1988 and this experience is one of their key selling points, marketed all over the website. The brand had a good image back in the days, but recently has very strong cases of scam reports by users. As with many brands, the name carries the trust within its consumers and the brand name is worth that much. Once the underlying business structure is sold, the name of the brand usually is kept for the effect it has.
Windsor Brokers is something different now, although regulated, with deep capital reserves and good product coverage. The modern web site design has a good flow of useful information and is well structured. The regulation is split into two domains and regulatory bodies, and into two registered companies in different countries. The domain that covers EU traders is windsorbrokers.eu and for the rest of the world is windsorbrokers.com. The offers value, safety, and quality of service will be evaluated in the following sections.

Account Types
Windsor Brokers has 3 account types that are well described and distinctive. The Zero Account is a Metatrader 4 platform only, low variable spreads, and commission account that requires a $2500 minimum deposit. This Account is catered for a "heavy trader" that does not require training, and also is not interested in Islamic, swap-free accounts. It features negative balance protection, allowed hedging, and spreads from 0 pips on majors as described.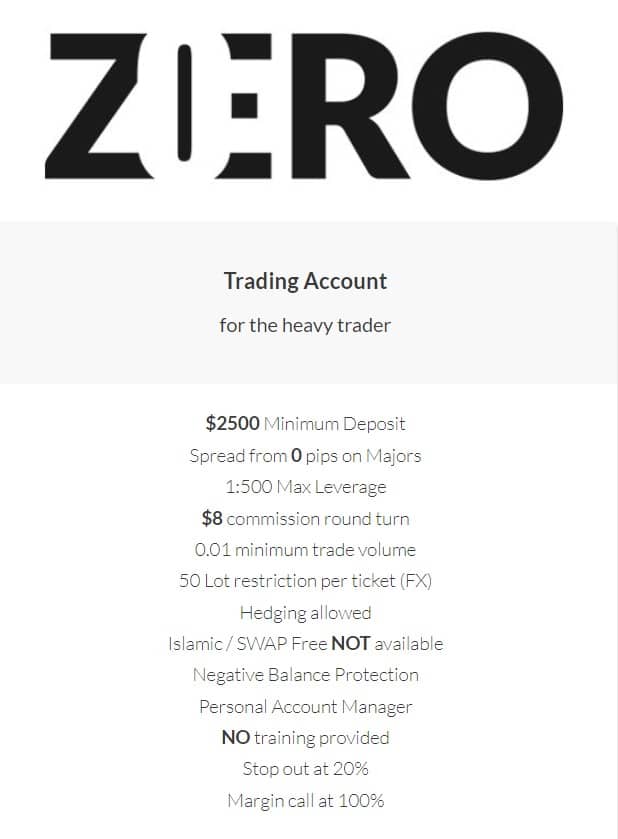 The Prime Account is bound to the MT4 platform and mainly distinct as a beginner-friendly account. Therefore, traders will have an Account Manager like in the Zero Account and also training. To open this account you will need $100 minimum deposit, and as Prime Account does not have a commission, the spreads are wider from 1 pip on Majors. Islamic, swap-free trading is available. The leverage levels and other conditions are the same as with Zero type account.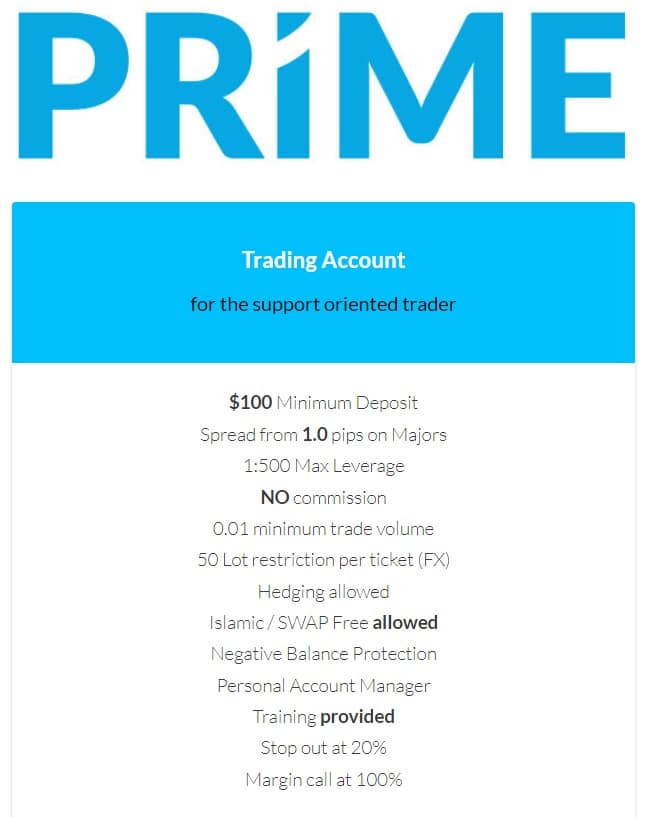 The third type is the VIP Zero Account that is not directly listed along with the types described above. This is reserved for high volume and fund deposit clients that will enjoy a dedicated personal account manager, one-on-one sessions with a personal analyst, and a lower commission per turn. The exact figures for this account type are not disclosed.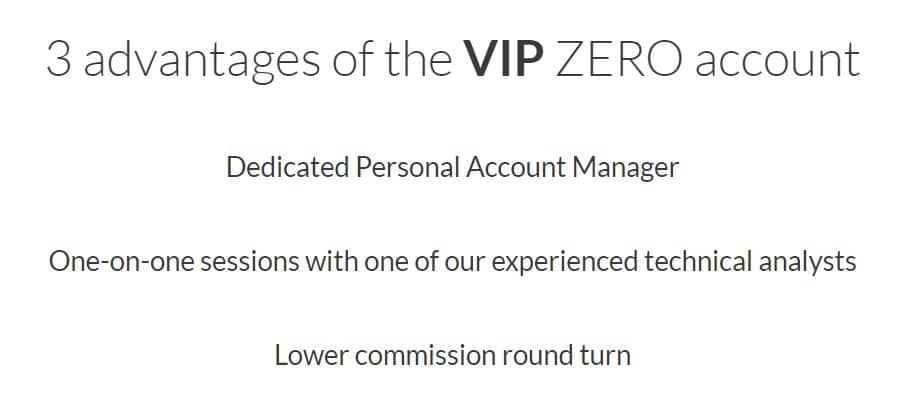 Platforms
Windsor Brokers is focused only on the Metatrader 4 platform, one of the most widely used and supported platforms with many trading addons. There are 4 downloadable versions, for Windows, Mac, Android, and iOS. For those that do not want to install anything on their devices, MT4 Web Trader is available from any browser. Interestingly, the MT4 Multiterminal version is also available for download. This version provides easier access for simultaneous management of multiple accounts, useful for managers of investors' accounts and for traders that need this feature. Windsor Brokers is involved with IB (Introducing Brokers) that use this version, many of which are connected to the negative reports and investigations. More on this issue in conclusion.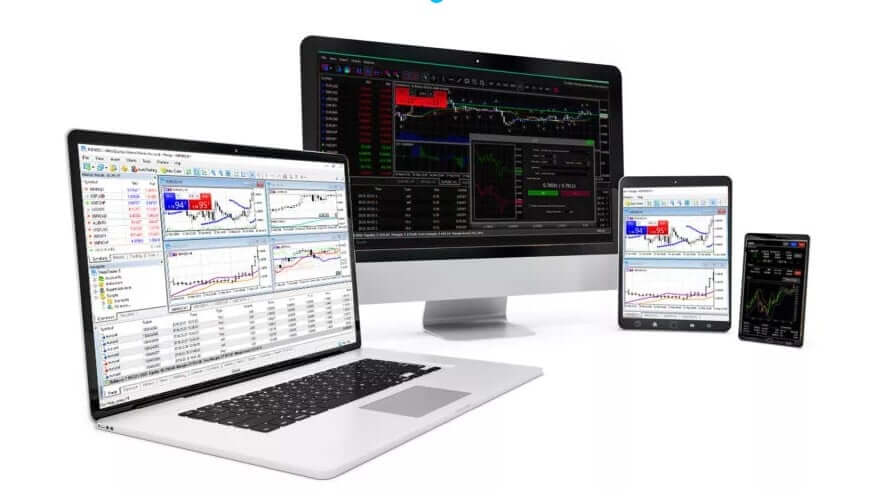 The desktop MT4 platform is updated to the latest version although does not have the default layout once first started. It has a white template on six evenly arranged charts, for 4 major currency pairs and two charts representing Gold and Silver, all set to H1 (one hour) timeframe. Additionally, each window has a few common indicators already applied in seemingly intentional combos to form a basic trading system. For example, EUR/USD has RSI, MACD, Momentum, and Stochastic oscillator arranged to their default settings. Also, USD/JPY has Ichimoku Kinko Hyo and Volume set up, and so on. This arrangement looks better than MT4 default and showcases the possibilities of the Metatrader 4 platform.
Some custom templates are available to insert too, probably prepared for live sessions with the Windsor Broker Account Manager. Windsor Brokers servers have a ping time of 53ms, automatically selected to the fastest. Execution times average 180 ms but with some deviations, going up to 350ms to execute an order. The symbols for each asset are neatly categorized, the instrument specification if filled with enough information. The platform will reflect the commission charged and the swap correctly for each position opened. Note that the demo account will not reflect swaps.
Leverage
The leverage is up to 1:500 for all account types and is easily changeable within the Client's Portal. This leverage does not apply to all assets and the level will vary from asset to asset. For example, spot Gold has a leverage of 1:100, spot Silver is at 187.5% margin percentage meaning your set leverage is divided by the factor of 1.875, hence the leverage of 1:266 in our case. Note that the leverage of up to 1:500 is different from the other, EU Windsor Brokers domain, regulated by CySEC. For traders that do not apply with this regulation/domain have riskier option to trade with more leverage.
Trade Sizes
Both account types, Zero and Prime have the same trading sizes. The minimum possible order size opened is 0.01 lots or in micro-lots. This applies to Forex and both spot metals too (XAU, XAG). The maximum allowed trade is 50 lots for currency pairs, for spot Gold and Silver it is 20 lots maximum. Volume steps are also in micro-lots or 0.01 lots allowing for a more precise Money Management control, especially for scaling in and out trading methods. Stops level will vary from 2 to 5 pips. All Account types have a 100% Margin Call level and 20% Stop Out.
Trading Costs
Windsor Brokers Zero Account has an $8 commission per round but also smaller spreads. Prime Account does not have any commission but wider spreads. The swap levels are under normal levels with a few positive figures for certain pairs. For example, XAU/USD has a -12-9 point swap for the long position, which is steep compared to other brokers, and a positive 3.7 for short. Also, AUD/CHF has a positive swap for a long position at 0.88 points, -0.528 for short – this is one of the lowest swaps differences we could find on the list. The only swap that is somewhat unattractive is for long term traders holding Gold positions, which also makes hedging a bit expensive for those that are cost-sensitive.
Assets
Windsor Brokers has a great asset range. Each category is well developed except Cryptocurrencies are not on the list. Starting with Forex, 15 major and 30 minor pairs are available. The exotics range is not particularly extended, PLN, Scandinavian currencies, HKD, SGD, TRY and HUF are the ones worth mentioning. So if you would like to play with the China-US trade war CNY, in not the currency you can balance to. What makes this broker different is the currency CFD for AUD, JPY, CAD, CHF, EUR, and GBP. These instruments have a very correlated price movement with their USD denominated counterparts making them less useful.
Precious metals are limited to Silver and Gold. They are both available on the Spot and Futures market. This is not very useful concerning the prices that are extremely correlated between them. Traders interested in metals will demand to also have Platinum and Palladium and will probably move on from Windsor Brokers. Copper is listed under the Commodities category.
Commodities range features a total of 14 assets that are tradeable counting the overlapping Future types. Both Oil kinds are listed, Crude and WTI, also on the Spot and Futures market with some other energy classes like Natural Gas, Heating Oil, and Gasoline. Non-energy commodities that are available are Corn, Coffee, Wheat, Sugar, and Soybean. This range is good enough and on par with some bigger brokers in the industry.
Indicies have a better than average range and cover a few global markets. Special attention is given to the APAC region (Asia-Pacific) under which China 50, Hand Seng 50, Japan 225, MSCI Singapore and Taiwan Index can be found. In the EU region notable and less available indices are AUST20, and SWI20 Index. US companies' indices are somewhat limited to only 3. These are S&P500, Nasdaq and Dow Jones Industrial 30. A total of 16 assets are found on the MT4 platform including the US Dollar Index.

Probably the weakest category Windsor Brokers has are the Shares. A very low number of shares available will not attract many traders that follow their favorite companies. Only 12 most popular stocks form the US are listed, and all are tech giants like Microsoft, Intel, AMD, Apple, Facebook and so on. This offer is inadequate for diversification purposes.
Now Windsor Brokers may not have the popular Cryptocurrencies but they have some interesting assets under the Bonds category. A total of 4 Bond types are listed, US Bonds under 2, 5 and 10 years due dates and Euro Bund. These are very interesting and a good alternative for Gold hedging for example. Note that the trading sessions for these are not 24h.
Spreads
The s[reads are variable for all account types. The Zero Account that is presented with spreads from 0 pips is, although close but not true. The most liquid currency pair EUR/USD has 0.3 pips that we have measured in calm periods. The similar spread is with the USD/JPY pair and the others have 1-2 pips wider, do the spread deviation is low. The biggest spread in the Forex majors category is with the GBP, also known as the big mover. So, GBP/NZD has 4.2 pips, GBP/CAD 2.9 and GBF/CHF 2.7 pips.
The exotics also have very good spreads, USD/SGD is at just 1.8 pips spread, and USD/TRY 293 points. Among the metals the spread is also competitive, Spot Gold has just 15 pips, Silver in a similar spread range. The EUR denominated metals pair has a bigger spread that starts from 20 pips. Interestingly, we did not notice a big spread difference between the Zero and Prime Account types and we are not sure if the. These spreads generally are among the most competitive and certainly one of the highlights of Windsor Brokers.
Minimum Deposit
Prime Account requires a minimum of $100 deposit and the Zero at least $2500. The VIP Account does not have any amount specified but taking from earlier types no longer offered, this amount is probably above $25.000.
Deposit Methods & Costs
There are a few choices of deposit methods with e-wallets, cards, and PSP. Not all deposit methods will be available for each investor but starting from Skrill the available currencies are EUR, GBP, and USD with the 3% fee for the transaction. THB has no fee but a minimum deposit amount of $20. Netteler is the same as for Skrill, a 3% fee and the same currencies. Web money will charge a 0.8% fee for the deposit only available in USD.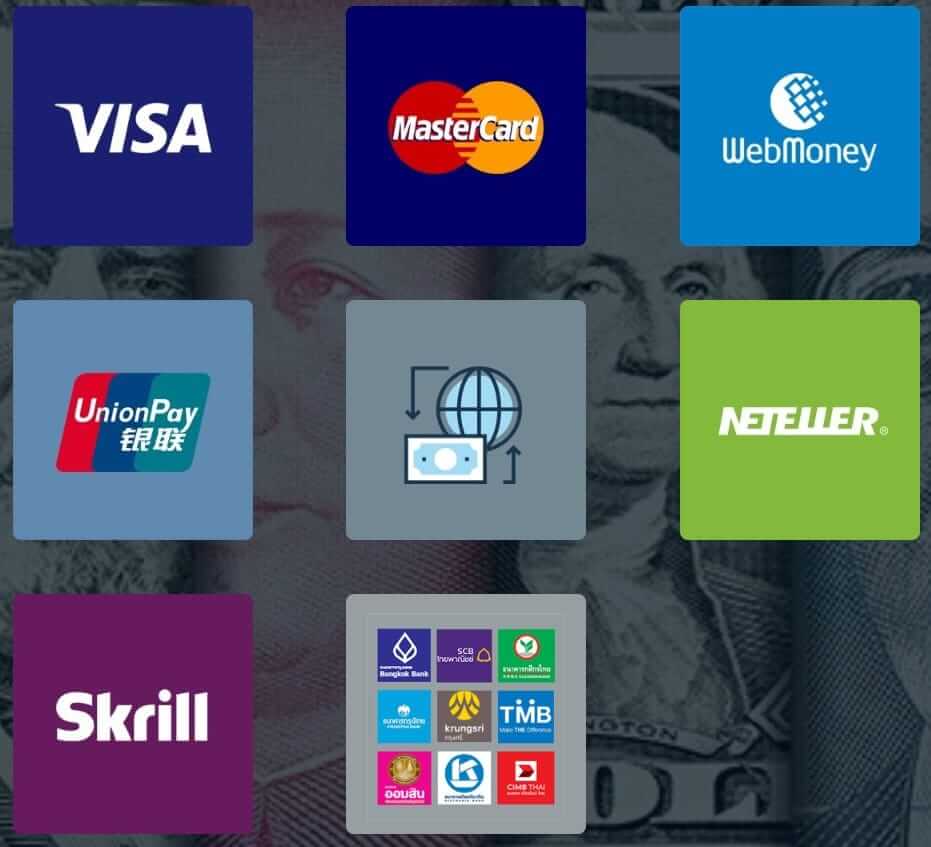 For the APAC region, the deposit is available in CNY through UnionPay, there are no fees and the processing within the same day. Master Card and Visa are the offered options for Debit/Credit cards. They are both available only in USD, a 3% fee and a maximum deposit of $5000. Finally, the Bank Wire method is possible in USD, EUR, and KWD – an indication of Kuwait bank cooperation with Windsor Brokers. Fees and processing time will vary.
Withdrawal Methods & Costs
The same methods as with deposits are used for withdrawals with a few different fees and conditions. Visa and MasterCard will have a $3 fee and a maximum of $5000. The processing should be on the same day. Web money is available in USD, with a 0.8% fee per transaction and no maximum amount. Union Pay has the same conditions as with deposits, while Netteler will have a $3 transaction fee or currency equivalent (3GBP, 3EUR). Skrill and THB have the same fees and processing time as with deposits.
The conditions for withdrawals are similar as with other brokers, although for Credit Cards is a bit different: Deposits by Credit Card must be withdrawn back to the same Credit Card if a withdrawal is requested within six months from the deposit time. After 6 months, the client should provide a bank statement. This time condition is similar in length as with the chargeback protection from Visa and MasterCard. For the bank transfers and e-wallets, the same channel condition remains.
Withdrawal Processing & Wait Time
For all the withdrawal methods processing time is within a day except for the bank transfer, of course. Bank transfers will always require more than a day and usually up to 7 days to reflect in the client's bank account. For THB methods, the processing time is instant.
Bonuses & Promotions
Windsor Brokers has a few promotion types and none of them is a bonus on top. The most noticeable is the $30 Free Account symbolic to the Windsor Brokers 30 years of service. This promotion will fund the trader's account with $30 that are not withdrawable. What is withdrawable is the profit gained from trading but must be greater or equal of $30. The conditions also list the countries that are not eligible.
Previous promotions are presented on the website and these are Facebook contests, predictions, and guessing games. Facebook contests are held weekly and cover the most important weekly news. These promotions are different than popular but complex bonuses and allow Windsor Brokers to have a better approach to traders with more fun-based action.
Educational & Trading Tools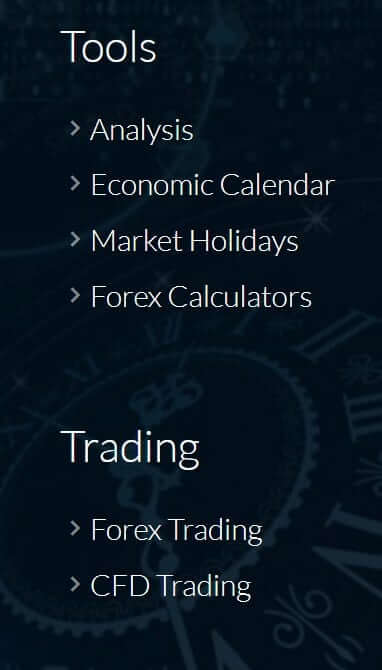 Education is distributed in two places, on the web site and the Client's Portal. The home panel of the Client's Portal contains 8 video packages that cover the basics of trading but also some interesting modern trading methods like social trading, various strategies, etc. The videos are not long and also very neutral, giving traders different aspects of trading. For beginners, these videos will give great insight into what the Forex is.
The webinars are only found within the Client's Portal. There are a total of 13 videos that will explain how to trade using Fibonacci levels, Support and Resistance, Technical and Fundamental Analysis, Economic Calendar and so on. Of course, these are general videos, without going into deeper trading theories and practices.
Ebook is available only within the Clients' Portal, these are basic, short books not longer than 20 pages. Most of the topics are elementary.
Windsor has a special district for Analysis and News. It is in the Blog section where traders could have some in house material that is updated frequently. The portal features Technical Analysis, Trading Ideas, News, Calculators, and the Economic Calendar. The News events are coming from Windsor Brokers Tweeter account, and the breaking, most important ones, are written like a blog article that contains some basic technical analysis. Trading Ideas are just some predictions based on some common technical indicators and are not very deep.
To our surprise, Windsor Brokers did not put any effort into the Economic Calendar, the standard Meta Quotes design is integrated with familiar basic features. On the other side, the calculator's section is very well developed by Windsor Brokers and features a pip, pivot, profit, margin, Fibonacci and currency calculator. Overall, educational and tools provide much more than many other brokers.
Customer Service
Windsor Brokers Customer service is not the best and we say this for the following reasons. The chat is not always available and you have a better chance of making contact with the representative if you register and log in. The representatives do not give full answers and the delay between responses is too long, sometimes no response at all. Some agents even said to come back after 3 hours. There is no professional etiquette or a polite approach. The other contact channel is through the message form. The phone line is not available for the .com domain. It is strange to receive below-average support from the broker that put some effort into many areas.

Demo Account
As per Windsor Brokers' statement, demo accounts are for demonstration purposes only and do not necessarily reflect market prices, commissions, charges and/or methods of execution offered by Windsor live account. Their agents told us that they are the exact match with a real account, but we could not receive any information from them as they were uncooperative.
Countries Accepted
The windsorbrokers.com domain does not accept the countries from the EU, also the United States, and Belize. The .eu domain is under CySEC regulation and the EU directives, and as such, different trading conditions and security will apply to traders registered through this domain.
Conclusion
Windsor is a Market maker broker with great spreads and a solid range of assets that may attract first-time traders with their education material, promotions, and lower minimum deposit. The regulation for the .com domain is not as strict as the CySEC or FCA, the International Financial Service Commission of Belize doest not impose any funds insurance program, Capital Reserves/Adequacy, and other requirements.
The € 5.000.000 free insurance Windsor Brokers agreed with Lloyds of London does not show the Insurance Certificate, just an empty page. The main issue with Windsor Brokers is the extreme negative user reports that involve serious offenses that led to the investigation. Windsor Brokers has filed a lawsuit against some of its own clients over negative reviews and forums posts. This case that started in 2017 involving more than 500 clients from Egypt and other countries, is still ongoing.