Forex Club / Libertex is an organization that has been around since 1997, they recently joined the International Finance Commission is 2016. Situated in St. Vincent and the Grenadines, Forex Club / Libertex offers a number of different trading platforms and opportunities to earn, in this review we are going to take a closer look at what Forex Club / Libertex really offer.
The first note we must make is that there are a number of different sites under the Forex Club / Libertex name, so some information may vary depending on which site you are using, these sites are divided by the language you select, also there is a slight difference between the .com and .org address.
In this review, we are looking at the .org address for Libertex.
Account Types
There are three different account types available with Forex Club / Libertex, these are based around the trading platform that you select to use, we will detail them to give a small overview of the features and requirements.
MetaTrader 4 (MT4) Account:
The MT4 account as you can guess, uses the MT4 platform, it has a minimum deposit of $100, this account comes with a maximum leverage of 1:500 and has a starting spread of 0.6 pips (although often higher), this account is not charged any commission. The base currency needs to be USD and automated trading is enabled. The minimum trade size is 0.01 lot which is also known as a micro lot.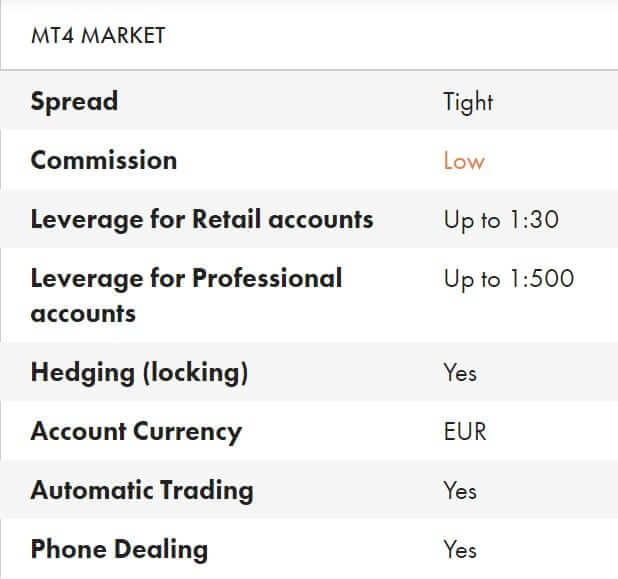 MetaTrader 5 (MT5) Account:
The MT5 account, similar to the MT4 account, uses the same platform as its name, MT5. This account has very similar traits to the MT4 account, as it also has a $100 minimum deposit, spreads starting at 0.6 pips and also needing to have the base currency set as USD. This account allows for hedging and automatic trading.
Libertex Account:
The Libertex account is where things start to differ, this account is based around their own trading app. It also has a minimum deposit of $100, however this time there is no spread, there is a commission charged on each trade, however, this is not fixed and fluctuates depending on assets and market conditions. The minimum trade is $10 and there is maximum leverage of 1:200 which is slightly lower than the other accounts. This is not your normal account, so if you are looking for the normal forex trading experience, go for one of the other two accounts.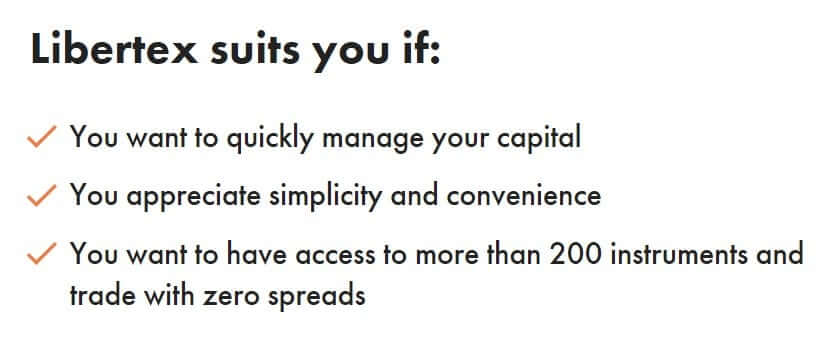 Please note that the Libertex account is more focused on binary options rather than forex trading.
Platforms
There are three platforms available with Forex Club / Libertex, they have the standard MetaTrader 4 and MetaTrader 5, as well as their own mobile-based trading platform surprisingly called Libertex.
MetaTrader 4 (MT4):
MT4 is one of the world's most popular trading platforms. It offers incredible amounts of customization and flexibility and is compatible with thousands of indicators and expert advisors. There is a reason why it is so popular, it also offers the ability to trade simultaneously over multiple accounts. MT4 is available as a desktop download, a WebTrader in your browser and as an Android and iOS application.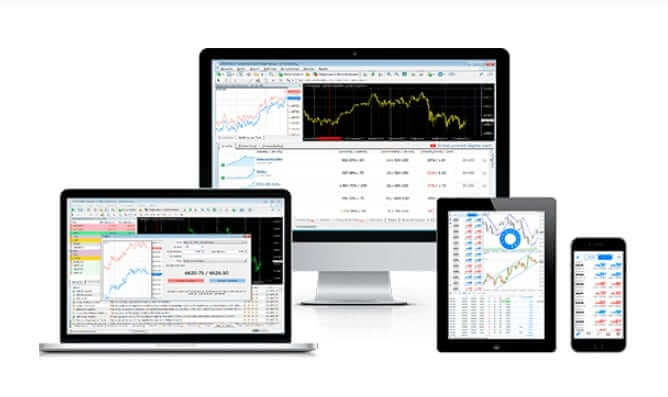 MetaTrader 5 (MT5):
MT5 is the younger broker to MetaTrader 4, it offers a similar level of flexibility, with a more streamlined interface and much smoother operation. MT5 is quickly becoming one of the most used platforms and for good reason. Similarly to it's older brother, it offers compatibility with thousands of expert advisors and indicators and is available as a desktop download, an app for iOS and Android and also it is available in your internet browser as a WebTrader.
Libertex:
This is Forex Club / Libertex's own creation, surprisingly though, there is actually not a lot of information about it on the website. It is a mobile only application allowing you to trade currencies, indices, stocks, and the other usual suspects. It has been designed to be simple and to incorporate its own indicators to help you plan your trading better. It would have been nice for there to be more info regarding the actual features of Libertex.
Please note that the Libertex platform is more focused on binary options rather than forex trading.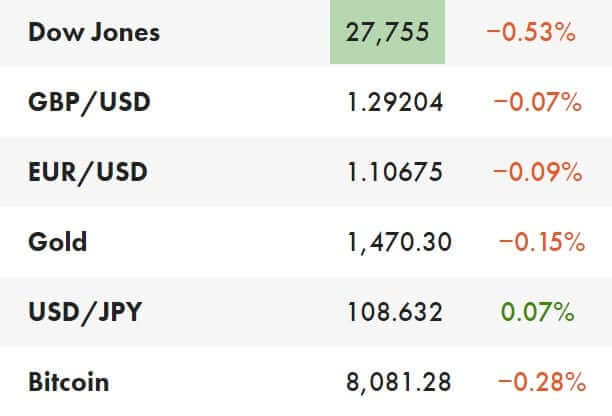 Leverage
There is currently maximum leverage of 1:500 when using MT4 or MT5 accounts, leverage can be selected when opening an account and can also be altered on a live account as long as there are not active trades at the time of the request. When trading with a Libertex account, there is maximum leverage of 1:200.
Trade Sizes
There is a minimum trade size of 0.01 lot also known as a micro lot when trading with MT4 or MT5 when trading with Libertex, it works slightly differently as the minimum trade volume is set at $10.
Trading Costs
With the MT4 and MT5 accounts, there is no commission charged on any trades, all the costs come down to the spreads which have a minimum of 0.6 pips. These have regularly been seen to be higher though. The Lbertex account, however, is charged on a commission-based system, it differs from the majority as each trade and asset has a different commission cost, and these also fluctuate, commissions start as low as 0.03% but can rise higher, how high, we are not sure of as it is not detailed on the website.
Assets
When it comes to assets and instruments, there are plenty, in fact far too many for us to even think about listing, we will, however, let you know the categories, there are: Stocks, Crypto, Forex, Metals, Indices, Agriculture, Oil and Gas, and EFTs. We are particularly happy to see cryptocurrencies making an appearance as they are fast becoming the go-to trading asset for newer traders as well as a branch for experienced traders to move into. Whatever you are looking to trade, you will find it with Forex Club / Libertex.
Spreads
When trading with the MT4 or MT5 platforms, there is a minimum spread of 0.6 pips, this is quite low for a broker not charging commissions, however, these numbers fluctuate and this is the bare minimum, you can expect spreads to be higher in general. When trading with Libertex, it states that the spread is "not available" indicating that there will be a 0 spread, which is also mentioned on the homepage of the website, due to the way the Libertex platform works, this may well be the case.
Minimum Deposit
The minimum deposit for Forex Club / Libertex is currently set at $100 which is an appropriate level for new traders, however, for the ability to deploy appropriate risk management, we always recommend around $500 as a minimum deposit.
Deposit Methods & Costs
The methods available to use are dependant on the region and website that you are using, for example the .org address only has deposits for bank wire and credit/debit cards, while the .com address has the above, plus e-wallets such as WebMoney, so be sure to check which are available when accessing the site.
When it comes to deposits, there are no fees being charged on the Libertex side of the company, however, the Forex Club side charges a commission on each deposit which is then converted into bonus funds. (See Bonuses & Promotions).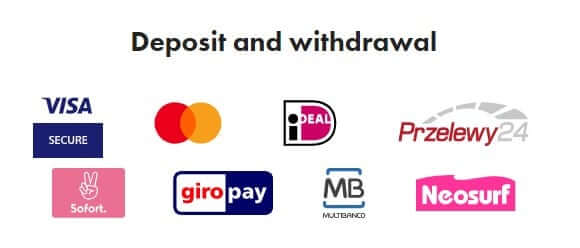 When depositing, you can deposit in any currency, however, it will be automatically converted into USD which is the required base currency for the accounts. (On the region of the website we were using).
Withdrawal Methods & Costs
Similarly to deposits, the methods available change depending on your region, so be sure to double-check when signing up that the method is available for the region you are using. Unlike deposits, there is a fee for withdrawing, Credit / Debit Card has a fee of $1 / €1, e-wallets are fee-free, however, bank transfers have a fee of 0.5% with a minimum of $2 / €2 and a max of $10 / €10.
Withdrawal Processing & Wait Time
E-wallet withdrawals are processed within 24 hours which is the new standard amongst Forex brokers, however, the credit/debit cards are processed between 1 – 5 days which is a considerable amount of time, bank transfers are processed within 3 – 5 days, which is standard for bank transfers.
Bonuses & Promotions
Promotions and bonuses are something that Forex Club / Libertex really seems to be pushing. There is a welcome bonus of 100% of your opening balance which has a minimum amount of $100 and a maximum amount of $10,000. In order to earn from these bonuses, each time a commission is taken from the bonus funds, you are paid 10% of this commission as real money. So while you do not make any more by winning trades and building the bonus balance directly, you will make a small amount for every trade completed. You can, however, only convert as much bonus funds as your initial deposit, it does not work indefinitely.
Educational & Trading Tools
On the English Forex Club / Libertex site, there are some basic videos and tutorials on the basics of trading and how to get started, but nothing that will make you an expert.
On the Russian Forex Club / Libertex site, it offers a number of little benefits and educational tools that can help you learn the basics. There is a training section on the website that can teach you the basics of trading. You can get the first three courses for free, then the additional courses require you to have an account of at least $500 in order to get access to them. You can also enroll in courses which will be more tailored to your needs, from beginners to a completely specialized course, of course, these will cost, however, how much is not obvious.
There are also a few different types of analysis that can be obtained from the Forex Club / Libertex site, with market reviews, an economic calendar, and quotes available on site. While not necessarily the most helpful, it is nice that they are offering their clients these extra little features.
Customer Service
In terms of support, there are a couple of ways that Forex Club / Libertex can help, they have a knowledge base on the site, just in case the question you have is already answered it is always good to check that out.

There is the standard online form for getting in contact, you can fill it in with your query and they will get back to you via email as soon as possible, there is also the support email address made public, so if you prefer you can email them directly.
Demo Account
Demo accounts are available with Forex Club / Libertex and offer the opportunity to test the markets and strategies to see if they work. Demo accounts come with funds of $50,000 and remain open indefinitely as long as they are being used, after a period of non-use, the demo account may be closed, but you are then able to open up a new account.
Countries Accepted
Forex Club / Libertex does not offer their services to the following countries: Russia, USA, Japan, Afghanistan, Azerbaijan, Bosnia and Herzegovina, Brazi, Guyana, Iraq, Lao People's Democratic Republic, Yemen, Vanuatu, Uganda, Quebec Canada, Syria, Ethiopia, Sri Lanka, Trinidad and Tobago, Tunisia, Iran and North Korea. This list may be added to at any time.

Conclusion
It can be confusing, very confusing working out what is available and how your account will work considering there are so many different versions of Forex Clum and Libertex. We would suggest sticking with the region that it automatically selects for you and then looking at the features. The MT4 and MT5 accounts are pretty standard accounts which is by no means a bad thing. The Libertex account is geared towards Binary Options, so while it is there, we would advise avoiding it and sticking to Forex.
There are decent promotions with an interesting bonus cashout system, deposit and withdrawal methods can be both confusing and also expensive. While Forex Club / Libertex seems like a well-established entity, we can't really recommend signing up simply due to the fact that there are so many different variations that can confuse potential clients, so for now, our recommendation is to look elsewhere.

We hope you like this Forex Club review, be sure to check out some of the other reviews to help find the broker that is right for you.