In today's lesson, we are going to demonstrate an example of an H4 chart offering two entries. The first one does not create enough bullish momentum right after the breakout, but the second one does. Let us now get started.
The chart shows that after being bearish for a long while, the chart produces two bullish candles consecutively. The H4 traders may keep their eyes on the daily chart to get a daily bullish reversal. Then, consolidation followed by an H4 bullish reversal candle would be the signal to go long in the pair.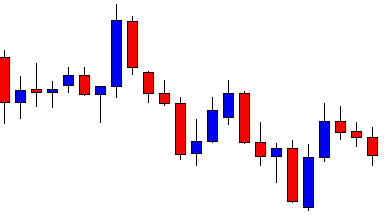 The price starts having a bearish correction. The buyers are to wait for a bullish reversal candle first to go look for a long opportunity. The price is at a significant level, where it reacted earlier several times. The reversal candle might be around the corner.
Yes, the chart produces a bullish Inside bar. It is not a strong bullish reversal candle, but it is a sign that the price may get bullish soon, considering other factors. Let us proceed to the next chart.
The next candle comes out as a bullish candle with a long bullish body having a tiny upper shadow. The buyers may trigger a long entry right after the candle closes by setting stop loss below consolidation support and by setting take profit with 1R.
The next candle comes out as a bearish inside bar. The buyers usually would love to see the price head towards the trend's direction after triggering entry. It does not happen here. However, it does not look too bad.
What a surprise! The chart offers one more entry. Look at the last candle, which comes out as a bullish engulfing candle closing well above consolidation resistance. Some buyers may trigger another entry. Yes, it is a debatable issue whether traders should take multiple entries in the same pair. At least, if traders miss the first chance, they may consider taking entry here. Let us find out what the price does next.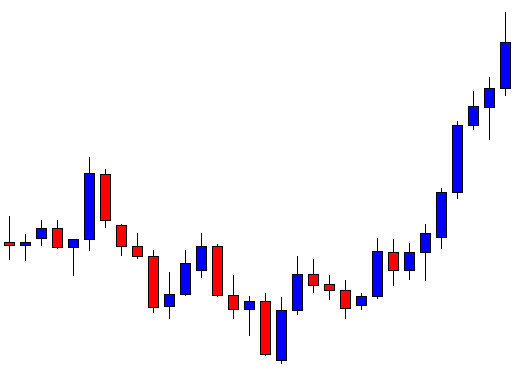 The price heads towards the North with good bullish momentum. It hits the buyers' target with ease. On the second occasion, the bullish engulfing candle forming right at consolidation support makes the pair very bullish. On the first occasion, the price does not get that bullish after the signal candle. On any day, the second signal is better than the first one. Some traders do not like taking multiple entries, which is fair enough. If a trader does not mind taking multiple entries, he may as well consider taking entry if it is a better trade setup than the last one with relatively a smaller lot than his usual trading lot.