Founded in 2014, Salma Markets prides itself on its international presence and ability to provide account holders with access to highly accurate prices. In fact, this broker works with globally-leading liquidity providers, including Barclays, CitiBank, HSBC, JP Morgan Chase, Morgan Stanley, and UBS. Above all else, we found that Salma Markets's powerful leverage, various bonuses, minimal fees, and diverse transfer methods make this broker amongst the best in the industry. Believe it or not, but Salma Markets awarded account holders with sports cars in the past and they currently have an ongoing Lamborghini sweepstake. Read our comprehensive review to learn more about the firm's unique offerings and advantageous trading conditions.
Account Types
Salma Markets only offers its standard STP Account. However, after looking at the broker's website, it seems that they used to offer several account types, but they aren't listed online. Because of this, if the STP doesn't suit your style, inquiring about other account types and options may be worth the effort, especially in light of the highly competitive features that Salma Markets provides traders with.
Minimum Deposit: $100
Spreads: From 0.2 pips
Commission: None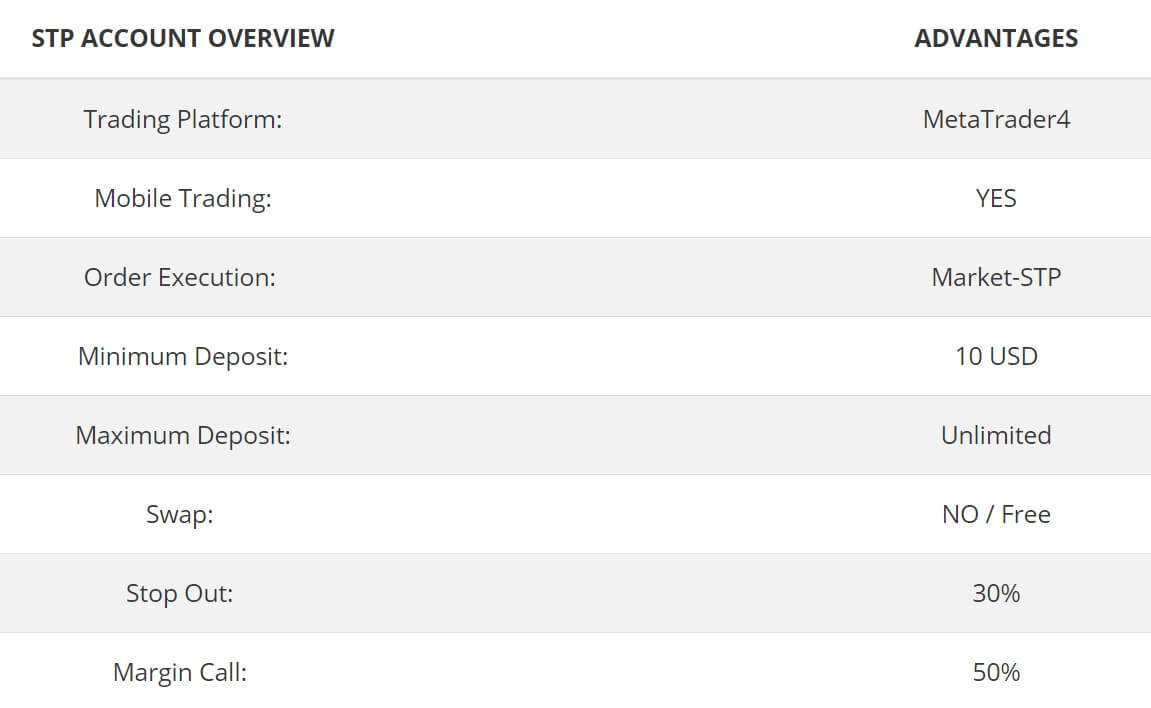 Alongside their nonexistent commissions, this broker offers a swap-free trading experience. Salma Markets is based out of Indonesia, which is a majority Muslim country. Therefore, their standard account type comes with no interest on overnight positions (swaps) and has Islamic features by default.
Platforms
The broker's account holders trade and manage their portfolios on MetaTrader 4 (MT4). This platform will give you access to all of the forex pairs and assets that are available on Salma Markets. Moreover, whether you are new to trading or have years of experience, you will certainly appreciate MT4's superior tools and customer support features.

Beginners can access tutorials and work one-on-one with a dedicated account manager. Similarly, professional traders may program their own algorithm, utilize a variety of technical indicators, and receive guidance from MT4's customer support team (if needed). Above all else, MT4 is famous for its highly accurate prices and immediate execution of orders, which adds another layer of protection to traders during volatile markets (when quotes move quickly and unexpectedly).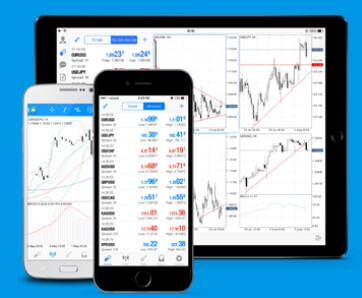 Equally as important, this platform's software can be installed on Windows devices, iPhones, and Android smartphones. Regardless of which one you choose, the apps will allow you to manage your portfolio, place orders, and open/close positions. MT4's software is also available to MacBook users. However, they have to first download an external app (for free) before installing MT4 on their Apple laptop or desktop device.
If you have a Windows computer, an iPhone, or an Android, MT4 can be downloaded directly from Salma Markets's website. As far as MacBooks are concerned, traders would have to download the supplemental software from the Mac Store. After that, they may install MT4 by visiting the platform's website.
Leverage
This broker will give you up to 1000:1 in buying power, which is very large when compared to the rest of the industry. However, 1000:1 is the maximum leverage level, which is offered to traders that have less than $500 in their account. Meanwhile, your buying power goes down to 700:1 and 500:1 when your balance reaches $500 and $1,000, respectively. The leverage will further decline to 300:1 for accounts that have between $1,500 and $2,000. After that, buying power becomes 200:1 when your funds go over the $2,000 threshold.

There are two things to note about this: First, even at 500:1, Salma Markets's leverage is still much higher than what most brokerage firms will offer. Second, brokers will lower your buying when you deposit additional funds in order to minimize their risk. For example, if a trader has $2,000 and 1000:1 in leverage (as an example), they can invest up to $2 million. When the markets go down, the account holder may lose all of their $2,000 deposit. Even the smallest price movement can turn their balance negative. As a result, Salma Markets lowers account holders' leverage when their balance increases in order to protect the trader and themselves (the broker). Keep in mind that Salma Markets also has a negative balance protection policy.
Trade Sizes
The smallest trade you can execute is 0.01 lots (1,000 in the base currency). Keep in mind that the standard lot size, industry-wide, is 100,000 units of the base currency.
Margin Call: 50%
Stop-Out: 30%
Salma Markets's policy is to close all open positions when an account reaches the margin call level. Moreover, traders cannot place any new orders until their balance goes above the 50% margin requirement. Yet, this broker's website doesn't specify the difference between the margin call and stop-out levels. In most cases, firms will close your biggest losers at the margin call level, up until your available cash satisfies the margin threshold. They only liquidate all trades at stop-out. Nonetheless, Salma Markets has a useful guide on what happens when you reach the margin call and ways to prevent your balance from getting to that level.
Trading Costs
As previously outlined, this broker doesn't charge traders any commissions, swaps, or other fees. You may have to incur the spread cost (the difference between the bid and ask prices). Given how tight Salma Markets's spreads are, these fees will be minimal.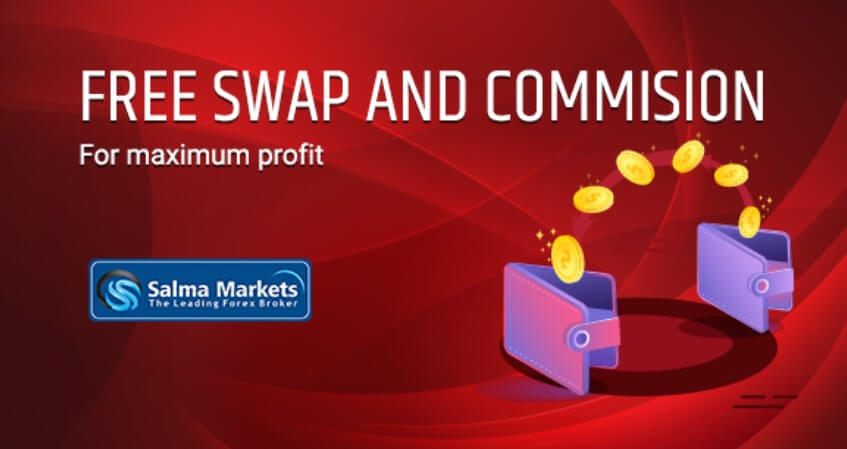 Assets
You can trade stocks, commodities, and indices through Salma Markets. These instruments are exchanged as CFD contracts, but precious metals are traded against the US dollar: Gold (XAU.USD) and silver (XAG.USD). In addition, account holders have access to almost 30 major currencies and two BitCoin pairs (BTC.USD and BTC.EUR). There are no exotic forex pairs, but Salma Markets's asset list does encompass all of the majors. Furthermore, the market indices include those of Australia, Britain, France, Germany, and others, alongside major US stock indexes.
Spreads
This broker's spreads are floating and not fixed. In other words, they are subject to change based on market conditions and the bid/ask gap varies from one forex pair to another. Just as importantly, non-currency financial instruments have different spreads. More specifically, indices, commodities, and stocks have a larger spread than forex pairs. However, Salma Markets's currency spreads start at 0.2 pips, which is very low and competitive. Most of their forex pairs have a bid/ask price gap that is less than 1.5 pips. Some, though, may exceed 3 pips.

Minimum Deposit
Salma Markets requires you to deposit $100 in order to open an account. To receive some of their awards, traders must deposit additional funds. This will be discussed in more detail under the 'Bonuses and Promotions' section. When it comes to the minimums for individual transactions, you would have to look at your deposit method. The broker will let you transfer an amount that is as small as $1 only in a single transaction. However, this is only the case for deposits from certain banks. A standard wire transfer has a minimum of $100. Transactions via Visa, MasterCard, and FasaPay must be greater than $10, while Skrill and Neteller deposits have a minimum of $50 per transfer.
Deposit Methods & Costs
One of the best features that Salma Markets offers is that traders can choose between many methods to fund their account. The broker works with banks from all over the world. You may also transfer money via Visa, MasterCard, FasaPay, Neteller, and Skrill. Above all else, this broker doesn't charge any transaction fees when you deposit funds. The only exception is Skrill, which has a commission that equals 7.50% the transfer size. For example, if you deposit $100 through Skrill, Salma Markets will charge you a $7.50 fee. All transfers are processed instantly, but bank wires may take between 1 and 5 business days.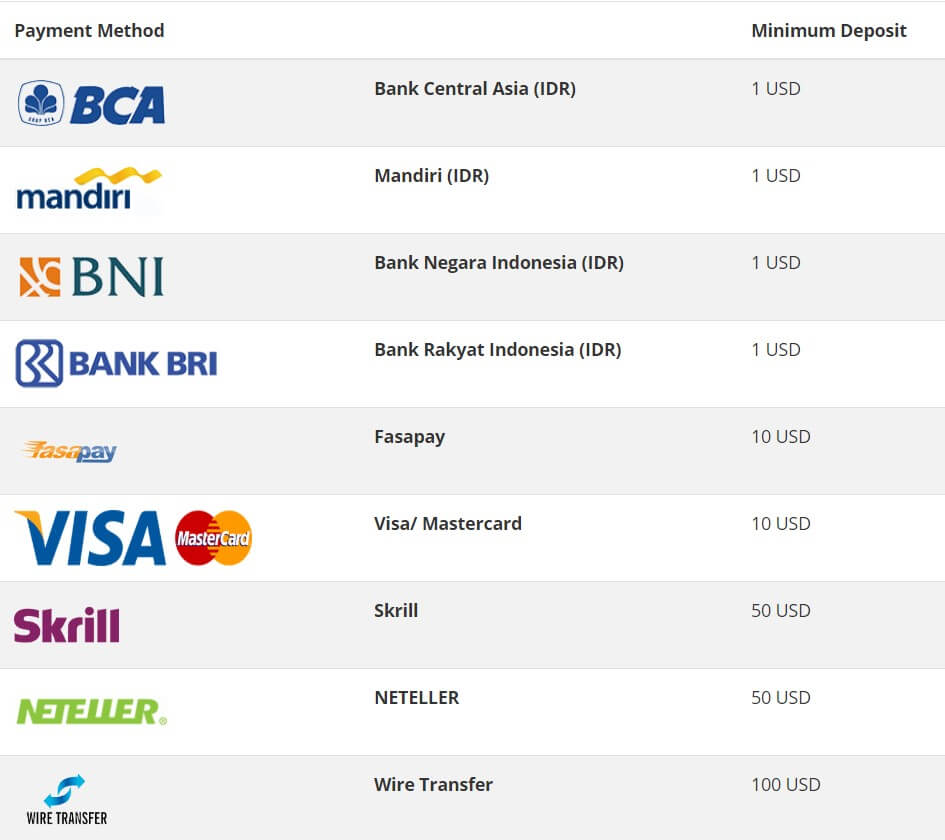 Withdrawal Methods & Costs
Most withdrawals are for free, too. However, the 7.5% Skrill commission still applies to outbound transfers. Similarly, Visa/MasterCard transactions cost $5 each, while withdrawing through Neteller has a 2% transfer size fee (with a $1 minimum and $30 maximum). Bank wires will cost you 0.2% of the withdrawn amount, with a minimum of $30 per transaction fee. All the available deposit methods can be used for withdrawals.
Withdrawal Processing & Wait Time
Unlike deposits, withdrawing money out of your Salma Markets account isn't instant. Instead, regardless of which method you choose, the broker will processes withdrawals within 1 to 2 days, but outbound transfers take no longer than 48 hours. Bank wires, though, will still take between 1 and 5 business days to process.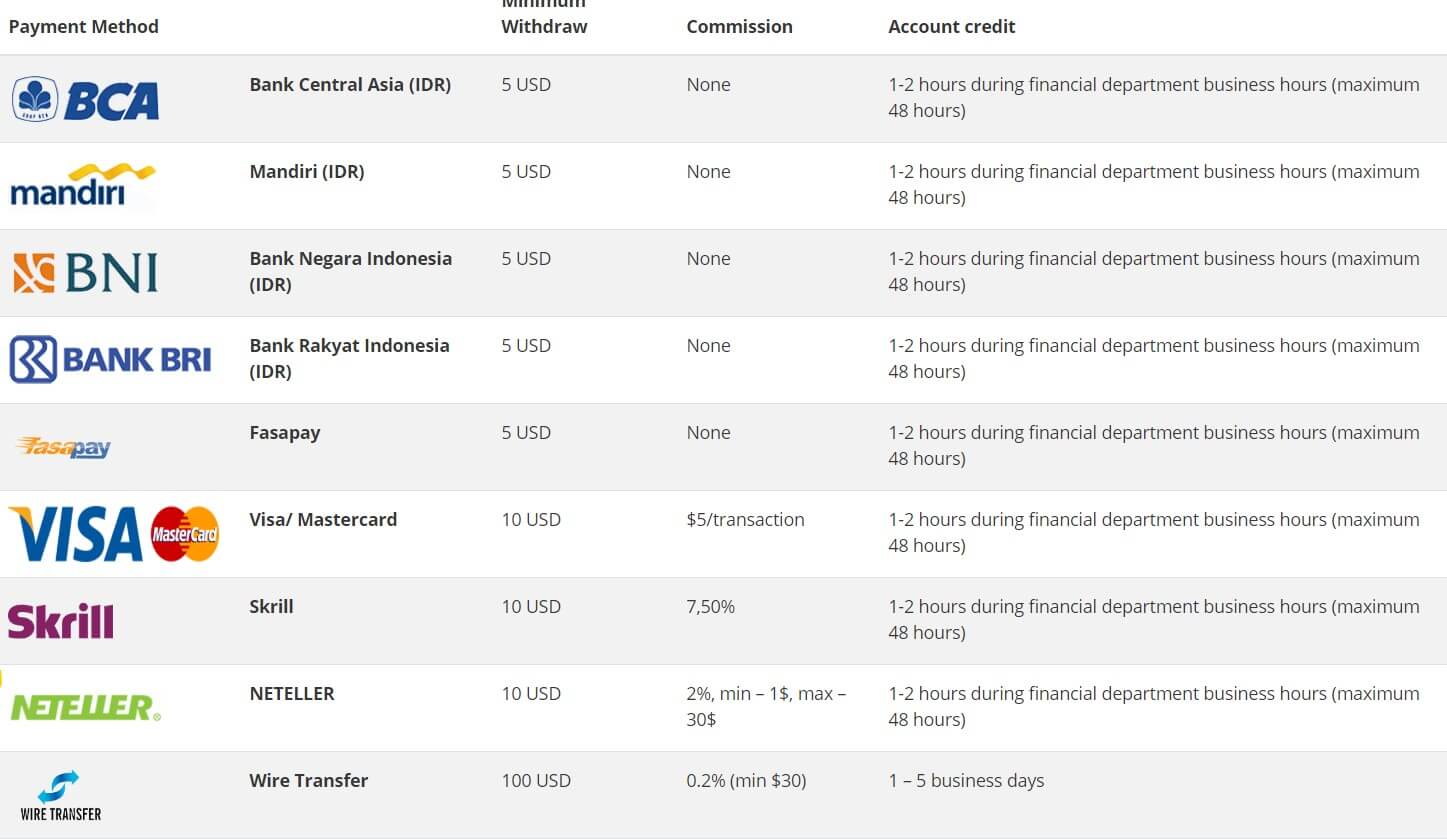 Bonuses & Promotions
Salma Markets's bonuses and promotions are two of this broker's greatest assets. First, this firm has a 50% rebate bonus. Here is how it works: When you deposit money into your account, Salma Markets gives you half (50%) of the amount in trading capital. However, the bonus isn't instantly available. Instead, the broker gives you $2 for every lot that you trade.
For example, if a trader deposits $5,000, they get a $2,500 credit (50% of the deposited amount). After they close a position that has 10 lots, they will receive $20 ($2 per lot), which keeps adding up for each lot until the full $2,500 is deposited in the account. The maximum bonus amount is $10,000, which is still relatively large and generous. Additionally, Salma Markets has several other ongoing promotions.
First, they will give away free t-shirts, iPhones, and Samsung Note devices to active traders. Getting the broker-branded shirt is easy. After traders open an account, deposit at least $500, and close positions that are worth 2 lots or more, Salma Markets will send them the shirt. As for the Samsung Note, account holders who deposit $20,000 or more and trade a minimum of 50 lots will receive the device for free. To get the iPhone 11 and iPhone 11 Pro, you have to deposit $30,000 and $50,000, respectively.
After trading 70 lots (iPhone 11) or 150 lots (iPhone 11 Pro), the broker sends you the complementary Apple smartphone. Equally as important, Salma Markets had an ongoing promotion that expired on December 15th. Account-holders who deposited $100,000 and traded 200 lots or more got a free Umrah (Islamic pilgrimage) trip on Salma Markets's expense. While this promotion ended, the broker may offer the same one next year during the annual pilgrimage season. Previously, Salma Markets had offered a free trip to South Korea. They may bring it back after the pilgrimage season is concluded.

Lastly, Salma Markets offers a variety of partnership and promotional programs. As an Introducing Broker (IB), you would be tasked with incentivizing family members, friends, and associates to open an account. Every time your referral makes a trade, Salma Markets awards you a $5 commission. Even though many brokerage firms have an IB promotion, Salma Markets's commission revenues are amongst the highest in the industry.
Meanwhile, the 'White Label' partnership program is for traders who are more serious about working with the broker. More specifically, for an initial setup fee of $5,000, Salma Markets will allow you to act as an independent broker that can get their own clients and account holders, just as a business would. However, this broker will give you their brand, promotional materials, and valuable MT4 account management tools, alongside commissions and other profits when your clientele grows.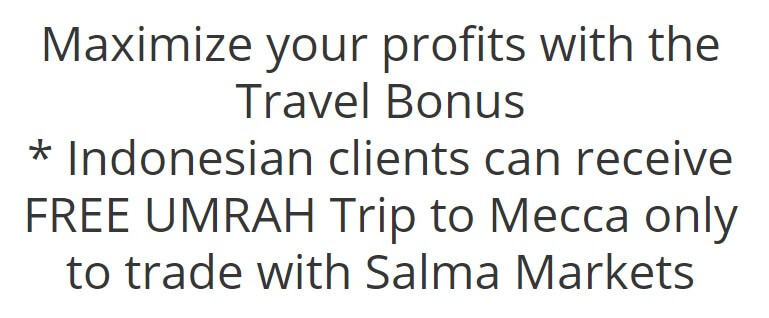 Fourth, as a Salma Markets Payment Agent, a trader may work with local account holders and facilitate deposits/withdrawals. After that, this broker will award them with revenues from the transfer fees. Last, but certainly not list, if you deposit over $1,000 when opening an account, you are entered into a draw where the winner gets a Lamborghini Huracan. As lucrative (and somewhat difficult to believe) as this sounds, Salma Markets has awarded traders 6 sports cars in the past.
Educational & Trading Tools
There are several trading tools that this broker's account holders can utilize on a daily basis. First, Salma Markets has a daily news feed. Every morning, they post a new article that highlights the important developments and stories of the day. Second, the forex economic calendar, which lists major releases and announcements from all over the world, allows you to prepare for the day and identify potential market-moving events. The economic calendar can be customized based on the trader's timezone and the date range that they want to look at (1 day, 5 days, 2 weeks, …etc.). Third, Salma Markets's 'Market Summary' allows you to access live market prices. It covers stocks, indices, bonds, commodities, and, of course, forex pairs.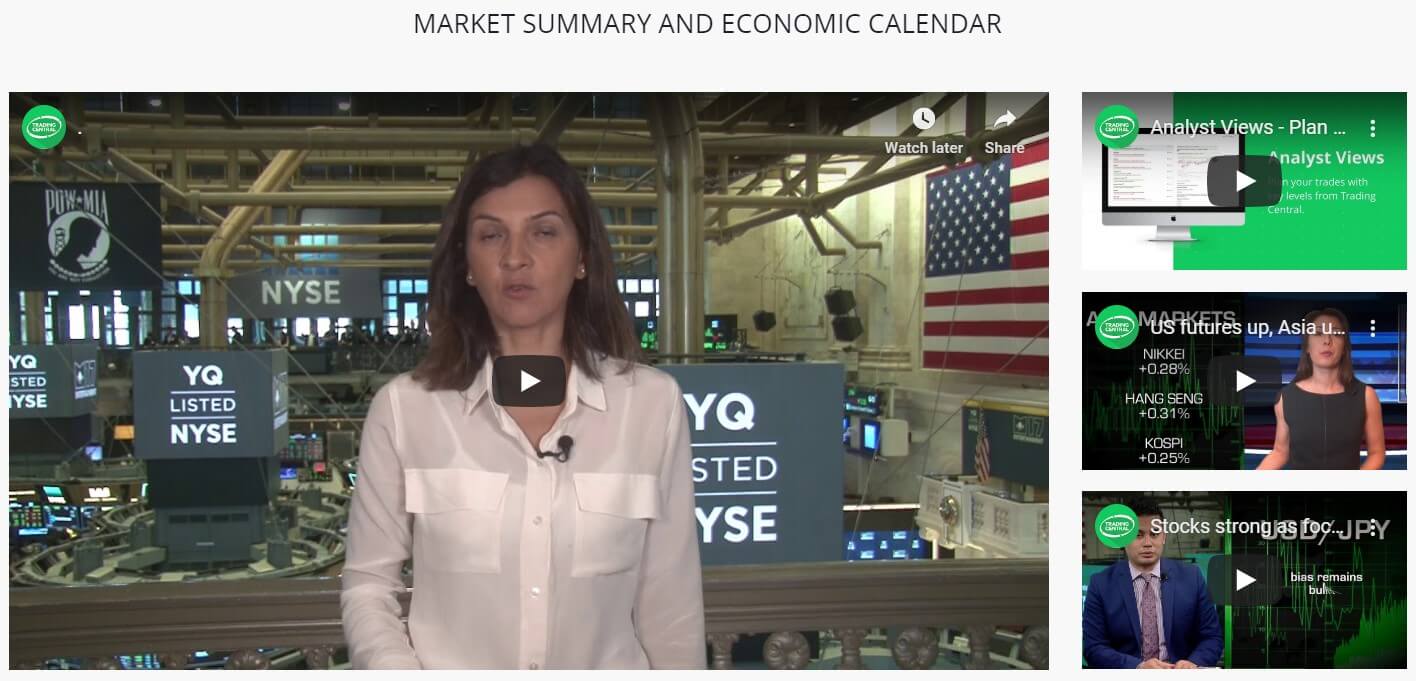 Lastly, this broker's Market WebTV feature entails analytical YouTube videos that are embedded on the website. However, most of their featured footages were posted over 3 years ago, which makes this tool less reliable than the economic calendar, news feed, and live prices. When it comes to education, beginners may not find plenty of tutorials or guides on Salma Markets's website. Yet, the MT4 platform has more than enough educational content. In fact, MT4 even offers live support and one-on-one mentorship to account holders for free.
Customer Service
Salma Markets has a customer service team that is available 24 hours during the weekdays. Moreover, they can be reached in many ways, namely, via phone, email, Skype, live online chat, WhatsApp, and BlackBerry Messenger (BBM). The broker's phone number isn't listed on the website, but there is a call-back request form that you can fill out. Their team offers support in 5 different languages: English, Indonesian, Japanese, Malaysian, and Vietnamese.
Demo Account
A demo (fake) account can benefit you in two ways: Learning about the markets (for beginners) and getting accustomed to MT4's tools (for those who are new to the platform). To clarify, this gives traders plenty of time for trial and error, a process that they can undertake by exchanging paper/fake money. In turn, beginners would only risk their real funds after defining a proven strategy. The same applies to experienced traders that never used MT4 in the past.
Countries Accepted
As of 2016, Salma Markets served almost 2 million traders in 4 different countries in Asia. They have a strong international presence. However, traders in the United States and other countries that heavily regulate or restrict certain financial instruments (namely CFD contracts) should make sure that the firm is available in their location before opening an account. The US is listed as a residence/location option in the account signup form, but it doesn't hurt to double-check if they serve American traders.
Conclusion
Salma Markets's pros definitely outweigh the cons. Opening an account is fast and easy. Installing the globally-popular MT4 and getting started on the platform is also simple, especially because it is available on desktops and smartphones, alike. In addition, this broker's 1000:1 leverage is incredibly competitive and unmatched in the industry, while their trading commissions are nonexistent and the spreads are minimal. Just as importantly, you can deposit money into your account through a debit/credit card, a wire transfer, or electronic payment system. Transactions are processed instantly and most of the methods will not charge you fees on deposits. One of the main advantages of going through this broker is the lucrative 50% rebate bonus, alongside smartphone giveaways, free trips, sports car sweepstakes, and highly rewarding partnership programs. Customer service is also easy to get in touch with.

Having said all that, Salma Markets offers useful trading tools but little-to-no training material. Similarly, withdrawing money may take longer than 24 hours and most outbound transfers come with fees. This broker's forex pair selection is limited to major currencies, but they do have commodities and indices that you can trade. In short, every business and broker has its own downsides. When we look at Salma Markets, many traders will appreciate the positive aspects that are associated with utilizing this firm. Most are going to even overlook the negatives when weighing them against all of Salma Markets's advantageous and competitive offerings.