Trading is a game of probability, which requires patience and amazing mental strength. A trader has to have 'never give up' mindset. In today's trading lesson, we are going to demonstrate an example of the importance of having 'never give up' attitude.
The price heads towards the North by making new higher highs. The last candle comes out as a bearish candle. However, the overall trend is still biased with the bull. Thus, traders shall look for long opportunities here until it makes a breakout at the last swing low.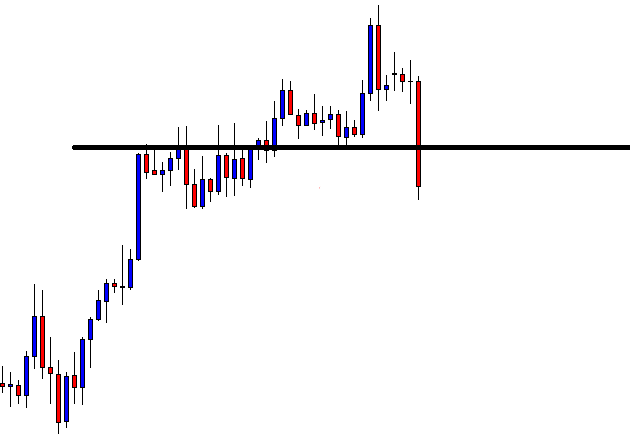 The last candle makes a breakout at the last swing low. The bear seems to have taken control. Traders are to go short on this chart upon upside correction. The last candle closes within the level, where the price reacted heavily earlier. Thus, the price may consolidate hard here.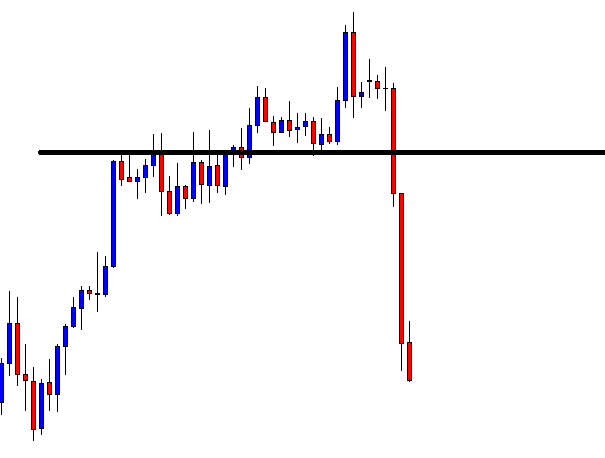 It does not. It rather makes a breakout straightway. Moreover, it produces another bearish candle and approaches towards a significant level of support. Usually, after making such big movements without having consolidation, the price gets tired and choppy.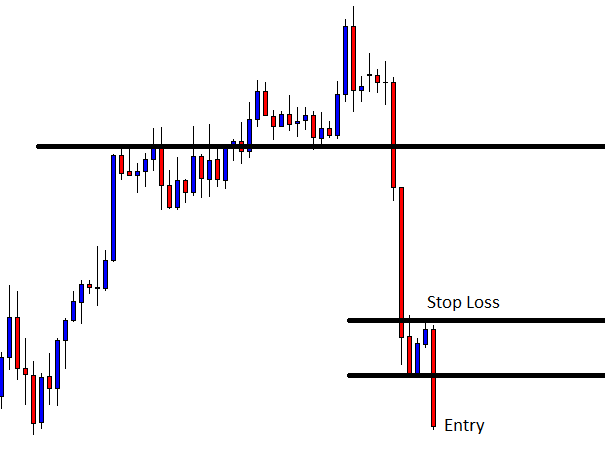 It is not tired on this occasion though. It consolidates and produces a bearish engulfing candle closing below the last support. A short entry may be triggered right after the candle closes by setting Stop Loss above the consolidation resistance.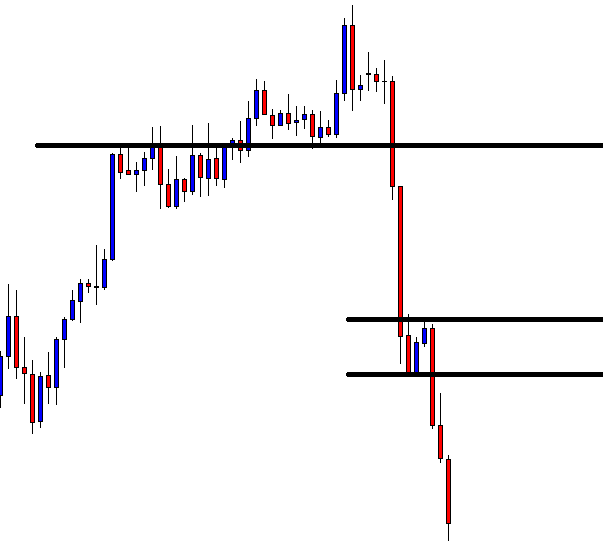 Off she goes. The price heads towards the downside with extreme bearish pressure. Two consecutive bearish candles and there is still no sign of a reversal. The sellers may keep holding their position to make more pips. The movement justifies the statement that the market can be very tricky from time to time. It can do things (market move) that we may not even imagine on that particular occasion.
After making the first breakout, the price makes an abrupt move. Usually, in most cases, the price does not continue its journey towards the trend. Either it consolidates for a long time or it makes a reversal. Many price action traders may not want to keep their eyes on the chart. They may think it is a waste of time. However, the above example shows us that it is not waste. Experienced price action traders must have made full use of that bearish move. If a trader wants to survive in this market, he is to be patient, perseverant, and hard working. With these three qualities, he must have 'never give up' mind setup.