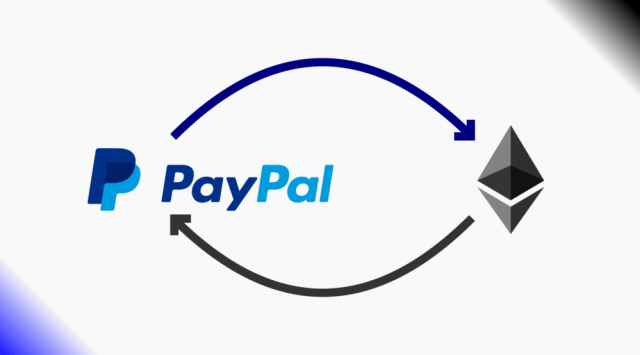 For years now, Ethereum has been the most sought-after cryptocurrency right after Bitcoin. And in recent months, the coin seems to be on an unstoppable rally – which has only doubled down after the news that the long-awaited Eth2, an upgrade to the network, will be rolled out in December. At the time of writing, ETH is trading at over $500, according to Coinmarketcap. The currency has been oscillating within that range, which is a big deal considering the coin began the year with a tepid $130 in value. 
This is to say that Ethereum is more relevant than ever and will continue to command a huge share of the crypto market, at least in the foreseeable future. It's also to say that demand for the currency is quite high at this point. 
For investors who wish to grab a piece of the Ethereum pie, what are their options to do so? Given that PayPal is one of the most widely used payment options, is it possible in 2020 to purchase Ethereum with it? 
This article set out to establish that. What we discovered is that PayPal is not supported in many crypto exchanges. However, you're in luck because there are 2 or 3 places where you can buy ETH with PayPal, including on PayPal itself! 
Best Places to Buy Ethereum Using PayPal
#1. LocalCryptos
LocalCryptos is a peer-to-peer (P2P) cryptocurrency exchange that allows users to buy and sell crypto. The platform has tens of thousands of traders exchanging crypto with each other via various payment methods – PayPal included. 
When you purchase Ethereum via PayPal on LocalCryptos, you're doing so directly from another user. The process is pretty straightforward. You'll need to: 
Select a Buy With PayPal offer (posted by another user)

Enter the quantity of ETH you'd like to buy 
LocalCryptos requires the seller to put the ETH in an escrow before they can receive payment. When they do this, you can then transfer money with PayPal. You'll receive the ETH after payment confirmation. The crypto-buying process on LocalCryptos is safe, beginner-friendly, and convenient. 
#2. eToro
eToro is a trading platform previously famous for CFD trading but has become one of the most reliable places to buy crypto in recent years. eToro allows buyers to purchase several cryptocurrencies with PayPal, including Ethereum, Ethereum Classic, Bitcoin, Bitcoin Cash, Binance Coin, Cardano, Litecoin, Dash, and more.
The platform even provides a dedicated eToro wallet, though not for every crypto (yet). However, at least it supports Ethereum. This makes eToro beginner-friendly to buy Ethereum. However, let the wallet be a placeholder as you look for a more solid and secure wallet. It's good practice not to let your crypto hang around any exchange for too long since exchanges are susceptible to all kinds of online vulnerabilities. For some of the best wallet options in the market, see here. 
#3. PayPal
In highly welcome news, PayPal announced in October that they would start supporting the buying, selling, and holding of Ethereum, Bitcoin, Bitcoin Cash, and Litecoin on their platform. They also signaled support for the currency as a funding source for millions of merchants worldwide. 
There's a caveat, though: this functionality will first be only available to eligible US accounts. Ethereum enthusiasts in other countries who use PayPal may have to wait a bit longer. 
Cost and Safety Implications
Buying Ethereum with PayPal is generally safe, especially since you can always initiate a chargeback if the seller doesn't release ETH. However, be sure to use the function only if necessary; otherwise, overstretching it could get your account blacklisted by PayPal. 
Final Thoughts
Ethereum is currently roaring, and by all indications – it will continue to do so in coming months (and most likely years). With the impending protocol upgrade and an already incredibly bullish run, the currency shows no signs of stopping. With PayPal being one of the 'mainstream' payment methods today, it's gratifying to know you can purchase the currency using the platform.