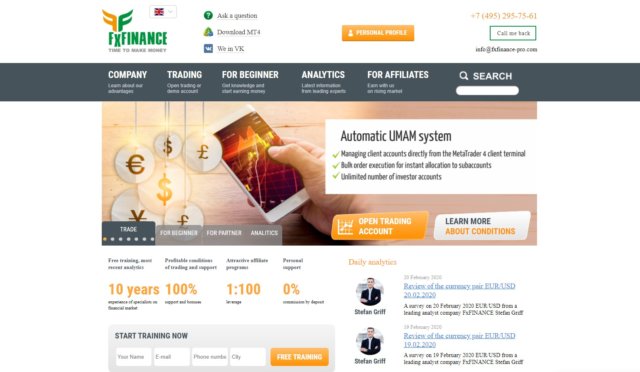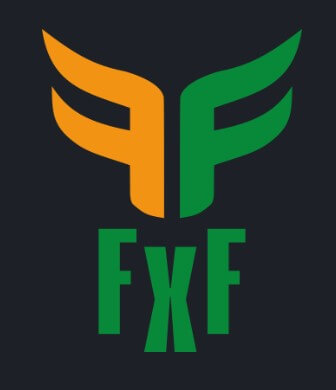 FXFinance is a foreign exchange broker based in Cyprus. They claim that by combining first-class specialists, the best training programs, trading services, and profitable tools under the brand of FxFINANCE Group of Companies, they have made work on financial markets truly fascinating, with brilliant prospects for everyone. We will be using this review to delve into the website and services on offer to see how they fare against other competition and to see if they are the right broker for you to use.
Account Types
It seems like there is just the one account type available if we are wrong about this we will outline any differences as we go through the review in each individual section.
Trading Account: The account can use the MetaTrader 4 or FXFinance UTIP Trader platforms, it can be leveraged between 1:1 and 1:1000, spreads start from 3 pips for forex and 5 pips for CFDs. There are no added commissions on the accounts and the stop out level is less than 20%. The account can have up to 1,000 trades or orders open at any one time.

There is also a swap-free (Islamic) version of the same account should you not be able to pay or receive interest charges.
The broker does offer two VIP account options: Gold and Platinum. An initial deposit of $50,000 to $100,000 is needed to access the Gold account, while the Platinum account requires a deposit in excess of $100,000. A few of the benefits of these accounts can be seen below, but there are many more. Visit the broker's website to view the additional perks of these accounts.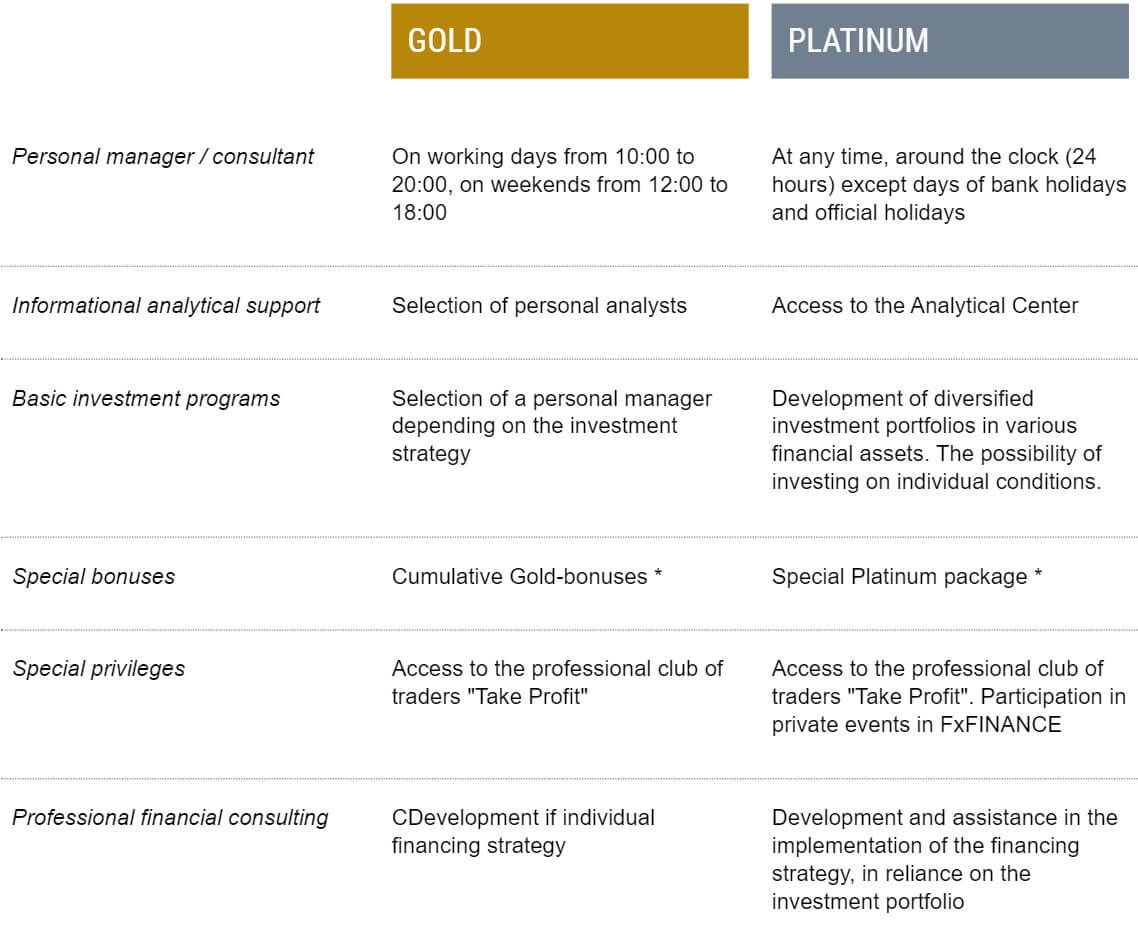 Platforms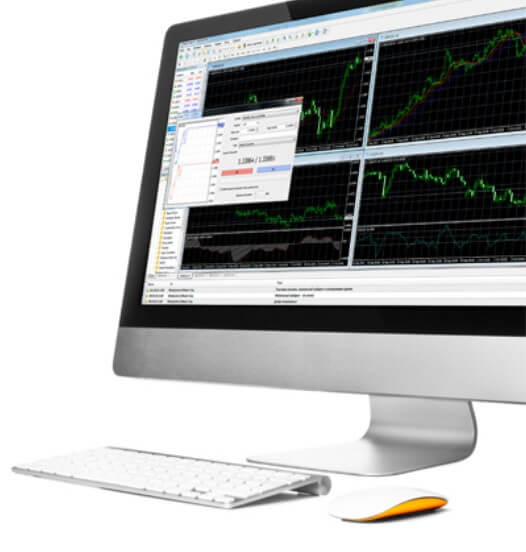 While the account section indicates more than one platform is available, the trading platform section of the site only mentioned MetaTrader 4 so we believe that this is the only platform currently available. MT4 is offered for both Windows and iOS-based systems, as well as for Android devices. The system requirements for each are provided on the broker's website, as are download links for each of the versions. There are certainly no problems to report here, as MetaTrader 4 has been viewed by most to be the top platform in the world for over a decade now. Even with MT5 having been released several years ago, many FX traders still opt to use MT4 for their trading needs.
Leverage
Leverage can be selected from 1:1 all the way up to 1:1000 when first opening up an account, we would suggest sticking to 1:500 as the risk increases exponentially the higher you go. You can request for the leverage to be changed on an already active account by contacting the customer service team.
Trade Sizes
Trade sizes start from 0.01 lots and go up in increments of 0.01 lots. We do not know what the maximum trade size is, but we do know that you can have up to 1,000 trades or orders open at any one time.
Trading Costs
There are no added commissions on any of the accounts as they all use a fixed spread system that we will look at later in the review. There are swap charges which are fees for holding trades overnight, Islamic swap-free accounts are available should you not be able to pay or receive swap charges due to your beliefs.
Assets
The assets have been broken down into various categories, we have outlined the instruments within them below.
Forex: AUDCAD, AUDCHF, AUDJPY, AUDNZD, AUDSGD, AUDUSD, EURAUD, EURCAD, EURCHFM EURGBP, EURJPY, EURSGD, EURUSD, GBPAUD, GBPCAD, GBPCHF, GBPJPY, GBPSGD, GBPUSD, NZDCAD, NZDCHF, NZDJPY, NZDSGD, NZDUSD, USDCAD, USDCHF, USDJPY, USDMXN, USDNOK, USDSEK, USDSGD, USDZAR.
Stocks: Plenty of stocks are available to trade including Apple, Merican Express, Cisco, Walt Disney, FedEx, Nike, and Yahoo.
CFD: Silver, Gold, WTI Oil, Brent Oil, and Natural Gas.
Indices: ASX 200, CAC 40, DAX 30, FTSE 100, IBEX 35, NIKK 225, SPX 500, STOXX 50, NQ 100, HSI 50.
Spreads
The spreads on offer from FXFinance are fixed, which means that they remain the same and do not change based on the markets or volatility. Spreads start from 3 pips in the EURUSD pair, different pairs have different spreads though, as we can see that AUDCAD has a spread of 7 pips and EURGBP has a spread of 5 pips.
Minimum Deposit
Strangely, we looked everywhere and just could not find any information on the minimum deposit, this is normally the first thing shown, but not here.
Deposit Methods & Costs
There is a list of the available deposit methods and they include OKPay, SorexPay, QIWI Wallet, Visa/MasterCard, WebMoney, Yandex Money, Wallet One, Moneypolo, Unistream, Sberbank, Alga-bank and Bank Wire Transfers. The majority of the methods above do not have any additional fees when depositing, we have outlined the one below that do.
WebMoney – 0.8% fee
Bank Wire Transfer – Commission from your own bank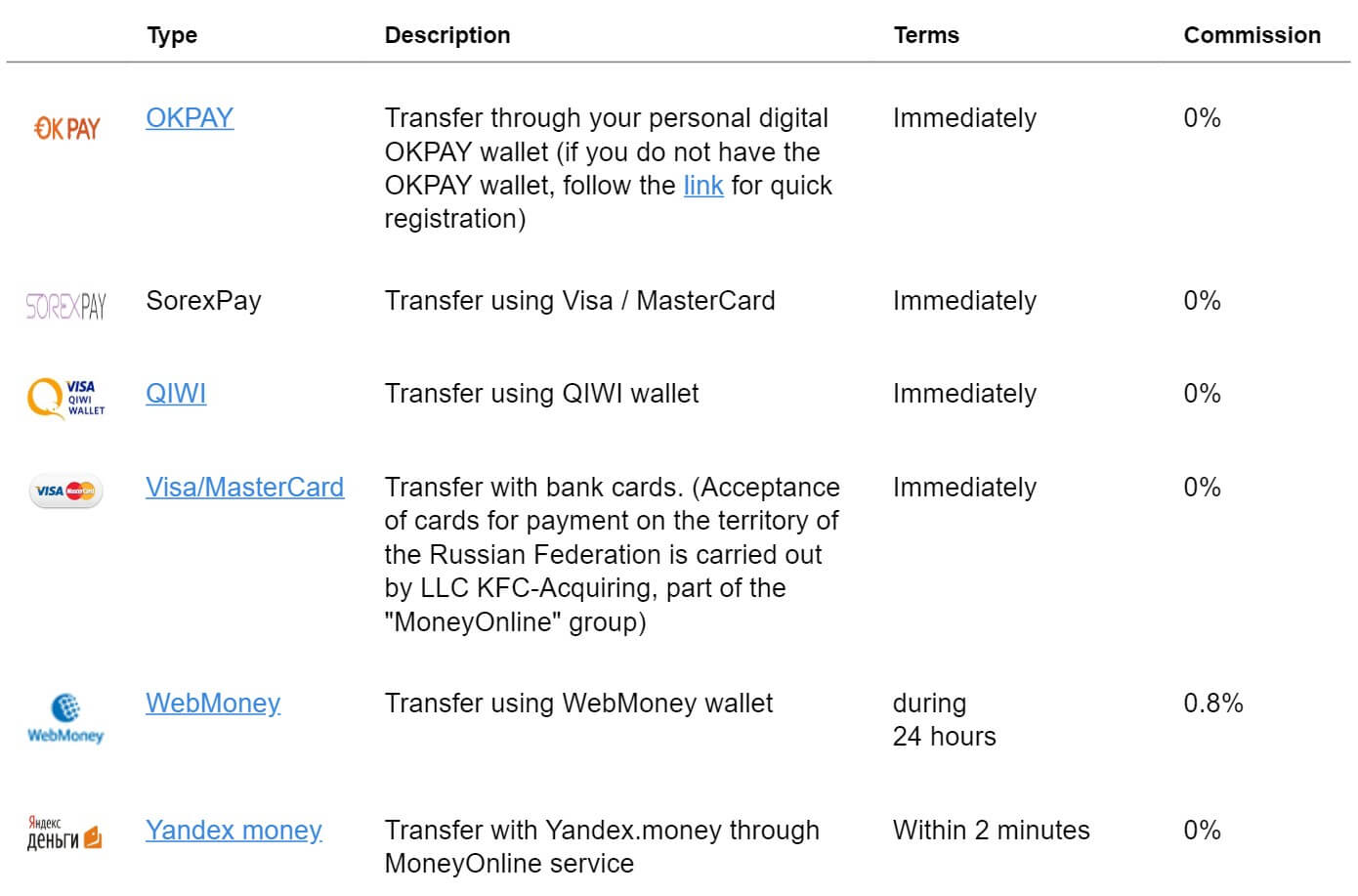 Withdrawal Methods & Costs
There are fewer ways to withdraw, we have outlined them below along with their applicable fees.
WebMoney – 1.6% fee
QIWI Wallet – 3% fee
SorexPay – $6.8 + 3% fee
Visa/MasterCard – 3% fee
Yandex Money – 3% fee
It is strange that Bank Wire Transfer is not listed there as that is normally the most used method.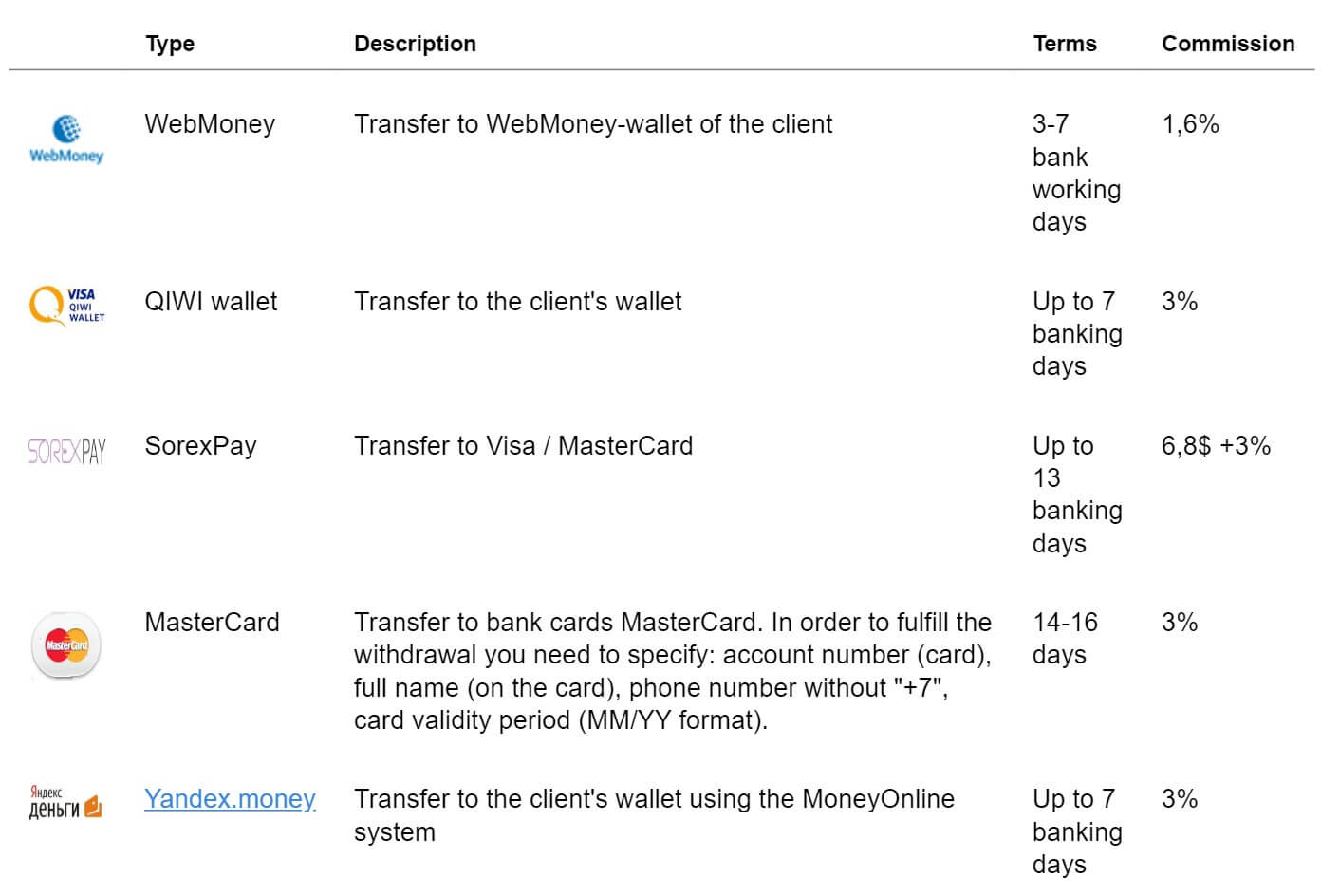 Withdrawal Processing & Wait Time
Each method has its own estimated withdrawal times, we have listed them below.
WebMoney – 3-7 bank working days
QIWI Wallet – Up to 7 banking days
SorexPay – Up to 13 banking days
Visa/MasterCard – 14-16 days
Yandex Money – Up to 7 banking days
Some of the methods take an extreme amount of time and we would be very disappointed if we had to wait 14 days for the withdrawal to process.
Bonuses & Promotions
There is a bonus section, however at the time of writing it does not appear that there are any active promotions as the page is blank. If you are interested in bonuses then we would recommend contacting the customer service team to see if there are any coming up that you can take part in.

Educational & Trading Tools
There are a few different aspects of the educational side of the website. The first is a set of economic articles however they haven't been updated since November 2018. An economic calendar is also available, this details different news events that are coming up as well as what potential effects they could have on the markets. There is an opinion section, showing the opinions of an expert, though again this has not been updated since November 2019. There is some actual trading too, where you can get guidance from experts, but the quality of this is not known to us. Finally, there is a glossary of trading-related terms that outline the meaning of various terms related to trading.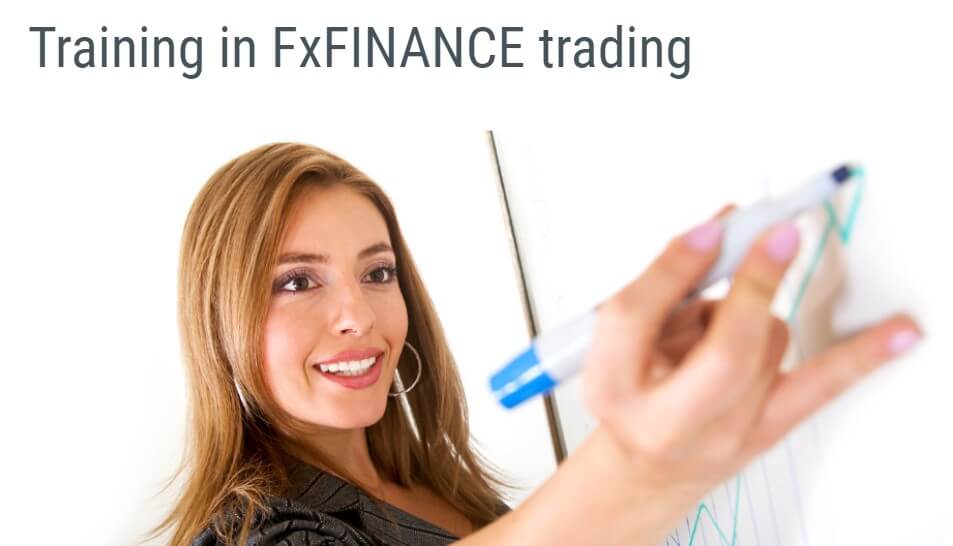 Customer Service
The customer service team can be contacted by using the available phone number, email address of call back service, there is not an available postal address.
Phone: +7 (495) 295-75-61
Email: info@fxfinance-pro.com

Demo Account
Demo accounts allow you to trade without any risk to your own capital and are a perfect way to test out new strategies. Demo accounts are available from FXFinance, the trading conditions will mimic the available account, we do not know if there is an expiration on the account though.

Countries Accepted
The following statement is present on the website: "Services are not available for residents of the United Kingdom and the United States." As for other countries aside from the U.S., we are unsure as to if there are any exclusions.
Conclusion
We still don't actually know how much is required in order to open up an account which his still a little strange. There is just the one account type and just the one trading platform on offer (if we don't count the swap-free version). There are enough assets to keep you busy and when we look at the deposits and withdrawals, and there are plenty of options with no deposit fees. However, there are slightly fewer options when it comes to withdrawing and there are now also added fees for all the methods in order to get your money out. The spreads are also quite high which can make trading very expensive. As such, be sure to carefully weigh the pros and cons before making a final decision about this FX broker.