A2Trade is an offshore broker regulated by the Financial Services Commission of Mauritius and offers a wide range of assets including Cryptocurrencies and special crypto withdrawals. The regulation license points to another owner company – Centrum Capital Ltd. This financial and investment banking company is public on the Mumbai Stock Exchange. There is no available information that confirms connections of A2Trade with this company. The owner of the website is Aragona Capital, another company involved in Cyprus. Furthermore, the A2Trade bank account points to an address in Belgrade, Serbia. A2Trade has another domain ending in .com. This is a Crypto Exchange registered in Estonia.
The overall quality of the A2Trade broker website does not show a professional approach as with top tier brokers although that does not mean A2Trade does not have anything to offer. We will evaluate each section to make sure traders have a good picture of what A2Trade can deliver.
Account Types
Account types are completely obscured to the point clients might think there is no selection. What we know is that four account types are mentioned, scaled according to the minimum deposit. Standard Account requires $500, Silver $5,000, Gold $10,000, and Platinum $25,000 deposit. According to some legal documents, these accounts can have different orders execution and other undisclosed parameters. We have encountered some problems during the creation process as credentials sent to the email were not correct. Although doing the registration process through the MT5 platform is a good alternative.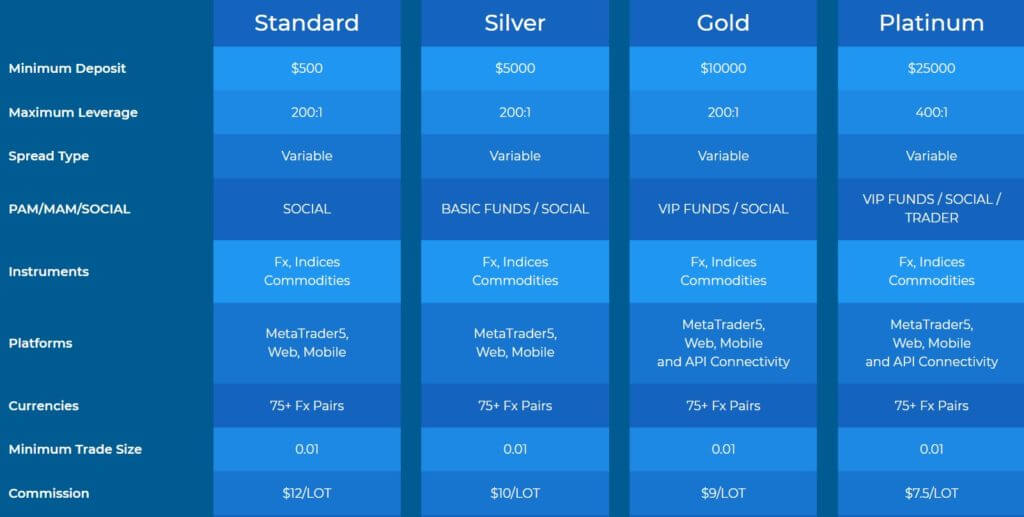 Platforms
A2Trade is focused on Metatrader 5 platform only. This platform is available for Windows, Mac as well as for smart devices running on Android and iOS. For those that do not want any installation process, the web MT5 platform is available too. A2Trade servers responded after a few seconds before the connection to the platform was established. Ping time once logged in was 39ms. The platform is updated to the latest version although registered to Aragona Capital company in the Cayman Islands.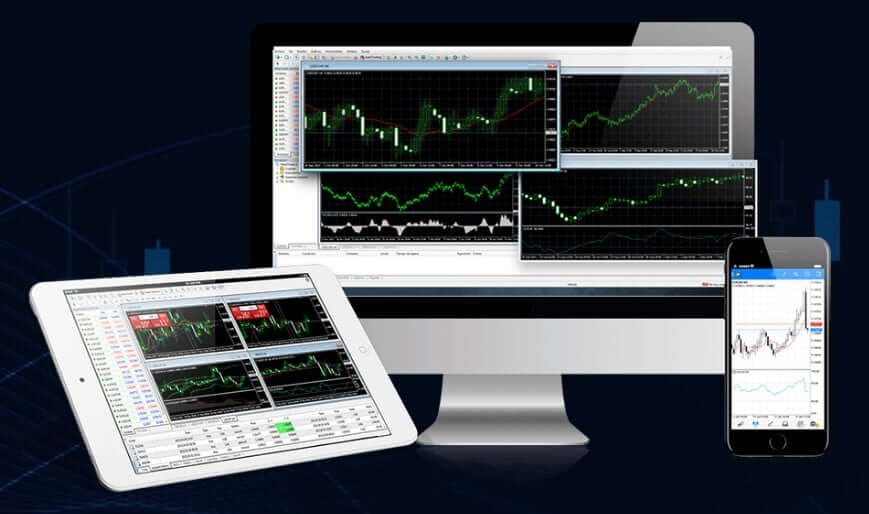 All settings are to defaults but the chart screens were not receiving any feedback from the servers. The reason behind this is that all assets do not have normal names but with a dot at the end. After some testing, the average execution time was consistent at 130ms which is considered as a top tier in the industry. The asset information has all the important points except the leverage. All orders are Good Till Cancel and filled Immediate or Cancel.
Leverage
As the information about the account types is non-existent on the A2Trade web site, visitors could not see what leverage is available until they register and log in to the Members Area. Upon making a new account, clients will be able to select the leverage from 1:100 to 1:500. For Crytpo there is no leverage, unfortunately.
Trade Sizes
Trade sizes are in micro-lots or 0.01 lots. The maximum trading volume is 100 lots and increment volume steps are also in micro-lots. This setting is a common level among brokers and provides good control for risk management. The same level applies to metals except for copper, and Bitcoin trade volumes are also in micro-lots, with a maximum of 1000 coins.
Trading Costs
A2Trade has not disclosed any information about the costs associated with their accounts or trading. From the Terms and Conditions document the fees are mentioned in categories like Swaps, Commissions, Spreads, and Markups. Speaking of swaps, they are tripled on Fridays and are in normal values. The list published on the A2Trade website shows incorrect swaps and it is not live. Information on that list lacks some important figures like the spread but shows some positive swaps like for the Gold at -15 and +2 points for short position. The commission is not applied to Forex according to the instrument's specification window in MT5. For Cryptocurrencies, there is a 0.4% commission per lot and swap levels are normal. For example, BTC/USD has a -55 points overnight charge per coin on both positions.
Assets
A2Trade has a total of 144 assets to trade which is not a lot comparing to other brokers as it lacks some of the classes. The website presents Forex, Indices, Stocks, and Commodities, leaving out the Crypto class. Clearly outdated, we have also confirmed from the platform that there are no CFD Stocks offered too. Starting with Forex, a total of 80 currency pairs are listed and by all standards, this is a great range. All majors and crosses are listed and alternative forex trades will be satisfied with exotics. For example, CHF is crossed with PLN, DKK, NOK, JPY, HUF, SEK, and SGD which is rare to see. Furthermore, SGD/HKD, HKD/JPY, SEK/JPY, TRY/JPY pairs are very interesting.
Precious metals range contains all the metals popular for trading nowadays. Gold, Silver, Palladium, Platinum, and Copper are listed in their MT5. To mix this up, A2Trade offered more underlying currencies for Gold And Silver. Therefore you can find AUD, CHF, EUR, USD, and GBP crossed with XAU and XAG. As far as other brokers do, it cannot be better than this.

Under Commodities, the range is close to basic. WTI and Brent Oil are available with the addition of Natural Gas. For many Forex traders having two Oil types is good enough.
The indices range is average compared to other brokers. A2Trade decided to offer a good but not extended range as with Forex. A total of 12 Indices are available at the moment, covering all majors like the S&P500, Nasdaq 100, DAX 30, with the addition of some less common like SMI Swiss Blue Chip companies index and Spain 35.
Probably because of the connection with the A2Trade Cryptocurrencies Exchange, the range of cryptos is among the best in the industry. A total of 39 instruments are available. This is the list of Crypto: Bitcoin, Bitcoin Cash, LiteCoin, Dash, Ethereum, Ripple, Monero, OmiseGO, Zcash, Basic Attention Token, EOS, IOTA, and Neo. If you combine these with different base currencies and even precious metals, you get something like BTC/XAG, XRP/GBP, ETH/JPY, BCH/XAU, and more. The only drawback here is the absence of any leverage.
Spreads
As with other important information on the A2Trade website, the spreads are not disclosed. To see the spreads, traders need to open an account and log in to the MT5 web or a desktop platform. All spreads are floating and are very reasonable. For example, the most traded currency pair, EUR/USD has a spread of 1 pip, AUD/NZD has an acceptable 2.7 pips spread and exotic like CHF/SGD has 6.5 pips. Other exotics and majors do not deviate from these values.
In the Metals class, the spreads are also very competitive. XAU/USD has 21 points spread that put A2Trade to the top 30 brokers with the best Gold spreads. Silver has an even lower spread at 12 points. Platinum is around 14 pips and Palladium 40 pips spread.
Cryptocurrencies spread levels are in line with the complete range. BTC/USD has 22.8 pips spread, but take into account the 0.4% commission. These cryptocurrency spreads are also one of the best in the industry.
Minimum Deposit
This information is available from the member's area only. What we have noticed is three options with different minimum deposits. So, investors can choose $1, $20 and $50 minimum deposit. We are not sure what other options could be available for other countries.
Deposit Methods & Costs
The three options we saw are all related to crypto- Bitwallet, Coingate, and B2B InPAY. This broker did not offer us a Credit Card or the Bank Wire options mentioned, meaning traders will not have chargeback protection. For bigger, corporate deposits a Bank Wire is addressing a bank in Serbia. Also note that Coingate will charge a fee of 1% of the deposit value, Bitwallet 4% and B2B InPAY 1%. A2Trade does not state any additional fees. For those with the Bank Transfer option, the minimum deposit is $50 and will take up to 24 hours to complete.

Withdrawal Methods & Costs
Since all possible withdrawals are not disclosed anywhere, we will mention what is offered to us. Bitwallet and B2B InPAY. Like with the deposits, no Cards or Bank transfers method is possible. Bitwallet will charge you a 4% commission plus $40 for a withdrawal with an allowed minimum of $20 and a maximum of $5000. B2B InPAY does not charge a fee, minimum of $1 and a maximum of $10.000. The only currency available for withdrawals is the USD.
Withdrawal Processing & Wait Time
The A2Trade Payments page states that any profits realized will have to be transferred by Bank Wire or in Crypto and the initial funds using the same method for deposit. A2Trade will process the request in 48 hours. Bitwallet withdrawal time is 0-1 hours and B2B InPAY takes up to 24 hours to complete. Bank Wires take the usual of up to 7 working days.
Bonuses & Promotions
A2Trade does not offer any bonuses based on trading, only referral rewards. Introducing Brokers, Broker-Dealers, Affiliates, Money Managers, are all accepted for this program.
Educational & Trading Tools
Social trading or copy-trading is available with A2Trade. There are clear instructions on how to join but it is also possible to become one of the signal providers that receive a cut. PAM program is available too. As for education material, there is none. A2Trade has not put much effort into any tools except two economic calendars. The first one is very basic, with a rudimentary filter and no additional info on any event. The MT5 Calendar is the familiar classic MetaQuotes event calendar without filters available and event description with historic level charts. News or analysis features are not present.
Customer Service
A2Trade has some phone numbers that are not available and no chat. We have noticed a Telegram channel used instead. The email response time is longer than 24 hours.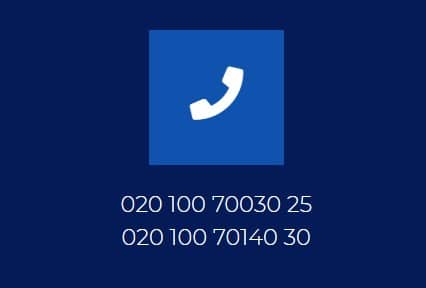 Demo Account
The Demo Account creation process has some glitches if this is done through the client portal. Namely, the demo will not show up or any login information is sent. This can be avoided by opening the demo within the MT5 platform. The demo will have the option to select the leverage. There is no information about how long the demo will last or to what Account Type it reflects.
Countries Accepted
A2Trade does not mention any information on this subject. Judging from the payment methods, we think the coverage is better than usual.
Conclusion
In terms of funds protection or regulation, A2Trade has none in practice. Crypto is an unregulated class of Finance and therefore all risk fall to the investors. Furthermore, the very complex structure behind A2Trade is a great barrier to claim the Financial Services Commission of Mauritius can protect any investor. A2Trade is not listed on any benchmark sites and search engines do not pull a lot of data about anything relevant. On the other hand, the Forex and Crypto assets range is great, but what is also very appealing is the ability to use crypto for deposits and withdrawals. Finally, brokers like this do not need a lot of attention and the priority is to be able to keep the crypto options and open to traders from hard to reach countries, like the United States, Japan, etc.