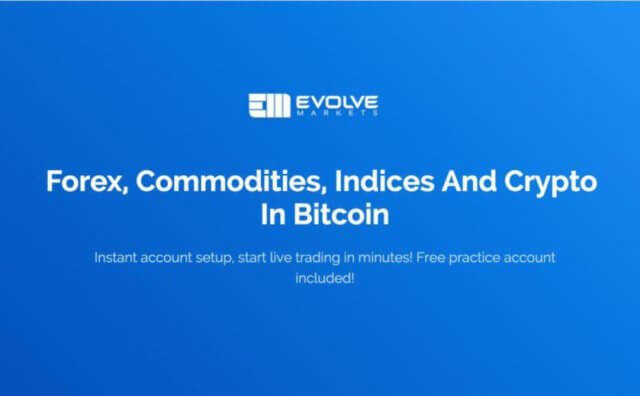 Evolve Markets is a crypto oriented, unregulated, STP model, an offshore broker with an exemplary image. It is hard to trust crypto-only brokers, especially if we know that bitcoin transfers are permanent. Evolve Markets is a typical new age, an emerging trend in the CFD trading industry that follows the use of cryptocurrency. One of the key selling points of Evolve Markets is not just the ability to deposit in crypto but one of the best user ratings in this category of brokers.
Since its establishment in 2016, the broker managed to receive and sustain a good reputation in 3 years during which they operate. As they probably know, other users opinion is the core for gaining trust, the most important element, especially knowing that no regulation is signed to help with this. Few will satisfy with the IBC (International Business Company) registration they possess. Whatsmore, Evolve Market's website is well designed, minimalist, without typical marketing and, of course, presenting user feedback on their main page. Other than that, features are very fast deposits and withdrawals, cold storage, high leverage, and from what we have seen, very good transparency. This review will evaluate Evolve Markets in sections to provide the best insight into services.
Account Types
As Evolve Markets is relatively new and follows the minimalist approach, they offer only one account type. Raw spreads and a commission is included for all trading instruments, although different figures are for Forex and Cryptocurrencies. The unnamed account provides the same trading conditions to the Metatrader 4 and 5 platforms. The MT4 is deprecated as it has some issues and does not provide the same trading conditions.
It is very easy to set up a live account with Evolve Markets, the minimum deposit is low enough not to be a barrier but know that the only currency accepted is Ethereum and Bitcoin for now. LTC and BTC based accounts may not be easy to adapt to for some traders that are used to see USD or EUR figures in their trading platforms. Security measures are 2FA with Google Authenticator, cold storage, no automated or API sending for withdrawals, and encrypted user data. Swap-Free accounts are not mentioned.
Platforms
MetaTrader 5 and 4 are available in all of their iterations, For PC and Mac, for mobile devices running on Android and iOS, and as a web-accessible platform without any installation. The process of registration, downloading and installation steps are very easy as the broker follows the idea if simplicity and logical information placement. The MT5 will quickly find Evolve Market's two servers, Demo and Live. The ping to the Amsterdam servers is 63ms, a very good response time. Other servers are also available in London, Singapore, Tokyo, and Sydney. Interestingly, the Sydney server showed better ping even though it was the farthest from our location.
The client is updated to the latest version with a UK number typed in the about window which is not disclosed on the website. The default chart layout is not by default, what you will see is 3 charts of the major cryptocurrencies on M5 timeframe and one with EUR/USD on Daily. The windows are centered leaving a space to the right. There are no indicators on any charts by default. Evolve Markets wants to present fast, crypto trading with the addition of classic Forex setups. There are also a lot of custom indicators that are added in the directory, so it can be said the MT5 is upgraded for more advanced traders.

The assets symbols are categorized into "Pro" subgroups, as the broker had two account types in the past where Pro was one of them, and this is just a leftover. The Crypto category did not have this Pro subgroup and each crypto had its folder as they are commonly crossed with different assets. The instruments' specification panel contained all the information, including the commission. Note that the Trade Terminal does not have the Commissions column enabled or available, so the only insight into the commission is from the specifications panel. The execution time is one of the best in the industry, consistently just below 70ms without deviations. Automated trading, scalping and other types of trading are not prohibited.
The MT4 platform has a similar ping rate to the same Amsterdam server. Chart layout is not by default, this time the broker wants to show versatility by showing 4 charts, one major Forex, Crypto, Metal, and Index all set to H1. There are no special indicators added in this version and also the instruments symbols do not have the "Pro" subgroup. The Crypto category does not have the same number of coins as with the MT5. Here you will only find Bitcoin, Ethereum and Litecoin, with different currency quoting.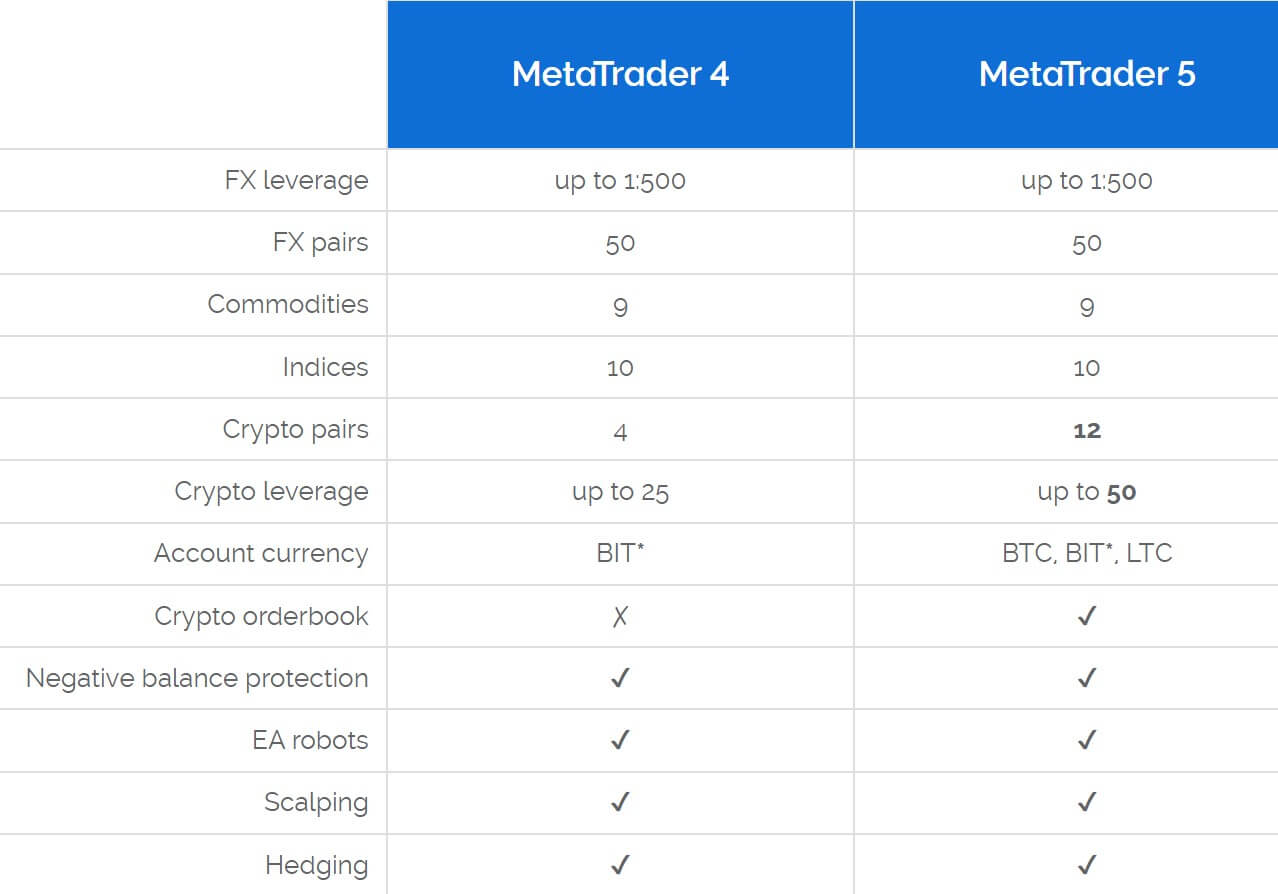 The execution times are somewhat longer than with MT5 and around 90ms, which is still great. In MT4 the commissions are not presented in the instrument specification panel but they are present in the Trade Terminal. This platform also does not feature the Crypto order book and the only possible base currency is in BIT (1 millionth of Bitcoin).
Note that Evolve Markets experienced an internal error on 11/23/2017 for Thanksgiving, users reported a sudden drop of BTC/USD to $471 price level, which never happened in reality. The broker responded and reverted all the clients' positions before the incident, according to the traders' reports. This incident took a hit on the broker's reputation although it is also a sign that the company is genuinely interested to keep their image. The MT4 platform also had some connectivity issues reported by clients.
Leverage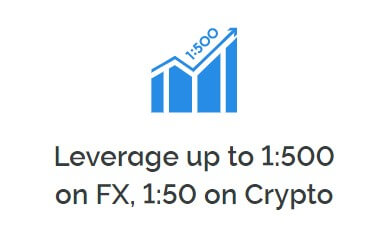 The broker states that maximum leverage is 1:500 for Forex and 1:50 for Cryptocurrencies. These levels were exactly what we found in both platforms. The only exception was the Tezos with the leverage of 1:2. Evolve Markets has a great overview of trading instruments online, with a filter that you can use if you seek a particular asset. The leverage of 1:500 on precious metals like Gold or Palladium is uncommon, but this broker can offer it as there are no restrictions by regulations. Also, this can be useful for low-risk Money Management to reduce the trade sizes, and therefore the commission.
Trade Sizes
Evolve Markets trading is completely set in micro-lots. The minimum trade size of 0.01 lots is for all assets, as well as additional volume steps. The maximum volume stated in the MT5 specification window is 100 lots for currency pairs but not for the exotics and some minors where the maximum is 50 lots. All other assets are set to 100 lots maximum except for the cryptocurrencies. Bitcoin is set to 250 lots, Ethereum – 500 lots and the rest follow these two limits, some of which are volume capped to 250 lots, like Litecoin. Two Precious Metals have a Freeze level set to 1 point, these are Palladium and Platinum. This level prohibits any trade manipulation if the price is in range (1 point).
As of November 18th, 2019, the broker will change the Indices trading contracts to 1 per lot. Evolve Markets also do not have any Stops level (0) for all trading instruments, meaning traders can put their Stop Loss or Take Profit orders without price margin requirements. The broker does not have the usual margin management – Margin Call is set to 80% and Stop Out is at 30%.
Trading Costs
Evolve Markets updated their commission calculation to be in percentages since 15th November 2019. This was done for the commissions to be easier to calculate as MT5 does not show them in the Trade Terminal. Commissions on Indices, Forex, and Commodities, are now 0.0035% on both MT4 and MT5 platforms. The commission for Cryptocurrencies is 0.075%. The broker is transparent with the fees on their website and also has a blog post about how to calculate commission for different instruments, by steps. The commission will be charged at the opening of trade.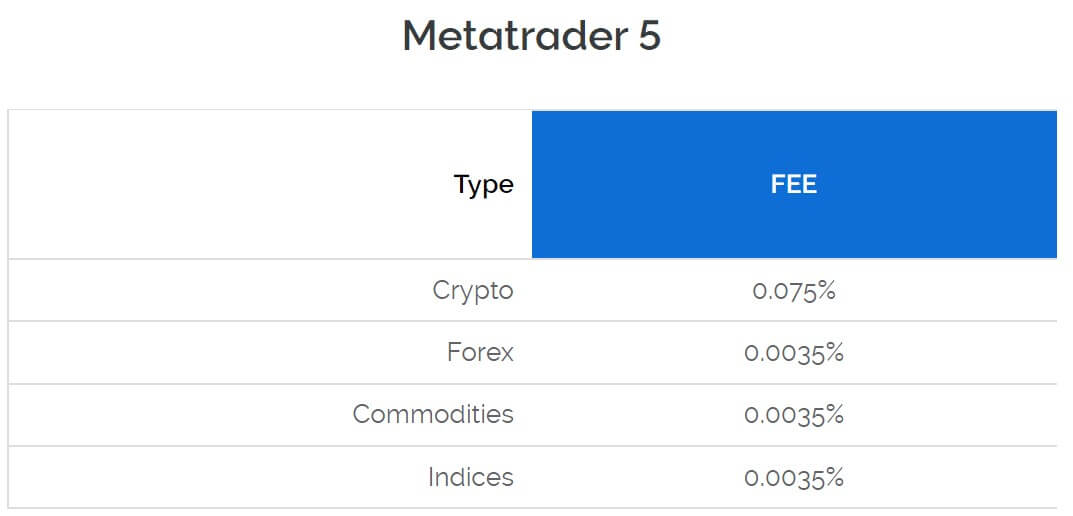 Swaps are under normal levels with frequent positive figures. Forex swaps are calculated in points, tripled on Wednesdays. The most liquid currency pair, EUR/USD has 3.744 points positive on short and -11.432 for long positions. Other major pairs have single a single-digit swaps that are marginal. In the exotics zone, the highest swap is attributed to the USD/CHN with -240 points for short and -480 points for long positions. USD/MXN has a positive on the short side – 159.3 points and -461.2 on the long. Similar swaps with one positive are for the ZAR, TRY, and NOK, while PLN, SEK, and THB have two-digit swaps. More interesting are the precious metals and cryptocurrencies. XPD/USD has an affordable swap of -15 points on both sides while Platinum -9 on both. Commodities have swaps tripled on Fridays.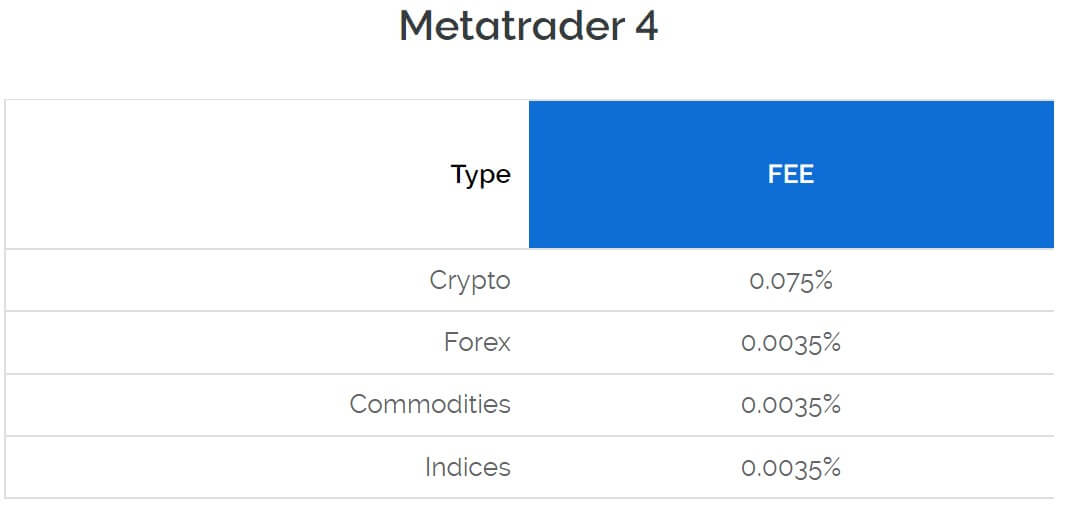 Crypto swaps are also calculated in points, so BTC/USD has -408 and -422 in a long position. Calculated in US dollars this is around $4 per Bitcoin a day. Swaps are tripled on Fridays for crypto. Other coins had proportionally similar swap costs. The broker does not have any other trading fees.
Assets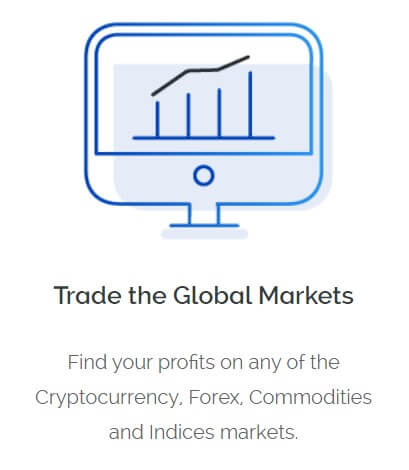 Evolve Markets has 5 categories, with each being deep enough to satisfy most traders. Starting with Forex, there are 50 total currency pairs. All majors are listed as well as the minors. To appeal to more demanding traders the list is expanded with exotics like the Scandinavian currencies with the EUR and USD and also NOK/SEK cross, USD/THB, TRY, SGD, RUB, PLN, MXN, HUF, HKD, and CNH, some of which have the EUR as the base.
Precious Metals list has all 4 majors, Gold, Platinum, Silver, and Palladium. This range is enough for all trader hedging needs. Spot Gold and Silver are also quoted in EUR. Trading sessions are not the standard, there is a 1-hour break at 21:00 and closes at 21:45 on Fridays.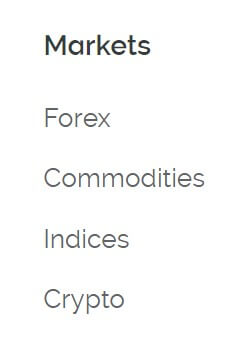 Commodities range is minimal and only energies. Both Oil types, WTI and Brent are listed with the addition of Natural Gas. Other commodity assets are not very popular with the new age, younger traders, hence they are not listed.
Indexes range is average, for most, it will be enough, Index traders that seek specific countries will pick another broker. Out of 10 listed, less common are Hang Seng 33, CAC 30, and IBEX 35.
Finally Evolve Markets' specialty, Cryptocurrencies. The range is not that expanded some may expect. There are a total of 12 listed tradeable digital assets. Some of them were not open for trading like the USD/XTZ, USD/ETC, USD/ZEC, USD/XMR, USD/XRP, USD/EOS, USD/DSH, USD/LTC, and USD/ETH, these do not have the trading purpose, obviously they are all USD quotes. All the majors are present with the addition of BTC/EUR, Litecoin, Dash, EOS, Monero, Bitcoin Cash, ZCash, Ethereum Classic, and Tezos.
Spreads
The spreads are variable and typical for STP brokers – very low, they have to be. Evolve Markets showcase some of the spreads on their front page as a live feedback window, although for the full overview clients will need to open the MetaTrader platform. The spreads for the EUR/USD are from 3 points to 17 at the session closure, showing low widening tolerance. Sometimes it is more important how much the spreads expand during volatility periods than the initial spread in low activity. The spreads for all Forex currency pairs are very competitive and fall into top tier trading conditions.
Precious Metals have similar spreads. Spot Gold vs USD had just 12 pips top during our observation. XPD/USD 300 pips maximum and XPT/USD 125 pips maximum.
The most interesting spreads are from the Cryptocurrencies. BTC/USD has one of the best spreads in the industry with 25 pips. ETH/USD – 32, Litecoin 49. Dash – 50 pips and EOS/USD – 0 pips most of the time. Similar spread levels are noted for the rest of the cryptocurrencies. To have this liquidity, Evolve Markets uses internal quotes, and also major exchanges like Bitmex Swap, Bitstamp, Bitfinex, and Coinbase Pro.
Minimum Deposit
The minimum deposit is whatever you need to open your first trade. There is no required minimum for the single account this broker has. This is great to test the broker's live account trading and the quality of other services.
Deposit Methods & Costs
The deposit methods are available in Bitcoin and Litecoin, with the ability to have BIT, BTC and LTC based account. 1 BTC contains a million Bits. There are no costs charged by the broker. The deposits do not require KYC or the documents upload, ID confirmation, phone number, etc. A deposit will be funded to the account after 1st transaction confirmation.

Withdrawal Methods & Costs
Withdrawal methods are also Bitcoin and Litecoin. The minimum withdrawal is 0.005 BTC or LTC. There are no fees associated with Evolve Markets.
Withdrawal Processing & Wait Time
The process starts with cold storage and submitted to the blockchain in a few hours, 24 hours tops.
Bonuses & Promotions
Evolve Markets does not feature any bonuses. For those that are interested in the Referral and IB programs, the broker has a transparent commissions table and solid conditions. One of the selling points is also very fast registrations without the KYC which is very convenient for referrals.
Educational & Trading Tools
Evolve Markets does not have typical educational material. What could be regarded as one place for reading is the Blog section, and their respective social media pages. The articles posted are a mix of announcements, educationals, and guides specific to the broker. Some of the examples are "How Evolve Markets Commissions Work", "Swap Rates Explained", "Introducing Dash Trading on Metatrader 5". The articles are minimal, without marketing and explain the topic fully. The blog is based on medium.com.
Customer Service
The customer service has very limited accessibility, only the ticket system is available. The Help section features a nice structure and a search bar, with short, to the point answers. The website is minimalistic but informative, with good transparency for the trading conditions, but not about the broker itself. Most of the trading information is available without the need to contact support. From what we have observed, Evolve Markets' staff is professional and thorough.

Demo Account
The Demo is easy to open as the Live account. The main page features a quick entry field for your email to which the credentials will be passed after verification. After that, you can log in through the web trader immediately or install any of the platforms. The Demo has almost the same ping and trading conditions as the live account. Multiple Demo accounts can be opened with different leverage, funds, and base currency. Any additional modification to these can be done within the Client's Portal.
Countries Accepted
Residents of the United States of America, Crimea, Sevastopol, Iran, Syria, North Korea or Sudan are not allowed as stated in the Terms and Conditions document. Interestingly, it is also stated that any country or other jurisdiction that is embargoed by the United States of America is restricted. This clause may point to close cooperation with the US authorities. Since Evolve Markets does not require KYC, it may prove difficult to prove the nationality of the client, especially if he uses IP masking methods.

Conclusion
In short, Evolve Markets is set to stand out in the category of crypto only brokers. They do this by having no KYC that is convenient and speeds up the process and protects the anonymity of the client. All these features are important for the impatient, new age trader. Whatsmore, trading conditions are almost ideal for the scalper types, EAs, and the rest of fast-paced strategies. Seasoned traders will also appreciate good assets range, transparency, and simplicity. All this comes at the cost of having no regulatory body that may stand as a cover if the broker faces problems. For the moment, Evolve Markets enjoys one of the best spreads, execution times, and ratings in the industry which may serve as good faith that your funds will be safe.