The crypto market has spent the weekend mostly without any big moves.  Bitcoin is currently trading for $9,469, which represents a decrease of 1.75% on the day. Meanwhile, Ethereum lost 4.2% on the day, while XRP lost 1.37%.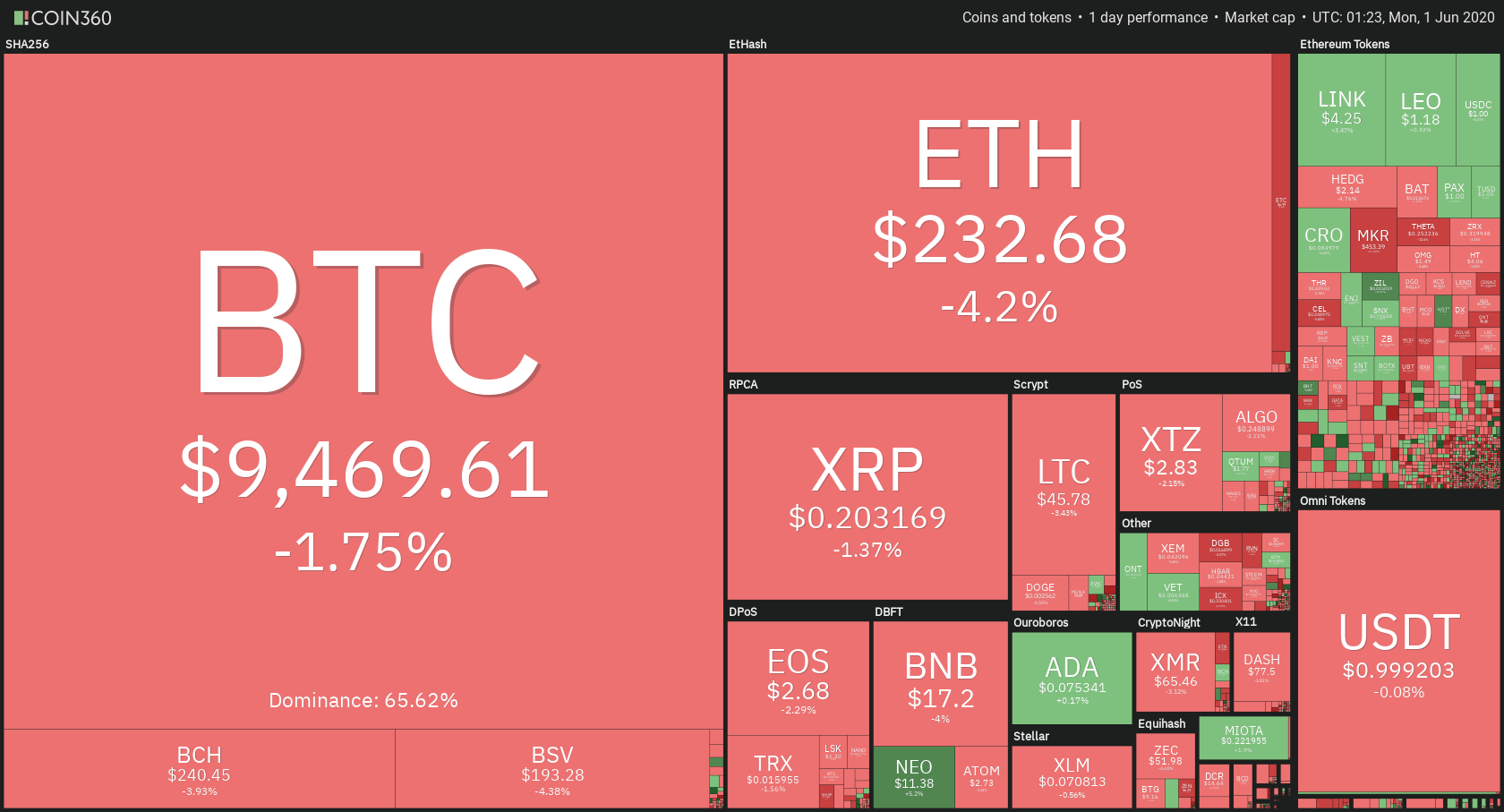 Zilliqa took the position of today's biggest daily gainer, with gains of 8.93%. Matic Network lost 12.56% of its daily value, making it the most prominent daily loser.
Bitcoin's dominance decreased slightly since we last reported, with its value currently at 65.62%. This value represents a 0.77% difference to the downside when compared to yesterday's value.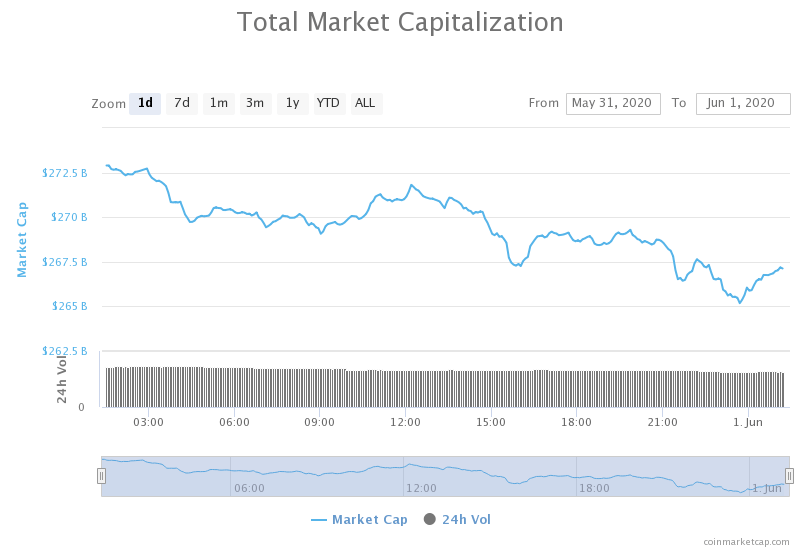 The cryptocurrency market capitalization increased when compared to Friday's value, with its current value being $266.8 billion. This value represents an increase of $1.3 billion when compared to the value it had on Friday.
What happened in the past 24 hours
John McAfee on his prediction
John McAfee, a controversial cryptocurrency advocate, posted a tweet stating that his previous prediction of Bitcoin reaching $1 million a nonsense and that people who believed his prediction are absurd.
He repeated that the prediction was a joke and that the statement is ridiculous, as "If Bitcoin ever hit $1 million, it's market cap would be greater than the entire North American Continent GDP."
_______________________________________________________________________
Technical analysis
_______________________________________________________________________
Bitcoin
The largest cryptocurrency by market capitalization spent the weekend without much movement, except for the one push towards $10,000, which got shut down pretty quickly. Bitcoin is currently almost at the same place as when we last reported on Friday. It is bound within the resistance level of $9,580 and support of $9,250.
Bitcoin's volume is slightly lower than during the past week, while its RSI is currently at 55.
Key levels to the upside                    Key levels to the downside
1: $9,580                                           1: $9,250
2: $9,735                                           2: $9,120
3: $9,870                                            3: $8,980
Ethereum
Ethereum has, unlike Bitcoin, made some moves over the weekend. The second-largest cryptocurrency by market capitalization surpassed its $225.4 resistance level, turning it into support. The push towards the upside even broke $240, but quickly returned below it. The move was accompanied by soaring volume.
Ethereum's volume is currently normalizing, while its RSI level came back from the overbought levels and is now at 60.
Key levels to the upside                    Key levels to the downside
1: $240                                               1: $225.4
2: $251.4                                           2: $217.6
                                                           3: $198
Ripple
XRP's chart showed us quite a bit of volatility throughout the weekend. The third-largest cryptocurrency by market cap had a bull run, which broke the $0.2 resistance without any effort, $0.205 resistance with a bit of effort, and then stopped at $0.214 when the bulls ran out of steam. The price has since returned to the $0.205 levels, where XRP is fighting for whether the price will end up above or below it.
XRP's volume increased when compared to the previous week, while its RSI level is currently at 53.5
Key levels to the upside                    Key levels to the downside
1: $0.205                                           1: $0.2
2: $0.214                                           2: $0.19
3: $0.227                                            3: $0.1785