In today's lesson, we are going to demonstrate an example of H1 breakout trading. We have come to know that it is an excellent trading strategy. It offers 1:1 risk-reward but maintains a tremendous winning consistency. However, the H1 chart is to maintain some attributes to offer us entry with the strategy. Today's example is one of the ideal charts with those attributes. Let us have a look.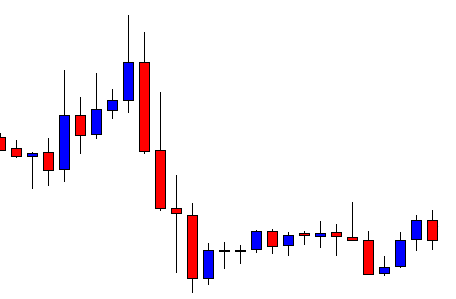 The chart shows that the price gets caught within two horizontal lines. The last candle comes out as a bearish Marubozu candle. Thus, It may be the beginning of a new bearish trend. Traders must wait for the price to continue its bearish move and make a breakout at the level of support.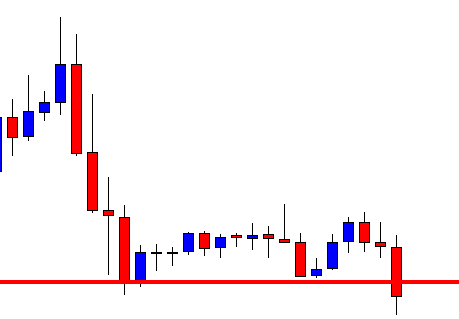 The price continues its bearish move. The last candle comes out as a strong bearish candle closing below the level of support. It is an explicit breakout. Here comes the trickiest part of this strategy. Traders must wait for the next candle to close below the breakout candle. Let us find out what the price does in the next chart.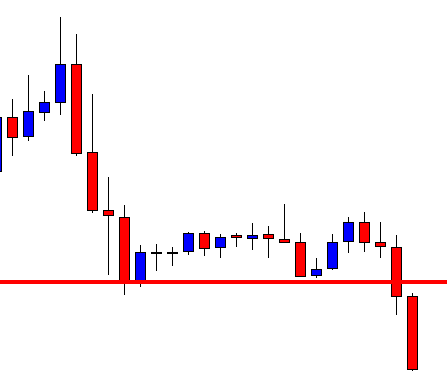 Look at the confirmation candle. This is one good-looking bearish candle. Traders shall look for such candle for the breakout and breakout confirmation to trade with H1 breakout trading. A short entry may be triggered right after the last candle closes. Let us find out the level of Stop Loss and Take Profit.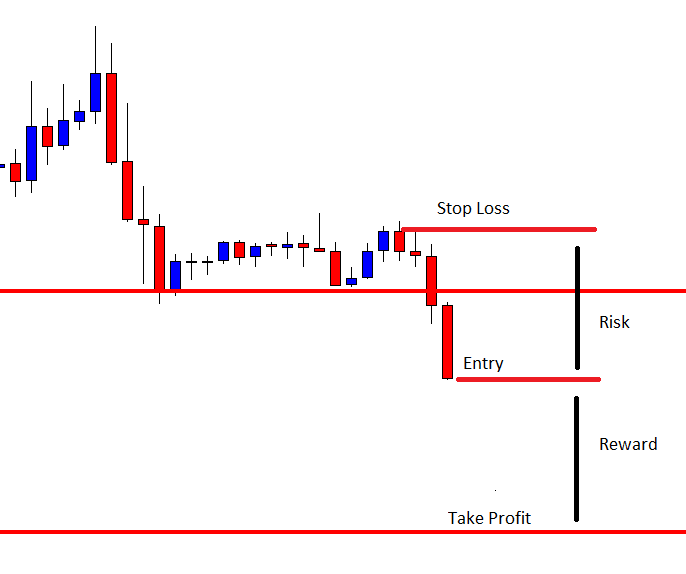 Measure the difference between Stop Loss to Entry and set the Take Profit at the level with the same distance. In a word, it gives us 1:1 risk-reward. It often travels more, but usually, the price consolidates after hitting the target with 1:1 risk-reward. Let us proceed and find out how the trade goes.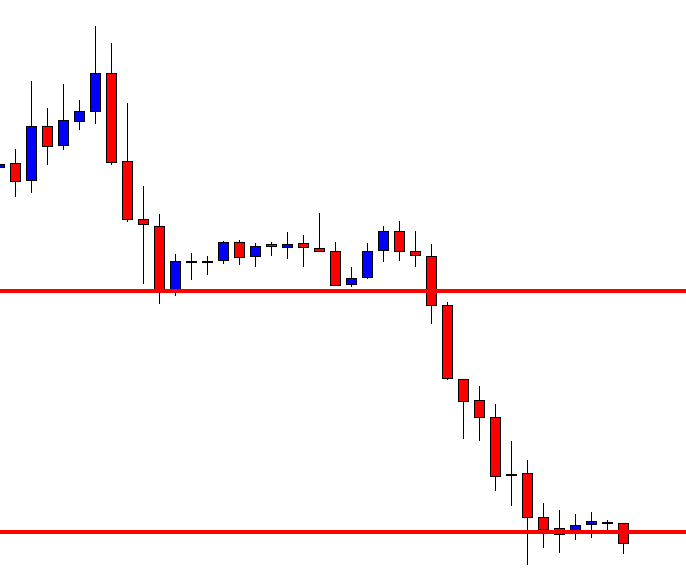 The price heads towards the Take Profit level with extreme bearish momentum. The level where we set Take Profit, the price seems to be making another breakout. It looks the sellers still have the controls. However, as far as H1 breakout trading is concerned, the sellers are out with the profit.
You might have noticed that after the breakout confirmation, how the price heads towards the South. It does not take any pauses. We must not be certain about the reasons since it is the Forex market. However, if we consider
The trend initiating candle
The breakout candle
The breakout confirmation candle
We see that three of these candles have all the attributes that the sellers look for in an ideal bearish market. In a bullish market, it is vice versa. If things go like this, H1 breakout trading is one of the most consistent winning strategies. In most cases, the price hits the target as we have demonstrated the example in today's lesson.