Vantage FX is a regulated broker that offers FX, commodities, indices, and Share CFDs. The company is regulated under the Cayman Islands Monetary Authority (CIMA) and their office is located on the Cayman Islands as well. This broker has received multiple awards, including Financial Trading Services Provider of the Year in 2017 and 2018, Best Customer Support 2016, and many more. A quick glance at their website made it clear that there are some financial opportunities here, but we felt that it was important to take a more in-depth look at this option. Stay with us to find out more about the three account types that are offered and to read about the best and worst things about this broker.
Account Types
This broker offers three different account types; the Standard STP, Raw ECN, and Pro ECN accounts. All accounts share the same trade sizes and offer access to the same tradable products and leverages, but differences come in the form of execution types, deposit requirements, and trading costs, with varying spreads and commissions.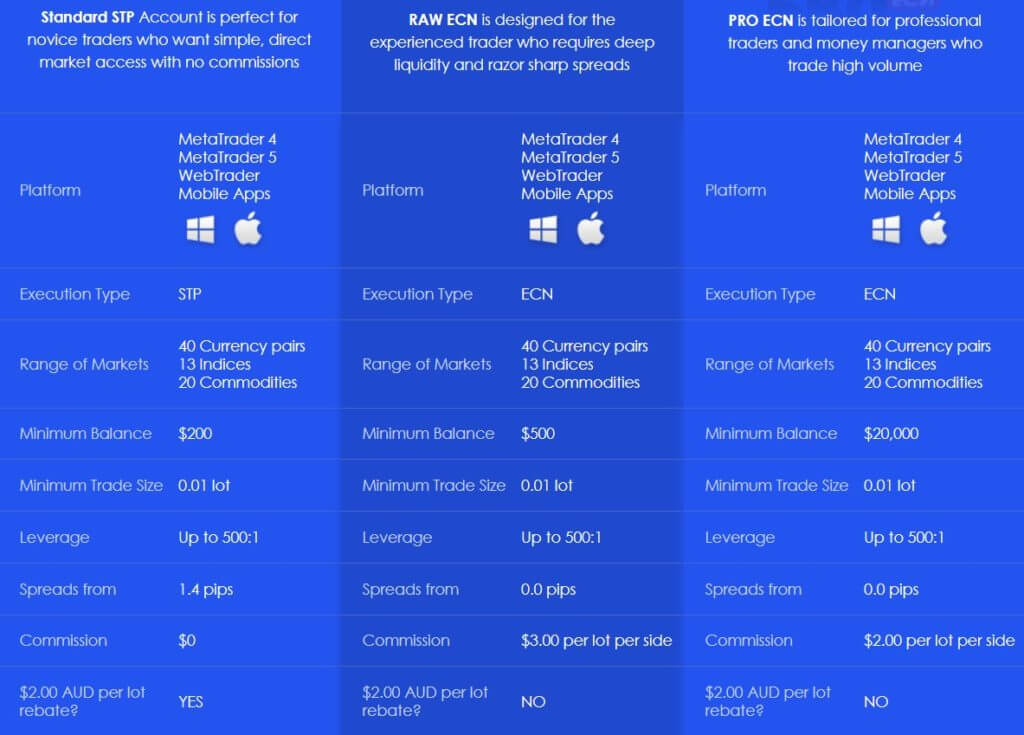 Another difference we noticed was the fact that the ECN Pro account doesn't support currencies in SGD, JPY, or NZD, while the other accounts do. Of course, all of the accounts support the most popular currencies, including AUD, USD, GBP, EUR, and CAD. Account type will affect which promotions the client can earn as well. The company notes that the Raw ECN account type is the most popular, so this could be worth considering if you're having trouble choosing. The broker will also allow traders to switch their account type by contacting support if they decide to do so. We've outlined some of the most important information for the accounts below.
Standard STP Account
Minimum Deposit: $200
Leverage: Up to 500:1 (Exceptions Apply)
Spreads: From 1.4 pips
Commissions: $0
Raw ECN Account
Minimum Deposit: $500
Leverage: Up to 500:1 (Exceptions Apply)
Spreads: From 0.0 pips
Commissions: $3.00 per lot per side
Pro ECN Account
Minimum Deposit: $20,000
Leverage: Up to 500:1 (Exceptions Apply)
Spreads: From 0.0 pips
Commissions: $2.00 per lot per side
Islamic Accounts: Islamic accounts are provided for clients who are unable to pay or receive swaps based on their Muslim faith. The broker charges administration fees on positions, in place of swaps, in order to keep these accounts compliant with Shariah law. Traders can choose between the Islamic Standard STP and Islamic RAW ECN accounts.
Account Approval: The company requires proof of identity documents for account verification, in compliance with their regulation. Australian clients can provide a Passport, Driver's License, or a notarized and valid Proof of Age card. International clients can also provide a National Identity Card, but all documents aside from Passports would need to be notified. Address documents are not required. The company typically approves accounts within 24 hours from the time documents are submitted.
Platform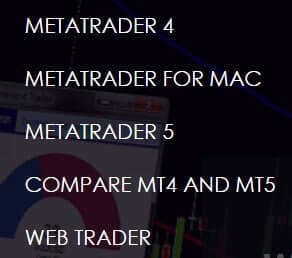 Both the MetaTrader 4 and 5 platforms are available for clients to choose from. Many brokers make the selection for their clients, so it's nice to see options here, especially since these are the most popular trading platforms in the world today. Both offer many similarities, although MT5 offers a few additional features. The company provides the same specifications, including tradable assets, on both platforms, so the decision would really only need to be based on the platform alone. Demo accounts are available on both platforms, so consider testing out one version or the other on a demo account if you're not sure which to choose. Both platforms can be downloaded on PC and MAC, through mobile apps, or via the WebTrader.
Leverage
This broker is offering leverages of up to 500:1 on all three of their account types. This means that traders can trade with up to 500 times the balance available in their account, which is much higher than the average leverage options we're used to seeing. However, the standard leverage offer goes up to 100:1 on all of the account types and leverages are limited to 200:1 on indices and 100:1 on energies.
It seems that the highest options are only available to those that have been approved to use them. You can also put in a request to use higher leverages if your trading strategy would require them. The company is probably looking at experience and the number of funds available here, so that they can limit loss for traders that they do need to feel are qualified to take higher risks. Taking everything into consideration, we'd say that leverage offers are average here, with high options for those qualified clients.
Trade Sizes
The minimum trade size is one micro lot (0.01 lot) on all account types. The broker doesn't go into much detail about maximum trade sizes, but we do know that 20 lots in the maximum trade size for precious metals. The broker will alert traders via email when their account reaches the margin call level of 80%. The broker will also inform their clients of the deposit that will be required to keep their positions open once the margin call level has been reached. If the account reaches the stop out level of 50%, all positions will be closed automatically.
Trading Costs
Trading costs are applied in the form of commissions, spreads, and swap rates. We've broken down each of these charges below.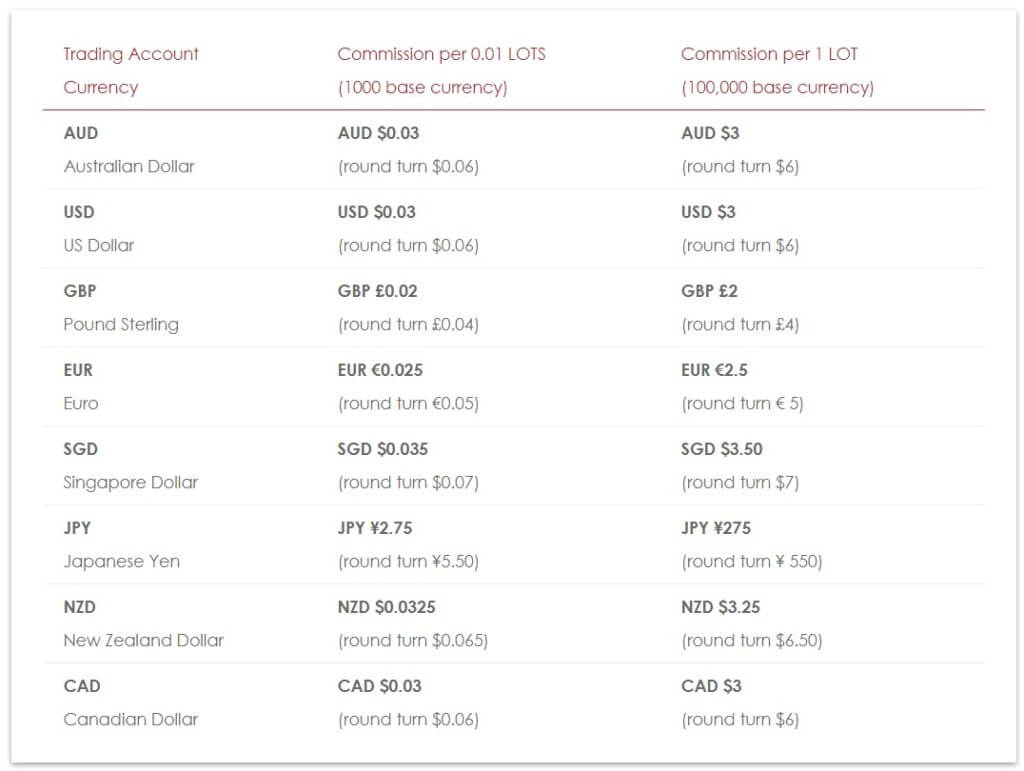 Commissions: No commissions are charged on Standard STP accounts. On Raw ECN accounts, commissions are charged at $3 per lot per side. The Pro ECN account offers commissions that are one dollar lower, at $2 per lot per side.
Spreads: Spreads are from 0.0 pips on Pro ECN accounts, from 0.1 pip on Raw ECN accounts, and from 1.4 pips on Standard STP account types.
Swap Fees: Any positions left open at the end of the trading day will be rolled over to a new value date and will, therefore, be subject to a swap charge or credit. Rollover charges on Wednesday evening will be three times the normal value. Overnight swaps are not applicable to Crude Oil because they are derived directly from the Futures contract. Each currency pair has its own Forex swap charge and rates are calculated and released daily.
Assets
This broker offers Forex, commodity, Indice, and Share CFDs for trading. Traders will have access to more than 40 currency pairs, including all of the most popular options within the category. Indices include the 10 most liquid world Stock Exchange Indices, in addition to five more options. Commodities are made up of energies, soft commodities, and precious metals. This includes the most liquid commodity markets of Oil, Gold, and Silver. Soft commodities refer to materials that are grown, rather than mined. Share CFDs include 100 options from the US and Hong Kong. All of the available instruments can be viewed by category under the 'Products' section of the website.
Spreads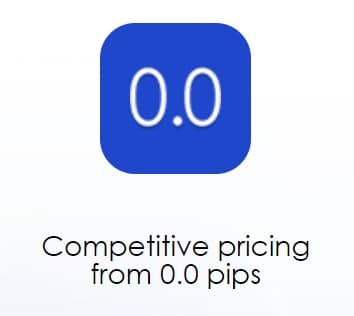 We mentioned the spreads for each account type earlier, but we will go into further detail now. Just to recap, the lowest spreads start from 0.0 pips on the Pro ECN account, although you'll want to remember that there is a $20,000 deposit requirement on this account type, so this may limit one's ability to choose this account. The Raw ECN account offers spreads that are also advantageous, starting as low as 0.1 pips. Spreads on the Standard STP account start from 1.4 pips. Note that these are the lowest spreads for each account type and that there will be differences based on the asset that is being traded. For example, the spread on GBPUSD on a Raw ECN account starts from 0.6 pips. If you'd like to view the exact spreads on certain instruments, you can do so under 'Trading Conditions' on the website.
Minimum Deposit
The lowest minimum deposit would be $200 on the Standard STP account type. This is just below the industry average, which is around $250. The most popular Raw ECN account requires a slightly larger deposit of $500, while the Pro ECN account's deposit differs more significantly at $20,000. Fortunately, the first two account types are offering minimums that seem realistic enough, although we always like to see an account with a lower option that would benefit clear beginners.
Deposit Methods & Costs
Methods: Funds can be deposited via International ETF, Credit/Debit (Visa and MasterCard), China Union Pay, Neteller, Skrill (Moneybookers), Broker-to-Broker Transfer, and Thailand Instant Bank Wire Transfer. The latter, Credit and Debit, China Union Pay, and Neteller are credited instantly, while it can take 24 business hours for Skrill and 2-5 business days to receive Broker-to-Broker Transfer or International ETF.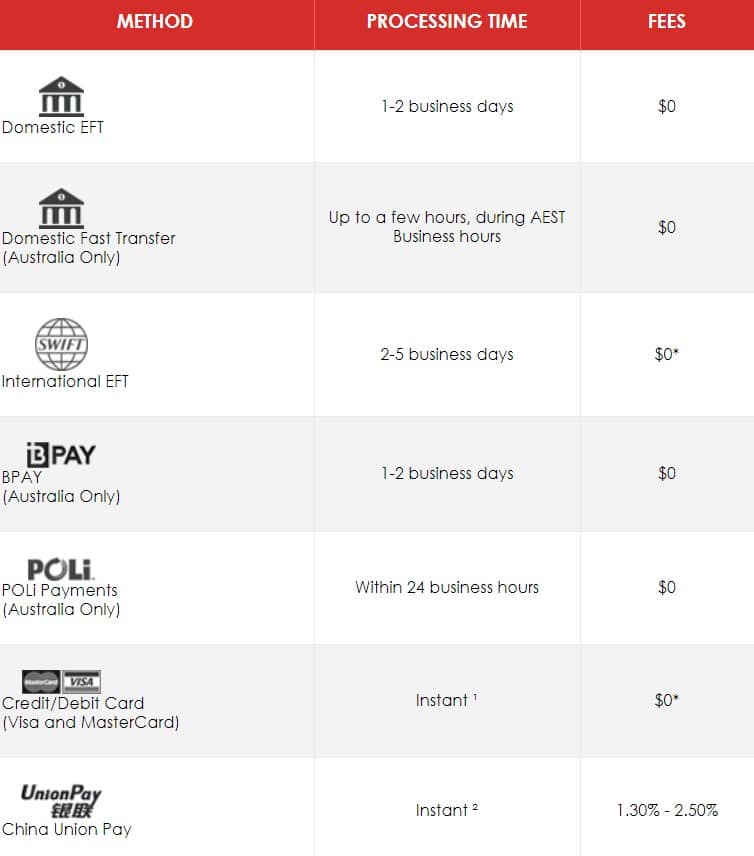 Fees: International Bank Wire, Skrill, and Neteller deposits may be subject to fees charged by the payment provider, in addition to any handling fees charged by the company's bank. If support is provided with a receipt showing that any fees were charged, the company will fully reimburse the client.
Withdrawal Methods & Costs
All withdrawals are processed back to bank wire. Due to restrictions, the company is not able to process withdrawals back to cards, or any other payment methods. The company does not charge any fees on withdrawals but note that payments to and from overseas banking institutions may be charged intermediary transfer fees. Upon further investigation, we learned that this would apply a 20-unit fee on any International transfers.
Withdrawal Processing & Wait Time
Withdrawals are processed Monday through Friday from 9 am – 7 pm (GMT+2). Requests received after 7 pm will be processed the following business day. Note that the broker's bank closes at 4 pm, meaning that any withdrawals processed after that time will not be sent until the next business day,
Bonuses & Promotions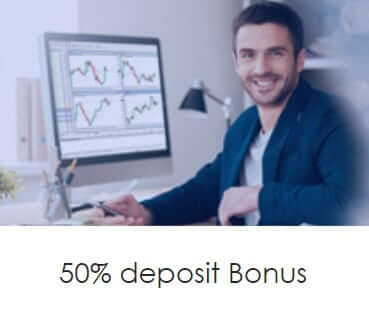 50% Welcome Bonus: Currently, clients can earn a 50% bonus, based on their initial deposit on MT4 Standard STP accounts. The smallest bonus is applied on deposits of at least $300, while the largest bonus tops out at $250 on deposits of $500 or more. Note that you'll need to make a deposit that is $100 higher than the minimum requirement on this account type in order to qualify for this bonus. There are a lot of conditions for this bonus, so we will list the most important terms here and recommend that anyone interested in this bonus should take a look at the full list of terms & conditions.
Clients must opt-in by submitting a form within 10 days of their qualifying for the bonus, otherwise, the bonus cannot be applied. Rather than crediting the bonus all at once, the broker will convert 2 units of credit for every standard lot that is traded. The bonus cannot be withdrawn and making any withdrawal of the initial deposit may affect or terminate the bonus.
Vantage FX Rebate: When you join the Vantage FX Rebate program, you can receive $2 AUD per standard FX back to your MT4 trading account in cash rebates. Rebates are calculated and added to account balances daily and can be withdrawn at any time. There are no time limits and no restrictions on trade sizes, which maximizes the potential to earn. Sadly, rebates are only available on the Standard STP account type. Also, traders must deposit at least $1,000 to participate. Note that this account has a minimum of only $200.
Active Traders: Any trader with an account balance of at least $10,000 can take part in this promotion. Traders can earn up to $8 per standard FX lot traded, however, one would actually need to deposit $300,000 to earn the maximum amount. If you stick with the lower deposit requirement, rebates are paid back $2 per standard lot traded. Existing clients can also receive a 30% redeposit bonus on deposits between $10,000 and $30,000 through this promotion. Before you can start earning rebates, you will need to contact support and inform them you'd like to take part in the Active Traders Program. Remember to do so as soon as possible to avoid missing out on any rebates.
Educational & Trading Tools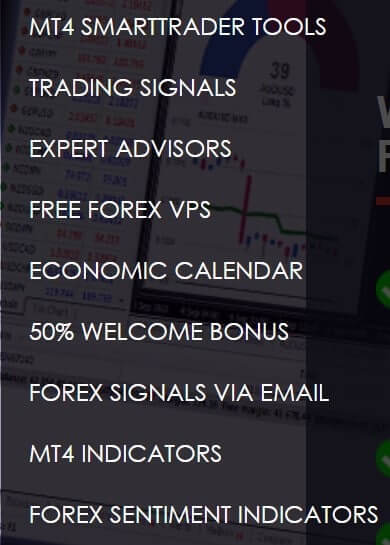 Educational resources are mostly made up of manuals and learning videos. The company has provided a breakdown of the Market Overview, Markey Analysis, and Trading Psychology under 'Education' > 'Learn Forex'. Manuals are also provided that explain everything relevant to installing and using MetaTrader 4 and 5. The learning videos also have a large focus on explaining how to use the platforms, although they do get into more technicalities, like how to install custom indicators, change chart settings, and how to create and save templates, just to name a few examples.
If you have some knowledge about the Forex world so far, this broker should be offering enough to get you started trading. If you're a clear beginner, you'll probably need more information than what is provided directly on the website. On another note, the broker is offering several helpful tools and news from their website as well. The only thing we were really missing was the addition of calculators, although you'll find that the sheer variety of tools will make up for that. We've listed all the available tools below.
MT4 SmartTrader Tools
Trading Signals
Expert Advisors
Economic Calendar
Free Forex VPS
Economic Calendar
MT4 & Forex Sentiment Indicators
Forex News
Forex TV
Forex Essentials (Including Live Spreads)
CFD Rollover Dates
Demo Account
For potential clients, this broker offers free 30-day demo accounts, while non-expiring demo accounts are available to live account holders. The company explains that they understand 30 days may not be long enough for one to pick up on everything, which is why they extended the life of their demo accounts to those that have signed up for accounts. Traders can also choose between either trading platform, which provides an advantage if you're considering using a platform that you aren't used to, or if you're trying to compare options before opening a real account.
Customer Service
Support is available 24 hours a day, Monday through Friday. The company recommends clients call one of their available phone numbers or use LiveChat for immediate assistance, otherwise clients can expect to receive responses via email within 24 business hours. If your inquiry has to do with opening an account, then you'll need to email a different department. The company is also active on Facebook, Twitter, LinkedIn, Google Plus, and YouTube. The broker has uploaded several videos that explain how to use the MT4 platform, so we suggest taking a look if you're struggling there. LiveChat is available directly on the website and we have included all other contact information below.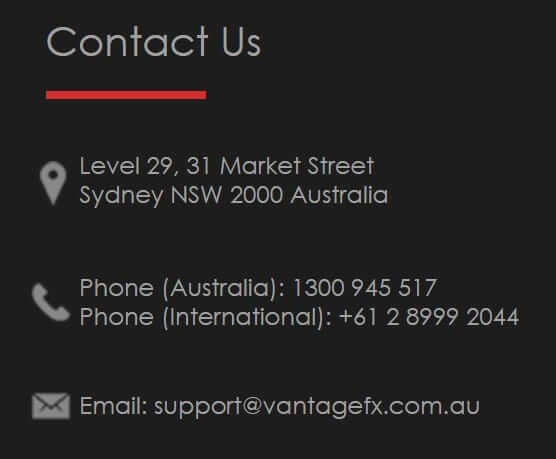 Account Opening (9-5 Mon-Fri)
Email: accounts@vantagefx.com
Phone: +61 2 8999 2046
For Clients (24/5)
Email: support@vantagefx.com
Phone:
1 300 945 517
UK: +44 207 100 8625
China: 400-120-9301
Canada: 1-888-442-4106
International: +61 2 8999 2044
Fax: +61 2 9279 2652
Address: 4th Floor The Harbour Centre, 42 N Church St, George Town, Cayman Islands
Countries Accepted
The company claims to refuse service to residents of North Korea, Japan, the United States, and some other regions on their homepage. Checking their FAQ let us know that there are several more countries on the banned list, including: Afghanistan, Australia, Belarus, Burma, Burundi, British Columbia (Canada), Central African Republic, Democratic Republic of the Congo, Egypt, Eritrea, Iran, Iraq, ISIL (Da'esh), & Al-Qaida, Lebanon, Libya, Mali, Republic of Guinea, Republic of Guinea-Bissau, Russia, Crimea, Somalia, South Sudan, Sudan, Syria, Tunisia, Ukraine, Russia, Venezuela, Yemen, and Zimbabwe.
Conclusion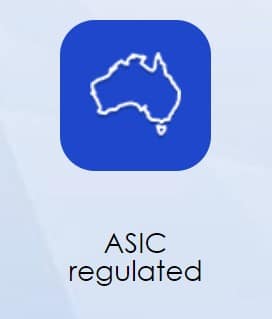 Vantage FX is a multiple award-winning, regulated Forex and CFD broker that offers three different account types with varying deposit requirements that start from $200. Trading costs can be advantageous but differ based on which account type has been chosen, with better spreads offered on the more expensive account types. Leverage options can go as high as 500:1 but those options are only available upon approval.
When it comes to funding, the broker offers several different methods for deposits, but withdrawals are limited to bank wire only, which could attribute to longer wait times and fees on international transfers.
The website provides a rich array of educational resources and tools, including free demo accounts. There are also a few ongoing promotions that one may qualify for, based on their deposit and account type. In the end, only the trader can decide whether these conditions are attractive enough to open an account with this broker. There do seem to be some clear advantages, but there is a lot of information to consider before making a decision.