This broker has a well-designed web site that shows the regulation and education as their prime attraction points. ITRADER boasts about the availability of multiple platforms, a great range of assets, and quick withdrawals. Reading what the company has to offer, it does not go far from the usual, overused phrases most traders just skip. Be warned, from the start, until you make a profile, you will be redirected. ITRADER has alternative domains such as global.itrader.com that is used to redirect once you type in your residence. If you are not in the European Union, you will stay at www.global.itrader.com and be open to fraud risk.
This is one type of manipulation method and a cover-up under offshore companies and regulations. Domain – global.itrader.com is completely different in terms of regulation, the company, location, name, etc. Taking this serious issue into consideration, we will review the regulated ITRADER.com platform under CySEC licensed company, Hoch Capital LTD (no 198/13, www.itrader.com). The mentioned domain is owned by a cover, Bayline Global World LTD company, in Belize. Note that once a client logs out, the main www.global.itrader.com domain will return. Additional information about this issue is in the Conclusion.
Account Types
ITRADER offers 3 account types. Silver Gold and Platinum. They differ by the spread, leverage, swap discounts, and some additional services. Silver account has the widest spreads and clients will not receive a dedicated Account manager, videos, webinars, news alerts, and a VPS service. The minimum deposit value is not mentioned for any of the account types, more info on this in the Minimum deposit section. Gold type account has the assigned Account Manager, videos/webinars available, and a 25% swap reduction.

The most prestigious Platinum type account has the best spreads, higher possible leverage, news alert, a VPS service, and 50% reduced swaps. The overall offer has some bundled services that could be useful like the VPS. The quality of the videos and webinars is ok and probably is not better with the assigned Account Manager. Islamic Account is available and traders that want to apply have to contact the iTRADER management through the client portal.
Platforms
ITRADER is focused on the Metatrader 4 platform only. It is available as a web, mobile, and desktop versions. Interestingly, Google Play has an iTRADER app that is not like the standard MT4. This app has a 3.4 rating but only good reviews can be seen as the bad ones were deleted. It is not offered for download anywhere on the site, the regular MT4 Mobile by MetaQuotes is.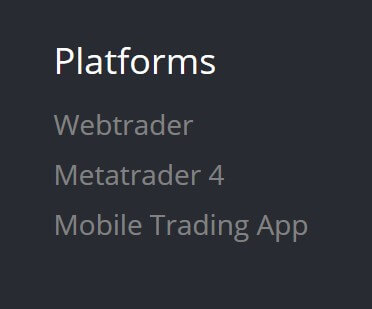 To download the platform, traders need to log into the iTRADER's client portal and find them under the platforms section. Once they have requested an account, they can log in with the credentials provided.
The desktop MT4 is regular, by default, updated, uncustomized with the one-click trading buttons visible. The server response is good and it does not take long to log in. On average the order executions took 500ms, which is below standard for an ECN broker in our opinion and leaves a lot of room for a time type slippage. Most ECN brokers should have at least 200ms execution time.
Leverage
The leverage levels presented on the web site are for professional clients. ITRADER is also under the MiFID II directive and European Securities and Markets Authority (ESMA). As such the default leverage is set to 1:30 upon registration for all account types. To apply for greater leverage like 1:50, 1:200, etc, traders have to submit a request and pass certain requirements. We have noticed some contradictory information when comparing the web site information, Terms and Conditions, and the Contract Specifications document. Namely, the website just mentions the leverage for professional traders, not for retail. Probably because It was not attractive enough. Even that is not in-line with the downloadable legal documents.

To eliminate any confusion, we will give out the official levels from the Contracts document. For retail traders, Forex leverage is 1:30 for major pairs, 1:20 for others. Metals and Indicies have 1:20, Commodities 1:10, equities 1:5 and Crypto 1:2.
Trade Sizes
For retail clients, minimum trade sizes are set to 0.01 lots. For professional traders, this level is increased to 0.1 lots. From the platform, we have detected other levels. The minimal volume was 0.1 lots with the increment steps in 0.01. Only the cryptocurrencies had a minimum of 0.01 lots. A single decimal makes a lot of difference. This is a serious issue with anyone who is following strict money management where any 0.1 lot order would be too risky. We can openly claim that this practice is another way of forcing clients to trade and probably lose their funds, especially taking into consideration all the inconsistent information from the official iTRADER sources.
Trading Costs
ITRADER claims to be an ECN broker, and unlikely to other ECN brokers, does not charge commissions. Now, the commissions are mentioned in the legal documents but we have not encountered them for trading. The spreads are not that tight so iTRADER probably makes up for the lack of them.
Swaps are under normal levels and there are some positive values. For example, the EUR/USD has a -8.3 long position swap and 2.7 points positive on long positions. For Gold, it is -10.2 on both sides and for BTC/USD -78.75 points per coin! ITRADER has a lot of cryptos to offer, but traders need to pay attention not to leave positions overnight for too long as it is -1% daily interest.
The above values come from the MT4 platform feed, but the swap list on the iTRADER's web site is completely different. Not that the swaps are all negative, but also extremely high. Any investor willing to trade with iTRADER should be well informed about current swaps directly from the iTRADER support.
Assets
ITRADER provides all usual asset categories except EFTs. Overall a wider range than average in the industry. Starting with Forex, a total of 53 pairs is offered. Noted exotics are USD/RUB, USD/INR (Indian Rupee), USD/PLN, EUR/HUF, and Scandinavian currencies. Israeli Shekel against the USD is listed but trading is only for 3 hours.
From metals, Gold and Silver are on the list on spot. Palladium, Platinum, and Copper are CFD Futures. A full range in this category.
Commodities offer is great. As CFD Futures there are Corn, Cocoa, Coffee and more. A rare find is also Orange Juice. Oil types are not excluded, with the addition of Natural Gas and Gasoline.
From shares, traders will find all they need, just not the most demanding ones. Shares from major companies all around the world, from different stock exchanges can be found.
A total of 25 indices are offered. Apart from the majors, rare ones like the Tel Aviv and Saudi indices can be found.
ITRADER Crypto list is interesting. All the majors and some minors can be found like the Bitcoin, Bitcoin Cash, Ripple, Ethereum, Litecoin Zcash, Dash, Zcash, and ETH classic. What is interesting is that mentioned coins can be found denominated also in EUR, USD, and GBP.
ITRADER's asset range is good, not leaving out any trader category. Certainly, this is one of the iTRADER's strong points.
Spreads
Depending on the Account type the variable spreads are scaled to the deposit levels. Silver Account has 2.2 pips for the EUR/USD, Gold 1.3 pips and the final Platinum Account has 0.7 pips spread. The information for the XAU/USD states it is 0.59, 0.48 and 0.37 pips which are incorrect. It can only be 59, 48, 37 pips, but we are unsure if this is just a mistake or in purpose for marketing. For BTC/USD the starting spread is 50 pips which is larger than average. Generally speaking, iTRADER does not shine in the spreads category but not bad either.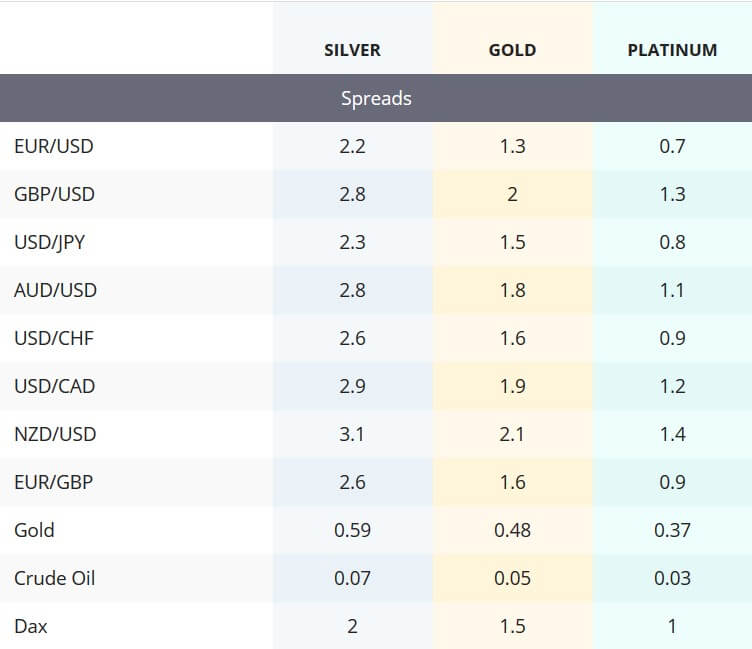 Minimum Deposit
ITRADER obscures this information and also states different amounts from different sources. Starting with the account types table, potential investors do not see this. To find this info using the iTRADER website, go to the FAQ section where the minimum deposit is stated at 250 EUR/USD/GBP. The same amount is mentioned in the Contract Specifications document located last in the footer. Yet, when we logged into the client portal, we found that the minimum deposit was $500 for any method, be it Credit Card, Bank Wire, or wallets. The maximum was $5.000 to $30.000 depending on the method.
Interestingly, there is also the "Alternative Deposit" method. Here the minimum deposit is $1000 whatever the method you select. In our book, providing traders inconclusive information about deposits is a serious issue.
Deposit Methods & Costs
ITRADER does not charge anything for deposits. The bank or e-wallet transaction fees are not covered by this broker. Investors can use Wire transfers, Credit Cards and e-wallets like Skrill, SEPA, Trustly, Klarna, Rapid transfer – all under Skrill. From the "Alternative Deposit" methods you will have Credit Card and other methods that go via another processor. This way of deposits is usually available if the broker has issues with credit card denials.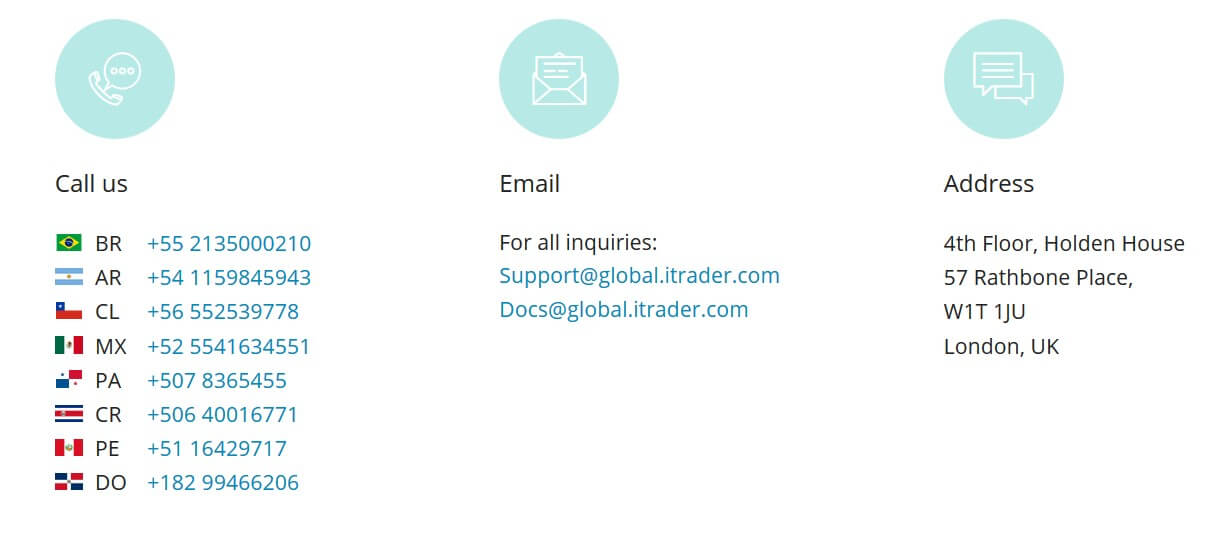 Withdrawal Methods & Costs
Apart from the fees not charged by the iTRADER, traders need to know that this broker will charge a withdrawal fee of EUR 50 if there is "insignificant (only one single position placed on the trading account)" volume, or in case the client wishes to withdraw less than $100. Apart from this fee, iTRADER will not cover the costs of transactions by third parties.
Withdrawal Processing & Wait Time
ITRADER will process the request from the client's area in one business day. The funds should be reflected in the trader's account in 5-7 business days.

Bonuses & Promotions
If you are registered with the regulated iTRADER in the EU, there are no special bonuses or promotions except the mentioned Swap discount that is for Gold and Platinum Account types.
Educational & Trading Tools
ITRADER is using the MTE media material and education scheme. This company provides good, easy to follow, basic education for beginners. In our opinion, the information is geared towards sales and not always deep enough. Most, if not all of the material is could be found on some popular learning web sites for free. The internet is overwhelmed with these practices that certainly are not the best traders can find. Still, iTRADER has covered the Educational section better than most brokers in the industry, with videos, articles, e-books, and more.

Customer Service
This broker has a phone, chat, and email communication channel. Also, social network pages are managed and updated with attractive trading hypes and content for amateur traders. The iTRADER Facebook message response rate is within a day. The chat service from the website is a bit time-constrained and is not 24/7, more like from 9 am until 9 pm, Monday-to Friday.
Demo Account
Speaking of the demo account, know that first-time visitors will be under the www.global.itrader.com domain where the demo is offered clearly. In essence, this is a live account registration process where visitors will be questioned and assessed to the document ID upload and, finally, deposit. Anyone inexperienced with the process (trick) will not know that the client portal account is created once the email is submitted.
The 6 step process can be closed midway and users will be automatically logged in to the iTRADER site. Of course, as mentioned, only if you are from the EU, you will be redirected to the CySEC regulated www.itrader.com after this. This unethical and manipulative practice is not sanctioned by CySEC. Although, Hoch Capital Ltd, owner of the iTRADER platform, was fined. More on this issue in the Conclusion.
Countries Accepted
ITRADER does not accept customers within the United States, Australia, and Belize. Although, the exact and correct information about this is obscured. We have found that Israel is also not on the list when applying for registration. This also suggests that iTRADER is found by Israeli capital.
Conclusion
This broker has a few major issues even though it gives traders good value at first glance. Firstly, the issues about www.global.itrader.com, shady off-shore "Bayline Global World" company and the manipulative registration process already described above. "Bayline Global World Ltd" is not typed as letters but put as a picture. This website is also designed with the user-select function that prohibits visitors to select the name of the company with the mouse. And many more practices that point to fraud. Finally, on the 27th of March 2019, Hoch Capital Ltd was fined 200.000€ by CySEC for compliance breaches about the information released to clients and investment practices. The official document about this can be found on the CySec website.