How You Can Make Money Using Forex.Academy's Free Trading Signals Service – PART 1
The Forex.Academy's Free Trading Signals Service. What is it and how can it help you?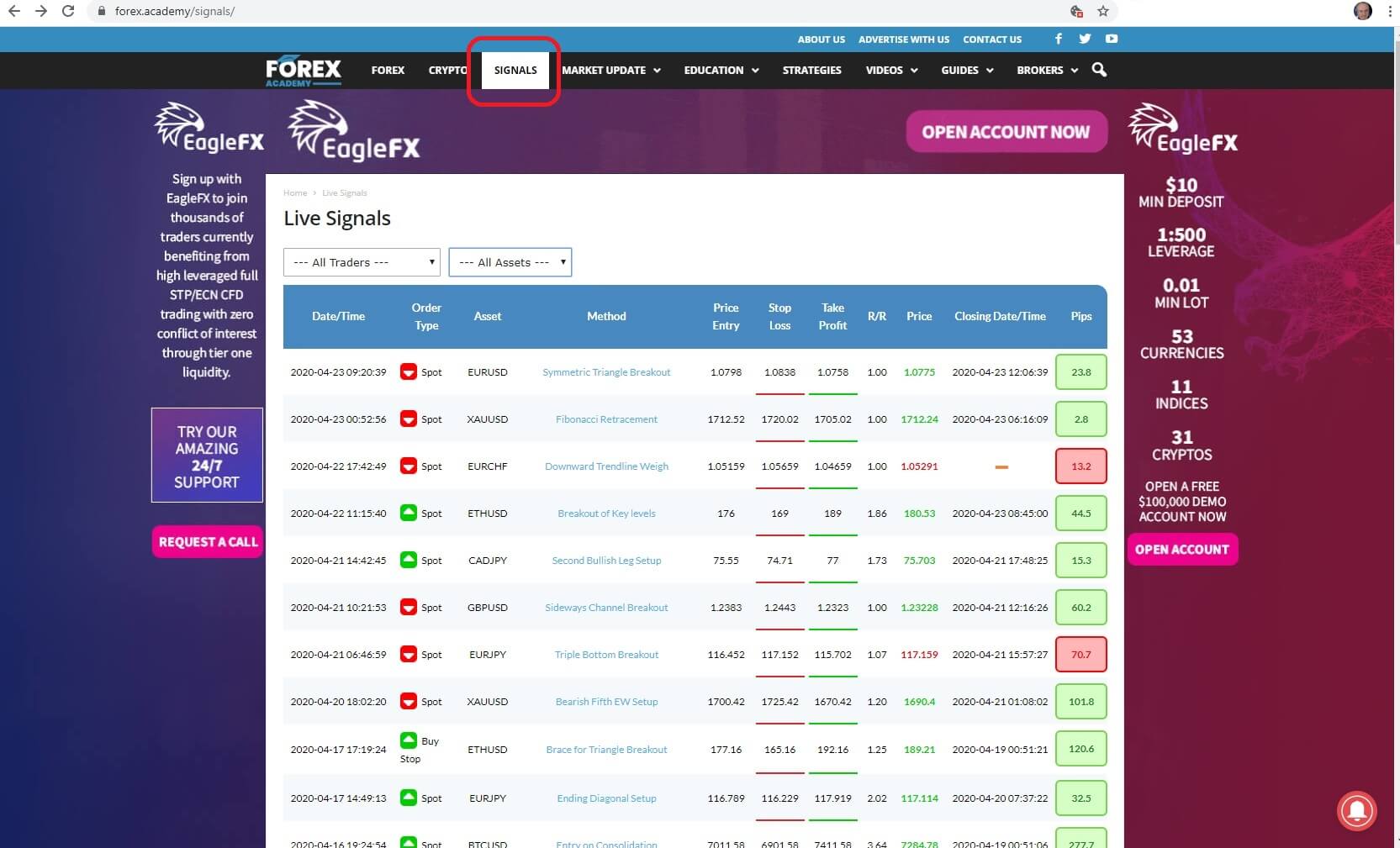 Forex.Academy has recently launched its free trading signals service which can be found under
the Signals tab on the Forex.academy website.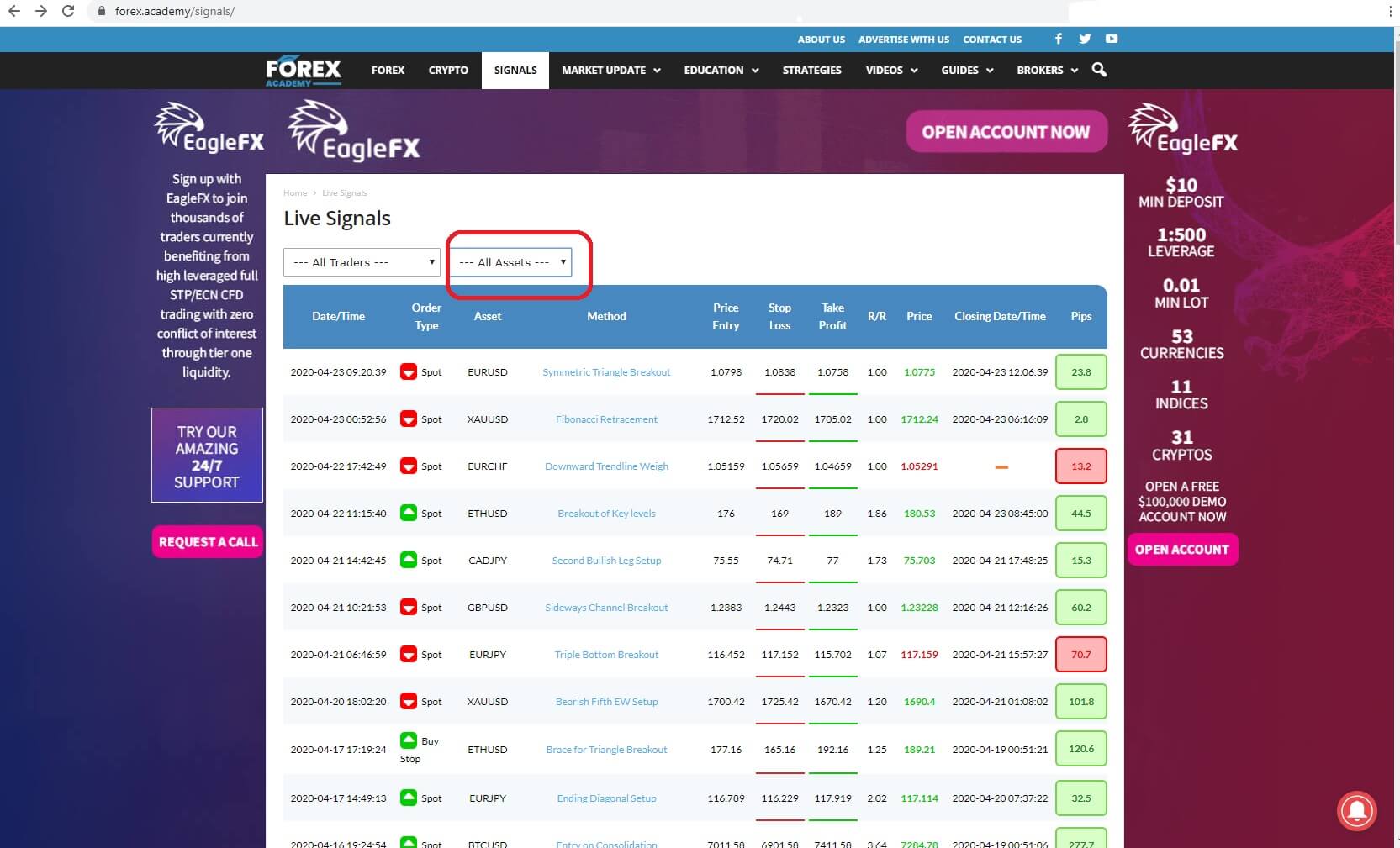 The webpage lists many open and pending orders relating to trades in several assets, from currency pairs, gold, and bitcoin.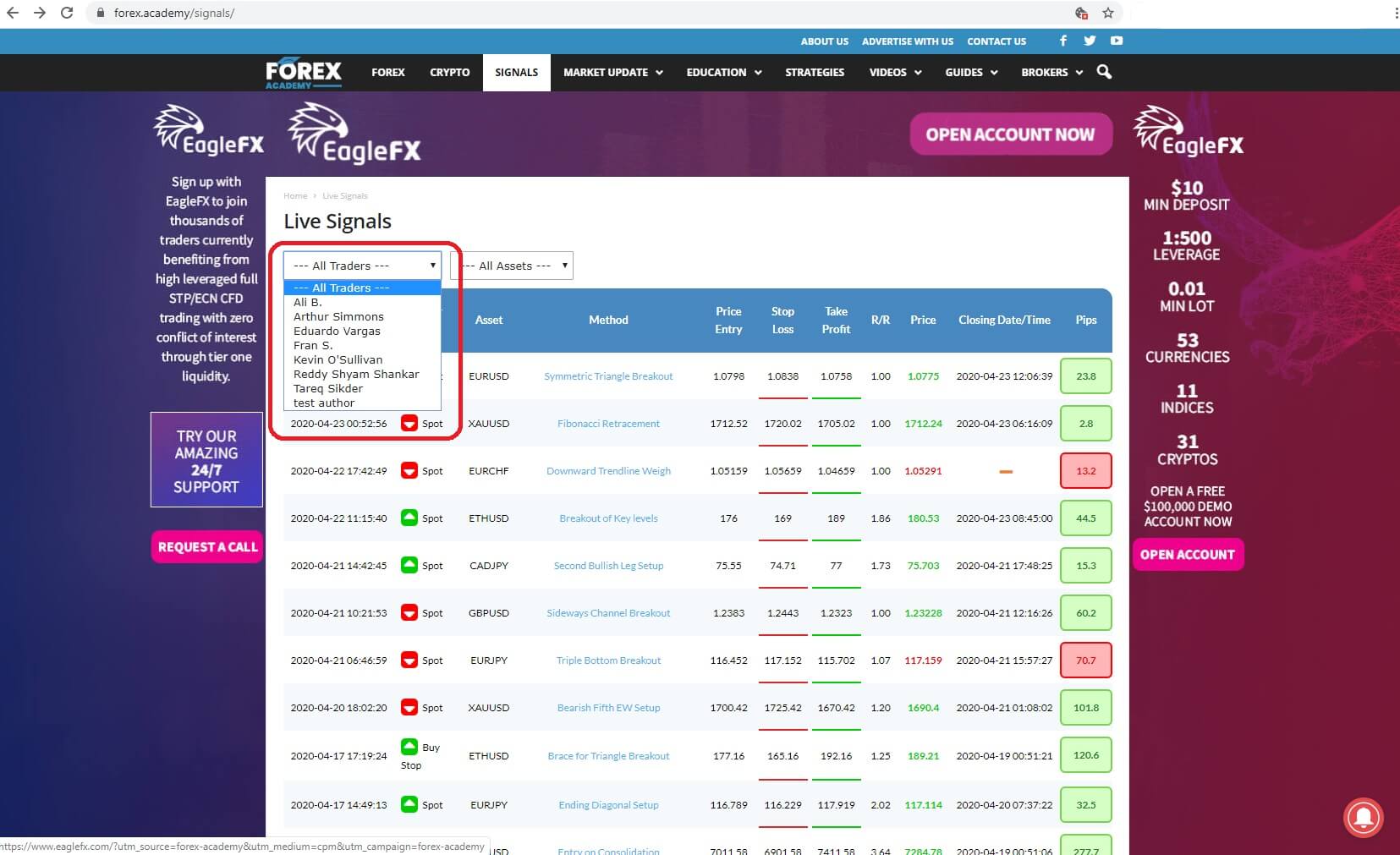 And the trades are managed by professional traders, some who have come from an institutional background, having trading with institutional size deal tickets running into $ billions. Biographies of each trader will be added to the technical analysis for every trade and you will be able to access this information to help you decide which trades to copy. You wont be disappointed. These guys really know their stuff.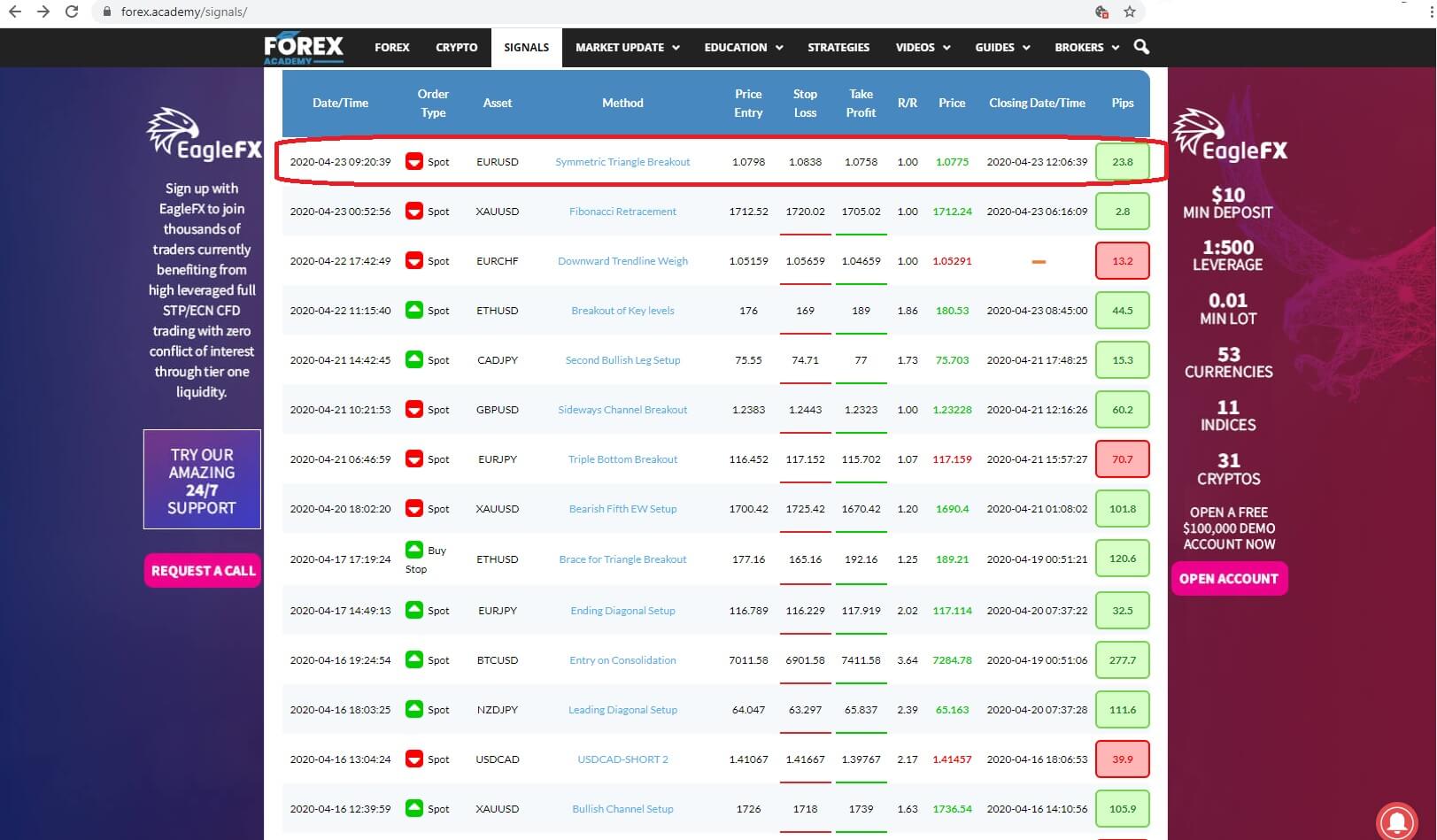 Each individual trade is listed on the table, and comprises of several components parts, including: Insert 1: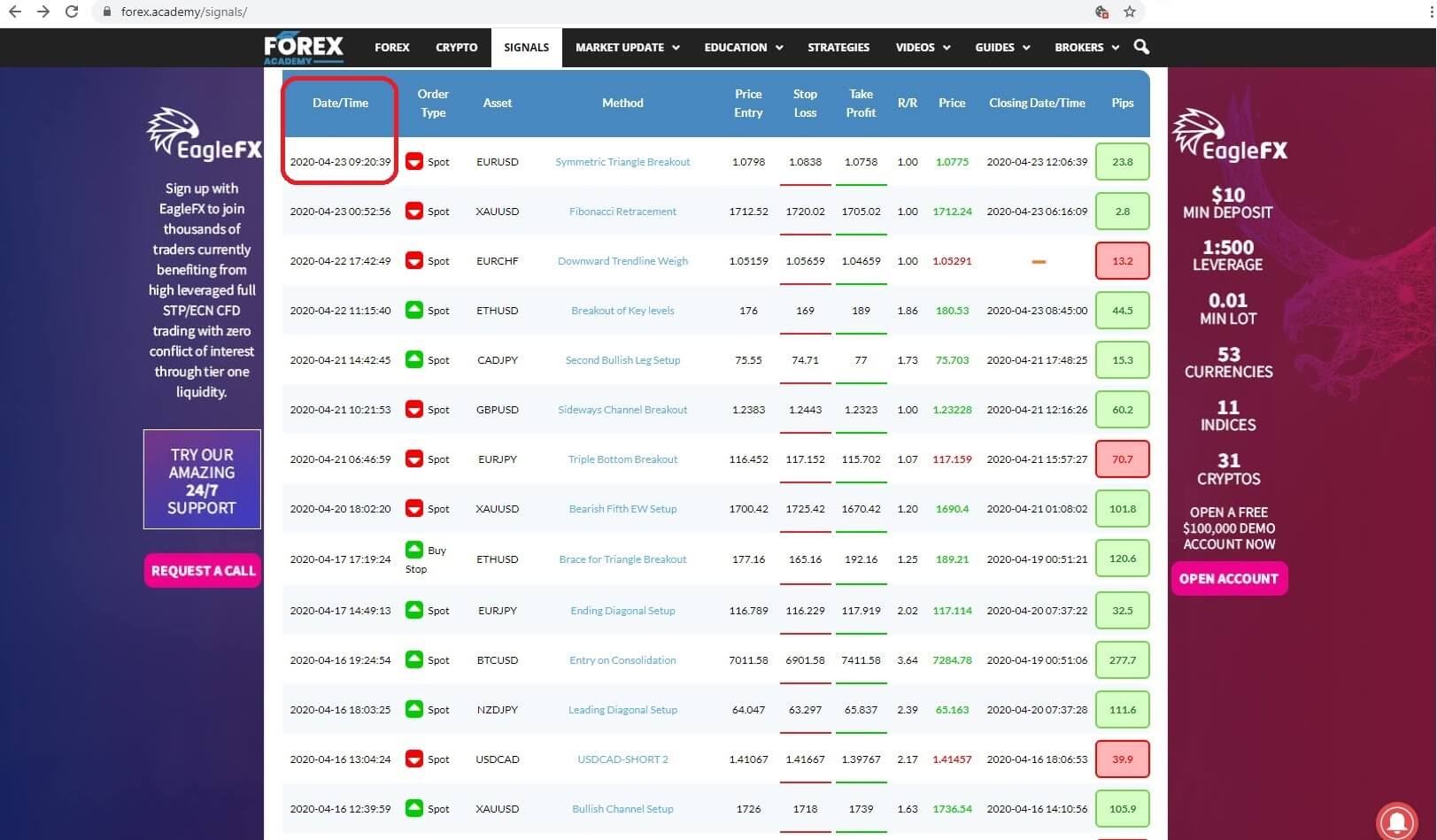 The date the trade was listed: Insert 2: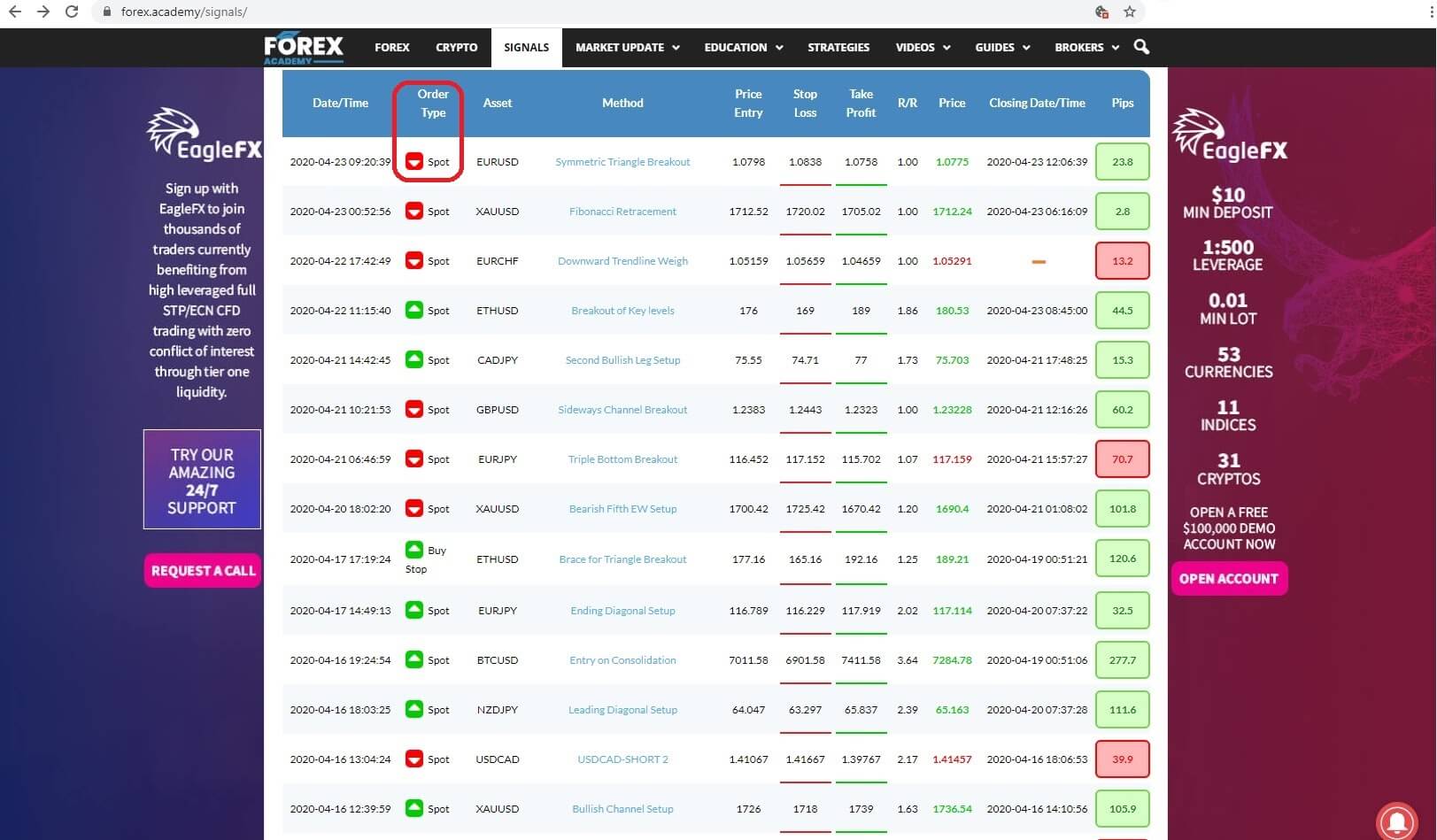 The type of order, which could be an instant execution, or spot trade, or a limit order including a buy limit or stop buy order or a sell limit or stop sell order, Insert 3: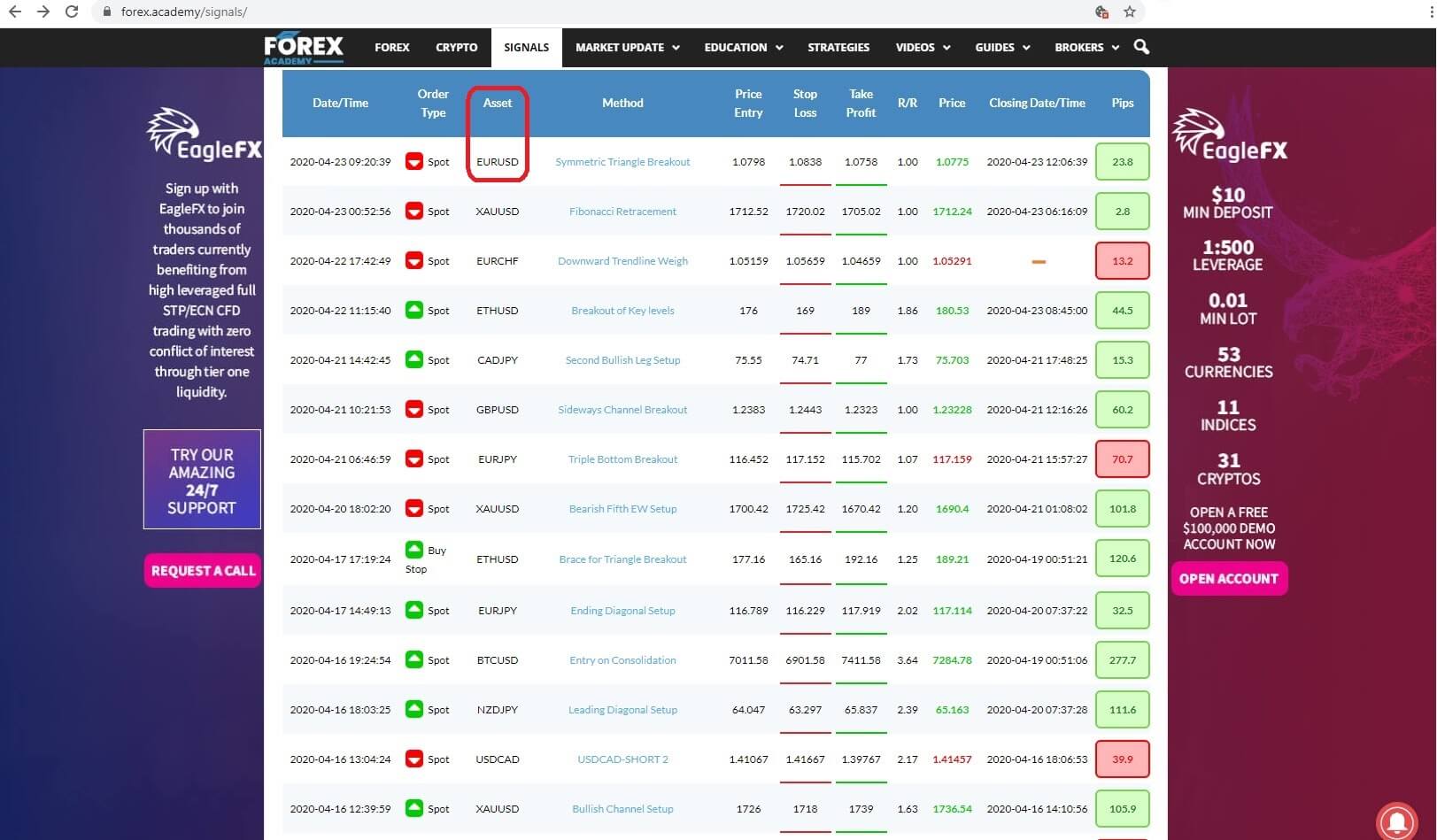 the type of asset, which could be a number of major or cross FX pairs and gold and bitcoin. Insert 4: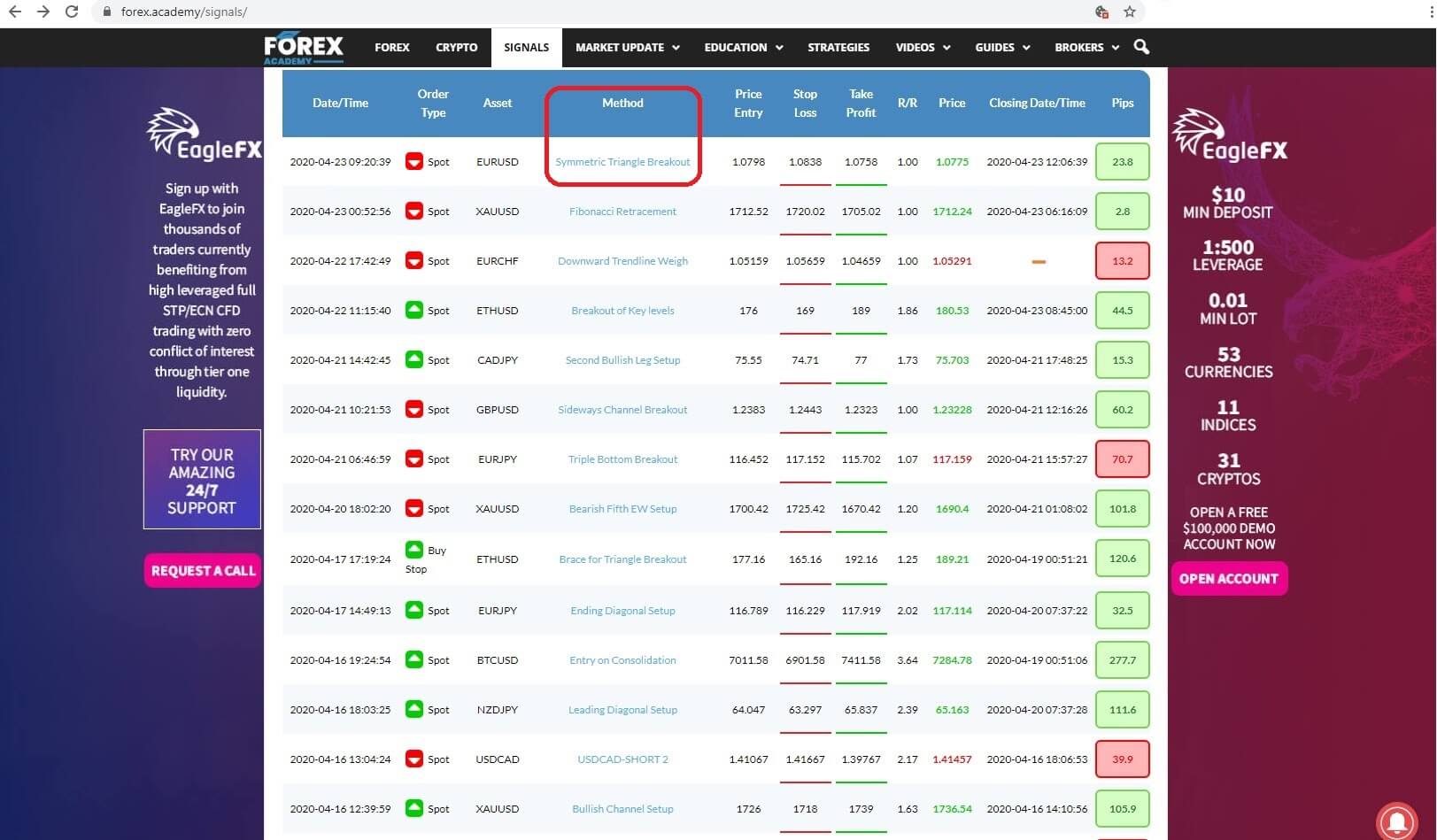 the method where the each trader gives a detailed analysis of the thinking behind each trade, which, incidentally, most other signal providers do not offer, and where we will come back later in this video to take a more detailed look, Insert 5: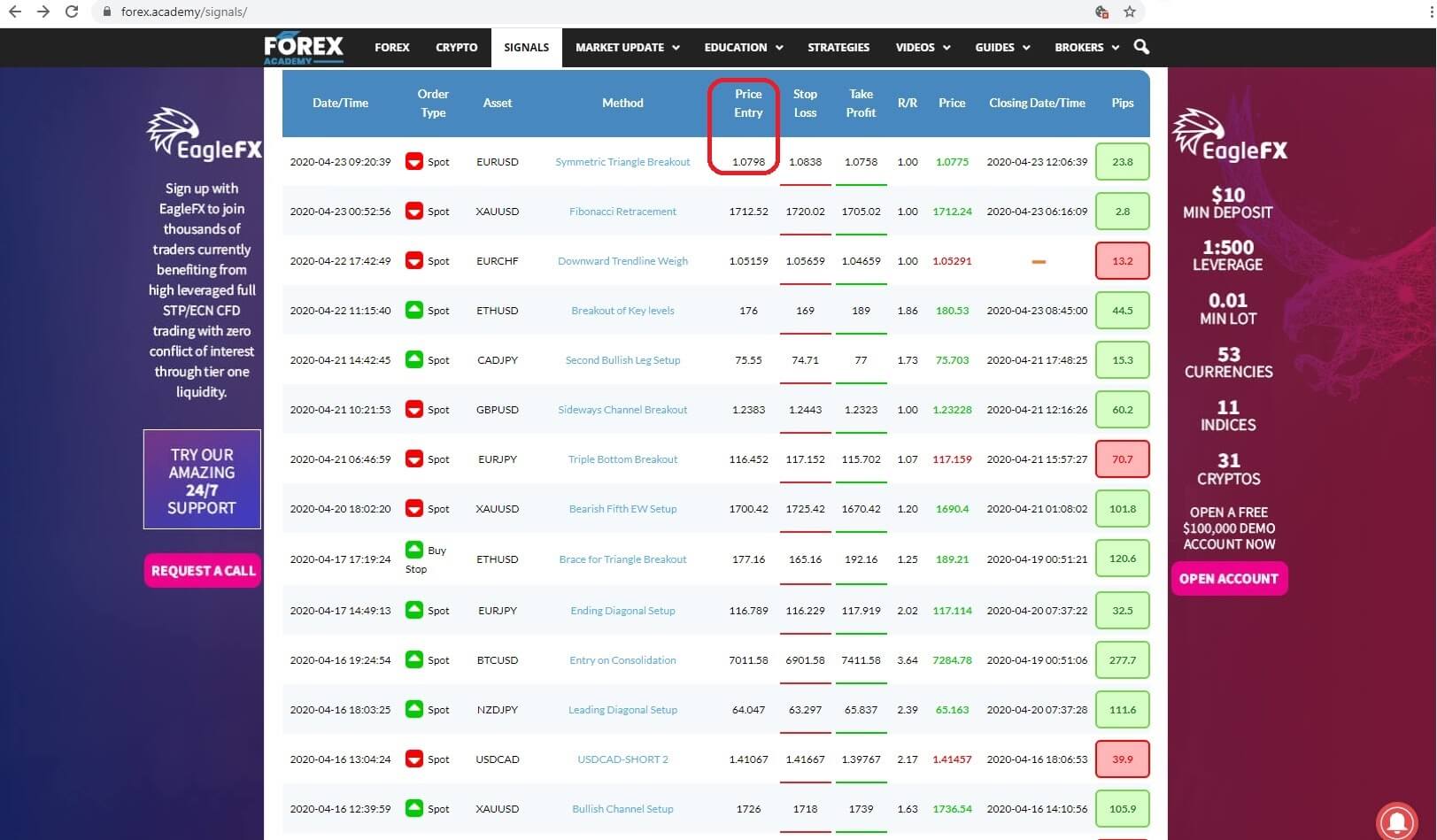 the entry price for the trade, Insert 6: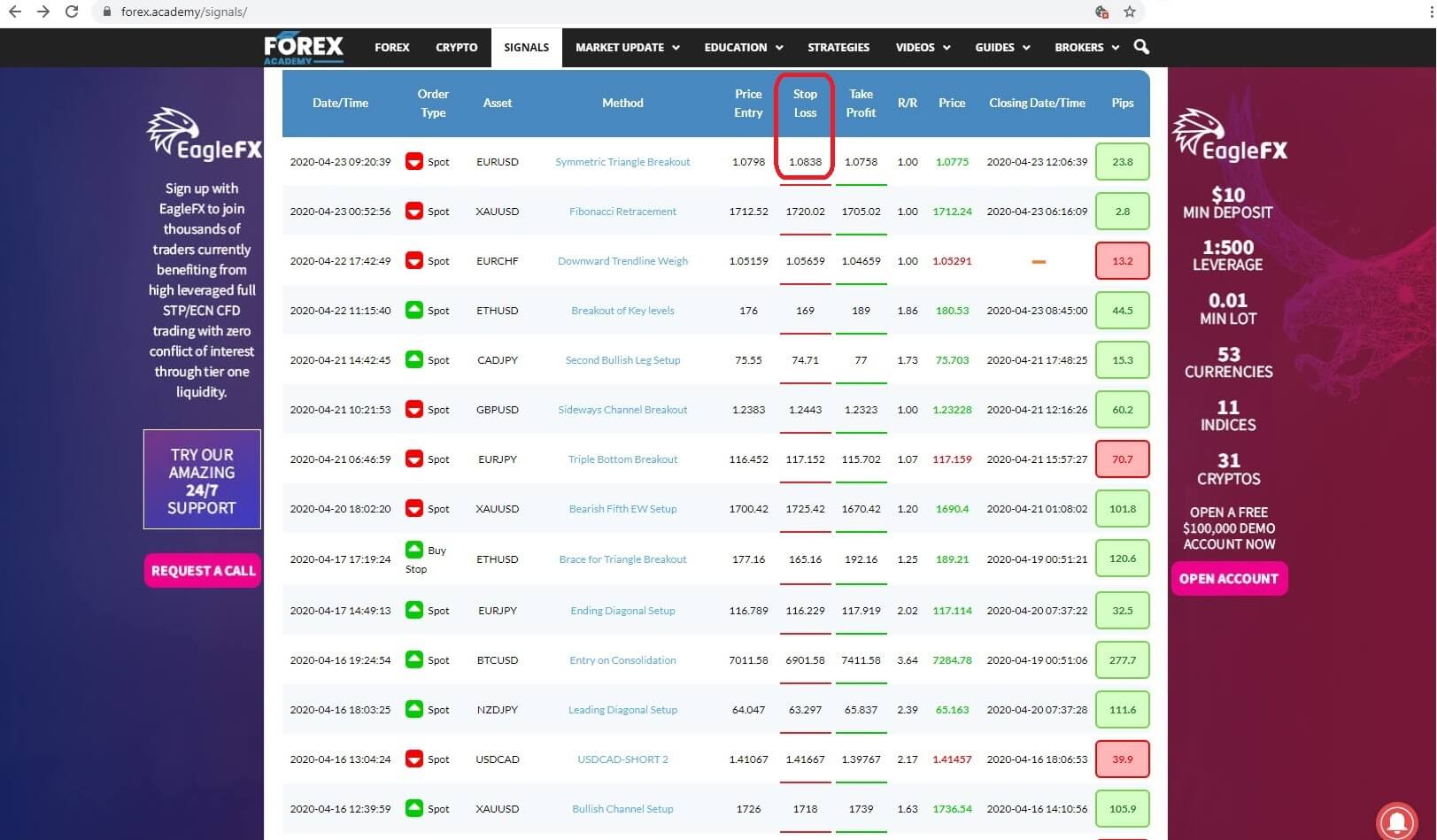 the stop loss for the trade, Insert 7 :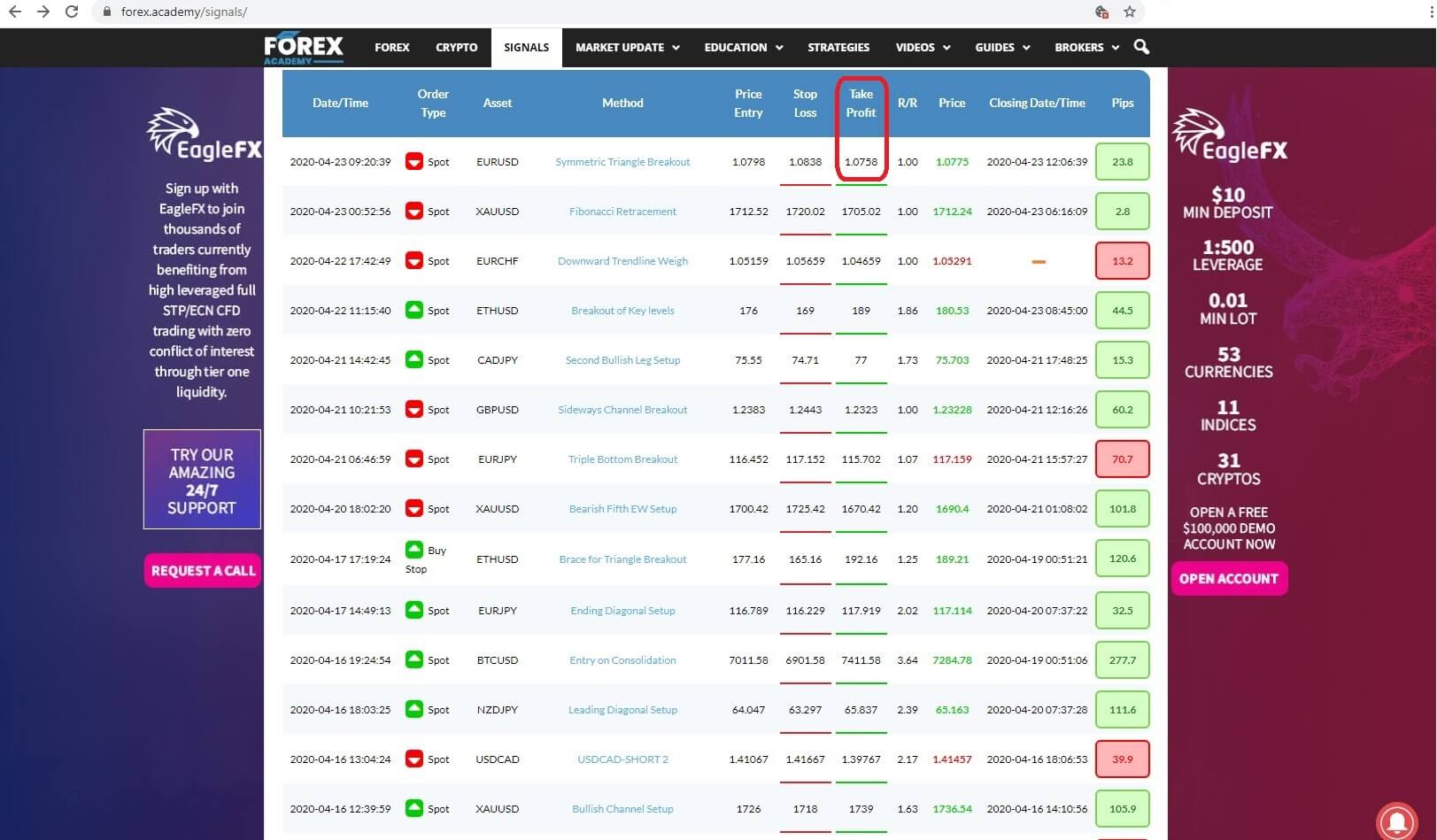 the take profit level, Insert 8,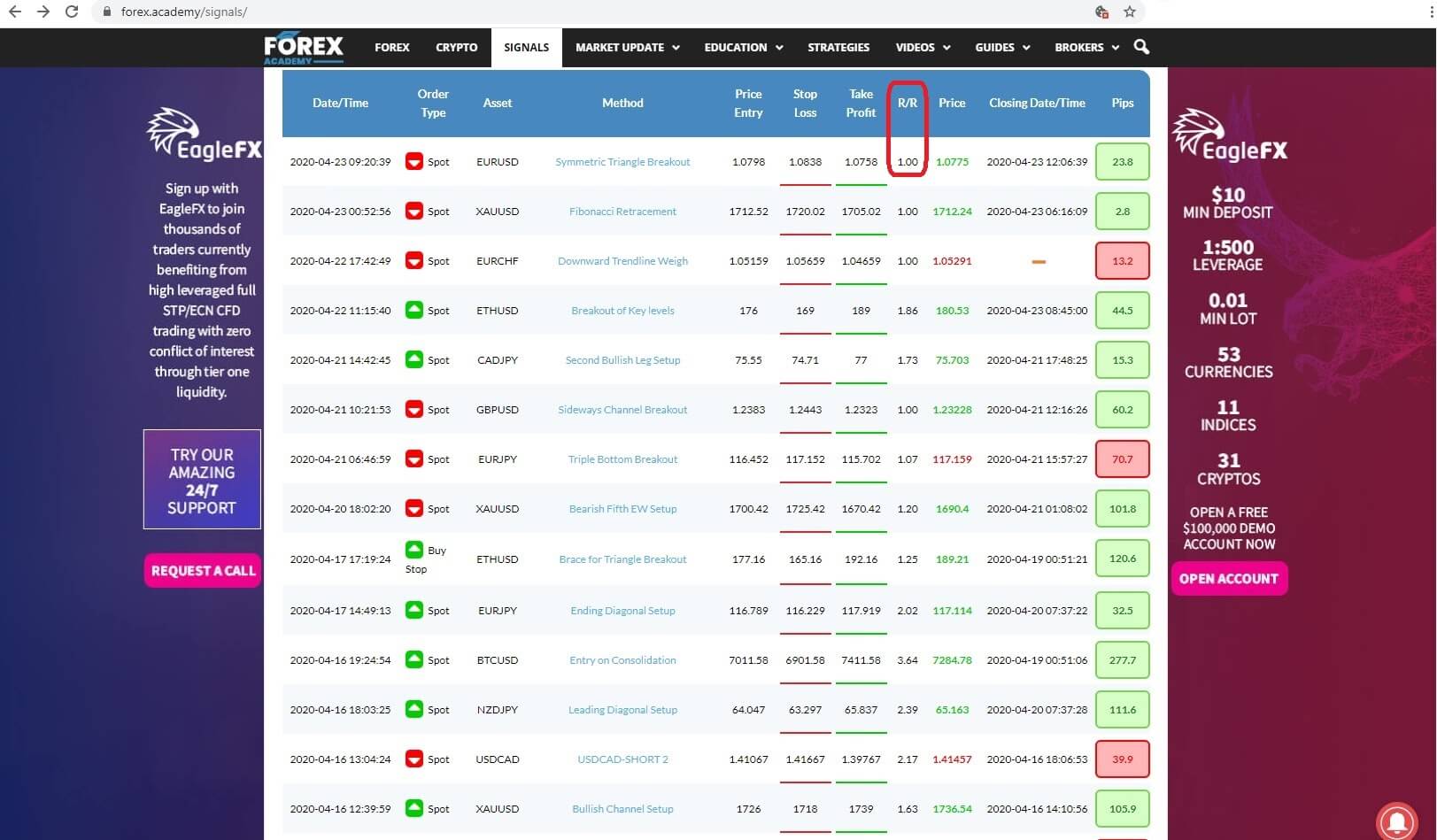 The risk to reward level, Insert 9:
the price level at close; Insert 10: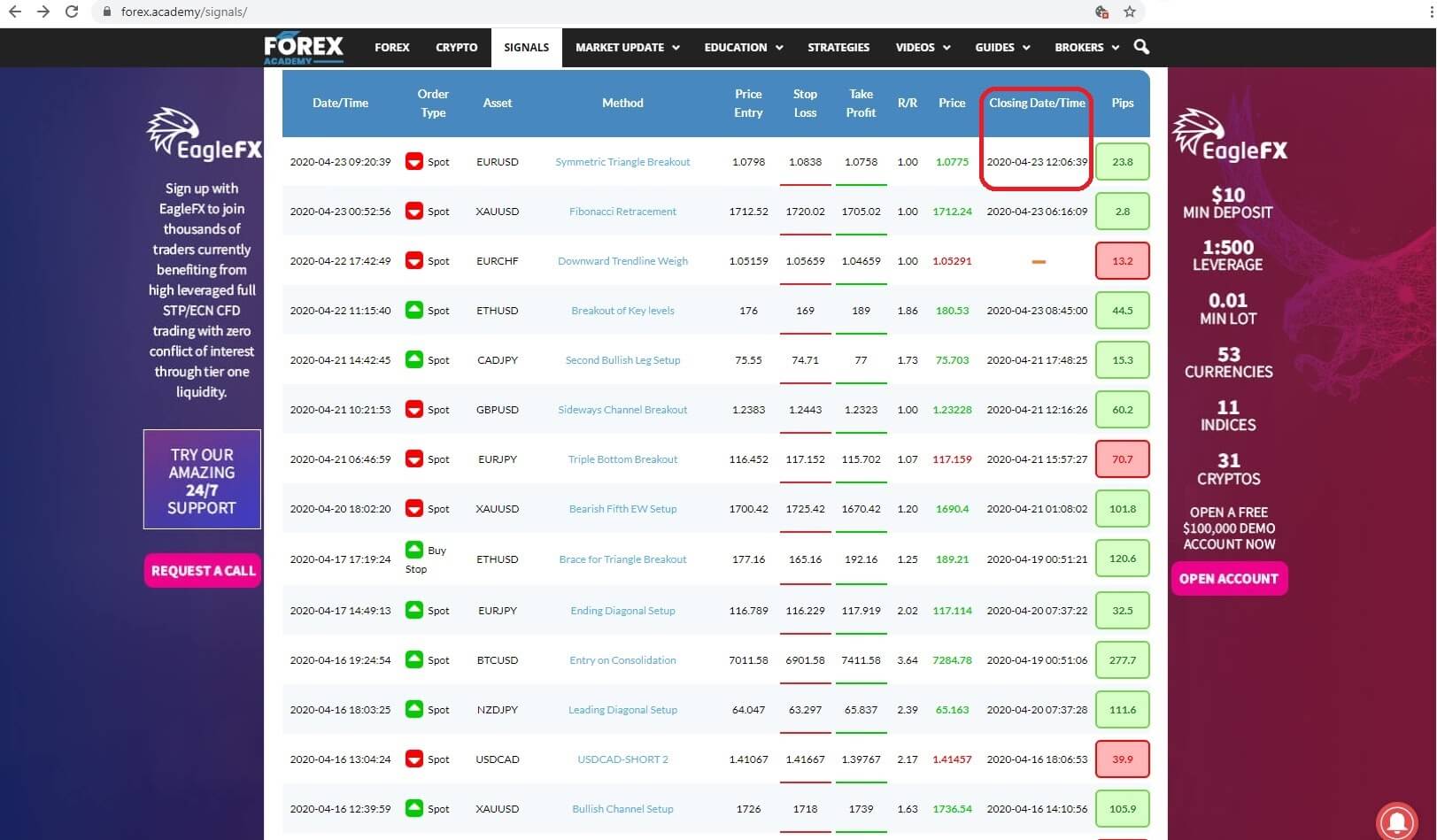 The closing date and time, if applicable and insert 11: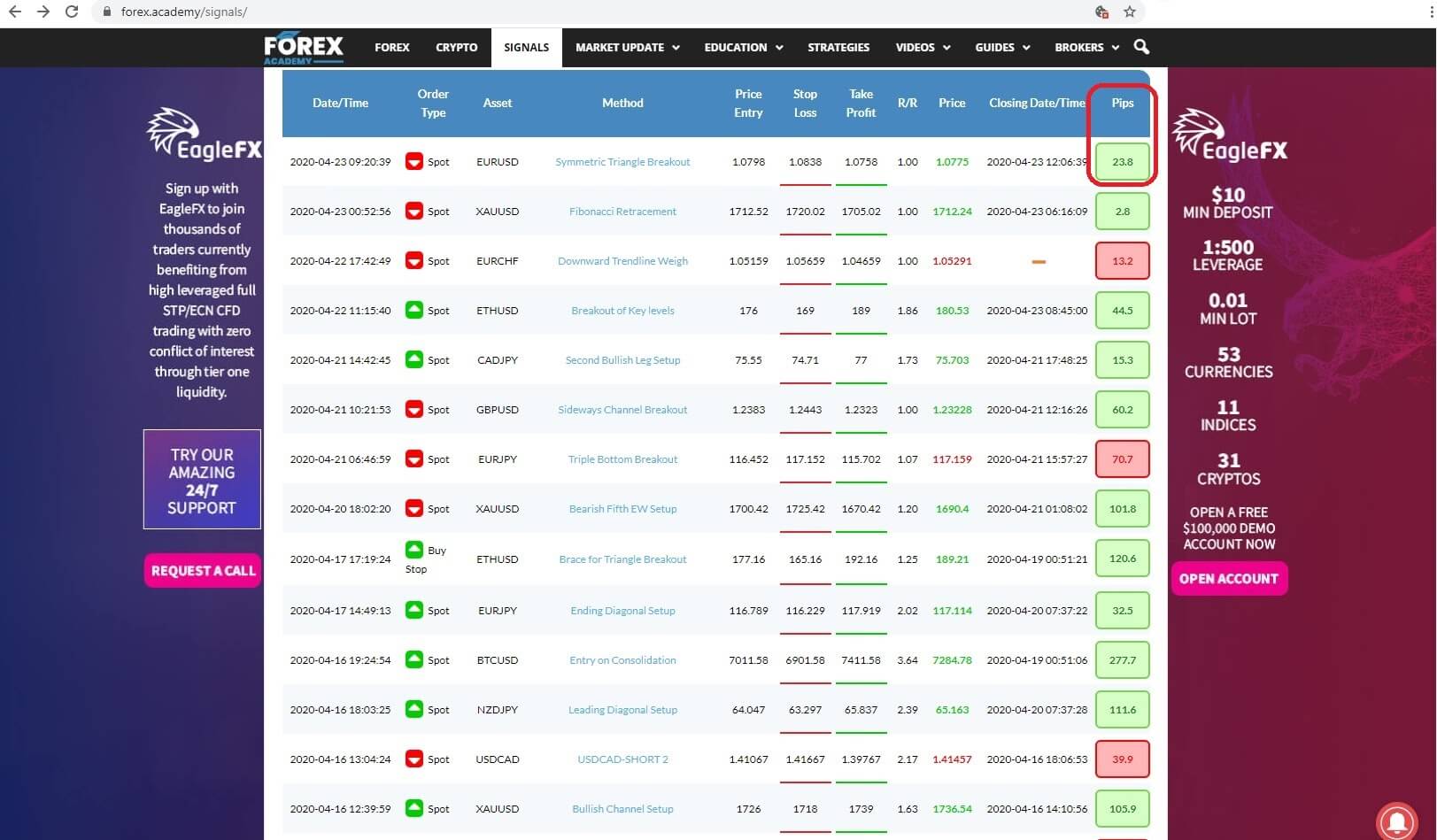 the amount of pips won or lost or in the event of an open trade the fluctuating level of pips in play.
Now lets drill down a little further into the trade methodology as promised earlier.

The platform has a cool feature called the method, it allows total scrutiny of all trades by third parties, such as yourself, who want to know about the thinking and methodology behind the set-up of each trade. This is not about tossing a coin and hoping for the best, it's about incorporating all the methods and techniques which are employed and incorporated by professional traders and institutions which have a high for this type of technical and fundamental analysis, which tend to offer a high success rate.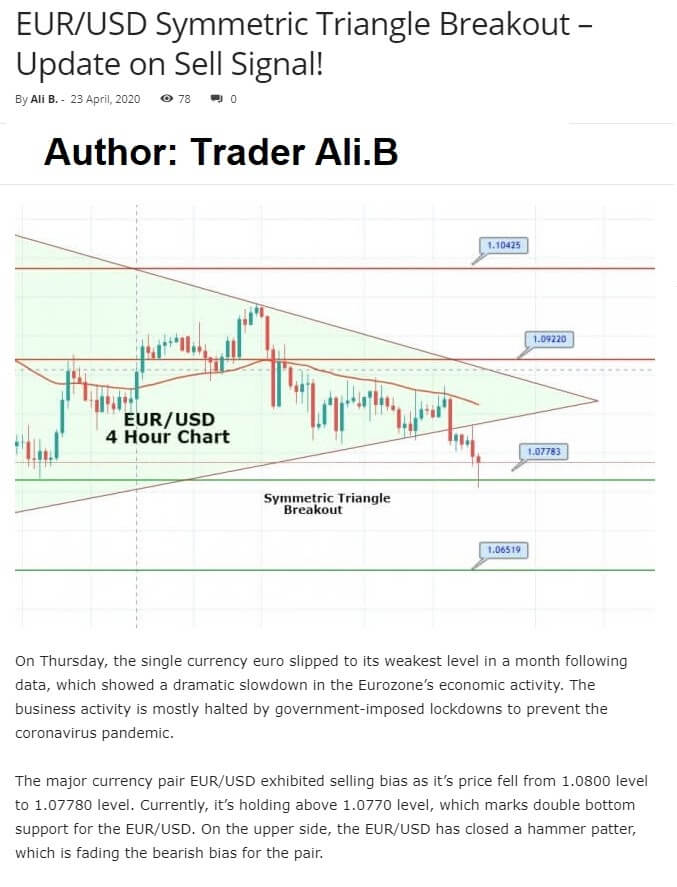 And so in this spot EURUSD trade, the trader had based his assumption that the pair should move lower and entered a short position as an instant execution trade at the exchange rate of 1.0798 with a stop loss of 1.0838 and a take profit target level of 1.0758 with a risk to reward ratio of 1.00 and where the trade was manually closed out on the 23rd 04 2020 at 12:06 PM with a profit of 23.8 pips. This tells us that the price action was reversing and unlikely to achieve its target exchange rate at 1.0758 and therefore the trader decided to close out. Followers would have the same option, and remember, this is about making money, and that markets can change direction and things can therefore change.

So let's now click on the Method tab, and drill down further into the trading methodology behind this trade. Now you will be presented with a detailed analysis of this train set up. In this instance, the trader is Ali.B, who has elected to use a technical and fundamental analysis approach, based on a symmetrical
triangle breakout and while preferring the 4-hour time frame. Ali has incorporated several support and resistance levels, and has keenly observed that price action was forming a squeeze, and that a symmetrical triangle breakout had occurred and this was the set-up that he had incorporated as the backbone of this trade.
Ali provides detailed clarification from a fundamental basis, which is backed up by cool headed technical analysis.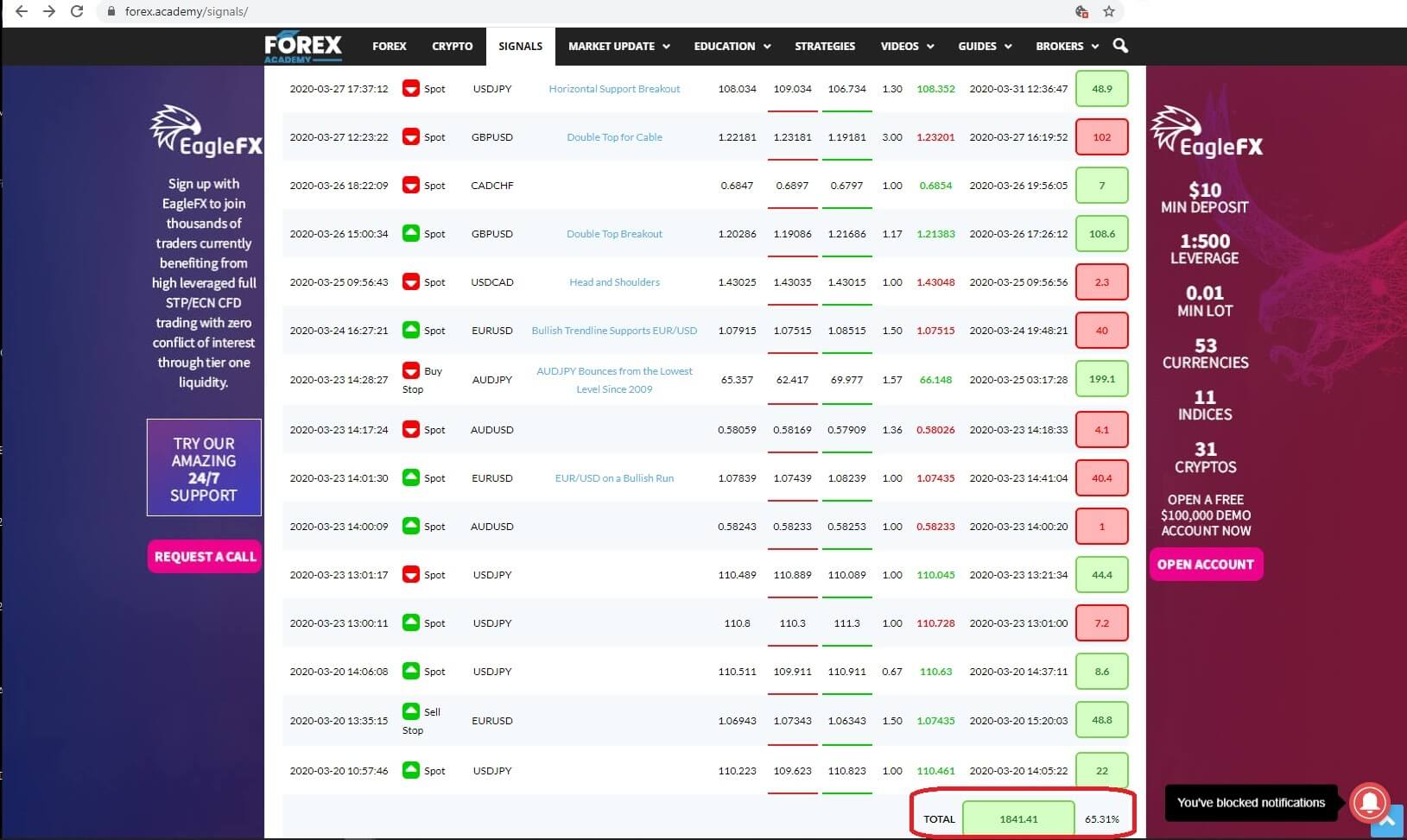 By scrolling down we can see that more detailed information has been provided and where copy traders can also calculate what their profit and loss would likely be in the trade was allowed to go all the way to the targets and stop levels, based on the incorporation of using a standard or micro lots for those who decide to copy the signals.
This is the trading signals service table in a nutshell, it's completely transparent, fully detailed, easy to follow with trades that can be copied by others, including new traders, or even experienced ones with a limited amount of time to set up their own trades, or those who wish to supplement their trading portfolios.
So what is the catch I hear you say? Other signal providers want to charge me a monthly subscription fee, often quite expensive, so there must be a catch or there must be something wrong with this service. Well just because it's free, it doesn't devalue the product and Insert J
just look at the success story so far, in just a few weeks our team of professional traders, many who will be trading these setups themselves, with their own funds, has bagged a very impressive amount of pips won of 1841.41, and that equates to $18,410 less fees and spreads for traders who copied all these signals with risking one standard lot size, and even a still impressive $1,841 less fees and spreads while risking a mini lot. All with a win to lose ratio currently running at over 65%.
As for the trading signals service being free; well it is all a part of the commitment by the owners and team here at Forex.Academy to offer free professional, comprehensive educational and related services within the world of financial trading.
Join us for part 2 to find out how this brand new free service can help you.