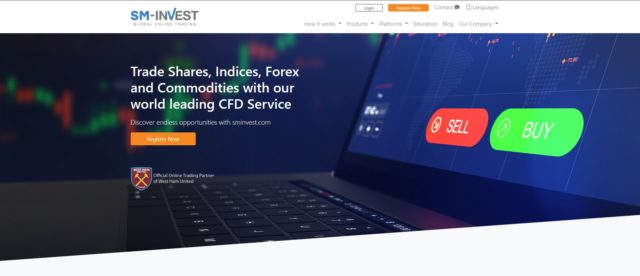 SM Invest also known as Scope Markets is a regulated broker located in Belize. They offer a selection of account types with different trading conditions and a number of tradable assets. We take a look in detail into what is being offered by Scope Markets and find out if it is worth investing and trading with them.
Account Types
There are four different accounts on offer from Scope Markets and each one has a different opening requirement and trading conditions, let's take a little look at them in detail.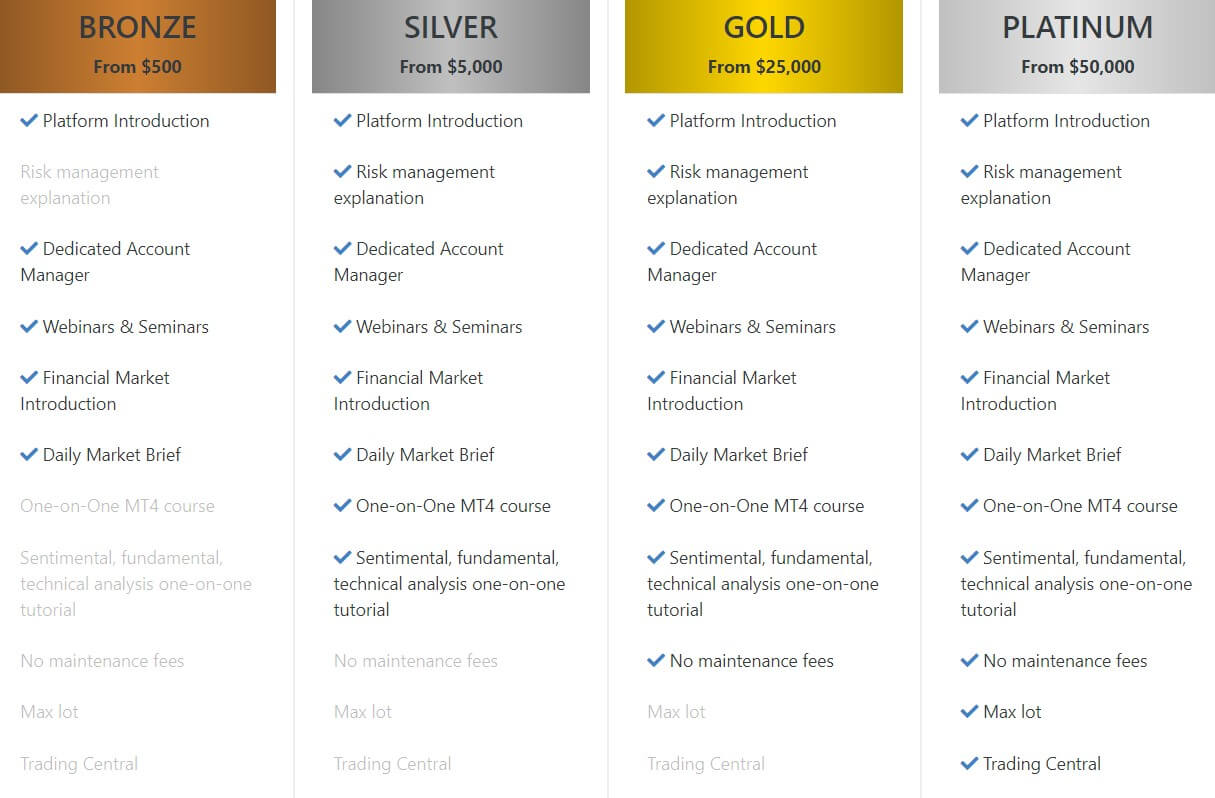 Bronze: This account is the entry-level account at SM Invest, it has an opening balance requirement of $500. The account has a minimum trade size of 0.01 lots (also known as a micro lot) and a leverage of up to 1:500. This account grants you access to a trading platform introduction, a dedicated account manager, webinars and seminars, a financial market introduction and a daily market brief. Withdrawals are not free with any account under platinum.
Silver: The silver account has a minimum balance requirement of $5,000, this comes with the same benefits as the bronze account with a few extras such as a risk management explanation, one-on-one MT4 courses and sentimental, fundamental and technical analysis one-on-one tutorial.
Gold: The gold account requires a balance of $25,000. It has the same benefits as the silver account however there is no longer a maintenance fee attached to this account.
Platinum: This is the high-end account provided by Scope Markets, it offers the same benefits as the gold account with a few added extras. The maximum lot size is increased (does not state how high), access to trading central, spreads are reduced and there are free withdrawals.
Please note that you are able to have up to 5 trading accounts at any one time.
Platforms
SM Invest used MetaTrader 4 (MT4) which is one of the world's most used retail trading platforms, MT4 offers a whole host of features such as one-touch trading, extensive customization options and compatibility with hundreds and thousands of expert advisors and indicators to help you analyze and trade. MT4 with Scope Markets is available as a desktop download, an app for iOS and Android devices and finally as a WebTrader to use in the internet browser.
It would have been nice for there to be more options, however, MetaTrader 4 is a solid platform to use.
Leverage
Leverage can be selected when opening an account and changed from the client account menu. You can select wither 1:100, 1:200 or 1:500 as your account leverage. 1:500 is quickly becoming the industry standard so it is nice to see this as an option, it is, however, strange that there is no option to go lower than 1:100, meaning that you can not reduce risk by reducing leverage.
Trade Sizes
Minimum trade sizes currently sit at 0.01 lots (also known as a micro lot) for all accounts. There is no mention of what the maximum trade size is, except for the fact that the platinum account states that it has a higher maximum trade size, again we have no idea what this new maximum trade size is.
Trading Costs
There are both spreads ad commission charges on accounts with SM Invest, however, what these commissions are we do not know. The FAQ section states that the commission changes dependant on the account that you hold, so we would be assuming that the higher value account, the lower the commission, however, we can not clarify this as the support department did not answer our queries.
Some sections of the site indicate zero commission for forex trading and low commission for trading on things such as metals, however, this information is not consistent throughout the site.
As mentioned, there are also spreads involved and the higher tier accounts have reduced spreads, but there is also no indication of what the spreads are or what the reduced spreads are, so we can not comment with any concrete information here.
Assets
There are a number of different tradable assets with Scope Markets, there are Forex pairs available, the website states over 30 currency pairs available which are actually quite low. Indices are also available to trade alongside 3 different energies. Gold and silver are available, there are also a number of cryptocurrencies available such as Bitcoin and Ripple. It is good to see cryptocurrencies being available as they are quickly becoming one of the assets that new and experienced traders are looking towards due to their volatility and growing popularity.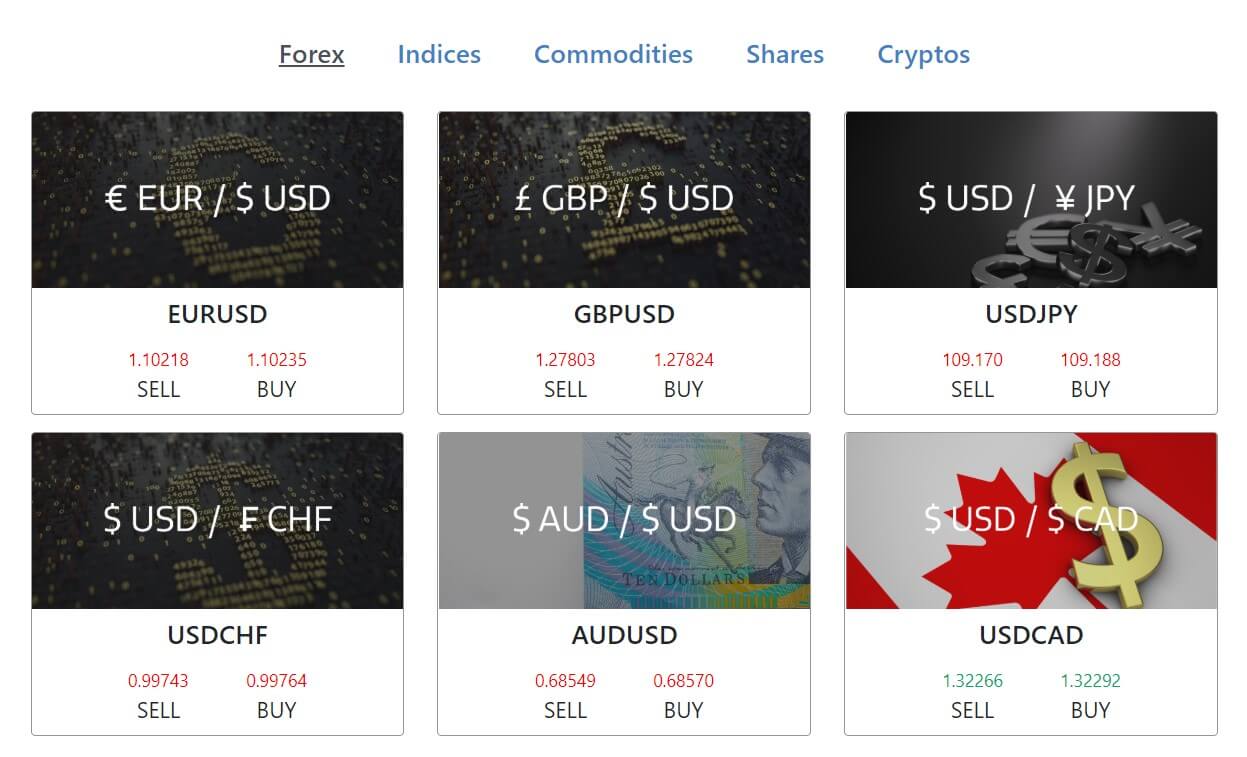 Spreads
We can not comment on spreads except to say that there are some. The forex section of the site indicates that there are both fixed and variable spreads depending on the account, there are also sections that mention reduced spreads based on the account type, however, we are not able to locate an example of what the spreads will be, either variable or fixed.
Minimum Deposit
The minimum deposit is stated as $250, however, it requires a deposit of $500 in order to open up the most accessible account, so the true minimum initial deposit is $500. Once you have opened an account, the minimum deposit drops to $250 should you wish to top up your account.
Deposit Methods & Costs
The currently available deposit methods include credit card, Skrill, Neteller, Wire Transfer, and several other alternative methods, what these methods are we are unsure, but the most popular methods seem to be available for use.

There are no fees added to deposits, however, please check with your own bank as they may charge a bank transfer fee. You are also not able to make any third party deposits, so all deposits must come from accounts in your own name.
Withdrawal Methods & Costs
There is a minimum withdrawal amount of $50, withdrawals need to be processed using the same method you used to deposit if this is not possible then Scope Markets will suggest an alternative for you to use. You are able to withdraw as many times as you want, however, there is only one free withdrawal per account per day, any additional withdrawals will have a fee of $35.
Withdrawal Processing & Wait Time
Withdrawal requests can be made at any time, however, any requests after 2 pm GMT will be processed the next business day. Processing takes on average between1 to 2 business days from the receipt of the request. Wire transfer and card withdrawals usually take between 3 and 8 working days for you to receive your funds due to the additional time of bank processing.
Bonuses & Promotions
From looking around the website, there was one open promotion that offered a chance for new clients to win a VIP package to a West Ham United game in London. In order to register, one needs to create a new account and make a deposit in the amount of $250 or more. To read the fine print or to register, click on the popup banner that appears upon visiting the SM-INVEST website homepage.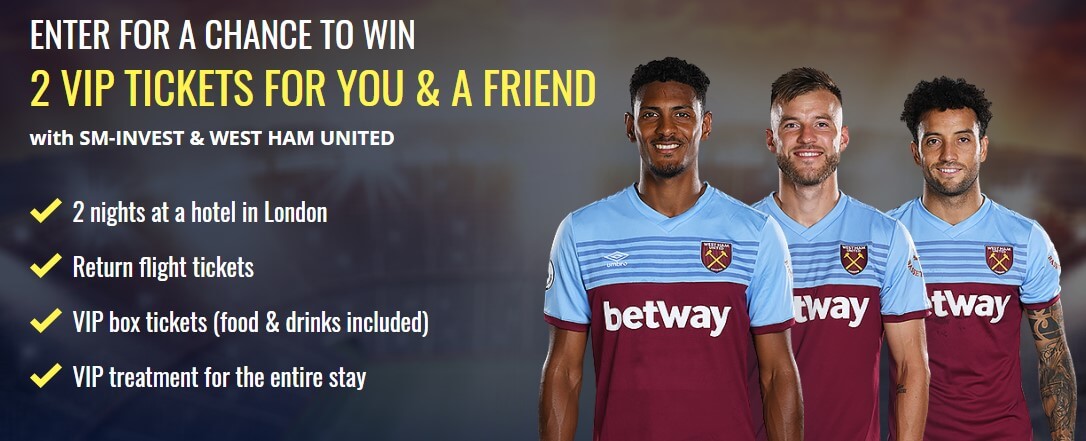 Educational & Trading Tools
There are a few educational and helpful guides available from Scope Markets, some you get free with certain account types, others require you to sign up directly. There is some basic information on the very basics of trading, which most would not necessarily find helpful. You are then able to get a one-on-one training session on a number of things such as how to use MetaTrader 4, in different ways to analyze the markets. These are free with the higher tier accounts, however, cost if you are on a lower tier account. Then there is a training program that helps you to put your skills to the test and trade for real.
Customer Service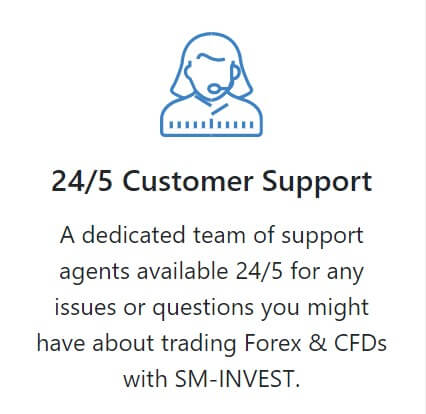 There are more than enough ways to get in touch with Scope Markets should you have any questions or require help. There is a live chat option, where you can chat with a support team member, however, we tried this approach and unfortunately no one was around, we may have just chosen a bad time to try, but it did not leave us with much confidence.
There is also a phone number available to try along with a large selection of emails based around the different departments, so if you want to get in touch with general inquiries, customer support, trade support, funding support, know your customer support or cardholder correspondence there is an individual email available to make sure the right people get your message.
Demo Account
We could not see any information regarding a demo account, it would be very strange if there was not one available, but we have seen brokers in the past without them, so, unfortunately, we can not comment on any conditions if they are in fact available with SM Invest.
Countries Accepted
There is a notice at the bottom of the page stating that the services provided by SM Invest are not directed at or available for citizens of the European Union.
Conclusion
There is a large selection of accounts on offer with varying requirements, the higher tier accounts will be pricing out a lot of regular retail traders. The customer support has a lot of options available, however, our one attempt to use them did not bear much fruit. There is a lack of details in regards to trading conditions, with various bits of information in different places but no solid facts about what is being offered. This coupled with the fact that members of the European Union are not able to use the service can make it a hard service to recommend.
We hope you like this SM-INVEST review. If you did, be sure to check out some of the other reviews to help find the broker that is right for you.