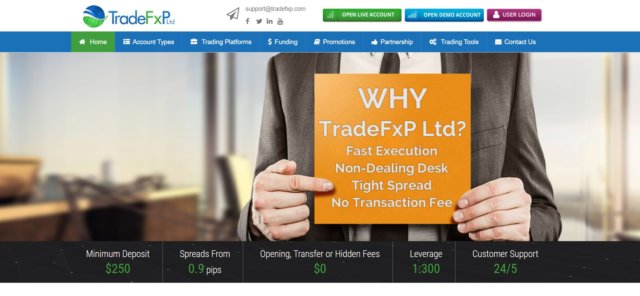 TradeFxP is a brokerage firm that has been incorporated in the UK since 2014. Although they are based in the UK, they are not regulated by the FCA, the country's financial regulator. The company is an international forex broker which has its focus on creating comfortable trading conditions and offering the best service to their clients. TradeFxP makes use of the STP model for their trading and their customers can trade forex currency pairs, CFDs, Indices, precious metals and oils on their 3 available account types. This broker uses one of the world's most popular trading platforms around, the MT4 and they also have a number of interesting bonuses on offer at the moment. Join us as we take a closer look at TradeFxP and what they have to offer.
Account Types
This broker has 3 account types available, namely the Mini Account, the Standard Account, and the ECN Account.
The Mini account has the lowest required deposit at $250 whereas the ECN account is the most expensive one to open as it requires $2000 to open it up. Both the Mini and the Standard are fee-free but it seems like only clients who choose to open a Standard account will be eligible for the broker's bonuses. The maximum leverage ranges from 1:300 to 1:100 which is quite standard and we did notice that spreads for the Mini account are quite high when compared to other brokers.
On their FAQ page, we did find mention of an Islamic account but this is not clearly outlined in their accounts page. We suggest that clients interested in opening up an Islamic account to speak to the broker directly to get more information about it. To open up any of the above-mentioned accounts, clients need to provide a copy of their passport or any other type of Identification proof along with their proof of address. Once submitted, accounts may take up to 24 hours to be approved and clients can check their account status in their client login page. Unlike other brokers, TradeFxP allows their clients to have up to 5 different trading accounts open at a time.
We will go into more detail about these points further on in this review. Here is a breakdown of TradeFxP's accounts and their main characteristics.
Mini Account
Minimum Deposit: $250
Max Leverage: 1:300
Spread Type: Variable Spreads
Commission Free: Yes
Eligibility for Bonus: No

Standard Account
Minimum Deposit: $500
Max Leverage: 1:100
Spread starting at: 1.9
Commission Free: Yes
Eligibility for Bonus: Yes

ECN Account
Minimum Deposit: $2000
Max Leverage: 1:100
Spread starting at: 0.9
Commission Free: No
Eligibility for Bonus: No

Platforms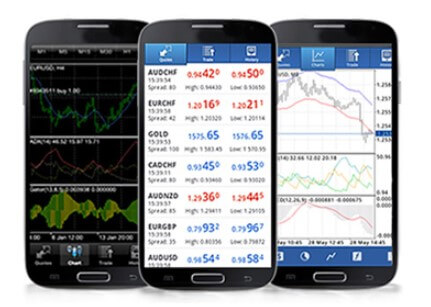 TradeFxP offers its clients one of the most popular and trusted platforms, the MT4. This multilingual platform features a large range of useful functions such as, forex online trading account management, instruments for graphic analysis, a wide range of technical analysis & indicators and robots that help make trading easier. This platform is loved by beginner traders as well as more seasoned ones and clients can download this platform through the TradeFxP website.
Apart from the MT4, this broker also offers the Android Trader which is a fully-featured trading terminal that allows clients to trade using their mobile devices which run on Android OS. This mobile platform allows TradeFxP clients to trade on the go and it is fully compatible with the MT4.
Leverage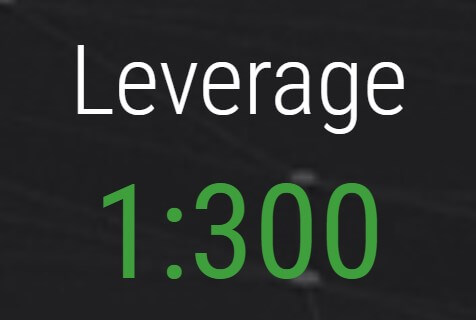 The highest leverage one can use with this broker is with the Mini Account, where leverage is set at 1:300. Recent regulations have forced brokers all over the globe to decrease their leverage to 1:100 or less, but seeing as this broker is unregulated they can still offer higher leverage. The two other accounts offered, the Standard and the ECN both have leverage of 1:100 which minimizes the risk that one encounters when trading with large leverages.
When we spoke to this broker via their live chat we were informed that the highest leverage offered on any of their accounts is actually 1:200 and not 1:300 which means that potential clients should be cautious and always double-check the information you find on this broker's website as it might not be 100% accurate.
Trade Sizes
Since there is no information regarding minimum and maximum trade sizes on their website, we asked their Live Chat agent for further details. We were informed that the minimum trade size available is 0.01 lots whilst the maximum is 50 lots, which is the industry standard.
Trading Costs
As we mentioned briefly in the Accounts segment of this review, two of the accounts available with this broker are commission-free, the Mini account and the Standard account. However, although clients will not be paying any commission for their trading through these accounts, they should keep in mind that the spread is higher for both as they start from 2.1 and 1.9 respectively. The ECN account has a $5 per lot commission but the spreads for this account are much lower as they start from 0.9 pips.
Although there is no mention of them on the site, we assume that clients may encounter swap/interest rates when holding positions overnight.
Assets
This broker offers Forex currency pairs, CFDs, Indices, Precious Metals and Oils for trading, but unfortunately, no more information is given regarding this. Since we did not find any detailed list of available assets with this broker we decided to ask their live chat agent which informed us that the list will only be available once clients open up a demo account with them.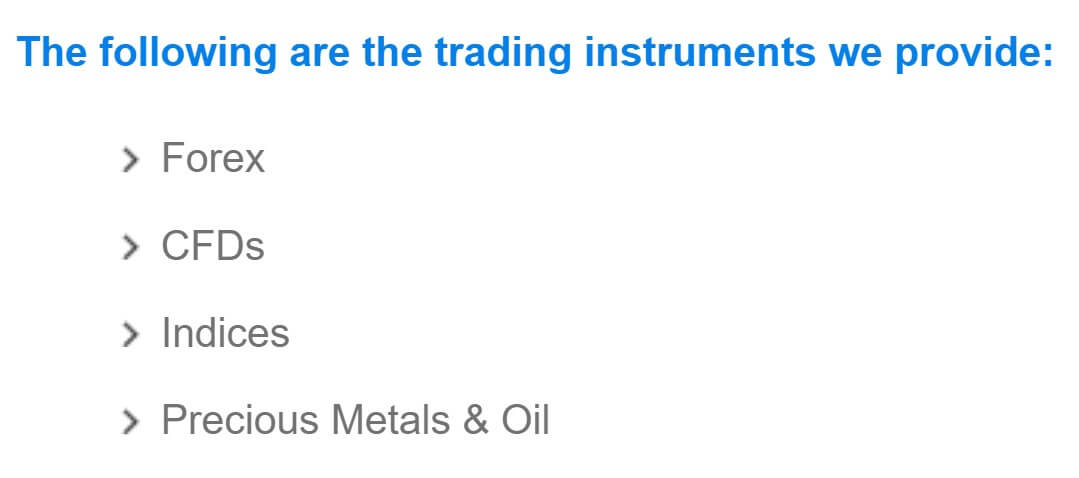 Spreads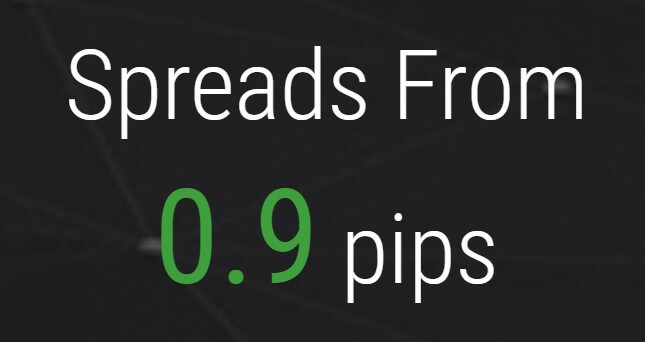 This broker offers variable spreads on all of their accounts. The Mini and the Standard accounts have spreads which seem to be quite high as they start from 2.1Pips, although we are not certain if this is a clear indication of the current spreads available through this broker. On the other hand, the ECN account has lower spreads that start from 0.9 Pips but clients should take into consideration the $5 commission fee per lot when trading with this account.
Minimum Deposit
The cheapest account to open with this broker is the Mini account which has a minimum deposit requirement of $250. This is quite affordable although clients should remember that this account has higher spreads than the other 2 available. The Standard account requires a higher minimum deposit of $500 and the ECN account is the most expensive one to open since it has a minimum deposit requirement of $2000.

Deposit Methods & Costs
TradeFxP relies on three principles when it comes to their client's funds namely; security, speed, and convenience. Clients wanting to deposit funds to their account can do so via 5 main payment methods but only 2 of them are fee-free. These are Bank Wire and Credit cards which have a minimum deposit of $250 and $100 respectively. Neteller, Skrill, and Fasapay also have a minimum deposit requirement of $100 but these 3 also have a 1% fee for each deposit made.
Credit card deposits are made instantly, Neteller, Skrill, and Fasapay may take up to a maximum of 12 hours to be transferred and deposits made via Bank Wire may take up to 5 working days to arrive into the clients' accounts. On their Deposits page, we did find a brief mention of depositing via e-wallets but no clear details were provided so we cannot comment any further on this.
Withdrawal Methods & Costs
Funds can only be withdrawn to the same payment methods clients used to fund their accounts with. Bank Wire and Credit card withdrawals are fee-free although clients might still encounter fees from the banks when withdrawing their funds through these methods. Neteller, Skrill, and Fasapay all have a 1% withdrawal fee and a minimum withdrawal amount of $50. Credit card and Bank wire withdrawals have a minimum withdrawal amount of $100.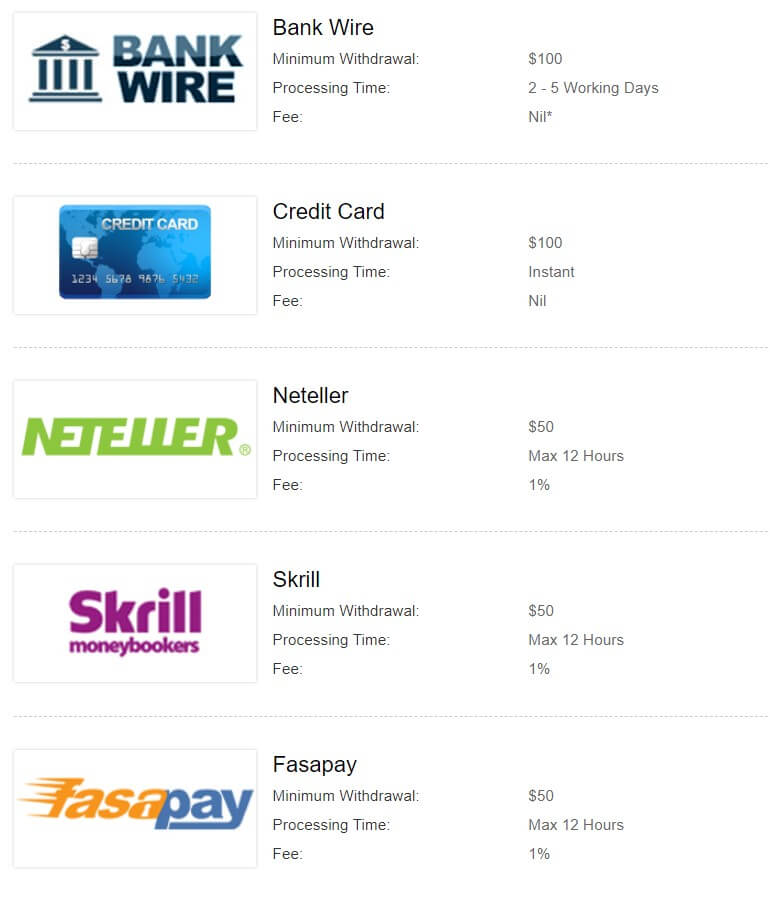 Withdrawal Processing & Wait Time
For those clients who would like their funds to be instantly transferred back to their pockets, Credit Card seems to be the best option as this is the only withdrawal method that enables instant withdrawals. Bank wire, on the other hand, may take 2-5 working days for funds to arrive which might be inconvenient for some whilst Neteller, Skrill and Fasapay all take a maximum of 12 hours for withdrawals to be complete.
Bonuses & Promotions
TradeFxP has a number of promotions available at the moment including a 30% Welcome bonus. As its name implies, this bonus enables clients to get up to 30% for their initial deposit which means if they fund their Live trading account with $500 they will get up to $150 bonus which they can use for their trading.
This broker also offers a Rescue bonus which provides up to a 40% equity-based bonus to recover a client's funds. For example, if a client deposits $1000 into their account and their current equity becomes less than 70% of their balance (ie. $300) they can apply for the rescue bonus which in this case would be $20 (40% of $3000).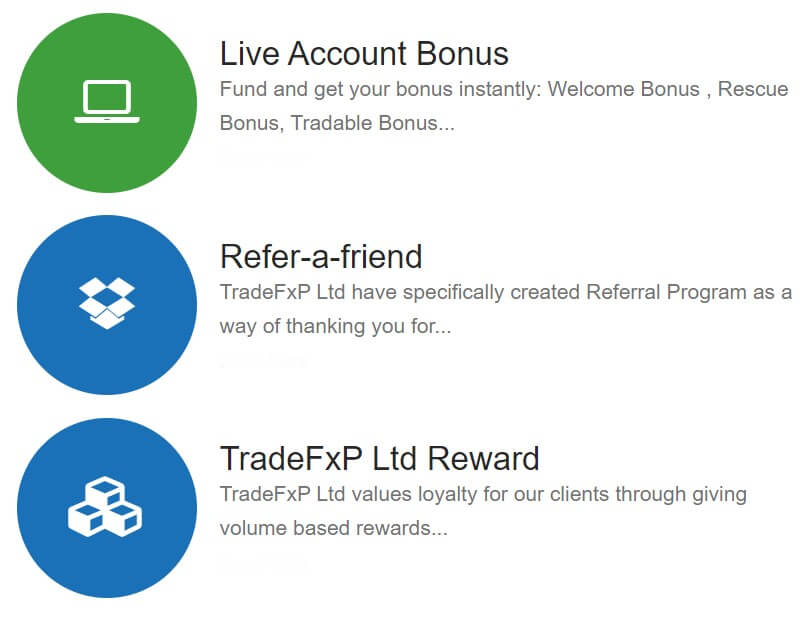 Another bonus which this broker has on offer is the Tradable bonus which allows clients to get up to a 20% bonus for every deposit. Clients should take into consideration that the minimum deposit to be eligible for this bonus is $1000. For example, if clients fund their account with $1000 or more they can get up to a 20% bonus on their live trading account.
TradeFxP also has a Refer-a-Friend reward and a TradeFxP Reward which gives volume-based rewards as follows; $50 Reward for 50Lot sizes, $125 for 100 lots and $750 for 500 lot sizes.
Any rewards and bonus schemes come with a number of terms and conditions so we suggest clients to be aware of these terms before expecting to receive their rewards. When asking their live chat agent for more information regarding these terms and conditions we were informed that these will only be given once a client opens up a live account with them, which is quite inconvenient.
Educational & Trading Tools
When it comes to educational content this broker offers a Forex Training course that breaks down the fundamentals of online currency trading for beginner traders. Clients can learn to understand currency quoting and what factors drive individual currency movements, Read and analyze currency charts using advanced technical tools, understand and decode chart patterns, recognize market trends, how to balance risk against reward pro-actively and how to anticipate and react to major economic events that impact global currencies. On their site clients can also make use of some trading tools including an Economic Calendar, Forex calculator and a frequently updated Forex News segment.
Customer Service
TradeFxP can be contacted via email or through their live chat option.
We did get in touch via live chat since we had some further questions which we could not get the answers for through their website content and we can say that their response is quite fast but the answers we were given were brief and not very explanatory.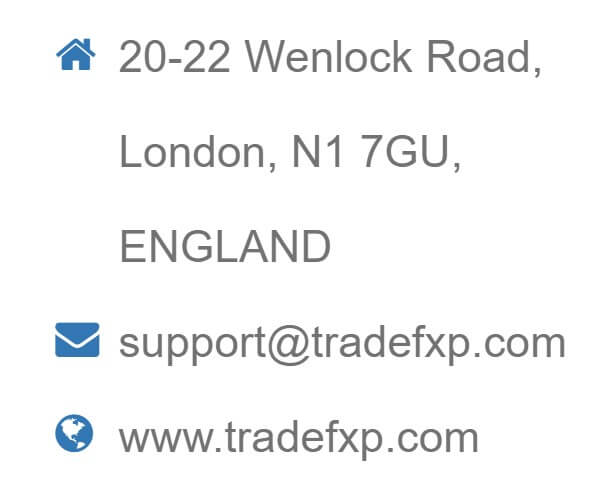 Demo Account
If you want to test out trading with TradeFxP you can do so via their online Demo account where you can practice your trading skills before investing real funds. This demo account is a real-time version of the MT4 platform and you can open it up by filling in a simple online form. Once you open up the demo account you will also be able to see the full list of their available assets.
Countries Accepted
Due to the regulations imposed by the NFA on forex trading in the USA, this broker does not accept clients that are from the USA.
Conclusion
TradeFxP is an unregulated broker located in the UK. We did notice a number of advantages such as a variety of account types, a large number of bonuses and rewards available for new and existing clients and the fact that they use the most popular platform available, the MT4. On the other hand, we did notice a few disadvantages such as the fact that only clients who register for a demo account are given the full list of available assets and only when opening a live account do clients receive the terms and conditions documents. We also noticed some discrepancies in their website content, especially after speaking to their live chat agent where we realized that the leverages stated on the site are not accurate to what the broker is offering today.
If you are interested in opening up an account with this broker, we highly suggest opening up a demo account to at least be aware of what you will be able to trade with them before investing your money with TradeFxP.