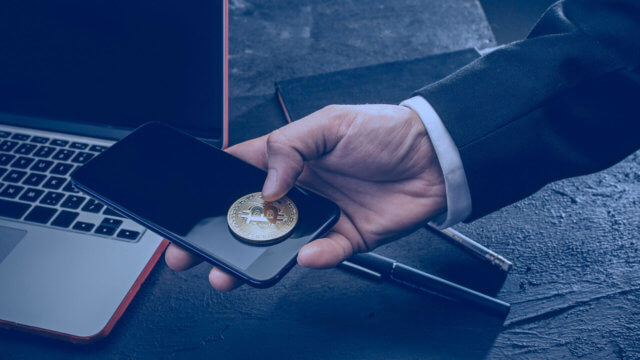 As with any other technology, the digital currencies have revolutionized not just the tech world but also the health, finance, and manufacturing industries. 
Their disruptive aspect can be linked to the underlying protocol, blockchain, which most cryptos run on. 
This technology delivers faster and more secure transactions compared to using fiat currencies. Moreover, there are no central authorities such as banks or government, involved in the transaction. As a result, this lowers the transaction fees saving you money in the long haul.
But, ever since the Bitcoin craze back in 2017, there has been an influx of cryptos in the market. For any business owner, the overwhelming number of cryptocurrency choices can be daunting, especially with reports that some coins are a Ponzi scheme. 
Criteria used to choose the right crypto for your business
So, which criteria should business owners use to choose the right cryptocurrency for their enterprise?
☑️

Value of the Coin

Choosing a coin that has high value shields your business from losses caused by the volatile nature of cryptocurrencies. This is especially true since highly valued coins tend to be more stable, meaning their prices don't change radically. 

The value of a crypto is directly related to its demand. The higher the demand, the higher the value of the coin. 
☑️

Usability

The usability of a coin can be viewed in different spectrums, but it all boils down to how users interact with a coin. 

The most basic usability aspect of a coin is in terms of the number of people using the coin. A popular digital coin certainly has a more significant number of users compared to a less popular coin. The idea here is to choose a digital coin that has a good number of users. This way, you can be assured that most of your customers have access to the coin of your choice. 

Also, usability entails the user-friendliness of a cryptocurrency. A coin with a complex interface can be intimidating to a particular demographic of your customer base, thus limiting your products or services to the tech-savvy clientele. 

A coin with an intuitive interface should be easy to perform simple functions such as opening and funding the wallet as well as sending and receiving funds. 
☑️

Transfers

One of the primary reasons behind businesses accepting payments in cryptocurrencies is due to the fast transaction associated with the payment process. 

It's common for business owners to wait for days or even weeks for payments made using a debit card, to reflect in their bank accounts. This can be frustrating, especially if you have urgent bills to pay or need to make a payroll.

While cryptocurrencies offer faster transactions than conventional currency, some aren't as fast as you would wish. Take bitcoin, for instance. The network on which it operates has a scalability problem, which translates to slower transactions due to its limited blockchain size and frequency. 

Of course, there are altcoins such as Monero, and Litecoin that offer faster transactions and even charge less than bitcoin for sending and receiving funds. These coins take less time to confirm a block, amping up the transaction process. 
How to Accept Cryptocurrency for your Business
There are three main ways of accepting cryptocurrency as a form of tender for products and services. 
Direct Deposit
If you only have a small number of customers using cryptocurrency, direct deposit works best. All you need is to create a wallet and share its address with your customers. 
Ideally, you should partner with an exchange platform to help you create a wallet. This way, it will be easy for you to link your wallet to your bank account, so as to withdraw funds in fiat currency. 
Besides crypto exchanges, you may consider creating a versatile digital wallet with popular providers such as Exodus and Jaxx. With one of these wallets, you can accept any type of cryptocurrency for efficient conversion to conventional currency. 
To make the transactions easier for your customers, you should present your wallet in the form of a QR-code. Customers will just scan the code with their phones, and transfer the agreed amount directly to your wallet. You can request a wallet QR-code from the exchange site you've partnered with or use an independent app dedicated to creating one for streamlined cryptocurrency payments. 
Point of Sale (PoS) Equipment
A cryptocurrency PoS equipment is accompanied by a piece of software that automatically links your wallet to your bank account, for a seamless payment experience. The equipment also supports cryptocurrency-based debit cards and even offers withdrawal services in the form of fiat currency. 
Alternatively, instead of buying a cryptocurrency  PoS terminal, you can create a merchant digital wallet and link it to your existing PoS system. Unlike the traditional digital wallet, a merchant wallet comes with unique functionalities that make it compatible with your accounting systems for easy bookkeeping. 
Once you've created a merchant digital wallet with your preferred provider, you'll then receive a public address, private key, and a QR-code. Now, using the instructional manual, integrate these details to your existing PoS system, invoices, and shopping cart. 
Plug-ins and Cash Out
Exchanges such as Binance and Coinbase offer plug-ins that are installed into your online store. It becomes easier to integrate these plug-ins if your store is on popular platforms such as Shopify, WordPress, or eBay. 
Customers can, therefore, shop from your store and check out using crypto, which is then deposited to your wallet address or bank account. 
Boost Your Business by Accepting Cryptocurrency Payments
Accepting cryptocurrency payments gives your business a competitive edge, as technology becomes more integrated into all business operations. Being an international currency, cryptos are also a gateway to broadening your market outreach. 
Of course, there are a few drawbacks with this payment method. Volatility remains the biggest downside to cryptocurrency payment for business services. With such unprecedented price swings, the most viable solution is to convert any cryptos to fiat currency, immediately upon receipt to protect yourself from loss of value. 
In addition to volatility, you should also maintain compliance with regulatory tax schemes that are subject to your jurisdiction. 
Nonetheless, business owners are advised to keep an eye out for cryptocurrency trends and consult experts in the field, to understand every aspect of digital currencies before integrating them into payment systems.