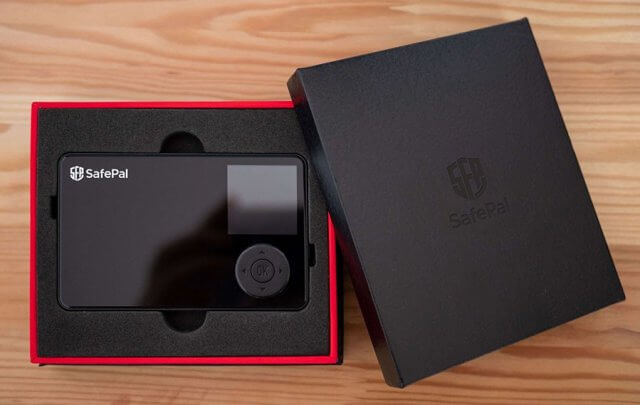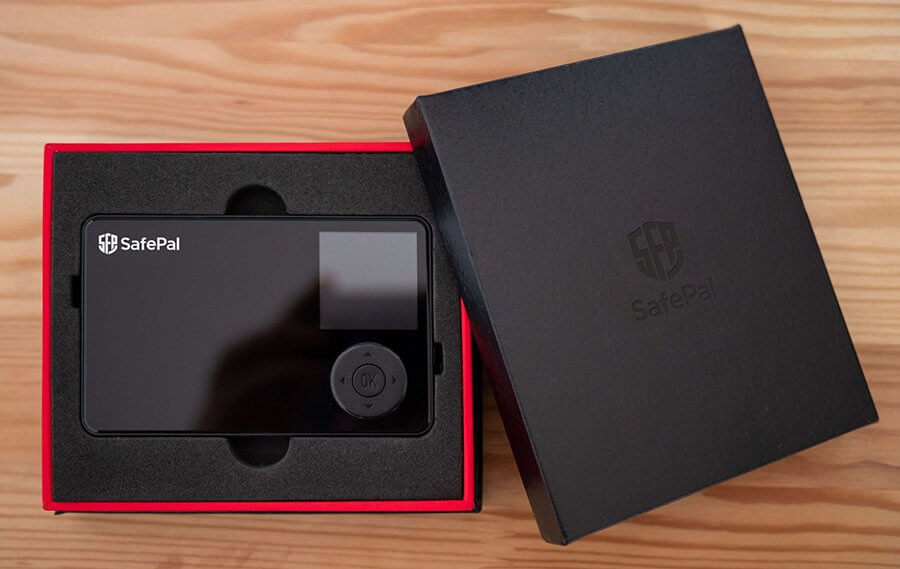 SafePal S1 hardware crypto wallet was introduced to the crypto community in 2019. And though it's relatively new, SafePal is a highly innovative wallet that seeks to provide crypto users with a "Secure, Simple, and Enjoyable crypto management solution." The wallet has the backing of prominent crypto industry players like Binance Exchange. It has also integrated a host of operational and security features to help it achieve this goal.
According to the SafePal S1 website, the wallet was developed by a group of software, cybersecurity, and hardware experts, with the blessings of Binance. And one of its approaches to solving the constant challenges faced by other crypto hardware wallets was making it a 100% cold storage wallet.
This review will detail its features, understand how it works, vet its ease of use and fees. We will also provide you with a step-by-step guide on how to use SafePal Hardware Wallet before telling you if SafePal S1 is indeed the safest hardware wallet yet.
Key features
High-resolution screen: SafePal S1 hardware wallet has a sleek design that takes the shape of an MP3 player. It features a relatively wide and high-resolution color screen and a D-pad controller that you use to navigate the wallet. It also features a camera whose key role is scanning QR codes for other wallets and exchanges.
Mobile app compatible: SafePal hardware wallet developers have also come up with the SafePal wallet app that you can use to manage your crypto balance and facilitate crypto exchanges.
Monitor crypto portfolio: The SafePal mobile wallet app features the balance and activity tabs that you can use to monitor your crypto portfolio in real-time. For instance, the activity tab outlines your crypto transaction history (inflows and outflows) and, in turn, helps shape your crypto budget.
Integrated exchange: One of SafePal's key partners is Binance – the largest crypto exchange in the world. And this partly explains why SafePal Wallet mobile app features BinanceDEX that SafePal users can use to trade and exchange different cryptos and exchanges.
Send crypto via social media: SafePal's innovativeness is best highlighted by the wallet user's ability to send crypto via the different social media networks. A SafePal wallet user can, for instance, send altcoins and tokens to an individual (regardless of whether they have a SafePal wallet or not) via social media.
Security features
Pin code: SafePal hardware wallet is secured with a PIN code that you set when creating a user account. It is also fitted with the number randomization tool that helps you avoid key loggers and other spying tools.
Password + pattern for the app: The SafePal mobile wallet app, on the other hand, is secured with a password or a pattern.
Recovery seed: SafePal will also present you with a backup and recovery seed for your wallet and private keys. When creating a user account on the platform, you will be presented with either 12 or 24 random phrases that form your wallet's recovery seed. Write them down and save them offline.
Secure element: The SafePal hardware wallet is also fitted with a hack-proof EAL5+ secure element. This is a global finance industry-grade crypto chip that stores your private keys.
Two-factor authentication: All crypto transactions initiated via the SafePal mobile app must be signed and authenticated using the hardware device.
Key-deletion tool: SafePal S1 wallet features a key deletion tool that allows you to add and delete cryptos and tokens with ease.
Tamper-proof: The hardware wallet's package features two tamper-proof seals, and so does its secure element. In the case of a suspected cyber hack or if someone tried to tamper with its secure element, the key deletion and self-destruct features will be triggered.
Offline cold storage: SafePal S1 hardware device is a 100% offline vault that connects to your phone or computer via a USB cable. It doesn't maintain wireless (Wi-Fi, Bluetooth, or otherwise) connections with internet-connected devices.
How to set and activate the Safepal S1 Hardware wallet
Step 1: Download the SafePal S1 mobile app after purchasing the SafePal S1 hardware device
Step 2: Install and launch the app.
Step 3: Create a password and pattern for the mobile app
Step 4: Connect the SafePal S2 hardware device to the computer and choose your preferred language.
Step 5: Open the SafePal app and click on the 'Add Wallet' icon. Alternatively, tab the scan button on the top-right corner of the app.
Step 6: Follow the setup wizard prompts to create a user account.
Step 7: Chose a recovery seed (between 12-word seed and 24-word seed) and write it on the mnemonic cards that accompany the hardware wallet package.
Step 8: Verify that you've correctly copied this mnemonic phrase.
Step 9: Create and verify a PIN code for the mobile device
Step 10: Scan your wallet's QR code using the mobile app to connect the two.
How to add/receive crypto into your SafePal S1 Hardware wallet
Step 1: Log in to your SafePal S1 wallet mobile app on click on the "Receive" icon
Step 2: Copy the wallet address and forward it to the party sending you crypto coins.
Alternatively:
Step 3: Have the party sending you cryptos/tokens scan your wallet's QR code.
Step 4: Wait for the funds to reflect on the wallet.
How to send crypto from your SafePal S1 Hardware wallet
Step 1: Log in to the SafePal S1 mobile wallet app and click on the "Send" button.
Step 2: From the list of hosted cryptocurrencies and tokens, select the coin you want to send
Step 3: Enter the recipient's wallet address or scan their QR code and the number of coins/tokens you wish to send
Step 4: Select the fee level.
Step 5: Confirm that the transaction details are correct and hit the send button. The app will then display a dynamic QR code specific to that transaction.
Step 6: Use the SafePal S1 hardware wallet to authorize the transfer. Simply use the hardware wallet's camera to scan the app's QR code and enter the PIN to sign and authorize the transaction.
Step 7: Confirm that the transaction has sailed through on the mobile app via the
SafePal S1 Hardware wallet ease of use
Though lengthy, SafePal S1 has a straightforward onboarding process. The wide display screen on the hardware wallet and easily navigable mobile wallet app interface has made interacting with the crypto vault, receiving, and sending cryptos relatively easy.
SafePal S1 hardware wallet is also available in over ten international languages.
SafePal S1 Hardware wallet supported currencies and countries.
According to the SafePal S1 website, the hardware wallet can support 1000+ cryptocurrencies and tokens. Wallet addresses are also generated offline by the hardware device.
SafePal S1 Hardware wallet cost and fees
SafePal S1 hardware wallet costs $59.99, but the company behind the brand is currently running a limited-time discount of $39.99.
The only other charge you will have to part with is the blockchain network's network fees for transaction verification and confirmation.
What are the pros and cons of using the SafePal S1 Hardware Wallet?
Pros:
Very safe as it stores all your private keys offline in a tamper-proof secure element
SafePal S1 is cheaper than most other crypto hardware wallets
The hardware wallet supports a wide range of both cryptocurrencies and tokens
It features the largest and most liquid crypto exchange
The hardware is tamper-proof and embraces stringent security measures
Cons:
One may consider the wallet's activation process quite laborious and not beginner-friendly
It maintains a rather complicated crypto transfer process
Comparing Safepal S1 Hardware wallet with other hardware wallets
Safepal S1 Hardware wallet vs. Ledger Nano S
SafePal S1 and Ledger Nano S are both highly advanced crypto hardware wallets. Their similarities include the fact that they both host 1000+ crypto coins and tokens. They store the client's private keys offline and employ multi-layer protection tools around all the wallets, including two-factor authentication and offline wallet address generation. Both are also compatible with mobile apps and feature on-device screens that help ease navigation.
The two are also different in the pricing and mode of operation. For instance, while the Ledger Nano S hardware wallet costs around $60.00, SafePal S1 costs a paltry $39.99. Similarly, while the SafePal hardware device and its mobile app companion will only communicate through the hack-proof QR Codes, Ledger Nano S connects to its app companion via a wireless Bluetooth connection that is susceptible to man-in-the-middle attacks.
Verdict: Is Safepal S1 Hardware wallet safe?
SafePal S1 is a safe hardware wallet. It has embraced several highly effective security and privacy measures to safeguard the integrity of the device and private keys held therein. And it all starts with tamper-proof packaging with two proprietary seals. It has also employed multiple security features, including two-factor authentication, offline generation of wallet addresses, and a 6-digit passcode for the hardware device and password + pattern for the SafePal S1 mobile wallet app. You only have to part with the $39.99 wallet cost.