Sigma Capital is a UK based foreign exchange broker. They were founded with the objective to provide traders with a safe, easy and low-cost entry into the foreign exchange markets. Their aims are to become a leading global broker in the financial services industry, powered by technological innovation, exclusive products, and flawless trading conditions in order to serve and exceed the expectations of our traders, investors, and stakeholders. We will be using this review to look into the services being offered to see if they achieve this and so you can decide if they are the right broker for your trading needs.
Account Types
It seems that there are just two different accounts to choose from if you decide to sign up, we have detailed them below.
Standard Account: The Standard account requires a minimum deposit of $500. It can have a base currency of USD, EUR, GBP, PLN or AED and has leverage up to 1:500. It has a variable spread with no added commission, It uses a market execution mode and micro-lots (0.01 lots) are the minimum trade size. It uses MetaTrader 4 as its trading platform and has access to indices, commodities, stocks, crypto and the account also has swap charges.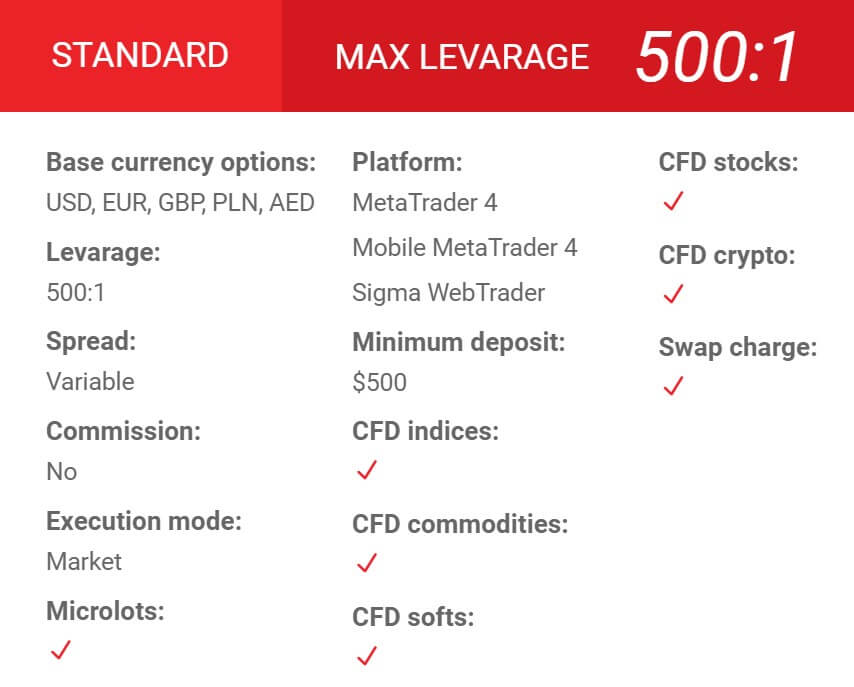 Pro Account: The Pro account increases the minimum deposit of up to $20,000. It can have a base currency of USD, EUR, GBP, PLN or AED and can be leveraged up to 1:500. It has a variable spread that is 0.5 pips better than the Standard account with no added commission, It uses a market execution mode and micro-lots (0.01 lots) are the minimum trade size. It uses MetaTrader 4 as its trading platform and has access to indices, commodities, stocks, crypto and the account also has swap charges.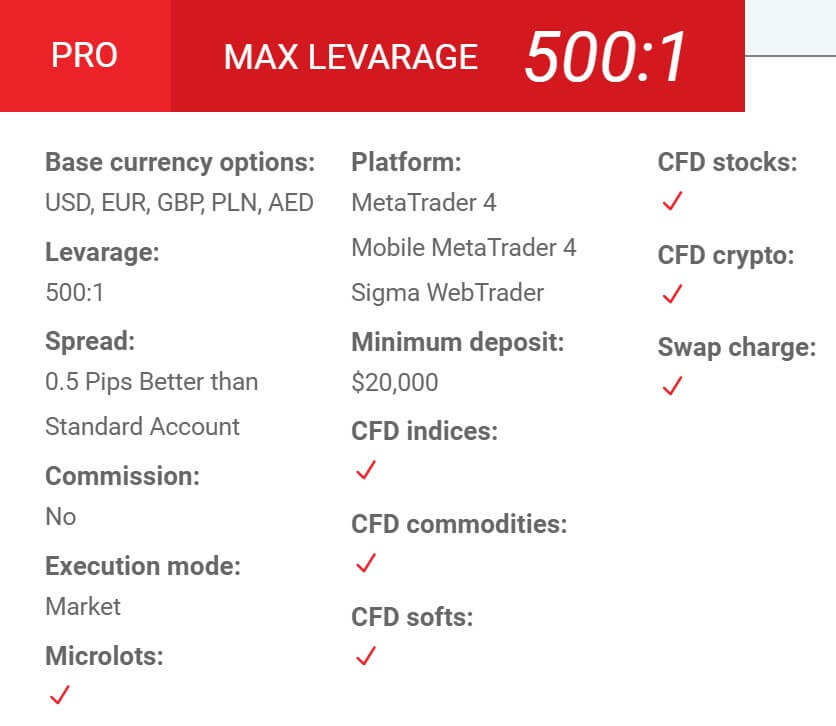 Platforms
MetaTrader 4 is the platform of choice from Sigma Capital. The MetaTrader 4 platform is a powerful tool for processing dozens of different financial instruments and is used by retail investors to buy and sell currencies. In addition to allowing users to trade in Forex, the MT4 platform supports Future, Indices, Equities, and other CFD transactions. It is highly accessible, usable as a desktop download, mobile application, and web trader. Its distributed architecture, robust security system and convenient mobile trading are some of the core competencies that give MetaTrader 4 its compelling competitive advantages. Offering the perfect solution to even the most demanding trading needs.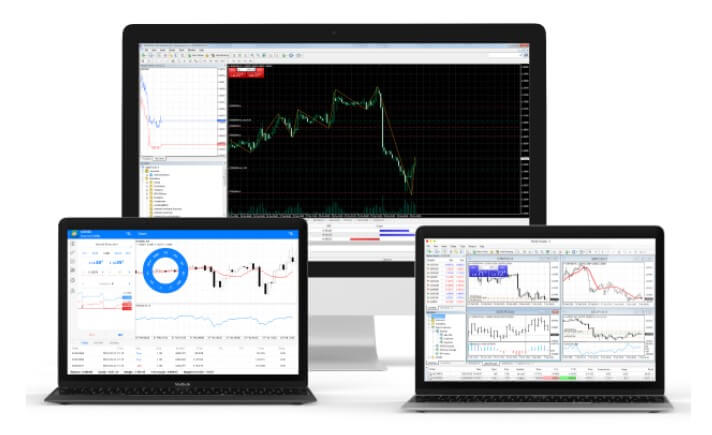 Leverage
The maximum leverage on offer for each account is 1:500. This can be selected when opening up a new account and should you wish to change it on an already created account you will need to contact the customer service team with your request.

Trade Sizes
The minimum trade size on both account si 0.01 lots also known as micro-lots, the trade sizes then go up in increments of 0.01 lots so the next trade would be 0.02 lots and then 0.03 lots. Looking through the site we could not find information on the maximum trade size or the maximum number of trades that you can have open at any one time.
Trading Costs
There are no added commissions on any of the accounts as they both use a spread based system that we will look at later in this review. There are swap fees which are charges for holding trades overnight, these can be both positive or negative and can be viewed within the MetaTrader 4 trading platform.
Assets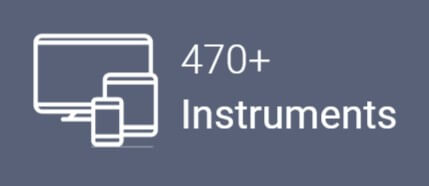 There are over 470 total assets and we have been broken down into a number of different categories, including FX pairs, commodities, stocks, metals, and more. We did not see any cryptocurrencies, and this could certainly be an issue for a number of traders.
Currency: AUDCAD, AUDCHF, AUDJPY, AUDNZD, AUDUSD, CADCHF, CADJPY, CHFJPY, EURAUD, EURCAD, EURCHF, EURCZK, EURDKK, EURGBP, EURHKD, EURHUF, EURJPY, EURNOK, EURNZD, EURPLN, EURSEK, EURSGD, GBPAUD, GBPCAD, GBPCHF, GBPJPY, GBPNZD, GBPSEK, GBPUSD, NZDCAD, NZDCHF, NZDUSD, USDCAD, USDCHF, USDCNH, USDCZK, USDDKK, USDHKD, USDHUF, USDJPY, USDMXN, USDNOK, USDPLN, USDRUB, USDSEK, USDTRY, USDZAR
Metals: Silver, Gold, and Platinum.
Indices: 100GBP, 200AUD, 225JPY, D30EUR, E50EUR, F40EUR, H33HKD, NASUSD, SPXUSD, U30USD.
Commodities: Brent Crude Oil, WTI Crude Oil, and Natural Gas.
Futures: Coffee Arabica and Coffee Robusta.
Shares: There are 193 different shares available which include the likes of Apple, Amazon, Tesla, Facebook, Google, and Netflix.

Spreads
If we look at EURUSD, the starting spread is 2.4 pips on the Standard account, the Pro account states that it is 0.5 pips better than the Standard account so this would mean that the spread will be at 1.9 pips. The spreads are variable which means they move with the markets and do not stay the same when there is added volatility they will be seen higher. Different instruments also have different starting spreads, as EURUSD is stated at 2.4 pips. GBPCHF as an example is stated as having a starting spread of 5 pips.
Minimum Deposit
The minimum amount required to open up an account is $500 this will get you the Standard account, any subsequent deposit requirements, once an account is open, is reduced down to $5.

Deposit Methods & Costs
There are a few different methods available, these are Visa, MasterCard, MegaTransfer, Skrill, Neteller, Ngân Lượng, and Bank Wire Transfer. There are no added fees and Sigma Capital will cover any fees from their site, so any potential fees for you would be anything added by your card issuer or bank.

Withdrawal Methods & Costs
The same methods are available to withdraw with, for clarification these are Visa, MasterCard, MegaTransfer, Skrill, Neteller, Ngân Lượng, and Bank Wire Transfer. Ngân Lượng has a withdrawal fee of 0.5%, however, all other methods are covered by Sigma Capital. You should check with your own bank to see if they add any transfer fees as you will be responsible for paying those.


Withdrawal Processing & Wait Time
Any withdrawal requests will be processed within 24 hours. The time a request takes to fully process will depend on the method used. The majority will fully process within 48 hours but Bank Wire Transfers may take between 2 to 5 working days depending on your bank's processing times.
Bonuses & Promotions
It seems that a bonus is available, however, there are no details. The bonus page is simply stating that there is a welcome bonus and then says to get in contact for more information. It is nice that there is a bonus available should you want it, but there needs to be more information on what it is and what the terms are so we can work out if it is worth taking or not. So if you are after a bonus, get in contact with the customer service team.
Educational & Trading Tools
The Academy on the site isn't really an academy, it is comprised of a few different pages, one of which is a trading glossary, detailing what different terms mean which is nice if you come across something you do not know the meaning of. There is a how-to trade section, but this provides incredibly basic information on how to use MT4. There are actually three pages based on how to use MT4. Apart from that, there doesn't seem to be much else to help you with your treading or analysis so you will need to look elsewhere for your educational fix.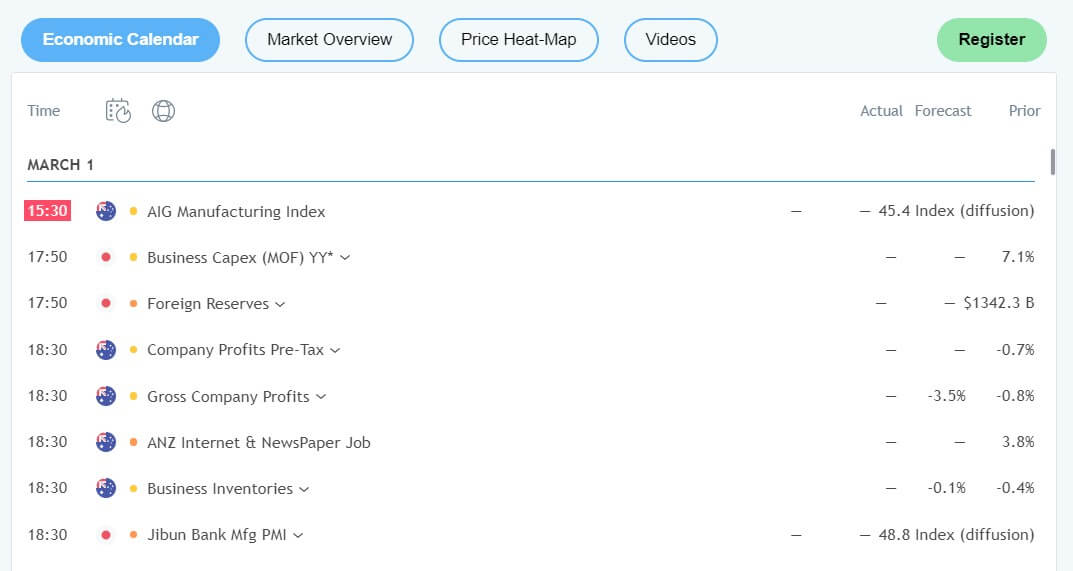 Customer Service
The contact us page consists of an online submission form and that is it, you can fill in your question or query and you should then get a reply via email. Luckily, towards the bottom of the website, there is an email address and phone number available. These should be made more prominent on the contact us page though.
Email: support@thesigmacapital.com
Phone: +44 203 150 3646

Demo Account
Demo accounts are available and allow you to test out the trading conditions and new strategies without risking any real capital. The details of the demo account are not stated so we do not know what the trading conditions are or if there is an expiration time on the account.
Countries Accepted
The following statement is available on the website: "In certain jurisdictions, the provision of our services and dissemination of information contained on this website may be prohibited or restricted by applicable law. Our services and information are not addressed to the people from these jurisdictions. The user of this website shall make sure that the use of our services and information does not violate the legal prohibitions and restrictions in his/her place of residence. Sigma shall not bear liability for the use of its services and information by a person from the place where activities of Sigma is prohibited or restricted by applicable law. The user is solely responsible for complying with all applicable laws in the relevant jurisdiction."
If you are unsure of your eligibility, we would recommend contacting the customer service team to find out prior to signing up.
Conclusion
The two different accounts on offer do not offer a huge amount of variety. In fact, the only main difference is a slightly reduced spread. Talking of spreads, they are a little on the high side, making trading at Sigma Capital a little expensive, yet nothing we haven't seen before. There are plenty of assets to trade so you should always be kept busy, there are also enough deposit and withdrawal methods to cater for the majority of traders, there are also no added fees for either depositing or withdrawing which is great. The information provided by Sigma Capital makes them look like a decent broker to use, but the final decision is all yours.