ECM is an international foreign exchange broker and is situated in Vanuatu. ECM states the following: "ECM Group uses low-cost trading, cutting edge technology, advanced educational programs, innovative computer, financial technology, and world-class customer service to provide Internet-based forex trading and currency information services to everyone, from individuals to large corporations, from portfolio managers to financial institutions." Throughout this review, we will be looking int the service being offered to see if they live up to this and so you can decide if they are the right broker for you.
Account Types
ECM does not have a page set up to outline the different accounts that are available or what their trading conditions are. As we go through this review, we will outline any differences in accounts in each section. This will give you a better understanding of the smaller details, however, if there are seemingly no differences we will just put the information that we have available to us.
Platforms
Only MetaTrader 4 is available to trade with, we say only, it is more than capable of performing any of the trading tasks that you may require. ECM has listed a few of the potential benefits of using MT4 as access to an Internal email service, simple user interface, a highly secure trading platform, programmable system language, the ability to review past trades and performance, compatibility with Expert Advisor applications and automated Trading. The platform is also highly accessible as it can be used as a web trader, mobile application or as a download for your desktop/laptop computer.

Leverage
The leverage that you get depends on the account balance that you have. The available leverage is as follows.
Balance of $100 = Leverage up to 1:500
Balance of $5,000 = Leverage up to 1:200
Balance of $10,000 = Leverage up to 1:100
Trade Sizes
Trade sizes start as low as 0.01 lots and go up in increments of 0.01 lots so the next trade would be 0.02 lots and then 0.03 lots. We are not sure what the maximum trade size is but whatever it ends up being we would not recommend trading over 50 lots in a single trade. It is also not clear to use what the maximum number of open trades you can have at any one time is.
Trading Costs
There are no mentions of any commissions charged on trading, so we are not sure if there is any or not. We do know that swap charges are present these are fees charged for holding trades overnight and can be both positive or negative and can be viewed within the trading platform you are using.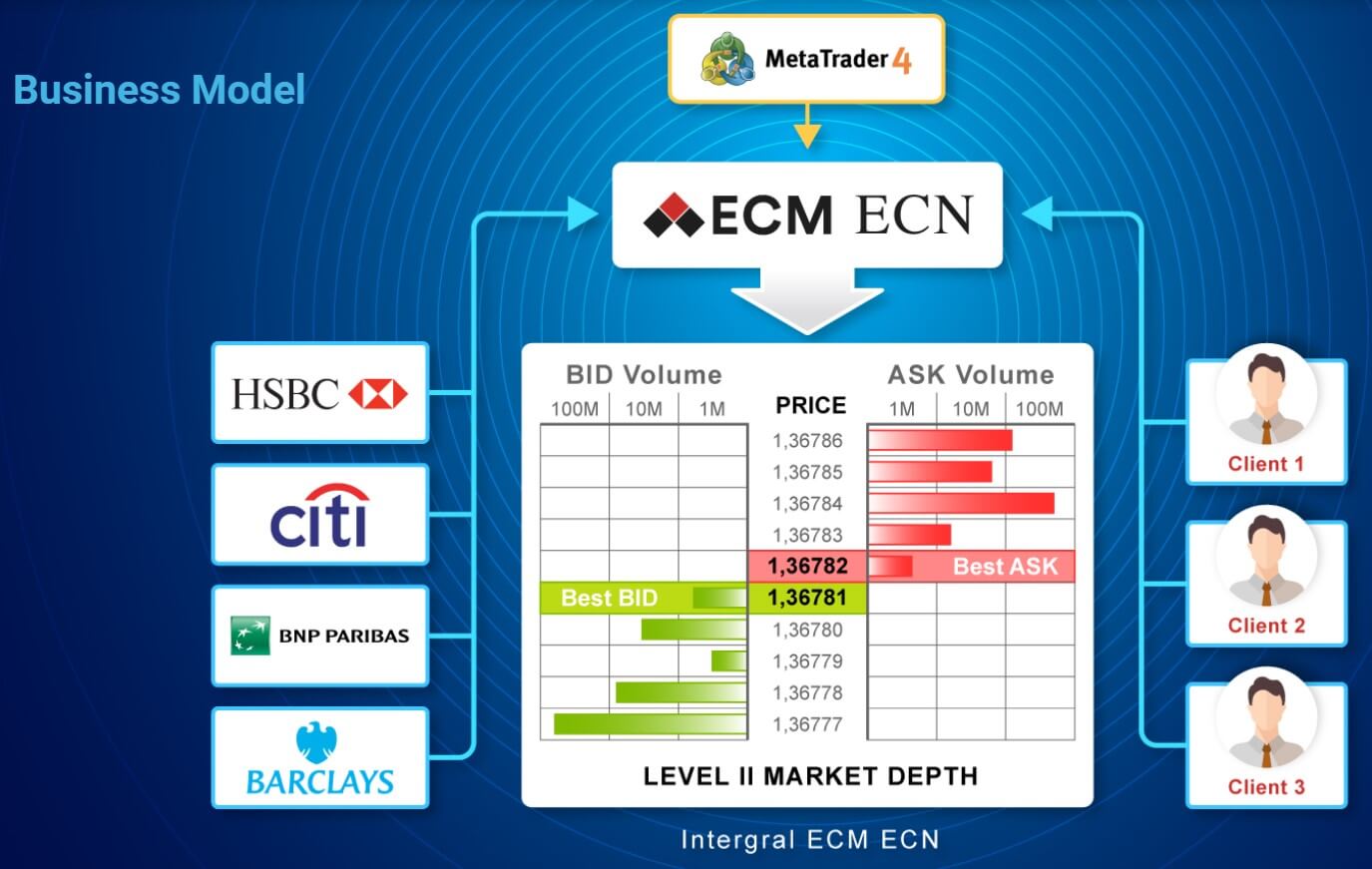 Assets
The assets have been broken down into various categories and different instruments placed within them, we will now outline the available instruments to trade.
Forex: AUDJPY, AUDNZD, AUDCHF, AUDUSD, AUDCAD, GBPAUD, GBPCAD, GBPJPY, GBPNZD, GBPCHF, GBPUSD, CADJPY, CADCHF, EURAUD, EURGBP, EURCAD, EURJPY, EURNZD, EURPLN, EURCHF, EURTRY, EURUSD, NZDCAD, NZDCHF, NZDUSD, NZDJPY, CHFJPY, USDCAD, USDCNH, USDCZK, USDHKD, USDJPY, USDMXN, USDNOK, USDPLN, USDRUB, USDSGD, USDZAR, USDSEK, USDCHF, USDTRY, USDHUF.
Precious Metals: XAUUSD (Gold), ZAGUSD (Silver).
Shares: Alibaba, Amazon, Apple, AT&T, Bank of America, Boeing, Chevron, Cisco Systems, Citigroup, Exxon Mobil, Facebook, General Electric, Goldman Sachs, Google, IMB, Intel, Johnson & Johnson, JP Morgan Chase, MasterCard, McDonald's, Microsoft, Netflix, Oracle, Pfizer, Procter & Gamble, Tesla, Visa.
Commodities: Australis 200, Brent Oil Futures, China A50, Crude Oil Futures, Euro Stoxx 50, France 40, Germany 30, Hong Kong Index, Japan 225, Natural Gas Futures, UK 100, US 30, US 500, US Tech 100.
Cryptocurrencies: Bitcoin, Dash, Ethereum, Litecoin, Ripple.

Spreads
There isn't too much information surrounding spreads. The only real information that is available is on the contract specification page which simply states that there are fixed spreads of EURUSD starting from 3 pips. Fixed spreads mean that they do not move, no matter what is happening in the markets they will remain the same. Fixed spreads are often higher than the starting level of variable spreads and different instruments will have different fixed spreads. 3 pips is a little high for EURUSD so some of the other pairs could be rather expensive to trade.
Minimum Deposit
The minimum deposit to open up an account is $10 and this remains the minimum deposit after an account has been opened.
Deposit Methods & Costs
The only methods available to deposit with are Credit/Debit Card, Bank Wire Transfer, and Local Bank Transfer. There are a few added fees that we have outlined for you below.
Credit/Debit Card – 3% fee
Local Bank Transfer – No fees
Bank Wire Transfer – 20 USD
When using Credit/Debit or Bank Wire Transfers you should also check with your card issuer or bank to see if they add any transfer fees of their won.


Withdrawal Methods & Costs
You can withdraw using the same methods, for reference, these are Credit/Debit Card, Bank Wire Transfer, and Local Bank Transfer. There are no fees when using Credit/Debit Card or Local Bank Transfers, but when using Bank Wire Transfer there is an added fee of 20 USD. As usual, also check with your bank or card issuer to see if they add any fees of their own.
Withdrawal Processing & Wait Time
The amount of time it takes for your withdrawal request to fully process with depending on the method you have used. We have put them below for ease of understanding.
Credit/Debit Card – 2 – 5 working days
Local Bank Transfer – 1 – 2 working days
Bank Wire Transfer – 3 – 5 working days
Bonuses & Promotions
There seems to be a 100% bonus available, the details of which there aren't many. You can receive a bonus from 10% to 100% up to a total of $10,000. The actual terms such as how to convert the bonus funds into real funds are not stated so it is impossible for us to say how worthwhile this promotion is.
Educational & Trading Tools
In terms of education, there are some basic guides to go through, these are simple pages of information on various subjects including Forex Essentials, Exchange Rates, and Quotation, Forex Market Players, Fundamental Analysis, Characteristics of Forex Market, Key Factors Affecting Forex and, Technical Analysis. There isn't any actual analysis, just brief outlines of what it means. This is ok if you are completely new to trading, but anyone that has traded before won't find it all too helpful. A VPS is also available but this will cost you, many other brokers offer them for free so it doesn't feel like the best of deals here.
Customer Service
The contact us page consists of just a single contact form, fill it in and you should get a reply via email. Luckily, when you scroll to the bottom of the page there is also a phone number and email address available, but these should be made a lot more prominent and available on the contact us page.
Phone: (+1) 646 568 9771
Email: info@ecmtrader.com
Demo Account
Demo accounts are available which is great as they allow you to test out the servers as well as new strategies without risking any of your real capital. The only option that you are given when selecting a demo account is the deposit amount, you do not get to select anything else such as leverage so these conditions ar eunknonw., It is also unknown if there is an expiration on the accounts as some broker limit the time an account stays open in order to save server space.
Countries Accepted
We did not notice a mention of eligible countries so if you are thinking of signing up we would recommend contacting the customer service team first just to ensure that you are eligible for an account.

Conclusion
ECM does not make a lot of the required information easy to access or clear. We are still not sure about the accounts as there are mentions of different ones but very few differences shown. In terms of trading conditions, the fixed spreads starting at 3 pips is relatively high and makes it quite expensive to trade here. There are enough assets to trade but there was a lack of information on withdrawing, this information is vital as we need to know how to get our money out and how much it will cost us. Without that information and the lack of clarity, we find it hard to recommend ECM as a broker to sue at this point in time.