IKON Atlantic was established in 1999 and specializing in online trading, offering forex at the highest speeds of execution, superior client services, high-quality market information, and a strong support team. That is what they say on the website, so let's take a look at the services being offered to see if they live up to the expectations they have put on themselves.
Account Types
There is no account page to give us an overview of different account shower when signing up there are a few different options, you can choose lot sizes, either mini (1,000) or micro (10,000) and the trading platform. Leverage is the other option up to 1:500 for both accounts, apart from that there doesn't seem to be any information about the accounts, the review will look into trading conditions in more detail to give a better image of the accounts and trading conditions.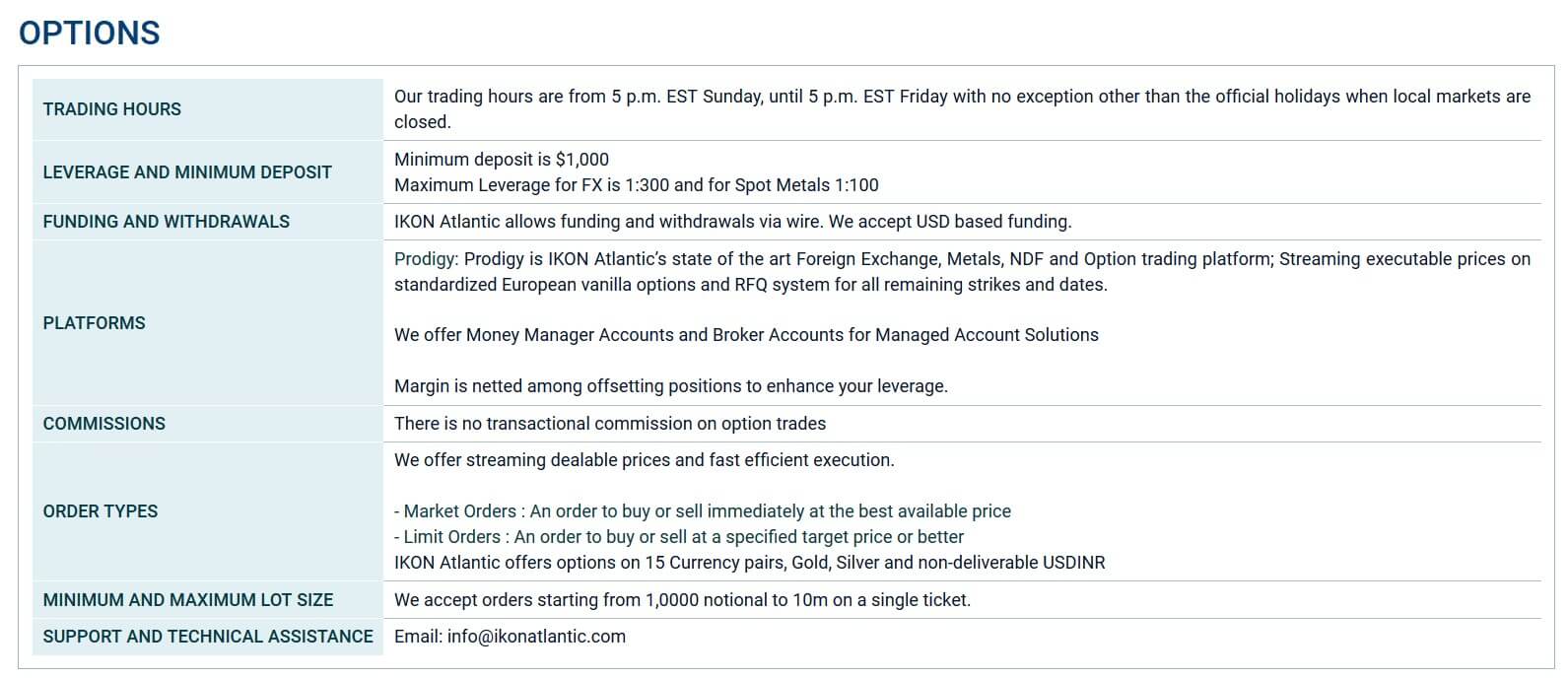 Platforms
There are two different trading platforms on offer, so let's take a look at what they are and the features that they give us.
MT4: MetaTrader 4 (MT4) is one of the world's most popular trading platforms and for good reason. Released in 2005 by MetaQuotes Software, it has been around a while, it is stable customizable and full of features to help with your trading and analysis. MT4 is compatible with hundreds and thousands of different indicators, expert advisors, signal providers and more. Millions of people use MT4 for its interactive charts, multiple timeframes, one-click trading, trade copying and more. In terms of accessibility, MT4 is second to none, available as a desktop download, an app for Android and iOS devices and as a WebTrader where you can trade from within your internet browser. MetaTrader 4 is a great trading solution to have.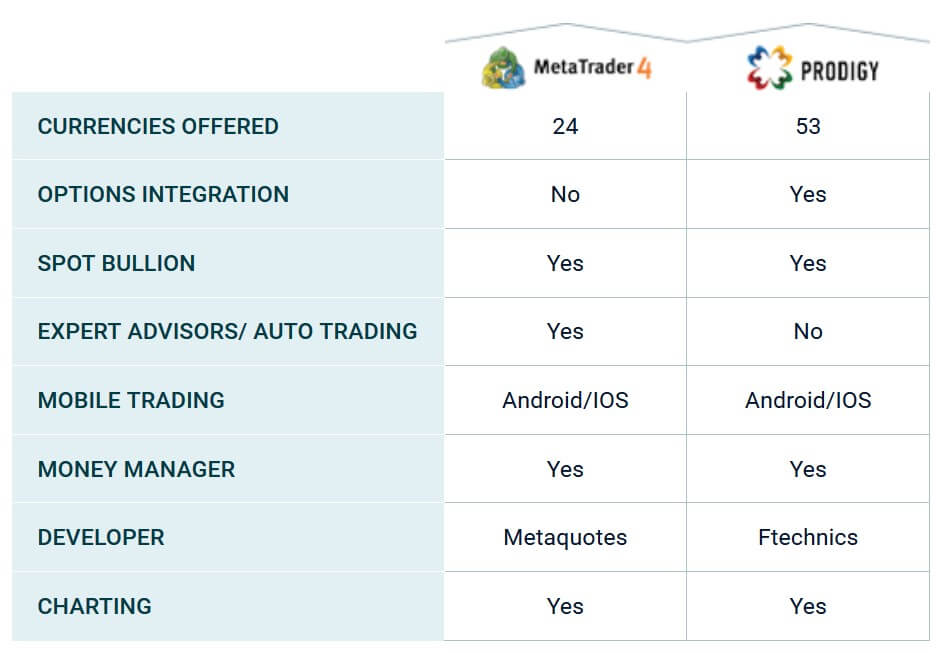 Prodigy: IKON Atlantic is proud to launch its in-house developed trading platform Prodigy which combines FX Spot with FX Options trading in a single, fully integrated online platform. Prodigy was developed with more than 20 years of experience in the FX market place and was constructed based on thousand of inputs from worldwide retail and institutional customers. Their first-class Forex trading platform provides state-of-the-art charting tools, real-time account information, customizable user interface and live news & reports designed to enhance your trading experience.
Leverage
When signing up for an account you can select leverage out of 1:100, 1:200, 1:300, 1:400 or 1:500. Once an account is open, if you wish to change the leverage you will need to get in contact with the customer service team.

Trade Sizes
Regardless of the account type you chose, the smallest trade size available is 0.01 lots (also known as a micro lot) they then go up in increments of 0.01 lots so the next trade would be 0.02 lots and then 0.03 lots. There is no mention of the maximum trade size however whatever it is we would not recommend trading over 50 lots in a single trade as it can become harder for the markets and liquidity providers to execute larger trades quickly and without any slippage.
Trading Costs
The account uses a spread based system and so there is no added commission on either of the accounts, both accounts are subject to swap charges which are an interest for holding trades overnight, these can be viewed from within the trading platform of choice.
Assets
IKON Atlantic have broken down their instruments into two different categories, forex and metals, let's see what is in each one.
Forex: AUDCAD, AUDCHF, AUDJPY, AUDNZD, AUDUSD, CADCHF, CADJPY, CHFJPY, EURAUD, EURCAD, EURCHF, EURGBP, EURJPY, EURNXD, EURUSD, GBPAUD, GBPCAD, GBPCHF, GBPJPY, GBPNZD, GPBUSD, NZDCAD, NZDJPY, NZXDUSD, USDCAD, USDCHF, USDJPY, EURTRY, USDTRY, NZDCHF.
Metals: XAUUSD (gold ounce), XAGUAS (silver ounce), GAUUSD (gold gram), GAUTRY (gold gram).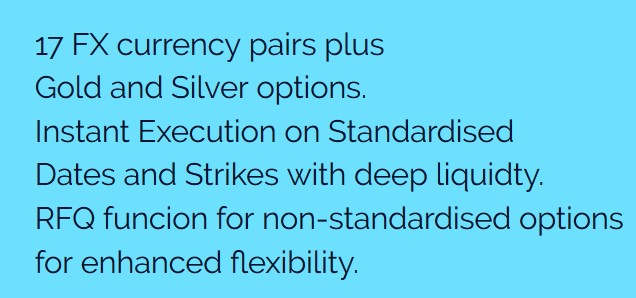 Spreads
Spreads on both accounts seem to be the same, they start from 1 pip which his great for a non-commission account. The spreads are variable which means they move when the markets do and when there is a lot of volatility, they generally widen and become larger. Different instruments also have different starting spreads, so while EURUSD may have astarting spread fro 1 pip, EURNZD as an example has a starting spread of 3.1 pips.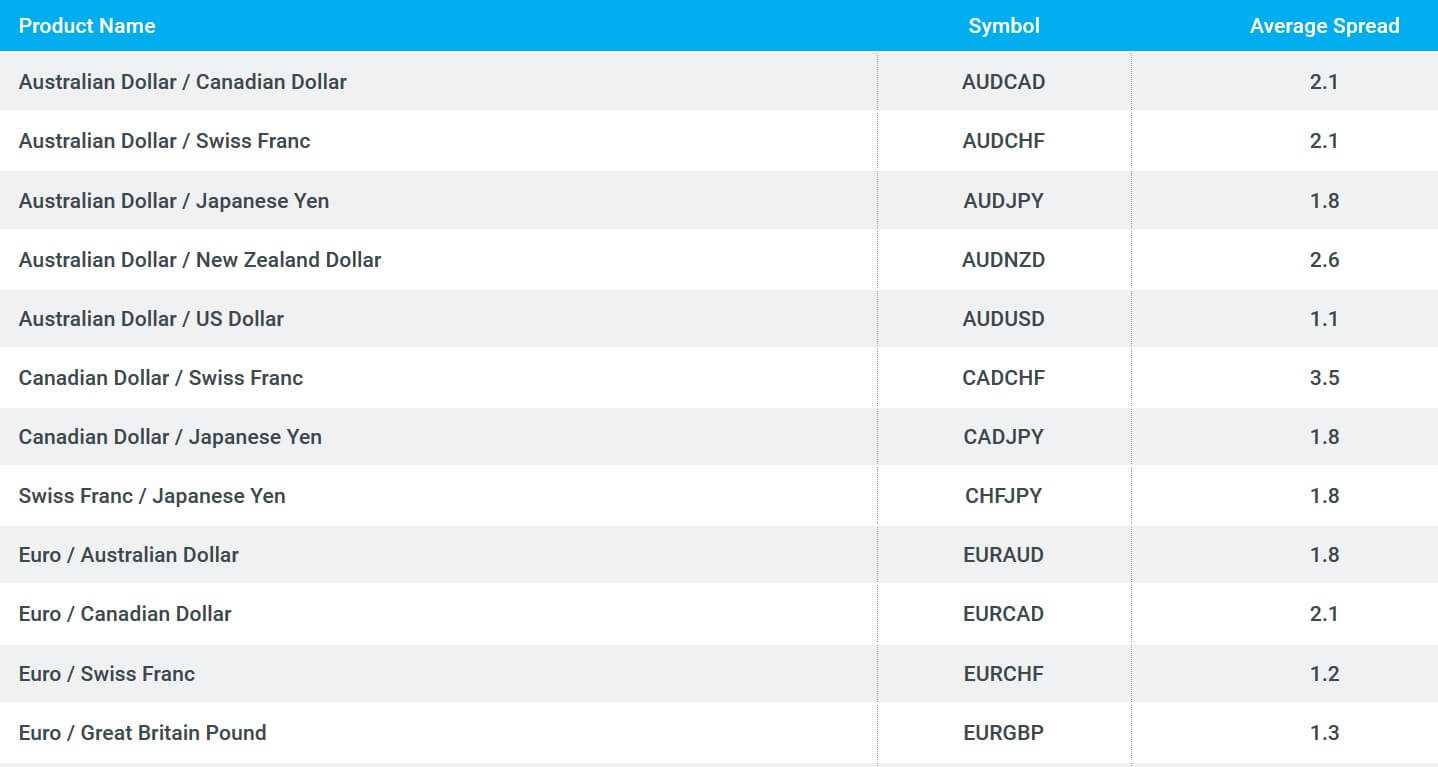 Minimum Deposit
The minimum deposit is not mentioned on the website so we are unable to confirm what it is at this point in time.
Deposit Methods & Costs
The only method of depositing displayed on the website is Bank Wire Transfers, there is a payment system page but it is currently under construction. In terms of fees, there are none stated, just a message that you should contact your bank to see if they charge any fees themselves, this leads us to believe that there may be no fees for depositing.

Withdrawal Methods & Costs
Bank Wire Transfer is also available for withdrawing, the deposits and withdrawal policy does not indicate any fees which his good to see. Other payment processors are mentioned but not indicated what they are.
Withdrawal Processing & Wait Time
Withdrawal requests received before 11 am GMT +3 will be processed the same working day, any requests after this time will be processed on the next working day. The timings may vary though so please allow up to 48 hours. Once the withdrawal is processed, Bank Wire Transfers normally take between 2 – 5 business days to clear into your bank account.

Bonuses & Promotions
There does not appear to be any bonuses or promotions active at the time of writing this review, if you are interested in them you could get in touch with the customer service team to ask about any potential upcoming promotions.
Educational & Trading Tools
There are no education pages on the website which is a shame as many brokers are now trying to help improve the trading of their clients, IKON Atlantic does not appear to be following this trend.
Customer Service
The customer service page is quite simple, there is an online submission form where you can fill in your query and you should then get a reply via email. There is also a general support email address that you could use, that is all there is though, no phone numbers or live chat which is disappointing to see.
Demo Account
Demo accounts are available, you can select a demo account in either of the trading platforms, however, that is all the information there is, no information on the trading conditions although we expect them to be similar to everything we have written above, one bit of information that would have been nice is to know how long the accounts last for and if they expire after a certain period of time.
Countries Accepted
No information regarding which countries are eligible for accounts and who is not, so if you want to join IKNO Atlantic, please get in contact with the customer service team to find out if you are eligible for an account or not.

Conclusion
IKON Atlantic has been around for a long time, however, they don't seem to be adapting to the changing markets, their leverage remains good and their spreads are very competitive, but in an age of information, there is a lot of it missing. There needs to be more information on deposit and withdrawal methods, along with more ways to get in contact with the customer service team. If you are able to look past those flaws, then the trading conditions are very competitive and good value for money.