In this article, we are going to demonstrate how a Morning Star offered us an entry. We know Morning Star is a strong bullish reversal candle, which is a combination of three candlesticks. There are two types of Morning Star.
Morning Star
Morning Doji Star
Here is how Morning Star looks like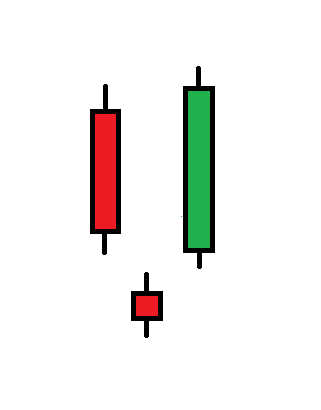 And this is how Morning Doji Star looks like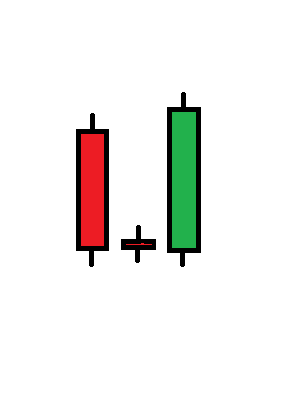 The example we are going to demonstrate is a Morning Doji Star. Let us get started.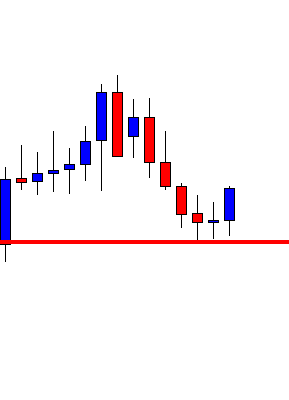 The price was down-trending and produced a Doji Candle on a support level where the last bearish candle closed within. Look at the very last candle. It came out as a Bullish Marubozu Candle closing above the 2nd last candle's open. This is a typical example of Moring Star upon which buyers shall start integrating other equations to go long.
Let us have a look at those equations.
At first, we have to draw a level of resistance here. Let us draw it.

We draw the resistance line right where the candle closes. Since we do not have any down-trending Trend Line or a Double Bottom's neckline here, thus we must wait for a trigger candle to close above the bullish candle on the trading chart.  We now have to flip over to the trigger chart. This is an H4 chart, so let's flip over to the H1 chart to get correction/consolidation and breakout.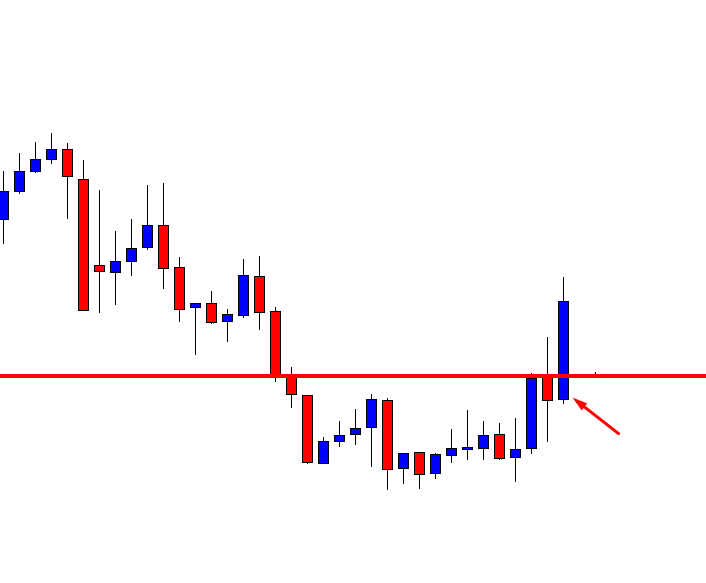 This is how the H1 chart looks. The first H1 candle came out as a bearish corrective candle, and the very next one closed above the bullish H4 candle's close. A perfect trigger candle, we shall wait for. We sometimes may not get the corrective candle here. The very next H1 candle may breach the resistance line and offer us the entry.
In our previous article, we demonstrated an example of how a Bearish Engulfing Candle offered us an entry. Have you spotted out the difference between a single candlestick pattern and a combination of candlesticks pattern's entry?
On a single candlestick entry, we had to wait for a neckline breakout (it may be trend line breakout), consolidation (on the trading chart), bearish reversal candle (on the trading chart), then the breakout (trigger chart). With Morning Star, we did not have to wait for consolidation on the trading chart. Once the combination pattern (Morning Star) was evident, we flipped over to the trigger chart; waited for a candle to make a new higher high to take an entry.
It may sound so many things to be remembered and integrated with candlesticks trading. However, once we practice and try to understand the market psychology that goes with those patterns, things will get as easy as you may like.