FxNet is a forex broker owned and run by FxNet limited and is based in Cyprus. FxNet state that they are managed by professionals with decades worth of experience in the financial industry. They aim to offer exceptional customer service, excellent trading conditions and they make sure that their clients are the top priority. In this review, we will look into the service being offered to see if they live up to these promises and so you can decide if they are the right broker for you to use.
Account Types
There are three account types on offer from FxNet and each have their own entry requirements as well as different trading conditions, let's take a little look at what is on offer.
Standard Account: The standard account is the entry-level account from FxNet, it has a low opening deposit amount of $50 which makes it very accessible to new traders. It has spread starting from 2.4 pips. The account states that leverage is dependant on the client categorization and so we will look at this in more detail later in the review. You can have 200 open positions at one time and the margin call is set at 70% with the stop out level being at 50%. There is no added commission on this account. The account can be in the following base currencies: USD, EUR, GBP, PLN, CZK. this account does not come with 24/5 customer support.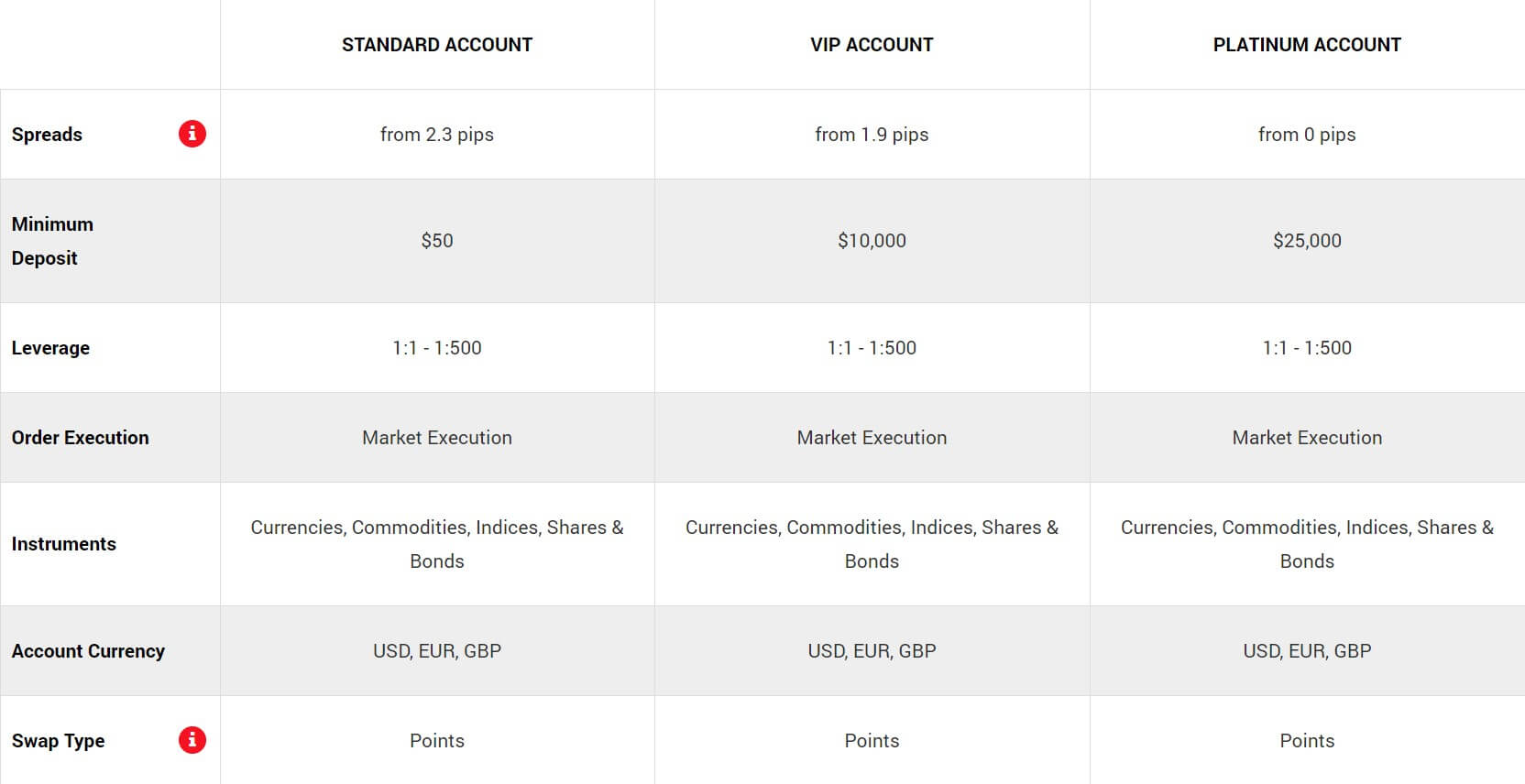 VIP Account: The VIP account increases the minimum deposit to $10,000 which is a big increase. Its spread has reduced and now starts at 1.9 pips. Max open positions, margin level and stop out levels all remain unchanged. Similarly to the standard account, there are no additional commission charged on this account and the same base currencies are available. Different to the standard account however is that this account has access to 24/5 brokerage support.
Platinum Account: The platinum account is where things change up a little bit, it has a minimum opening balance requirement of $25,000 but this account has its spread starting from 0 pips, due to these low spreads there is a commission of 1.2 pips per closed lot. All other aspects remain the same as the VIP account including the margin call level, stop out levels and access to the support team 24/5.
Islamic accounts are also available if your beliefs do not allow you to either pay or receive interest charges. You must fill in a form and submit it to the customer service team to have one opened up for you.

Platforms
There is just a singular trading platform on offer from FxNet and luckily that platform is MetaTrader 4 (MT4).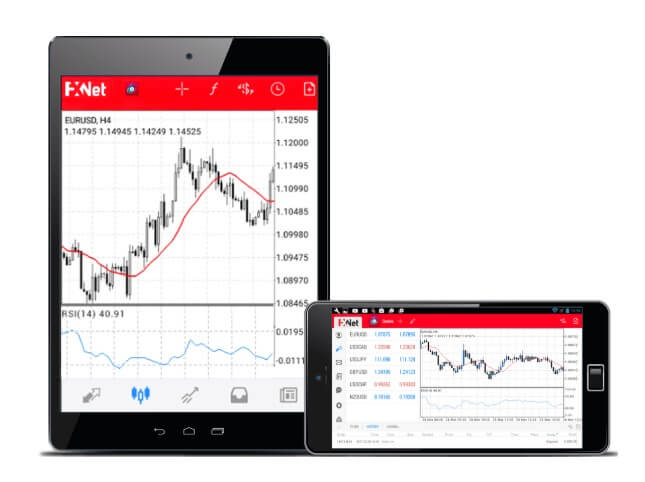 MetaTrader 4 (MT4) is one of the world's most popular trading platforms and for good reason. Released in 2005 by MetaQuotes Software, it has been around a while, it is stable customizable and full of features to help with your trading and analysis. MT4 is compatible with hundreds and thousands of different indicators, expert advisors, signal providers and more. Millions of people use MT4 for its interactive charts, multiple timeframes, one-click trading, trade copying and more. In terms of accessibility, MT4 is second to none, available as a desktop download, an app for Android and iOS devices and as a WebTrader where you can trade from within your internet browser. MetaTrader 4 is a great trading solution to have.
Leverage
When signing up for an account with FxNet they will classify you as either a retail trader or a professional trade, what you are classified as will affect the maximum leverage that you can receive. The maximum leverage offered to anyone is 1:500 which is the standard that a lot of modern brokers are aiming for.
Trade Sizes
The minimum trade size is set at 0.01 lots which are also known as a micro lot. Trades then go up in the value of 0.01 lots so the next available trade will be 0.02 lots and then 0.03 lots. There is not a mention that we could find regarding the maximum trade size, however, no matter what it is we would not recommend trading over 50 lots at a time as it can become increasingly harder for liquidity providers and the market to execute trades quickly as they get bigger.
Trading Costs
For the standard and VIP accounts, the cost of trading is based on the spreads and we will look them in a little more detail later in this review. The platinum account has an added commission of 1.2 pips for each lot that is traded, this means that the commission is not fixed and is different depending on the pairs or instrument you are trading as pips have different values for different assets.
It is also worth noting that swap fees are present and are either paid or received when holding trades overnight, these can be viewed from within the MetaTrader 4 platform. If you have an Islamic account then there will be no swap fees abut an administration fee will be charged instead.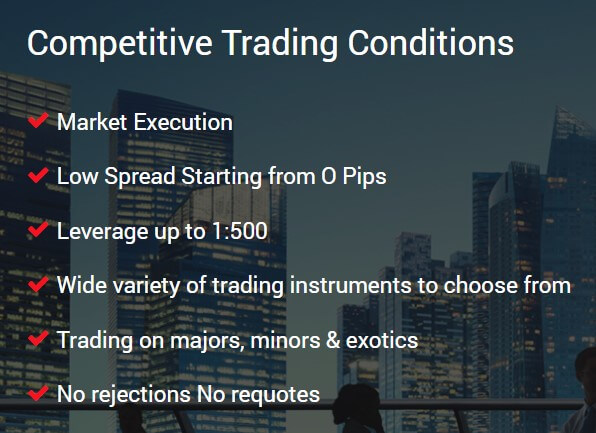 Assets
A nice feature of FxNet is that they offer a full breakdown of all tradable assets and instruments with plenty of information directly on the website. They have broken down their assets into a number of different categories.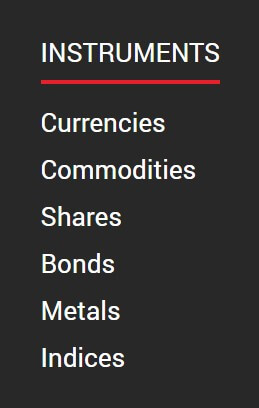 Currency Pairs: There are plenty of forex currency pairs from major pairs, minor pairs, and exotic pairs. A few examples include EURUSD, GBPAUD, and EURHUF. There are too many for us to count to give an exact figure, but that in itself will tell you that there are more than enough of them for you to find something worth trading.
Commodities: A number of different commodities are available to trade including the likes of Corn, Cotton, Sugar, Sugar, and Oil. If you like trading commodities then you will have something to trade here.
Shares: There are too many shares to list or to count so there is plenty on offer, some of the more standout shares are Amazon, Facebook, Tesla, and many others, if you trade in shares then you will find something available here.
Bonds: There are three bonds available, these are US30YBond, US10YBond, and GET10YBond.
Metals: Metals are present with the likes of Gold, Silver, Palladium, Platinum, and Copper being available to trade so it is nice seeing more than the usual 2 available.
Indices: Indices are also available wit ones like the FTSE 100, Italy 40 and DOW 30 available to trade.
With there being so much choice it is a shame not to see Cryptocurrencies making ana appearance tas they are quickly becoming one of the go-to assets for a number of new and experienced traders, so if you are looking for crypto trading you may need to look elsewhere.

Spreads
The base level of spreads are based on the account type that you are using, if you have a standard account then the lowest you will see spreads will be 2.3 pips, if you have a VIP account then the lowest you will see spreads is 1.9 pips, finally, the platinum account can have spread as low as 0 pips.
The spreads on FxNet are variable, also known as floating which means that they change with the markets, if the markets are being volatile, then the spreads will increase. Spreads will not be seen below the minimum value and some assets and currency pairs will naturally have higher spreads, as an example of a standard account EURUSD have a starting spread of 2.3 pips while EURAUD has a starting spread of 3.7 pips.
The spreads on the standard account are considered pretty high and much better spreads can be found on the "standard" accounts of other brokers.

Minimum Deposit
The minimum amount required to open up an account with FxNet is $50, this will get you a standard account, in order to get a different account, you will need a minimum deposit of $10,000 or more. Usually, once an account has been opened any subsequent deposits can be lower, however, there is no mention of a reduced deposit limit after the account is open so to be safe we will keep the minimum stated deposit like $50.
Deposit Methods & Costs
FxNet has 11 different methods available for depositing. There are different fees and accepted currencies depending on the method you use so we have made a little list below to make things simple.
The list format is: Method – Currencies – Fee
Bank Wire Transfer – EUR,USD,GBP,PLN,CZK – Standard bank charges
Visa / MasterCard Credit / Debit – EUR,USD,GBP,RUB,PLN – Up to 3%
Skrill – EUR,USD,GBP,RUB,PLN – 2.8%
WebMoney – EUR, USD – 2%
Neteller – EUR,USD,GBP,RUB,PLN – 3.9%
UnionPay – USD, CNY – 1.7%
Qiwi – USD, RUB, EUR – 6.5%
Fastbank – EUR,USD,CZK,PLN – 2.5%
Przelewy – PLN – 1.9%
iDeal – EUR – 3.15%
Trustly – EUR – 2.55%
It is nice to see some many options available, however, it is a little disappointing to see so many fees being applied, many brokers are looking to remove transfer fees so it would be nice to see FxNet do a similar thing. The strange thing is that FxNet states that they are not adding any fees, however, we have seen certain processors listed with lower standard fees.
It is also worth noting that while FxNet does not charge for bank transfer fees, you should check with your own bank to see if they add their own transfer fees.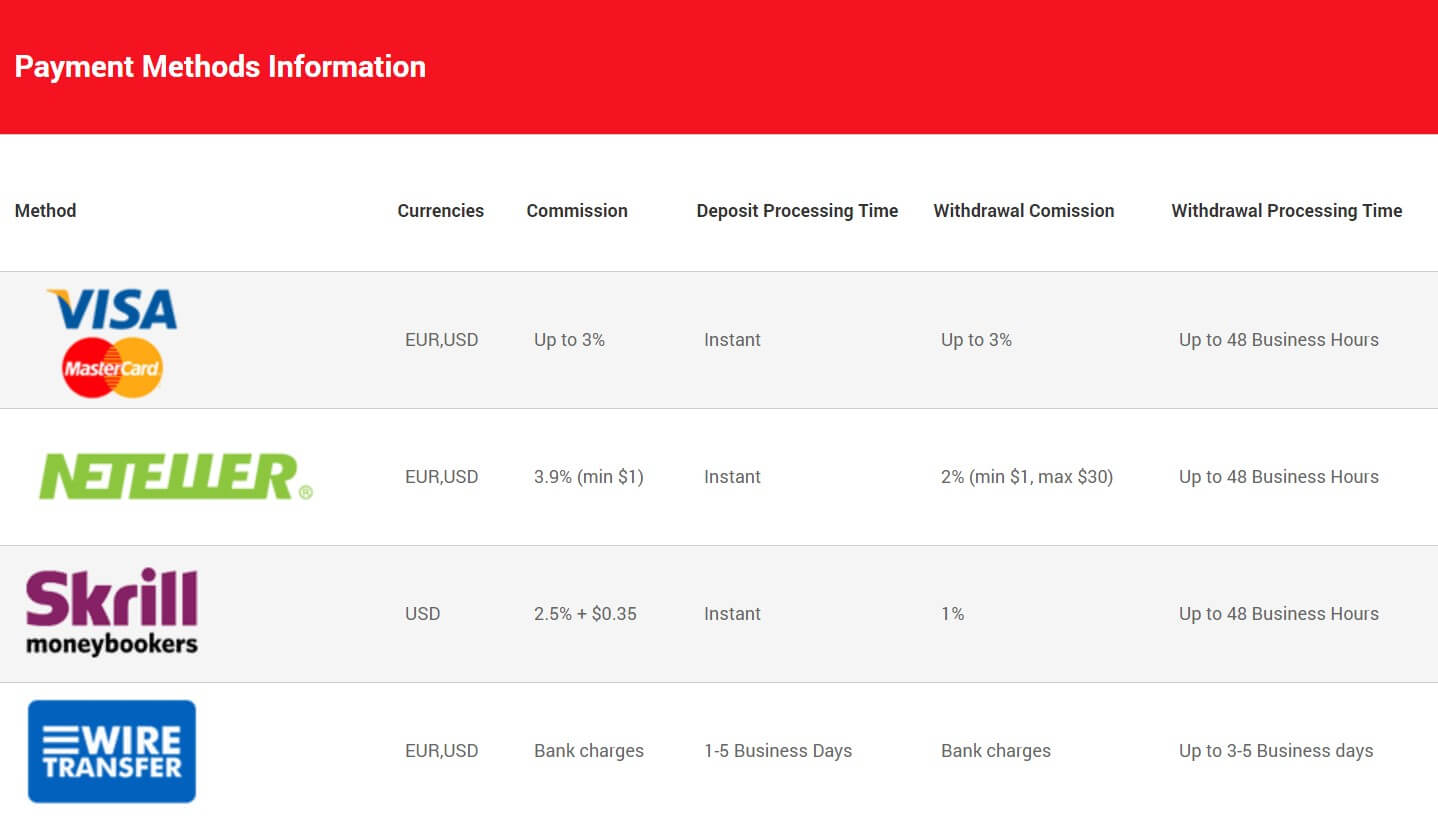 Withdrawal Methods & Costs
The same methods are available to withdraw with, however, FxNet is still not covering any fees and so there are additional fees, the site does not make it completely clear if the withdrawal fees are the only fee being paid or if they are on top of the standard commission charged by the processors.
The list below is as follows: Method – Standard Commission – Withdrawal Commission
Bank Wire Transfer – Standard bank charges – Standard bank charges
Visa / MasterCard Credit / Debit – Up to 3% – Up to 3%
Skrill – 2.8% – 1%
WebMoney – 2% – 1.85%
Neteller – 3.9% – 2%
UnionPay – 1.7% – 10 CNY
Qiwi – 6.5% – 2%
Fastbank – 2.5% – Bank charges
Przelewy – 1.9% – Bank charges
iDeal – 3.15% – 1%
Trustly – 2.55% – 1%
FxNet again states that they do not add any fees, but it would be nice to see them cover the processing fees themselves to make it clearer and smoother experience for their clients.
Withdrawal Processing & Wait Time
FxNet will aim to process your withdrawal request the same day, if not then they will process it the next working day. Each individual processor will have their own processing times also, we will outline them for you below.
Bank Wire Transfer – 3 – 5 business days
Visa / MasterCard Credit / Debit – 3 – 5 business days
Skrill – Instant
WebMoney – 3 – 5 business days
Neteller – Instant
UnionPay – Instant
Qiwi – 3 – 5 business days
Fastbank – 3 – 5 business days
Przelewy – 3 – 5 business days
iDeal – Instant
Trustly – Instant
Bonuses & Promotions
There were no mentions of any promotions or bonuses on the website or in the terms so it appears that there aren't any at present. This does not mean that there won't be in the future though so be sure to check back to see if any pop-up.
Educational & Trading Tools
There is a very basic tool available in the form of an economic calendar that lets you know about any upcoming news events and what pairs they will be affecting. That is about it when it comes to tools and education, the only other bits are about the market hours and more about FxNet rather than anything that will help you trade or become a better trader.
Customer Service
The customer service team at FxNet is open 24/5 and closes at the same time as the markets do. The methods available are pretty standard including everyone's favorite online submission form where you input your query and can expect a reply back via email. There is also a direct support email address available along with a phone number and a WhatsApp number to use should you wish to massage them that way.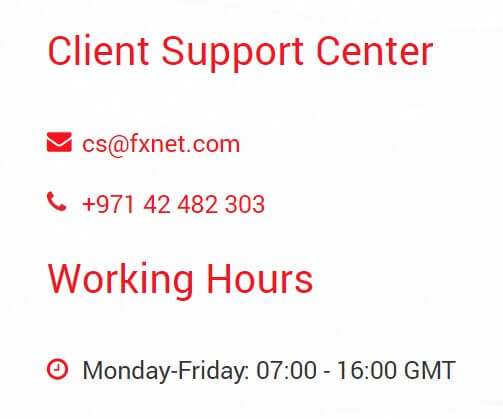 The site states that you should expect a reply back within 24 hours unless they are currently closed over the weekend.
Demo Account
Demo accounts are available, simply click the open demo account button and fill in the form, you will need to verify your mobile phone number to open up the demo account. There wasn't too much information about the demo accounts published such as which account it mimics or what the trading conditions are, there also want any information as to how long they last as some brokers they are indefinite, others last for 30 days, so it would have been helpful to have this information available.
Countries Accepted
The following statement is present on the FxNet website: "FxNet does not provide trading or any other services to residents of the following countries and regions: Belgium, Turkey, Russia, Japan, Canada, British Columbia, Quebec, Saskatchewan and the United States of America." If you are unsure whether you are eligible for an account, be sure to get in contact with the customer service team to find out.
Conclusion
The trading conditions provided by FxNet are far from ideal, the standard accounts have very high starting spreads which when added up can cost their clients a lot. While there are plenty of ways to deposit and withdraw, they come with pretty hefty fees, even though FxNet claim not to add their own, they are still higher than a lot of other brokers we have looked at. Plenty of assets available which means you will always have something to trade. We have given you the information, now it is up to you to decide if FxNet is the right broker for you.
We hope you like this FxNet review. If you did, be sure to check out some of the other reviews to help find the broker that is right for you.