EUR/GBP Exogenous Analysis
The EU and the UK Current Account to GDP differential
This indicator is used to measure how competitive an economy is in the international market. When a country has a higher trade surplus, the current account to GDP ratio is higher. Conversely, if a country has a lower trade surplus or deficit, the ratio is smaller.
Typically, economies with a higher surplus in terms of the balance of trade tend to have more exports than imports. That means that their value on exports is higher than imports, implying that the domestic currency is in high demand in the forex market. Similarly, a running deficit means lower demand for the domestic currency in the forex market since it is a net importer.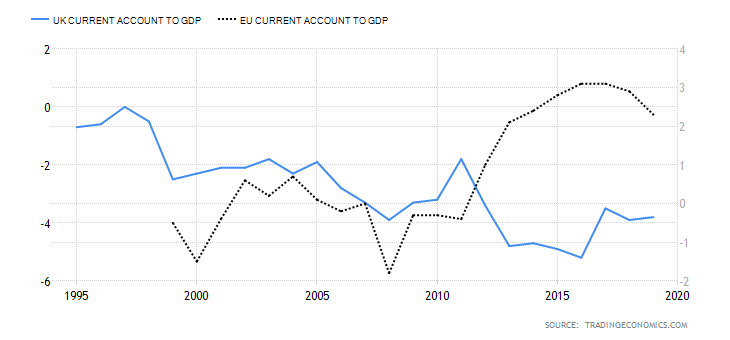 In 2020, the EU current account to GDP is expected to hit 3.4% while that of the UK -4%. The differential is 7%. Based on the correlation with the exchange rate of the EUR/GBP pair, we assign a score of 6. That means we expect a bullish trend for the pair.
The interest rate differential between the EU and the UK
This helps determine where the most investor capital will flow. Expectedly, investors will direct their capital to the country with a higher interest rate to earn superior returns. In the forex market, traders tend to be bullish when a currency pair has a positive interest rate differential and bearish if it has a negative interest rate differential.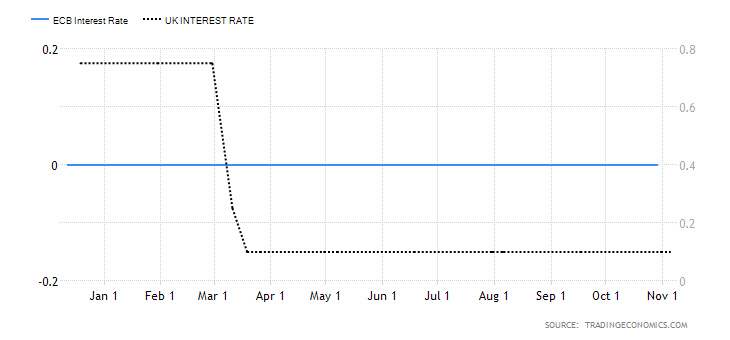 In the EU, the ECB has maintained interest rates at 0%, while the BOE cut interest rates from 0.75% to 0.1%. Therefore, the interest rate differential for the EUR/GBP pair is -0.1%. Based on the correlation with the EUR/GBP exchange rate, we assign a score of -2.
The EU and the UK GDP Growth Rate differential
The differential in GDP growth helps to efficiently compare economic growth by eliminating the aspect of the size of different economies.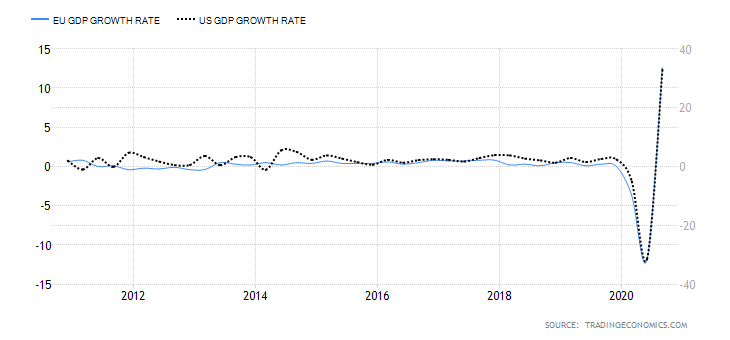 For the first three quarters of 2020, the EU economy has contracted by 2.9% while the UK has contracted by 6.8%. That makes the GDP growth rate differential between the two economies 3.9%. It means that the EU economy contracted at a slower pace than the UK. Based on the correlation with the EUR/GBP price, we assign a score of 5.
Conclusion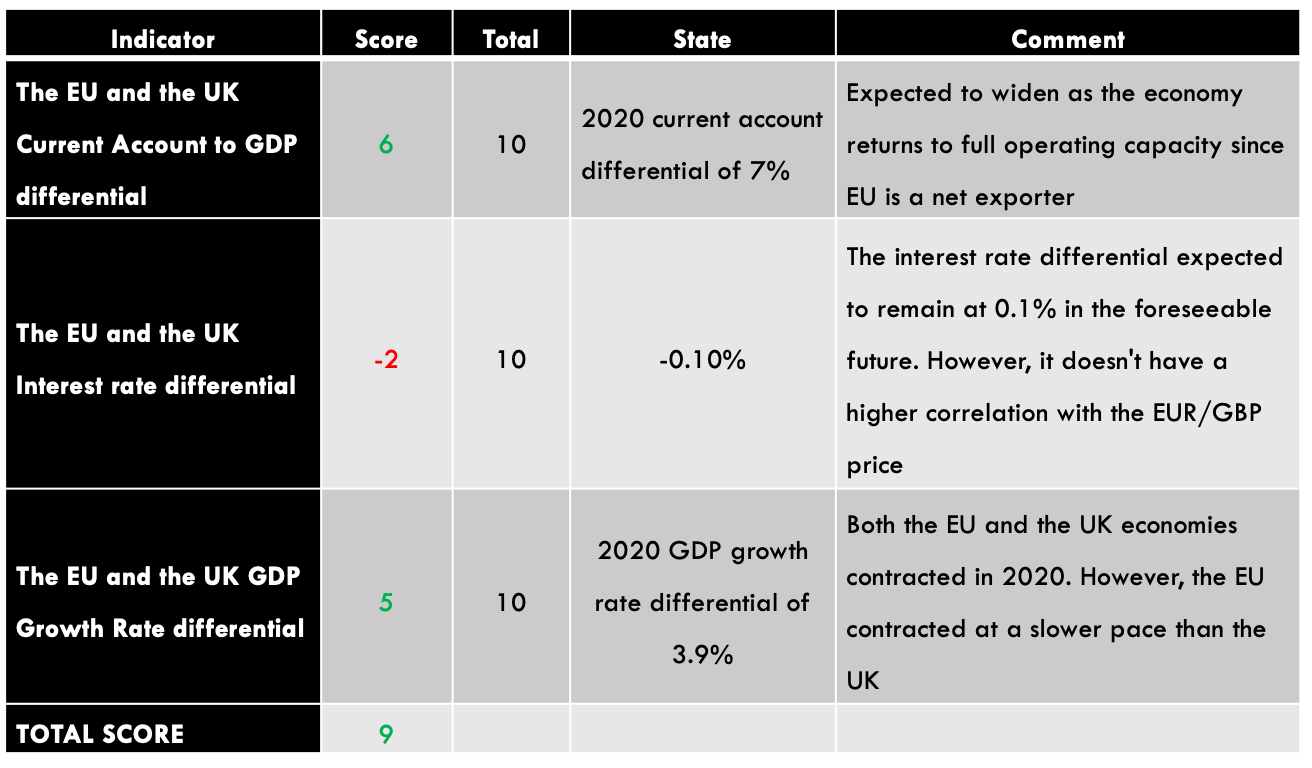 The exogenous analysis of the EUR/GBP pair has a score of 9. This inflationary score means that we can expect a bullish trend for the pair in the short-term.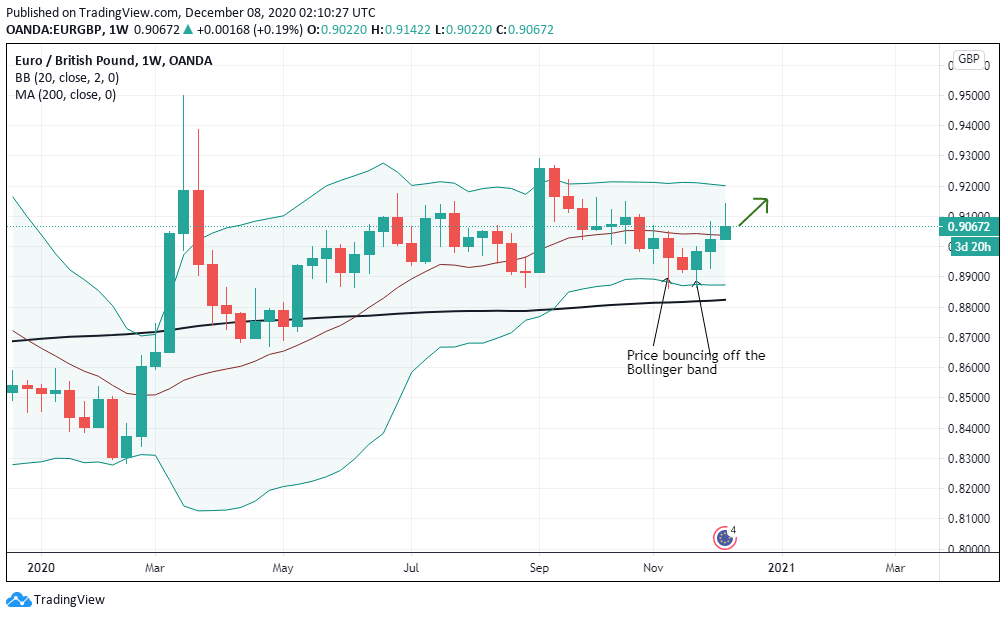 Our technical analysis shows the pair trading above the 200-period MA. More so, notice that the EUR/GBP pair bounces off the lower Bollinger band crossing above the middle band, supporting our fundamental analysis. Happy  Trading.