The cryptocurrency market has spent the day retesting support levels only to bounce off of them later on. Bitcoin is currently trading for $9,084, which represents an increase of 4.76% on the day. Meanwhile, Ethereum gained 5.45% on the day, while XRP went up by 4.55%.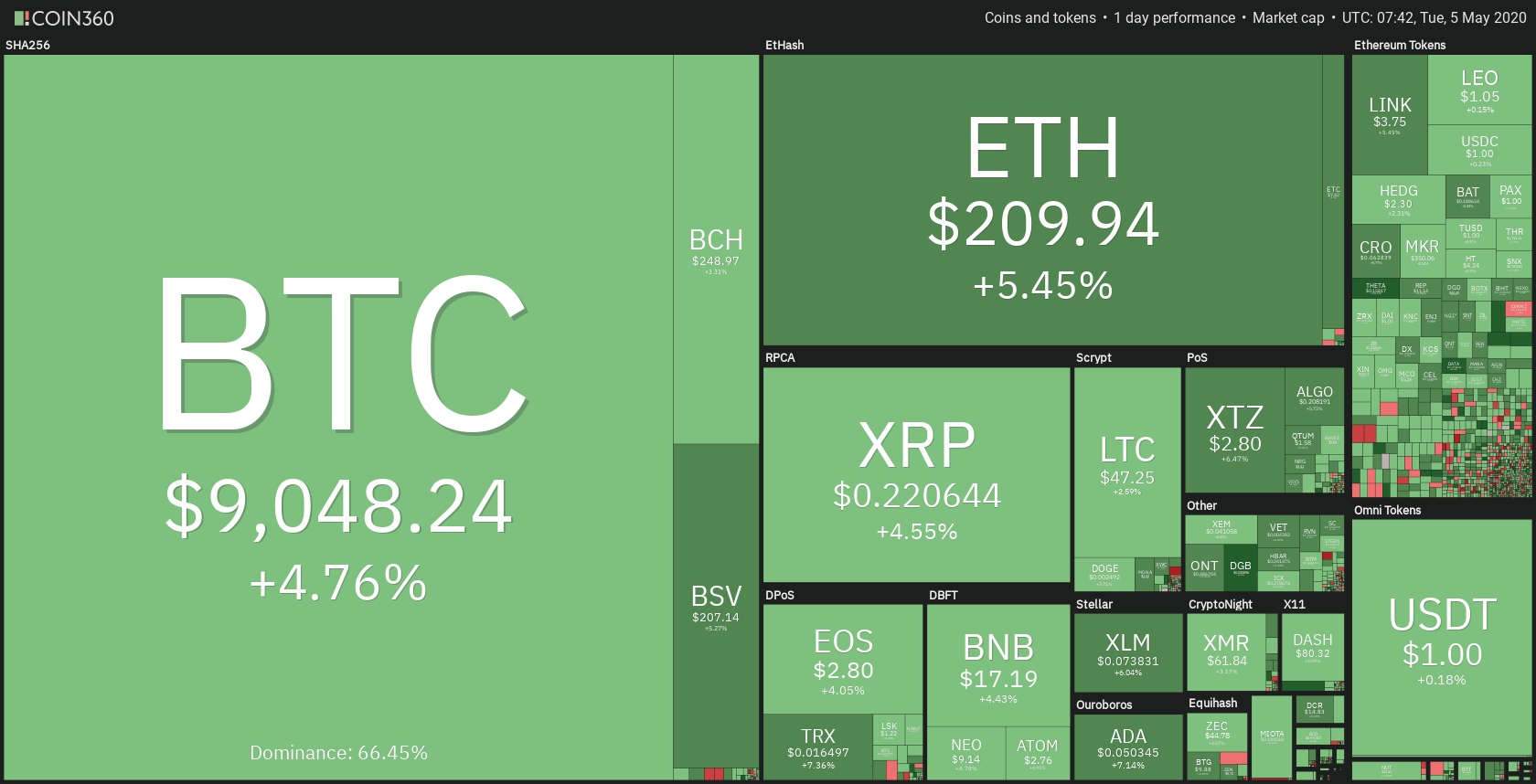 Hyperion took the position of today's most prominent daily gainer, with gains of 79.20%. Maker lost 6.49% on the day, making it the most prominent daily loser.
Bitcoin's dominance increased slightly in the past 24 hours, with its value currently at 66.45%. This value represents a 0.13% difference to the upside.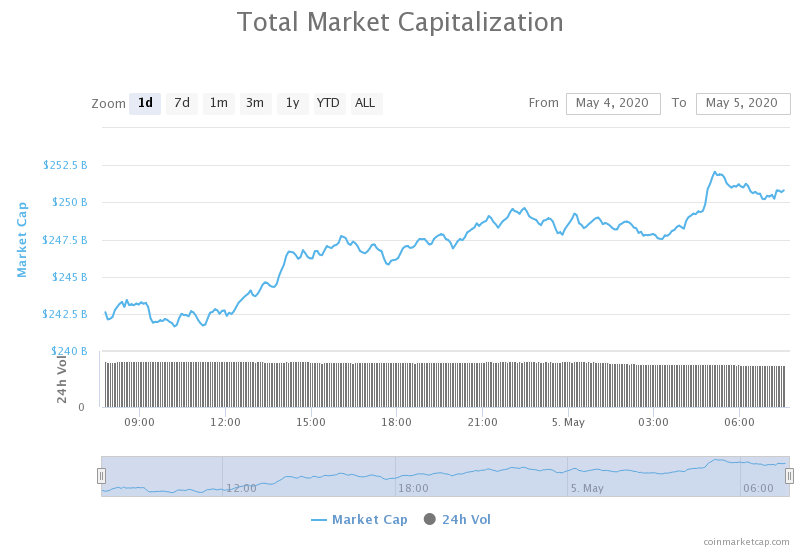 The cryptocurrency market capitalization decreased when compared to yesterday's value, with its current value being $248.65 billion. This value represents a decrease of $4.68 billion when compared to the value it had yesterday.
Honorable mention
Craig Wright Satoshi court case
Lawyers representing both sides told the public that the trial would start on July 6. This case is extremely important for the cryptocurrency community as it will effectively decide if Craig Wright has access to the 1.1 billion BTC that were initially mined.
There should be no more postponing to the trial as the lawyers confirmed that they are not planning to delay the trial.
_______________________________________________________________________
Technical analysis
_______________________________________________________________________
Bitcoin
The largest cryptocurrency by market cap successfully held up when its $8,650 support level was tested, only to bounce right after the support level "test" was concluded. With bears reaching exhaustion, BTC quickly bounced from $8,650 all the way up above $9,120. It was stopped at the resistance level, and it is not trying to find its price level above $8,980 and below $9,120.
The volume was steady throughout the day, while the RSI level increased to 61.
Key levels to the upside                    Key levels to the downside
1: $8,980                                           1: $8,820
2: $9,120                                           2: $8,650
3: $9,250                                            3: $8,000
Ethereum
Ethereum had a good day as well, with its price steadily growing after bouncing off the $198 support level. After the level held up successfully, the second-largest cryptocurrency by market cap started increasing in price and reached $212.5, where it stopped (for now). Since Ethereum is in the middle of the range, there are no tells where the price can go from here. However, traders should look for bounces off of the resistance or support levels after they have been reached.
Key levels to the upside                    Key levels to the downside
1: $217.6                                            1: $198
2: $225.5                                           2: $193.6
3: $240                                               3: $185
Ripple
XRP fell under the $0.214 level, all the way to $0.21, just to recover and push above $0.214 again. Ever since, the price has been steadily rising. The third-largest cryptocurrency by market cap established its price above $0.214 but seems to have slightly lost momentum towards the upside.
XRP's volume has decreased in the most recent trading hours, while its RSI is at the value of 53.5
Key levels to the upside                    Key levels to the downside
1: $0.227                                           1: $$0.214
2: $0.235                                           2: $0.205
3: $0.285                                           3: $0.2