The cryptocurrency market had a slightly green weekend. The price of most cryptos increased while compared to when we last reported the prices. If we talk about daily changes, Bitcoin's price went down 0.93%. It is currently trading for $7,374. Meanwhile, Ethereum gained 4.13%, while XRP gained 1.12%.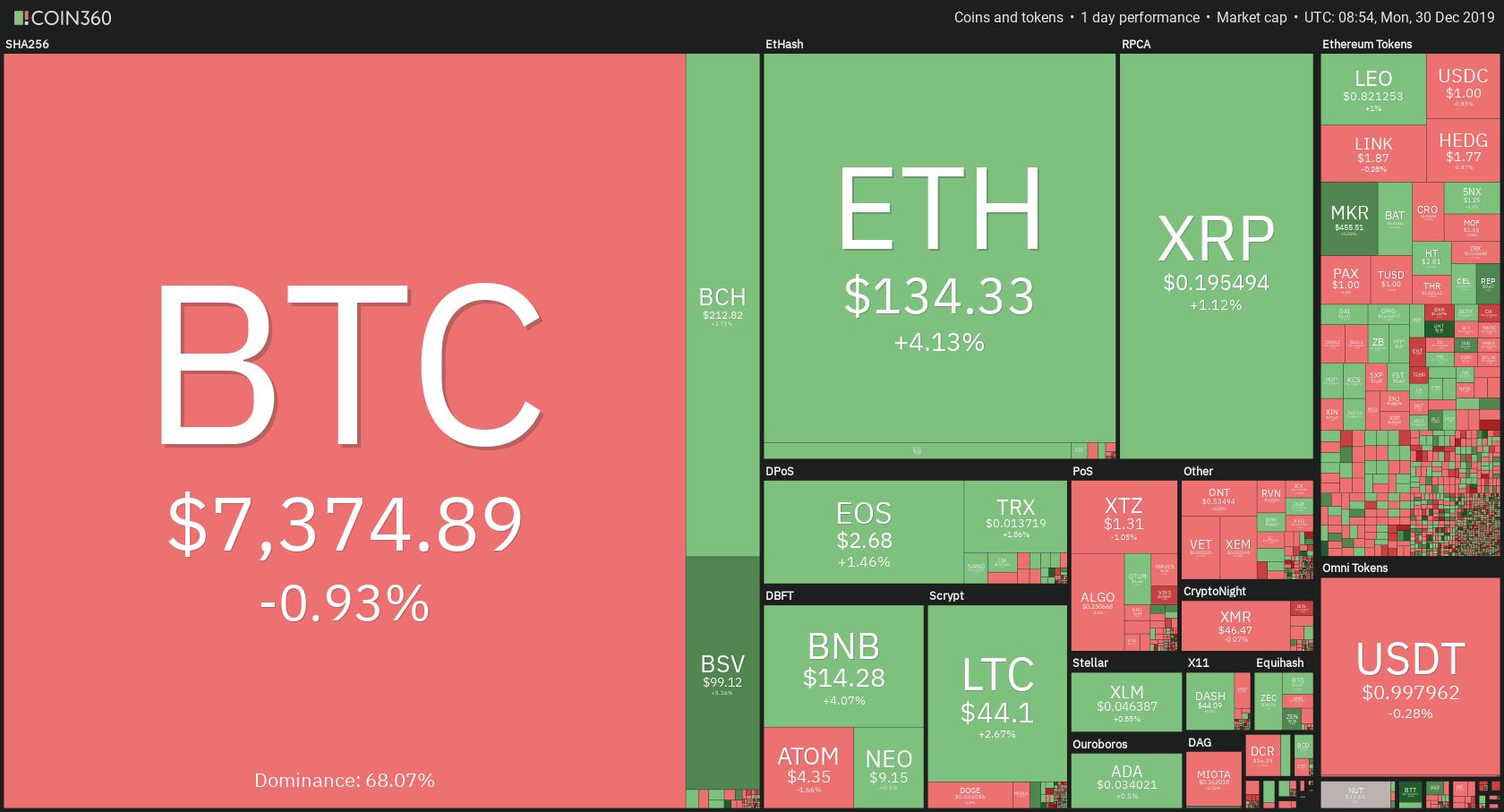 BitTorrent gained 14.66% on the day, making it the biggest daily gainer. EDUCare lost 15.24% of its value when compared to yesterday, making it the biggest daily loser.
Bitcoin's dominance decreased by almost half a percent over the weekend. Its dominance is now at 68.07%, which represents a decrease of 0.43% from when we last reported.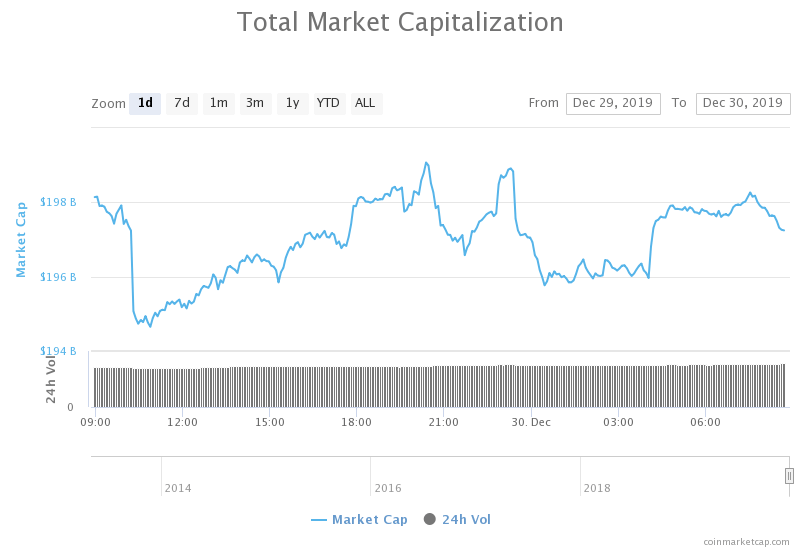 The cryptocurrency market capitalization increased by a significant amount over the weekend. It is currently valued at $197.35 billion. This value represents an increase of $6.2 billion when compared to the value it had on Friday.
What happened in the past 24 hours
After Google announced the removal of the Ethereum-based DApp browser MetaMask from its application store for Android devices, Apple may do the same with Coinbase's DApp browser feature.
Coinbase warned its users that they might have to remove the DApp browser feature from its wallet application in order to comply with the App Store policy.
_______________________________________________________________________
Technical analysis
_______________________________________________________________________
Bitcoin
If we take a look at the chart price movement, we can conclude that Bitcoin had quite a good weekend. Its price broke the 38.2% Fib retracement level which acted as resistance and stayed above it. It also attempted to go up in price further and passed the $7,415 and line but got stopped out at the $7,525 level. After hitting a wall, Bitcoin's price returned below $7,415 which now acts as its immediate resistance.
Even though Bitcoin has seen its price go down on the daily overview, it still made progress to the upside over the weekend.
Key levels to the upside                    Key levels to the downside
1: $7,415                                           1: $7,260
2: $7,525                                           2: $6,940
3: $7,780                                           3: $6,640
---
Ethereum
Ethereum performed far better over the weekend when compared to Bitcoin. It, too, had an upward-facing price movement, but it did not lose any of its gains. The price broke the immediate resistance level of $128.1, as well as the next resistance level of $130. Its price is now in between the $130 support line and the $141.15 resistance line.
Ethereum's RSI level stepped into the overbought territory. Its volume is has dropped significantly, which may result in a price drop in the short term.
Key levels to the upside                    Key levels to the downside
1: $141.15                                           1: $130
2: $148.5                                            2: $128.1
3: $154.2                                            3: 122.15
---
Ripple
XRP also had a great weekend, along with Ethereum. Its price went up as the bulls rallied. However, only the $0.19 resistance was broken. However, that is not such a significant event as XRP just fell under the $0.19 line during the weekend as well. Its price is now consolidating between $0.19 and $0.198. There were a couple of attempts to break the $0.198 resistance, but all failed.
XRP's RSI level just passed below the overbought territory and seemed to be staying right below it. Its volume is average and showing no signs of reducing at the moment.
Key levels to the upside                    Key levels to the downside
1: $0.198                                            1: $0.19
2: $0.2058                                          2: $0.178
3: $0.211                                            3: 0.1678