The cryptocurrency market's price dropped yet again today, making this the third consecutive red day ina row. Most cryptocurrencies were in the red, with average 24-hour price drops of 1-3%. Bitcoin's dropped 1.39% of its value in the past 24 hours. Its price is currently $7,143. Meanwhile, Ethereum dropped by 3.85%, while XRP fell 1.5%.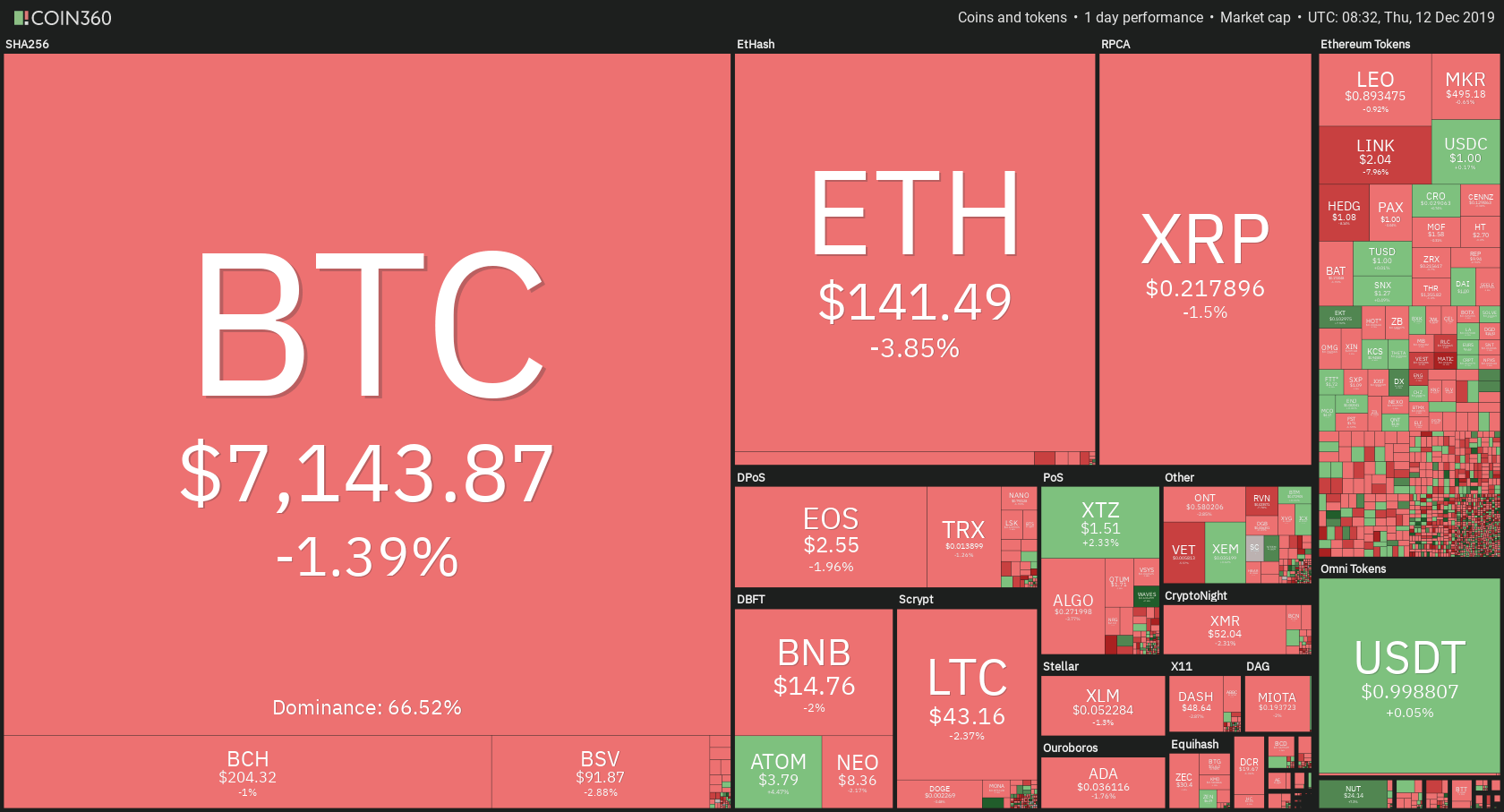 The cryptocurrency that saw most gains in the past 24 hours was Waves, with gains of 16.89%. On the other hand, the crypto that lost the most was the Matic Network, which lost 12.39% of its value.
Bitcoin's dominance increased slightly, as its price went down just marginally less than the market. Its dominance is currently 66.52%, which represents an increase of 0.22% from yesterday's value.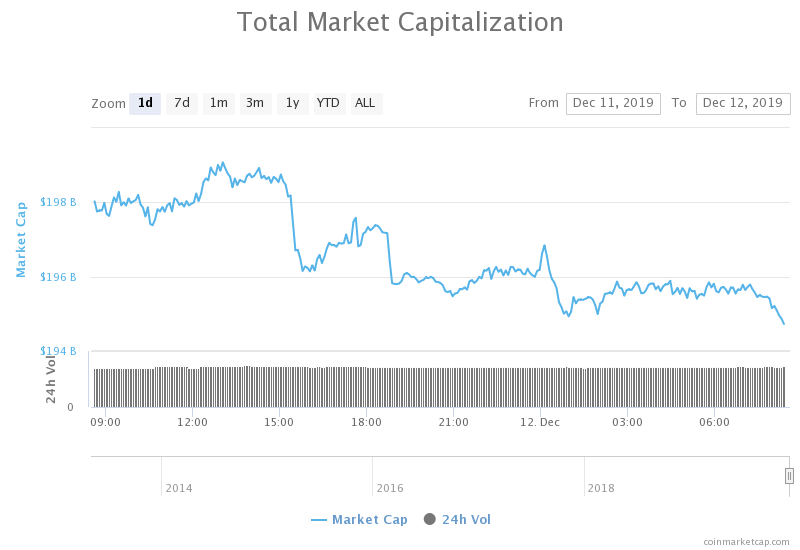 The cryptocurrency market's market cap continues its downtrend for the third consecutive day. Its total value is $194.82 billion at the time of writing. This represents a decrease of $2.93 to yesterday's value.
What happened in the past 24 hours
Chinese Bitcoin miners were always a force to reckon with. They are currently responsible for controlling around two-thirds of the global hash rate. China's Sichuan province alone accounts for over 50% of the global hash rate.
Bitmain as well as Canaan Creative are the top mining chip suppliers in China. Bitmain appears to be on track to monopolize China's crypto mining market as a whole. Many reports claim Bitmain to be the hardware supplier for 75% of the world market.
_______________________________________________________________________
Technical analysis
_______________________________________________________________________
Bitcoin
Bitcoin has lost some of its value in the past 24 hours yet again. Unlike yesterday, there were no key level breakings. Its price is currently trading between the 38.2% Fib retracement of $7,314 and 23.6% Fib retracement of $7,000. Bitcoin's volatility peaked when its price went from $7,300 to $7,070 and then back to normal, all in one 4-hour candle.
Bitcoin's volume is currently average, while its RSI value is just barely keeping itself out of the oversold territory.
Key levels to the upside                    Key levels to the downside
1: $7,314                                           1: $7,000
2: $7,415                                           2: $6,640
3: $7,565                                           3: $6,505
---
Ethereum
We compared Ethereum and Bitcoin yesterday and discovered that even though the price drops matched, Ethereum did better as it didn't break any support levels. The situation has turned around, and Ethereum is now the one that broke the key support, while Bitcoin traded in a range. After following the downtrend, Ethereum went under the $144.1 support level without much fight. After falling below it, it tried to come back but failed.
Ethereum's volume is at a reasonably healthy level compared to the previous days. Its RSI almost hit the oversold territory but is currently on the upswing.
Key levels to the upside                    Key levels to the downside
1: $144.1                                             1: $133.5
2: $150.5                                            2: $128.9
3: $155.8
---
Ripple
XRP was following the market today, which means that its price also went down. It is currently trading between the 38.2% Fib line of $0.222 and 50% Fib retracement line of 0.2182. XRP had a hard time staying above the $0.222 key level for a couple of days now. That battle was now lost, with this level becoming resistance as XRP fell under.
XRP's volume is average when compared to the daily volume throughout the week. Its RSI value is currently around 36.5 and is trending towards oversold.
Key levels to the upside                    Key levels to the downside
1: $0.222                                            1: $0.2182
2: $0.2267                                          2: $0.2145
3: $0.234                                            3: $0.2092